Having a great wedding venue virtual tour is proven to benefit your businesses as owners and experiences as clients. People can showcase their venues and services for potential customers to fully comprehend.
And as clients, you can get inspired by great wedding setups and be able to decide which venues are best for your designs.
Find out more about wedding setups and how you can have the best wedding venue virtual tour being fully realized in 3D with our following article.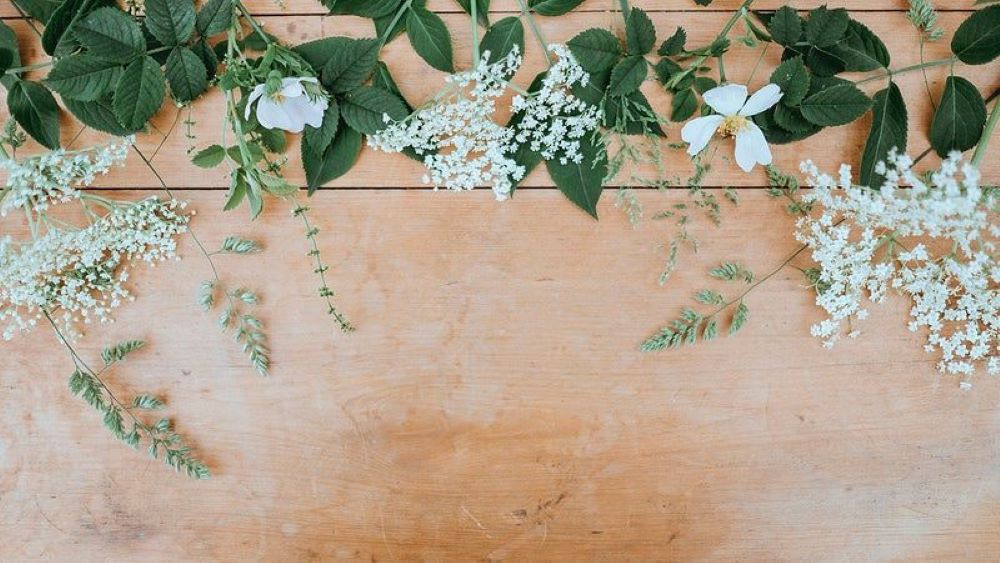 Why do you need a wedding venue virtual tour?
As clients, you'll need the best virtual wedding venue tour to intuitively experience what the establishment has to offer when it comes to hosting your wedding.
Feel free to go through the quick and comprehensive virtual tours so you would know exactly how you feel about the venues. Only go for those that are truly exciting and match your requirements, as it would save your time and money when looking for the best option for hosting the wedding.
Also, by looking at the beautiful venues and the way they design weddings and other events, you can get motivated and inspired to work on your own ideas for that important day.
As venue owners, the one thing that's most important to you is to be able to promote your establishment and its services to the clients as quickly and concisely as possible.
By enabling the best wedding venue tours, you can promote your services and creative designs for customers to fully comprehend the experiences. Also, to avoid any future disputes, it's best that you promote the actual experiences and allow the customers to enjoy the most realistic 3D virtual tours.
How to design the perfect venue tour?
And for those of you who are interested, here is how you approach the design processes of your wedding venue virtual tour.
Start by selecting the certain colours and themes for the wedding event that you are most interested in. Usually, white is the must-have colour at the wedding. And you can always choose to add more supporting colours of blue, green, pink, red, gold, silver, or brown to promote the events.
Depending on the brides and the grooms, the wedding themes can be anything that they're most interested in or something that have great spiritual meanings to them.
Continue to estimate the numbers of tables and seats that you wish to have at the event, judging from the amounts of guests you'll be having on that special day.
Read more: Customize your event layout to the perfect with Seating Plan Generator
The decorations are an important factor of the wedding that should not be overlooked. So, it's nice to spend time with your wedding organizer and stylist to plan the decorations and designs. Choose the types of furniture and fixtures that match your styles and complement the wedding themes.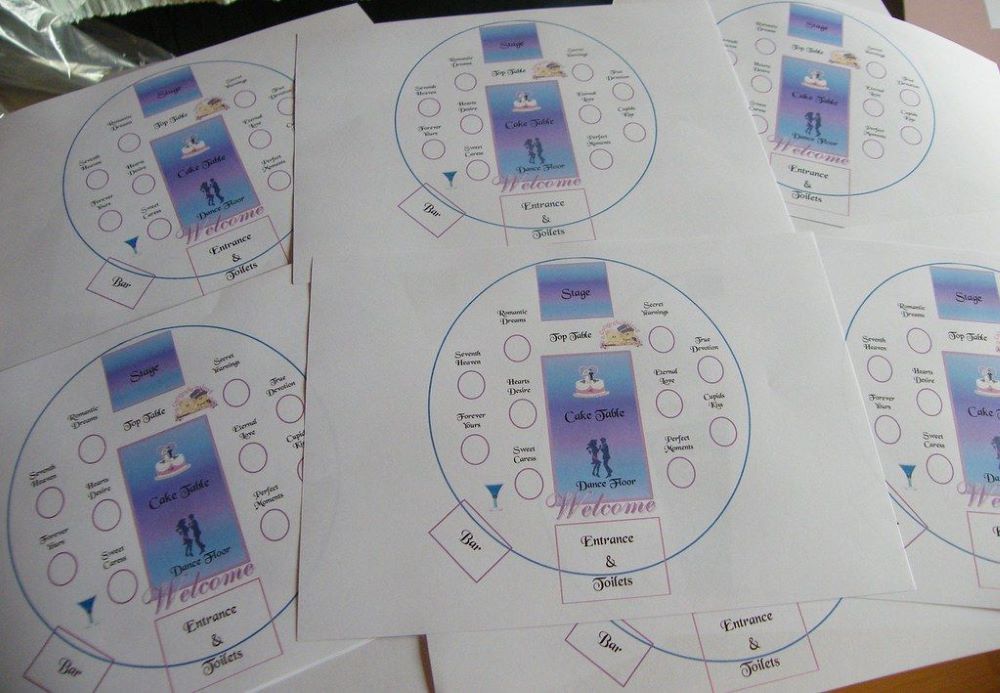 And once you have everything ready, it's time to lay out everything in a precisely measured and detailed 2D floor plan so you can plan the correct wedding setups. Feel free to hire people to work on your 3D models or proceed to manually work on your designs using 3D software.
How can Designa Studio help you?
The process of realizing your virtual tour wedding venue can be quite challenging since you often don't know where to start and don't have the right tools. But everything can be made easier with the help of Designa Studio.
Here, the platform provides mobile users with many great inspirations for their creative wedding ideas, which they can intuitively navigate between. Get motivated by beautiful designs or be able to study the creative wedding themes, so you can apply them to your own personal events.
With Design Studio, you can select the numbers of tables and seats for the virtual tours. And feel free to select your preferred styles and designs for the furniture accordingly. Choose your preferred decors and have fun with the best wedding setups.
And most importantly, you don't need to be a design expert to be able to work with Designa Studio. Here, you just need to provide the app with your accurate measurements of the venues and preferred setups.
Include some of the videos and photos from the Inspiration sections or from your own collections, so the team at Designa can enable the creative wedding virtual tours accordingly.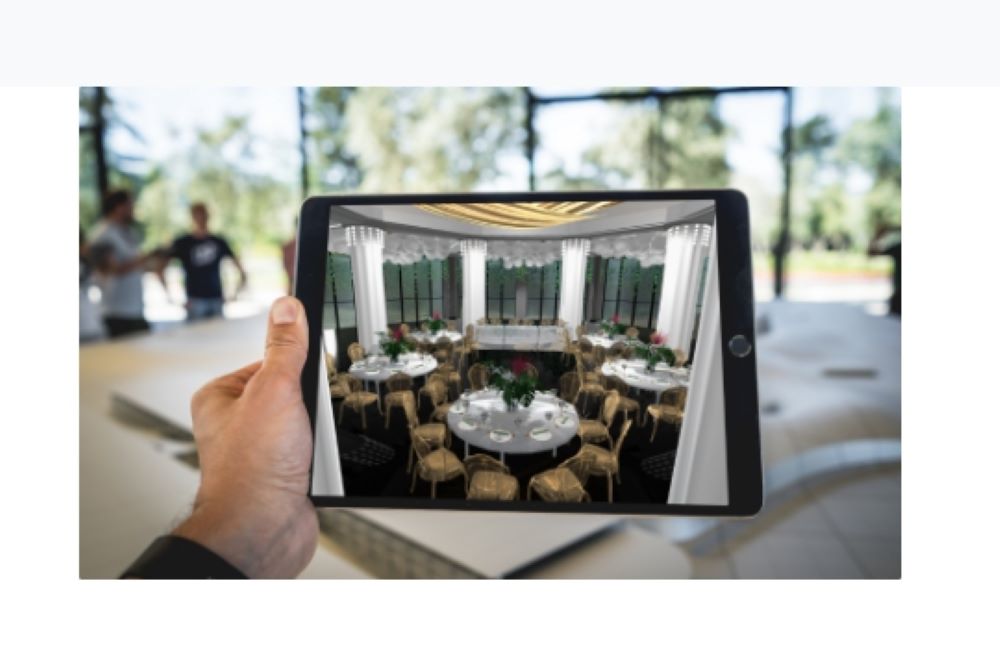 Feel free to leave the rest for the teams of professional 3D artists and designers in Designa to help you complete the design processes. All it takes is about 5 working days to see your wedding ideas in realistic 3D environments.
Truly comprehend the experiences so you can really see yourself attending the wedding. Then you can decide if you wish to attend the event or want to make any necessary changes to the setups.
And as venue owners, you can now have Designa acting as a promoting channel for your wedding services and supplies. Here, feel free to enlist your locations and their immersive virtual tours, so other Designa users can browse your entries and discover what you have to offer.
Always receive more attention with the amazing virtual tours created by Designa. And feel free to use the platform to stay connected to your potential clients if needed.
Conclusion
It's recommended to plan events with a virtual tour of your wedding venue due to its many benefits. If you wish to do the planning and designing processes a lot easier, you can always use Designa Studio and its many design features to improve the experiences. And don't forget to check out our Blog Designa for more interesting articles on event planning!