Before you try to organize any events, it's important to have the planning and preparations completed. The process will allow you to review your projects and come up with better ideas. Also, have the chance to plan things ahead and make important preparations for the special days.
But this seems like a lot of work, so you'll need to somehow make things easier or at least more manageable. And speaking of which, free events planning software is a must-have if you also want to improve the experience while also cutting costs.
Discover the best options on our list as we look at the most prominent tools on the market, their pros and cons, the cost to use, and other important factors.
Designa – The best free events planning software
If you want the best all-in-one solution for your ideation, designing, planning, and organizing of your different events, then Designa is the one for you.
Here, you can quickly get inspiration from the beautiful and well-organized events, with certain venues and suppliers who will also be available on the app for immediate contacts. The software is a great place for professionals to showcase their planned events and for potential customers to access these services.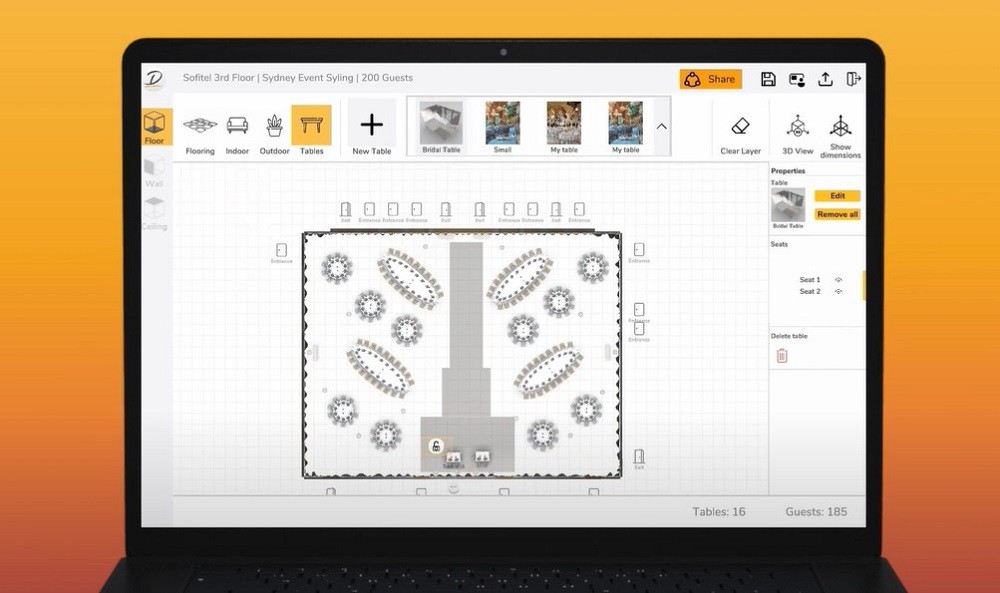 On the other hand, the event planner software also provides features and design materials for you to work on your own layouts and other planning of the events. Feel free to take advantage of the available venues and products from real suppliers to plan your projects
Here, customers and suppliers can easily communicate via the in-app communication channels, where you can discuss the operations for certain events.
The amazing features and brilliant concepts allow you to get your own dream team of venues, suppliers, and other event professionals that can help you with your planning and preparations without any hassles.
Eventbrite
With another interesting approach to event planning and promoting, Eventbrite is a leading platform for creators and entrepreneurs.
Here, you'll have access to the largest event marketplace where you can promote your events and grow your participants. Feel free to make use of the free events planning software to share your events with a huge audience and make sure that they're going to be there.
You can use the app to promote your events using the tools provided by Eventbrite. Have no trouble selling your tickets via the software, and make sure that attendees are going to your events, thanks to the brilliant features for audience management and engagements.
Just keep in mind that if you're hosting a pay-to-enter event, Eventbrite will take a significant chunk out of your tickets sold on the platform.
Explara
If you're looking more into event and attendee management, then Explara is a great option, as it provides features that focus on promoting your event website, managing tickets and attendee, the payment processes, your team collaborations, and important data reports.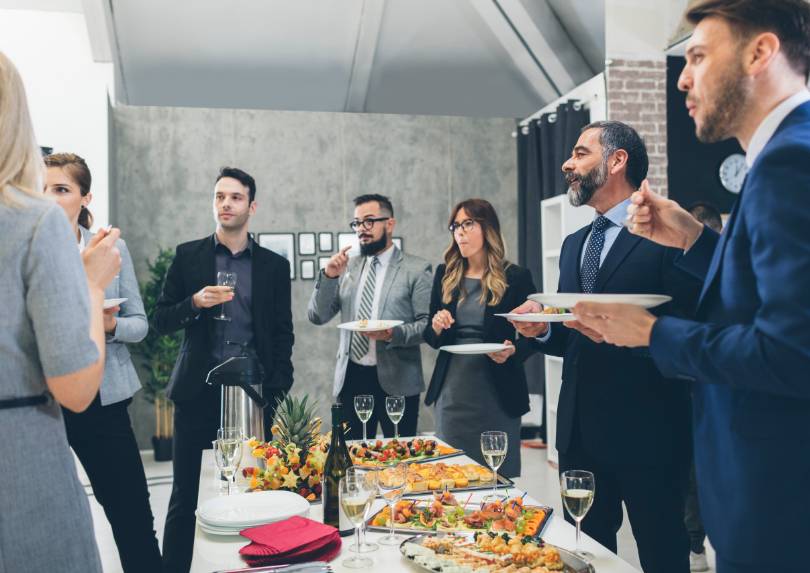 The complete package will make it easier for event planners to have full management of their events regarding the audiences and the ongoing operations. Just keep in mind that Explara will not be that effective compared to Eventbrite when it comes to event marketing.
Splash
If you want the best free events planning software, then Splash is always a great option for marketing and managing your audiences.
Here, the platform provides simple and useful features to design your own custom event pages and emails that will immediately impress your targeted attendees.
Also, you can work with RSVPs to get the smart guest lists of people who will be interested in your events, so you can start sending emails and invitations.
Make use of the Slash team collaboration feature to connect with your team and start working together.
And to improve your event planning and managing experiences, Slash will provide you with intuitive event data and analytics. Feel free to use the comprehensive insights to plan and prepare your events properly.
Cvent
The perfect events planning software of Cvent is suited for both marketers and hospitality professionals to plan and elevate their events.
Marketers will have the all-in-one tool to manage their events from start to finish in Cvent. Feel free to improve your onsite check-ins using the professional services from the platform. And even have the option to build the perfect event app for your audiences.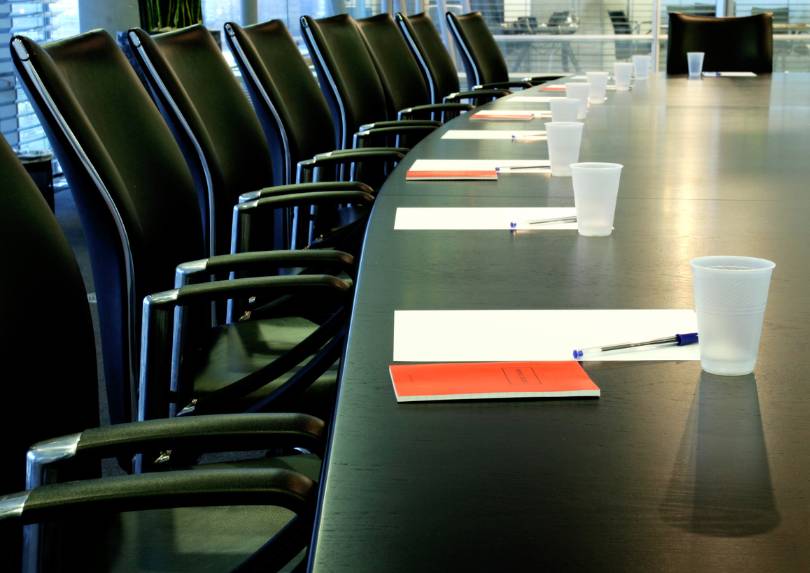 And when it comes to event designs and planning processes, you can now connect with different venues with matching preferences. Feel free to collaborate with professional planners in the app who will help you design the best events and have everything properly planned.
Aventri
Interested in the features provided by Cvent but are also looking for a more economical option? Then Aventri is the right tool for you.
With an easy-to-use interface and convenient features, the free events planning software allows you to quickly set up your events while also maintaining a low cost.
By featuring many solutions, the platform will help you work on your different event types without any trouble.
Feel free to look into the hybrid and virtual events, conferences, trade shows and exhibitions, meetings, and other solutions in the app, as you discover the best options for you.
MeetingHand
For quick event registrations and management, MeetingHand offers many free events planning software solutions that you can easily work with.
Simply enter the platform to have the event registrations quickly enabled for you. Feel free to use the customizable and scalable features to adjust them accordingly.
Use the virtual event solutions to enable high-quality TV-quality videos during your meetings or showcases.
Enjoy using the abstract management tool to ensure multiple operations throughout your events. And have event marketing features to help you engage and build your audiences.
Doodle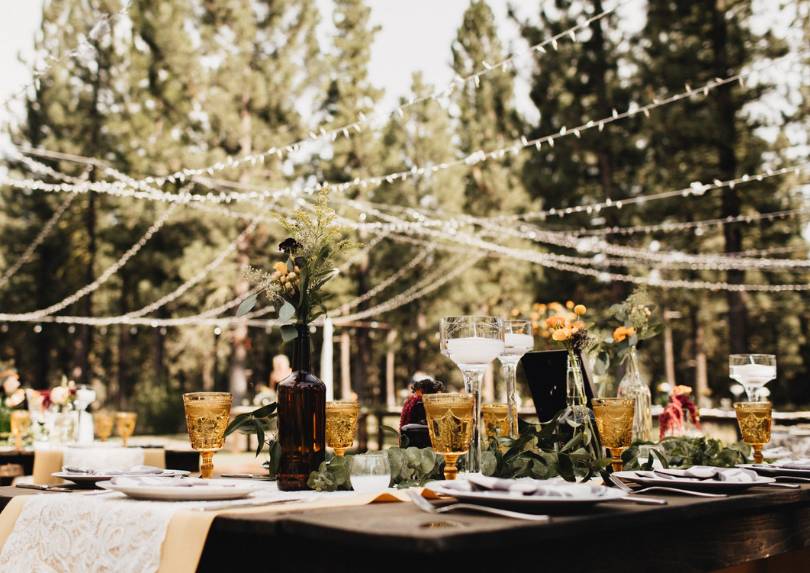 When planning and organizing your events, you'll need to make sure that everyone involved is available for different operations during the entire experience.
This makes Doodle a must-have event software on your mobile devices, as it provides tools to enable easy and seamless collaborations between all involved parties.
Stay in control of your available human resources through the booking page, where you easily create group polls.
Create quick meetings with available participants simply by sending them the conference links. Meet up and discuss your event planning with everyone via Doodle.
And feel free to collaborate with others using many tool integration in the app, including with the Microsoft and Google suites.
Rally
If you're looking for completely open-source and free software for scheduling meetings, then Rally is the perfect choice for you.
Here, all users can quickly enter the platform to meet up with involved professionals when planning their events.
Enjoy using the app on your mobile or desktop devices without any trouble. Quickly set up polls and schedule your meetings for many selected participants. People can then interact with your polls and quickly select the perfect schedule for your meeting.
In summary
The free events planning software on our list will come in handy when ideating, planning, designing, managing, promoting, and executing your different events. So be sure to check them out if you want to make the most of your event preparations and operations.