The process of planning and creating floor planners is always needed whenever you wish to design and visualize your events.
And with the best free online floor planner of Designa, you can enjoy casual design experiences and simple interactions with your digital floor plans.
Plus, the accessible resources and unlimited features will make sure that you are always making the most of your online floor planner for FREE.
Find out more about the software and what it has to offer, in our latest previews of Designa.
Enjoy floor plan design simplicity
First of all, the free online floor plan creator allows its users to enter the mobile app or work with the desktop software from anywhere and on any platform.
And this won't be limited to only the casual in-app functionalities. Instead, you can have full 3D capability enabled with your Designa applications.
As a result, you're free to enjoy Designa with your Android or iOS devices when you're outdoors and to make use of the fully-featured desktop application if needed.
In addition, you can quickly get familiar with the app regardless of your previous experiences with floor plans. Here, the most intuitive tutorials will make the design processes surprisingly comfortable for first-time users.
And for experienced floor plan designers, you'll find the added benefits from the digital design platform to be quite substantial.
Finally, the app will make sure that you're free to create unlimited templates and floor plans using the free online floor planner, whenever and wherever you want.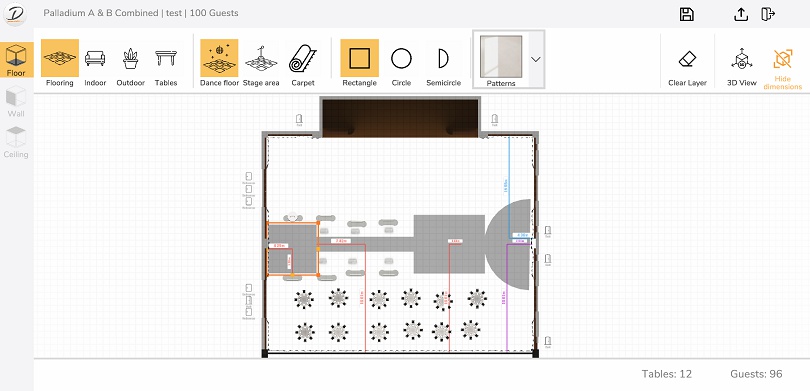 Offer predefined templates and design elements
For those of you who are interested, the app already comes with its predefined templates and powerful design elements, which can significantly improve your design efficiency.
Here, users are introduced to all the first-class venues across Australia's East Coast area and have access to our digital venue templates. Feel free to pick the perfect settings for your certain events and start preparing your floor plan designs with the predefined environments.
At the same time, you can enjoy choosing from 100+ products, patterns, and model variations for each of your design elements. Thus, giving you endless options when approaching and experimenting with your event floor plans.
The different products come with unique designs that would fit into multiple indoor and outdoor settings, as well as certain event types and themes. You can even customize objects and props to match your own personalized events.
And most importantly, many of the design elements in Designa come from actual suppliers. This means that you can have accurate models for your floor plans and real products for your events. Thus, making your final planning processes a lot more straightforward.
Use your own designs and more
Aside from the predefined templates and elements that were offered by the online floor planner, Designa users are also permitted to use their own 3D products.
Here, it's possible to design your own 3D models and use Designa to adjust them accordingly. Or you can authorize the professional team of designers at Designa to realize your products via our white glove process.
Thus, giving you multiple options when targeting your 3D floor plans and complete peace of mind throughout the experience.
Design with different layers
With the free online floor planner, mobile users can now enjoy their 3 layers for event layouts to go with your different design approaches.
The base layer includes an empty venue which Designa professionals can freely interact with. Here, you can choose to add any design elements and adjust them accordingly. The option is great for those who want their own personalized projects and have more time to spare.
On the other hand, to save your time and effort, many predefined event templates will be featured in the software for everyone to use. Here, you can quickly choose your event types and themes, and then have access to a list of all available entries.
And last but not least, you can even allow Designa to generate its pre-configured floor plans for any of your selected events. The option will enable effortless event planning experiences for all users. However, the designs won't be exclusive.
Depending on your preferences, the three layers of designs in Designa will help professionals in their various experiences with the platform.
Sign up and try out for free today!
Adjust the design elements with ease
By featuring the most interactive design environments, the free online floor planner allows users to quickly feature and edit the layout elements.
Here, you can choose between different flooring options, including dance floors, staging areas, carpets, hardwood, and more.
You can select your preferred number of guests and tables using the quick input options and allow the app to automate their layouts.
Additionally, you can edit the numbers and adjust their layouts accordingly to complement your designed floor plans.
And to ensure overall 'flows', you can select the number of seats on any table, making it a lot easier to connect them with each other.
Comprehend your designs with virtual showcases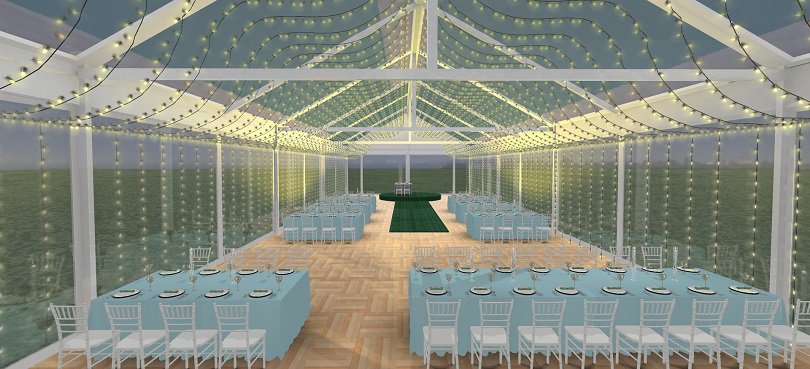 To make it easier to visualize your designs, the floor plan creator online free offers its digital showcases, which you can easily generate upon any completed floor plans.
The provided feature makes it super easy to realize your designs in 3D environments and for others to visualize the setups.
With the 3D introductions, everyone can quickly step into your virtual environments and comprehend the event designs, as soon as they see them. This option is excellent when showcasing your ideas and designs to others.
Save and share your designs with ease
And speaking of which, Designa also comes with simple options for users to export their designs and share them with others.
You can start by saving your design privately to your own account or choose to share them with the Designa community.
And the PDF export option will let you feature your floorplans, product lists, images of 3D-rendered designs, and other important documents with others, without requiring them to have Designa enabled.
Finally, it supports casual sharing operations, which you can easily complete with emails, messaging platforms, and so on. Feel free to display the results of your creative works to friends, family, customers, and suppliers with the help of Designa.
Support ease online collaborations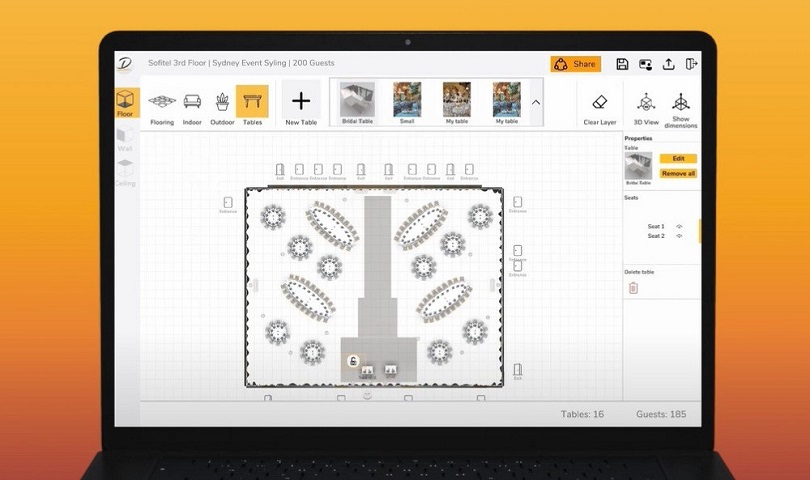 To improve your in-app experiences, the software will also act as an online platform for collaborators to join in any projects with ease.
You can start by asking the suppliers and owners to support you with their precise information regarding the products or venues. In addition, Designa users can request actual designs and elevated templates from these professionals when planning their events.
At the same time, you're free to ask any other Designa users to join your projects and help you refine your 3D floor plans. Here, it's possible for collaborators to work on many parts of your designs, including the most sophisticated 3D works. Thus, providing you with unlimited editing options.
Conclusion
With plenty of useful features and comprehensive tools, especially free entry, Designa is definitely the best free online floor planner for everyone to enjoy. You can use it to improve the quality of your floor plans and make your work a lot more straightforward.
Find out more useful articles from Designa Blog to get more tips on event planning.