Event planning may appear to be a fascinating and adrenaline-inducing profession for a lot of people. And that's true, to a certain extent.
In a more realistic scenario, it concerns endless emails, phone calls, and to-do lists. Event planners also have to work closely with one another and with their clients throughout the process, and that could be very exhausting.
The most laborious task of all event plans is probably bringing your customers' vision into reality with practical implementation, while still keeping it under a budget. And vice versa, explaining your demands to your event planner in words is tricky; there will be things that get lost in translation.
Regarding those problems, event mapping software can be of great help!
Let Designa Studio walk you through some basic knowledge about this modern event solution to your modern problem!
What is event mapping software?
Simply put, it is an application that creates a 3D visual representation for your event layout. You can explore event floor design, tables and chairs, and other elements with just a few taps and a decent internet connection. It helps understand your clients' ideas better, making workflow and real-time collaboration much smoother with cloud technology.
Since everyone gets to see how event floor plans, seating charts, open bars,… are laid out in the early stages of the process, event designer software saves planners from quite a risk of conflict when the real, physical version is finalized.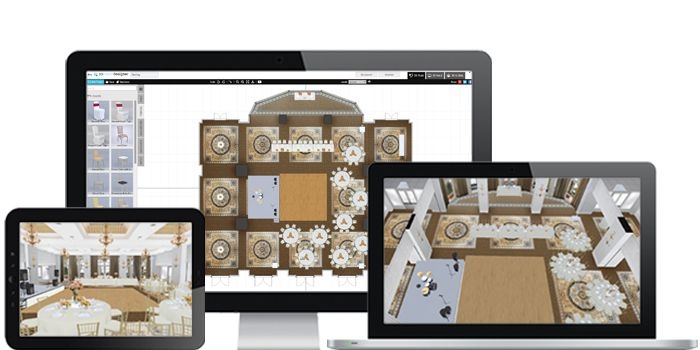 Why use event mapping software?
To answer this question, we will first point out some crucial facets surrounding this particular type of profession.
What are the key elements of event management?
There are certain aspects that demand the attention of anyone intending to host an event. Each element contributes its part to the overall direction and success of the event; the importance may not necessarily be equal, yet none of them can be neglected or entirely left out.
Here are the major components:
Purpose and message
Target audience
Location
Date and time
Content structure and/or lead capture mechanism
Layout design
What are the stages of the event mapping process?
With the fundamental elements of event planning all listed out, it's only natural to come to the process. We divide it into 5 basic steps:
Step 1: Identify the event's goal and audience
Step 2: Map out content using insights from step 1
Step 3: Settle on a date, time, and location (preferably in that order)
Step 4: Create a budget and timeline
Step 5: Work on an event layout
Obviously following this flow step-by-step, strategic as it is, won't guarantee absolute perfection for your party. You're required to think flexibly and adapt to sudden changes too.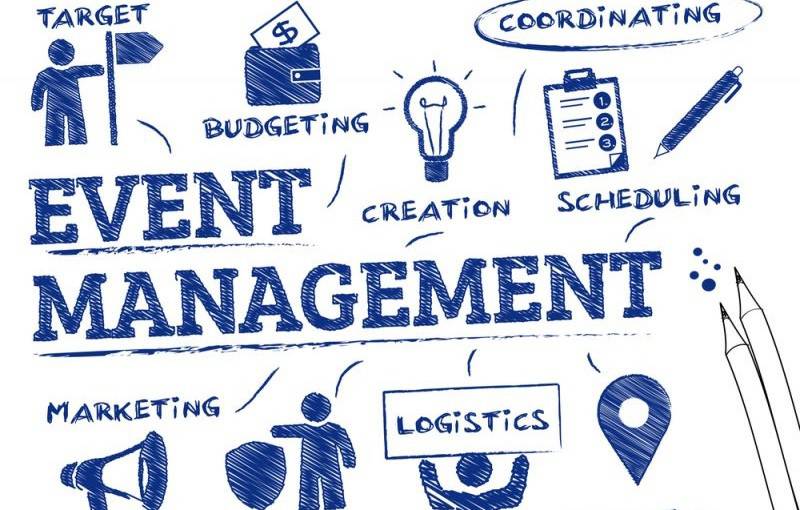 How do you keep track of the event mapping process?
The most common practice is to take advantage of technology. There are a lot of applications that can be used for specific event planning purposes, and you can combine them to boost productivity.
A project management system can be an ideal event planning tool. It assists effective communication and task/deadline assignment. You and your team can see clearly which steps you are on in the overall process.
Booking confirmation, FAQs, and other important information can be sent out automatically using a specialized platform as well.
On the other hand, spreadsheets are excellent to track expenses, list out suppliers and vendor options, or archive guest lists with their contact information.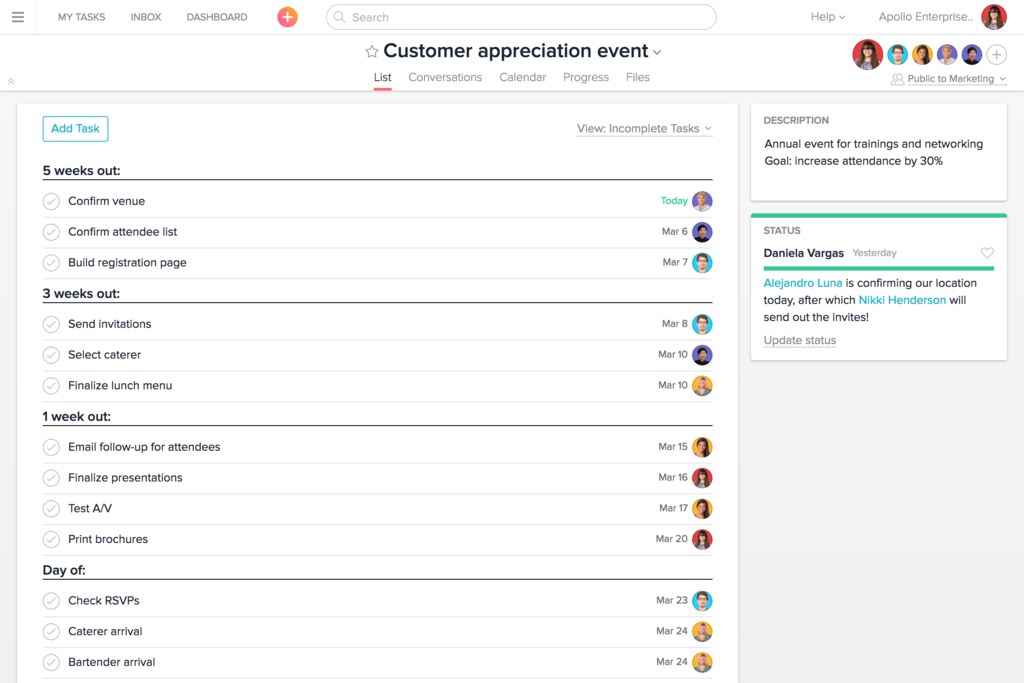 From the answers to those 3 questions, we want to show that because of the tremendous workload and several aspects to consider, employing free event planning tools may not only cost you nothing but also partially relieve the stress and burden of each step. Also, it prevents conflicts in the final steps of event planning due to poor communication, as we briefly mentioned above.
So how to choose one among the wide range of alternatives, you might ask.
What makes a good 3D CAD for events?
There isn't an inherently good 3D event planning software, but rather one most suitable for your needs. So base your selection on the following criteria:
Essential features
Regardless of what your final choice might be, any event layout software should at least tick these boxes. They are the bare minimum, the exact reasons why you'd want to go digital in the first place.
Easy collaboration
Real-time changes
Mobile compatibility
Archive of old designs
Most existing designer apps include those features, but how well each one is developed and incorporated into the app should vary. If necessary, you can look through online reviews for a more concrete judgement.
User Experience
A platform with a straightforward and intuitive interface will be more fitting for those that don't really have expertise in 3D modelling and/or need a quick mock-up.
At the same time, people with engineering and graphic design backgrounds can use a more advanced 3D CAD event software to have better control of the layout. It might take more time, so consider the level of personalization of the event to make your decision as well.
Template Library
Apart from the experienced event designers who prefer to start from scratch, the best event management software will offer you an impressive library of venue spaces and elements such as tables and chairs, floor plans, flowers,… Even if you're not an event planner, you can easily design the gathering in just a few minutes with available elements.
Nevertheless, the amount of templates comes with a cost. Literally.
Price
How much money you or your organization is willing to spend on an event designer should be taken into consideration.
Sure, there are plenty of free applications out there that can easily satisfy your needs. There is also some event mapping software that you have to purchase or subscribe to with special benefits and features of their own.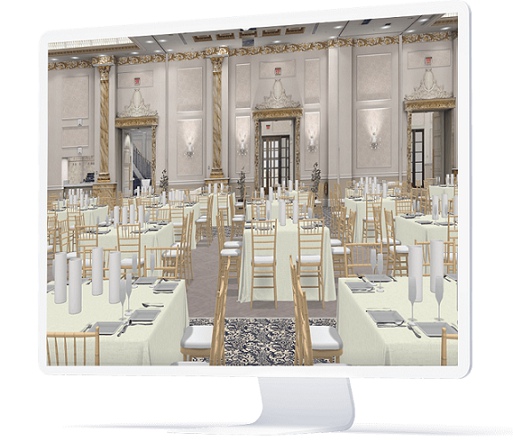 Conclusion
Whether or not you decide to incorporate a project management tool into your work regime, we hope this article has shown that this is always an option.
Read about our new floor plan 3d software for more information on 3D event planners! And check out our blog for beautiful event ideas.