For those of you who are having trouble with realizing their floor plan, then the 3D features in Designa Studio, together with its many perks, will come in handy.
Here, people are introduced to the best floor plan 3d software free download, which will provide them with creative floor planning ideas and allow them to realize their dream with design tools.
Find out more about the software and its many features to learn how you can improve your floor planning experiences with Designa.
What is Designa?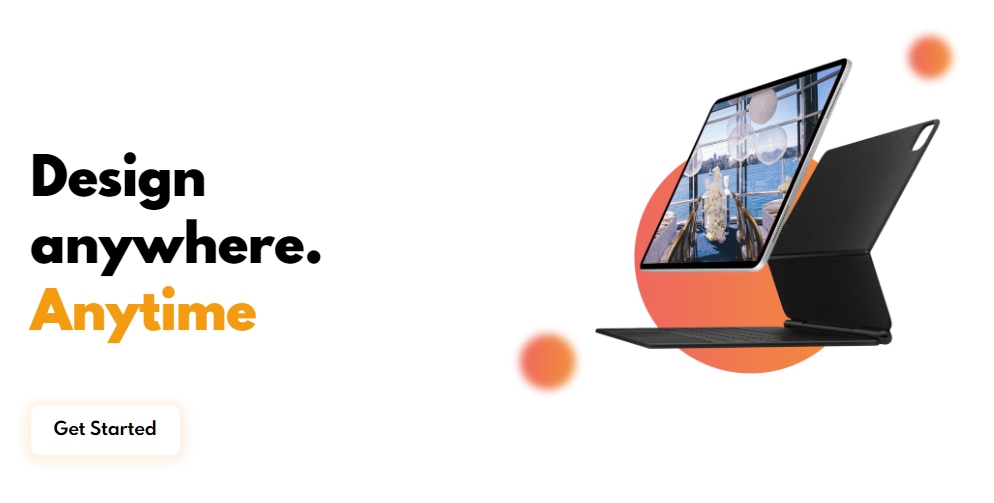 Being an all-in-one floor planning tool, Designa Studio offers more than simple 2D and 3D design features for creating your floor plans. Instead, each of you can find the app extremely useful in different cases.
Feel free to use and enjoy the best free 3d floor plan software as clients, suppliers, designers, and other event planning agencies.
Here, you can all enjoy the intuitive and accessible features in the app, which will take you through the entire process of event planning, regardless of your use purposes.
Simply connect and explore a wide variety of venue spaces, services, product supplies, and many décor hires to help you create the perfect event.
And don't forget to work on designing your floor plans and realize them in 3D with the provided tools and features from Designa Studio.
Read more: 10 Best Free Event Floor Plans Online
How can the floor plan 3d software free download helps you?
Let's dive deeper into the app's features and functions to learn if they'll be able to help you.
Offer many creative designs for inspiration
To start with, the users of our floor plan 3d software free download will have the option to browse the massive collection of online inspirations and product designs for different types of events via the online libraries.
Simply look for certain design ideas for weddings, corporate events, special occasions, and cultural events to find the right themes for your 3D floor plans.
Explore the different colour options of blue, green, pink, red, black, white, gold, silver, brown, and more, each allowing you to set the right tones for the parties.
Find the right venue spaces for your events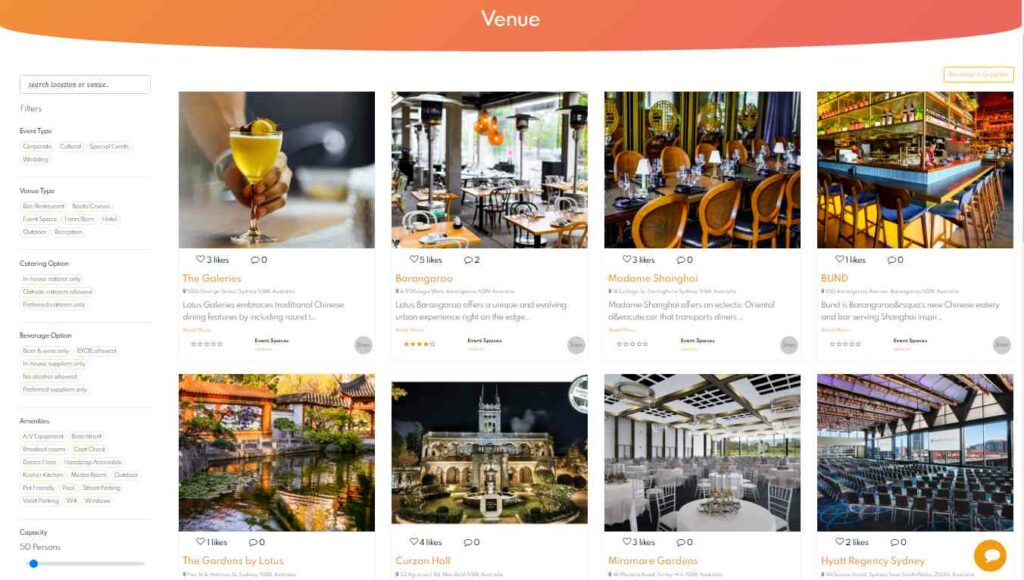 Here in Designa Studio, people are introduced to many event spaces, which they can consider before moving on to the next steps. With many locations for different types of events at various scales and themes, you can always find the right place.
Discover the authentic venues that are introduced in this floor plan 3d software free download with the right venue types, suitable catering options, adequate beverages and amenities. And most importantly, you can adjust the capacity and cost per head to find the best locations for the budgets.
Look for the best suppliers from Designa
And for those of you who are interested, you can now look for trusted suppliers to help handle certain events. With guaranteed quality and performance, the suppliers will surely help you complete your real-life preparations, which makes Designa more than just a 3d floor plan software free download.
Here, you can find suppliers for different planning jobs, including a creative director, décor hire, florist, planner, stylist, venue, balloons hire, production, prop hire, stationary suppliers, and more. All of which can help you with certain tasks and provide you with many products.
These include bridal tables, candleware, centrepieces, chandeliers, dance floors, draping, floorings, indoor furniture, lighting & av, outdoor furniture, props, stationary, tableware, and more. All can be considered and selected in this all-in-one platform.
Check out the many decors
To make the best 3d floor plan software more interactive, Designa users can now browse the different décor in similar product categories. Enter a certain collection and browse the specific products to learn about their specifications, then finally decide if they're worth your try.
Also have the option to browse the decors in colours and themes to always pick the right designs for certain events.
Get exposed to more clients as service providers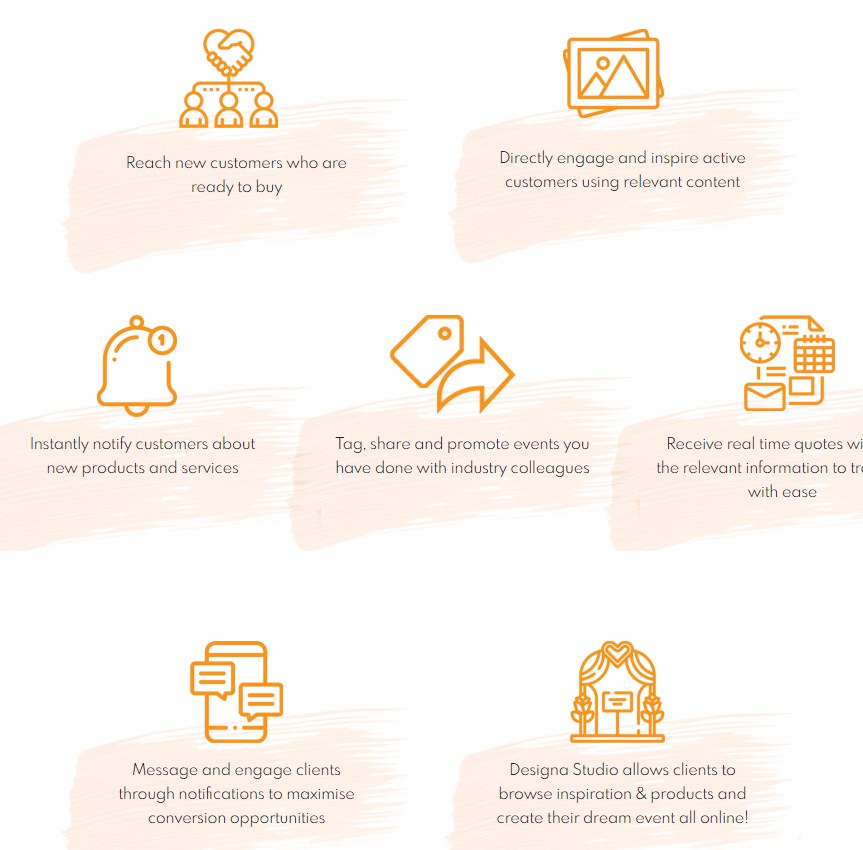 And as service providers in the floor plan 3d software free download, you can also benefit from using the app to engage with more customers. Here, feel free to show off your venues, the products you supply, and your certain design ideas to impress the viewers.
The best software for 3d floor plan allows you to directly engage and inspire customers with your different product offerings and event planning content. Set up your beautiful entries to interest customers and enjoy messaging them directly via the app to stay connected.
With Designa Studio, service providers will have a much better platform to engage with potential customers and boost their businesses.
Learn more from the exclusive articles
Here in the best 3d floor plan software free, you can have access to many exclusive articles, which provides you with informative guides on finding the right suppliers in your area, management tips to help you organize things, and floor planning ideas for a better event experience.
Enjoy creating your 3d floor plan designs
And last but not least, with the inbuilt features, people can enjoy creating their 3D floor plan designs quite efficiently. Feel free to enter this free 3d floor plan design software whenever you want and start drafting your 2D designs.
The provided tools and design assets will then allow you to turn your sketches and drafts into fully interactive and comprehensive 3D floor plans with ease.
You can either use your design for personal uses or share them with other users in the community, so they can also get inspired with their own creative ideas.
Conclusion
For those of you who are interested, you can now enjoy the great design tool of Designa for floor planning and so much more. This floor plan 3d software free download will help you create your high-fidelity and comprehensible floor plans.
Use the all-in-one platform to share your designs, interact with others' creative works, as well as find the right venues and supplies for all your event planning tasks. And don't forget to check out our Blog for more interesting articles on event planning.