Wedding Season is just Around the corner
Love is a sacred promise to hold onto a person till death do you part. And with a vigorously stunning wedding ceremony to bind you and your partner together, you guys press the "start" button for that promise, together.
Of course, for a successful wedding, the best wedding venue needs to be chosen.
Don't know where to start looking for wedding venues Melbourne? Designa Studio is here for you with our Top 10 Wedding Receptions in Melbourne for 3 different sectors!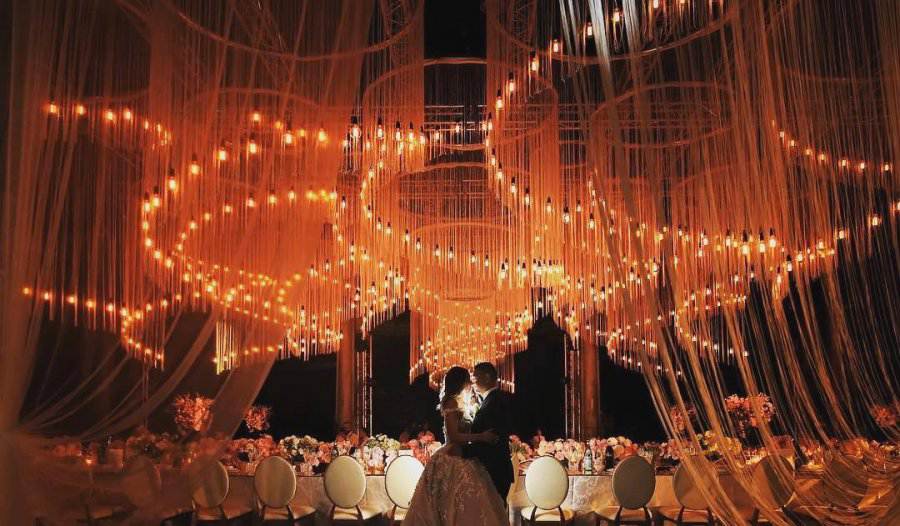 Top 10 wedding receptions in Melbourne
Wedding receptions for Hotel Wedding
1. Park Room at Amora Hotel Riverwalk Melbourne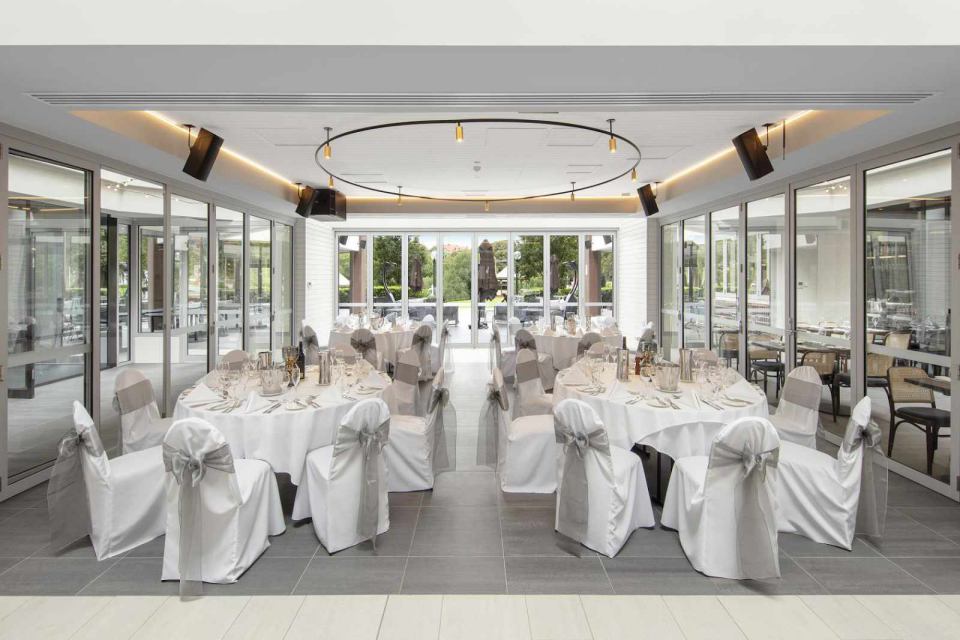 Our top 10 wedding receptions in Melbourne starts with this gorgeous reception venue. The freshly refurbished Event Pavilion is one of the most beautiful wedding venues Melbourne for your special occasion.
2. The Café at The National Hotel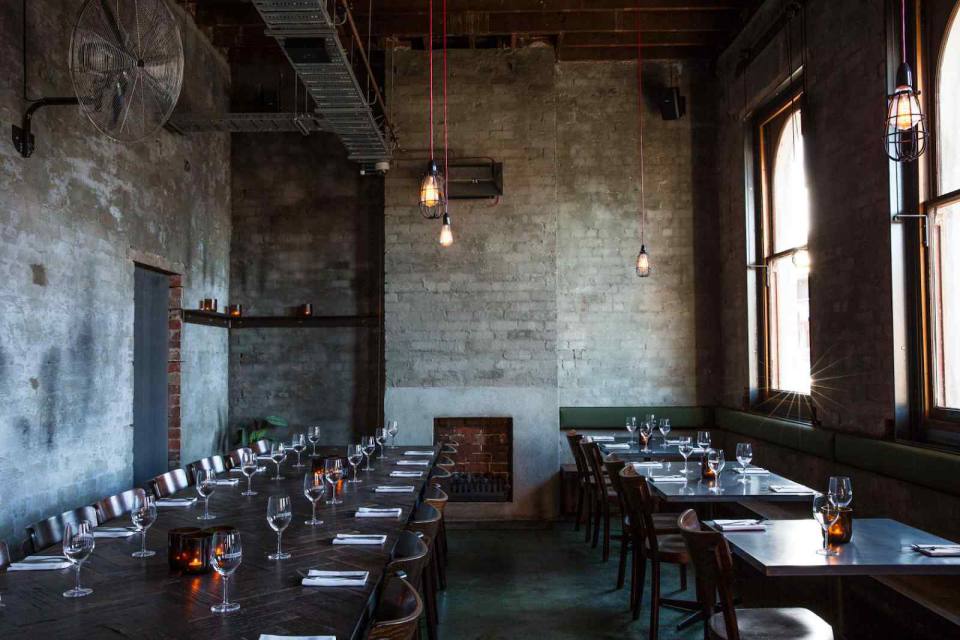 The Café is a luxurious yet cozy space with a fuzzy fireplace, huge parquetry tables, and a capacity of 40 people.
3. First Floor at Aviary Hotel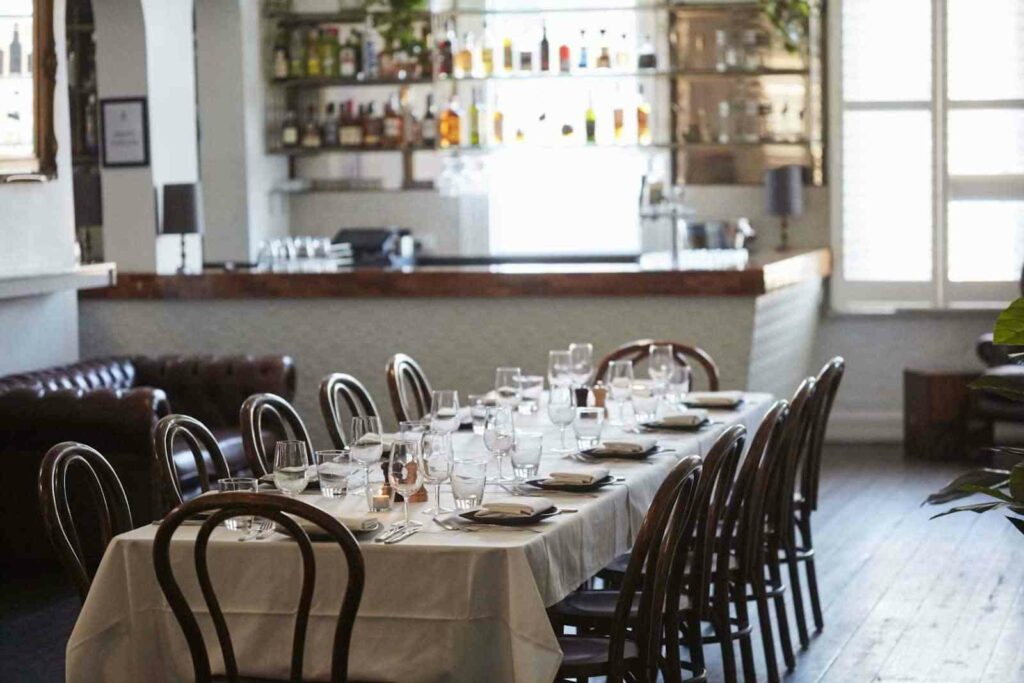 With furnished white walls and a wooden private bar accompanied by elegant tables and chairs, this place could hold the wedding of your dreams!
Its wedding packages include exclusive usage of the venue floor, bathrooms, assisting staff, and air conditioning.
4. Cellar Bar at The Grace Darling Hotel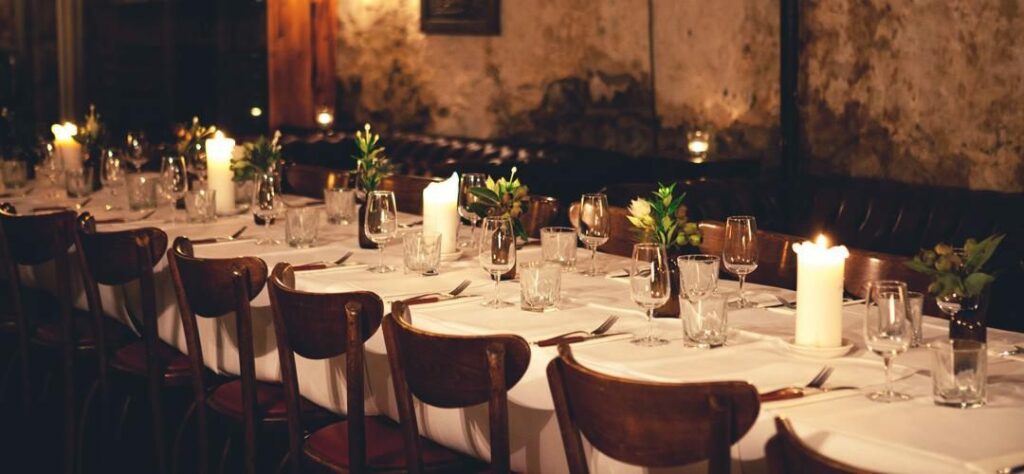 Cellar Bar offers a gloomy, rustic, and private setting for sit-down meals with full table service as well as cocktail gatherings.
The separate bar and sound system give you the chance to change this completely exclusive dining room into your own venue for up to 60 seated guests or 80 standing.
5. Batesford Hotel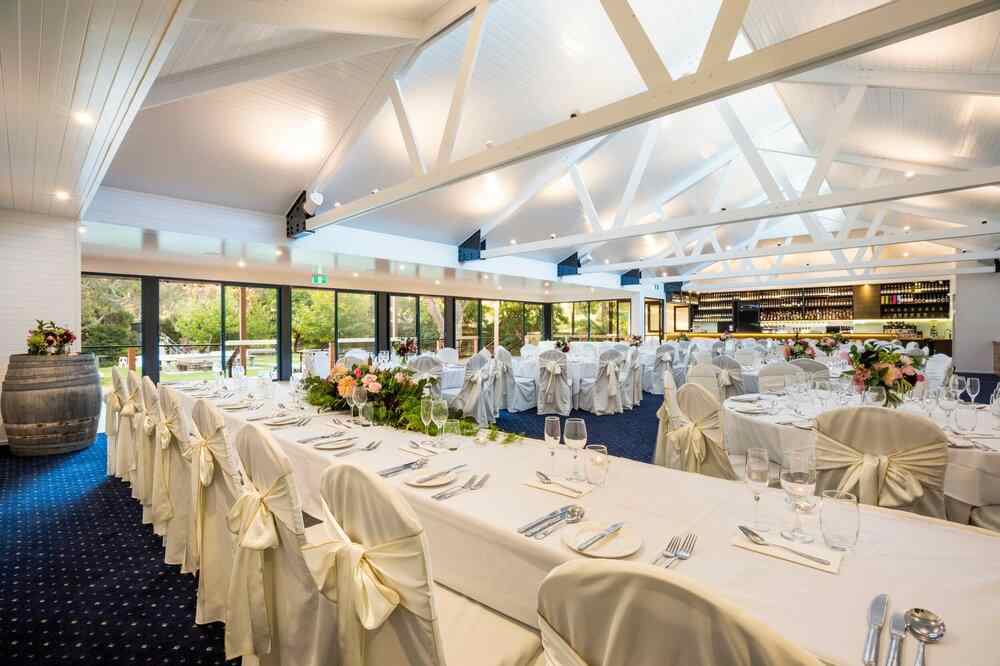 This spectacular and unique site is located only 50 minutes from Melbourne and is conveniently accessible to the Moorabool Valley and Geelong region.
It is one of the top wedding receptions in Melbourne.
6. Rendezvous Hotel Melbourne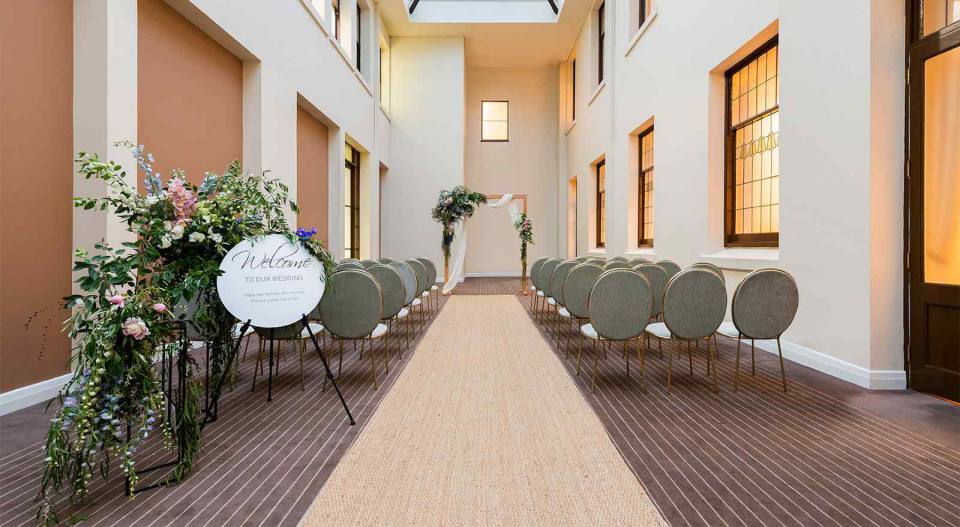 Your wedding day is one to be treasured and remembered for the rest of your life, and if you decide Rendezvous Hotel Melbourne is the one, you will spend it in the historic and majestic surroundings of their stunning and beautiful wedding venues in Melbourne.
7. The Bayview Room at Brighton Beach Hotel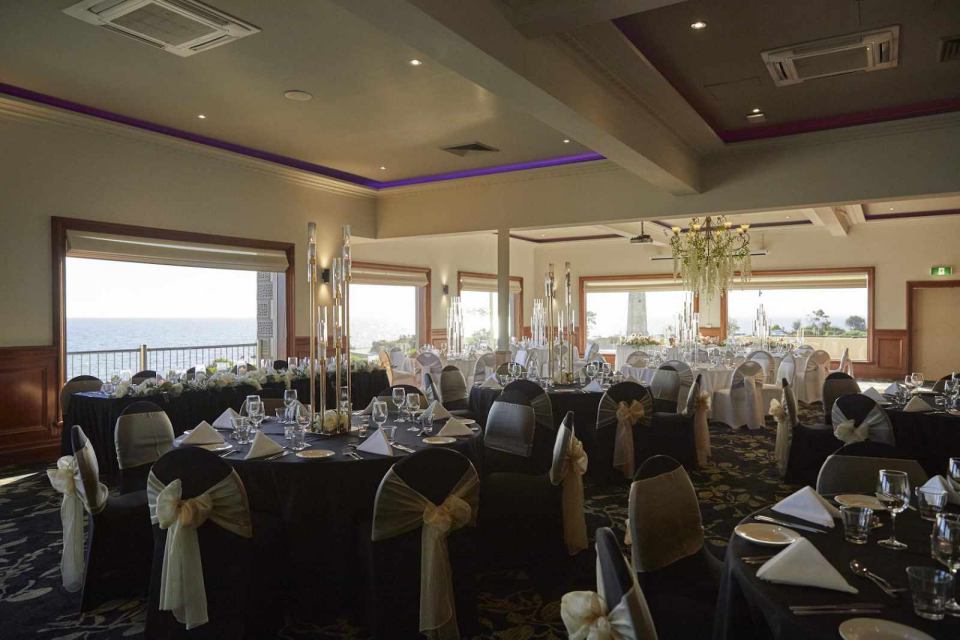 With a beautiful Brighton Beach view, the Brighton Beach Hotel is everything Melbourne has to offer.
8. The Savoy Hotel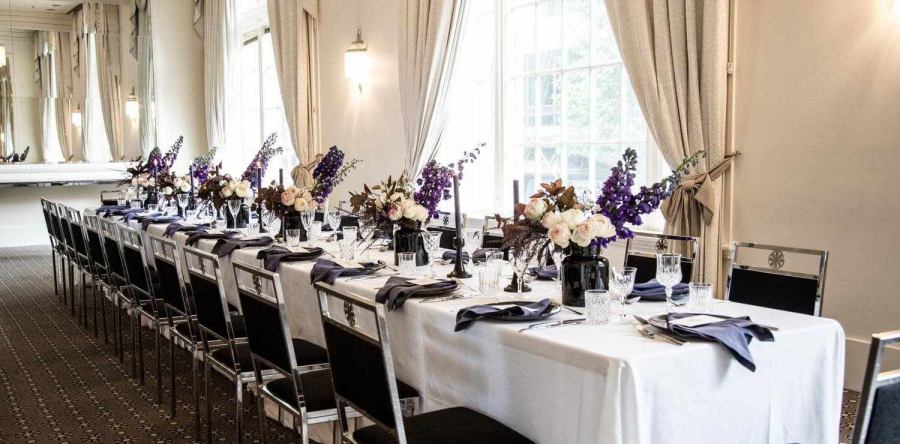 The elegance and timeless appeal of The Savoy Hotel make it the ideal wedding venue location for your memorable ceremony in the heart of the city.
9. The Ballarto Room at The Seaford Hotel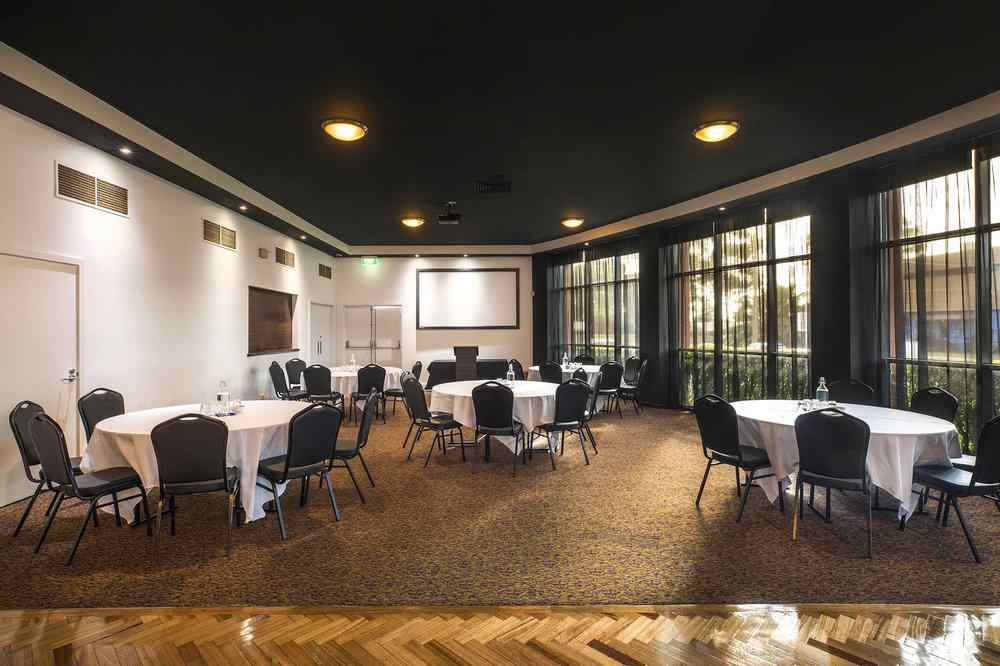 The Ballarto Room offers you compelling Melbourne wedding packages and natural light thanks to its floor-to-ceiling windows.
10. The Windsor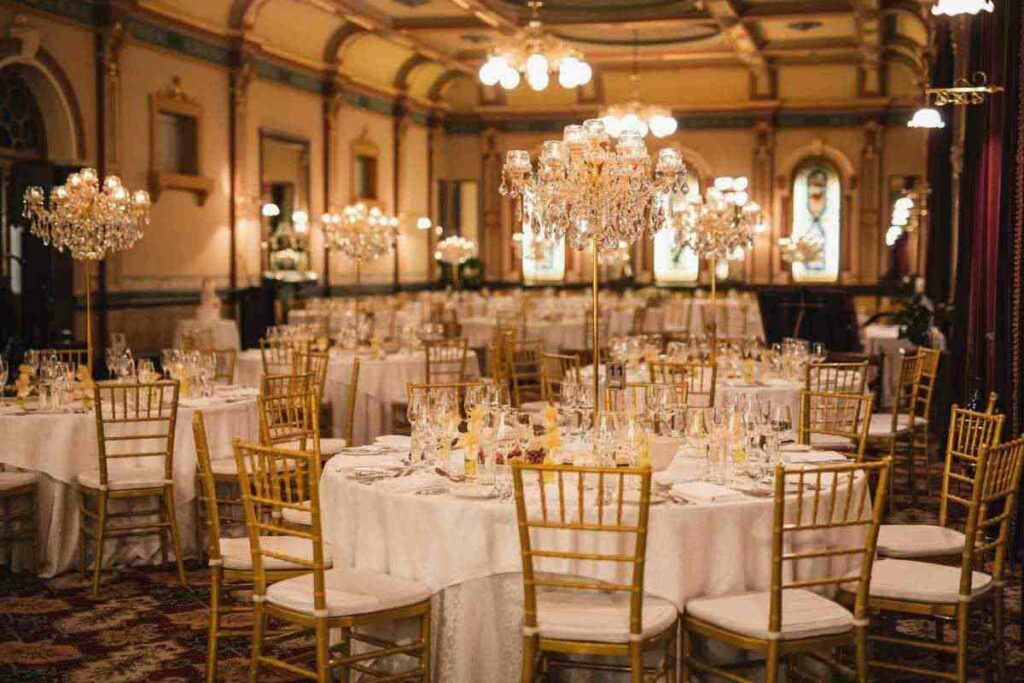 This hotel was founded in 1883 with a magnificent classic aesthetic. Sophisticated and elegant, The Windsor is the destination for your dream wedding!
Wedding receptions for Farm/Barn Wedding
1. The Log Cabin Ranch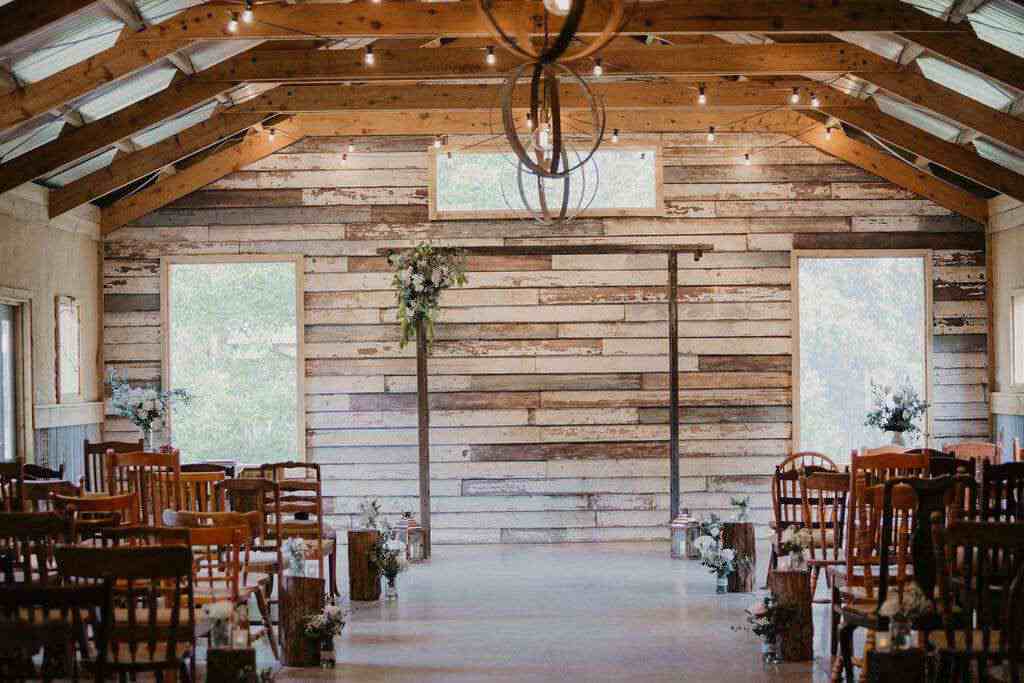 An hour away from Melbourne, The Log Cabin Ranch is an ideal animal farm for your rustic wedding with spacious lawns.
2. Hedge Farm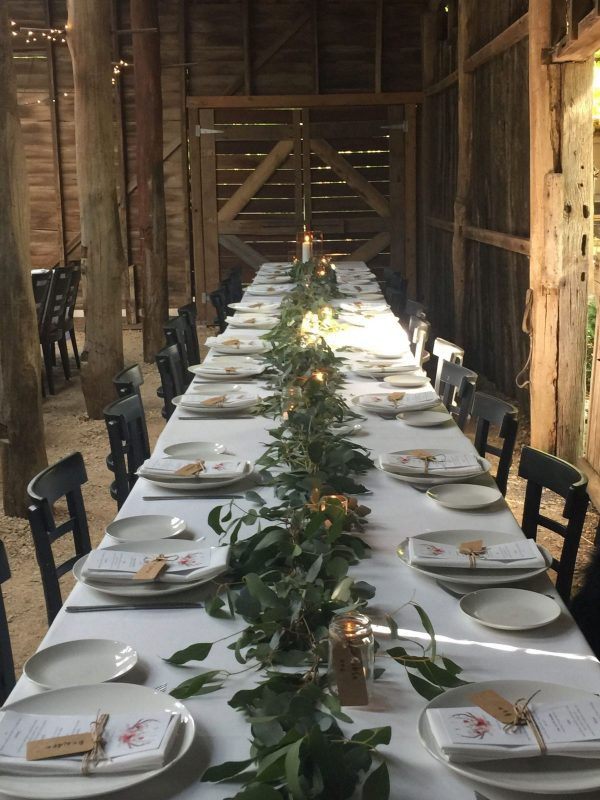 Briefly speaking, Hedge Farm is for lovebirds who want laid-back barn weddings with food and drink included in the package and a lush rose garden for photography.
3. Collingwood Children's Farm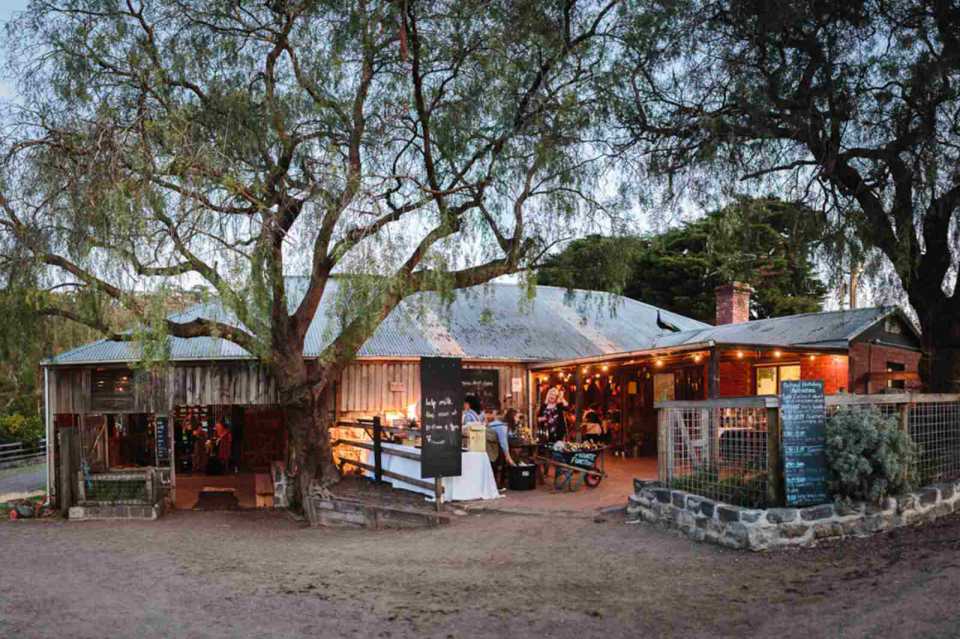 The buddies at Collingwood Children's Farm are true pros when it comes to putting up an intimate Melbourne wedding venue. You wouldn't be disappointed!
4. Acre Farm Burwood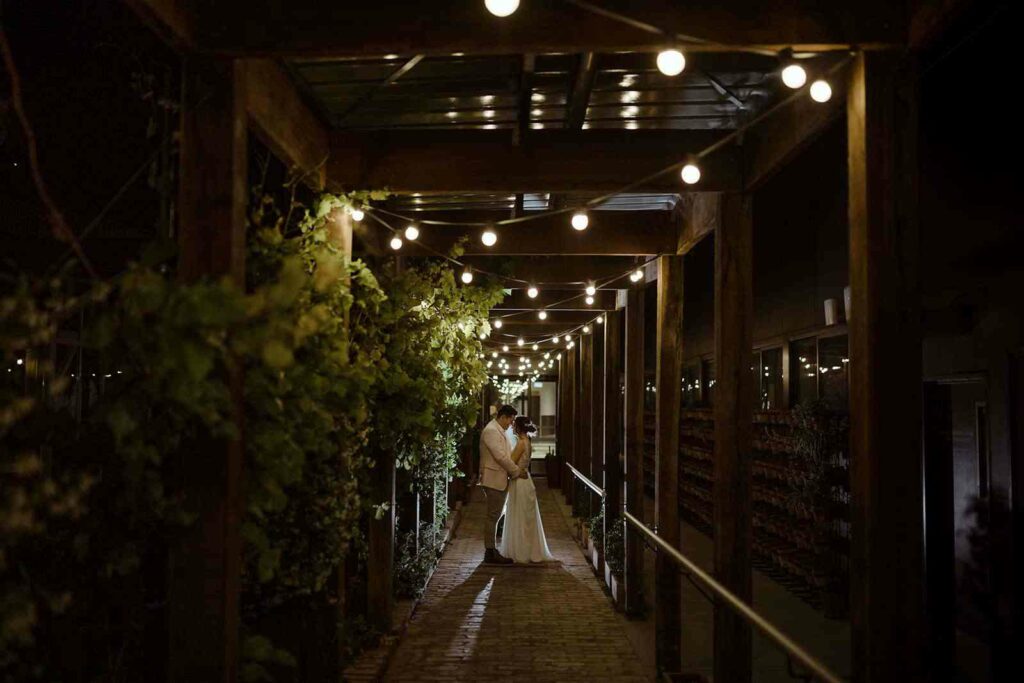 As you visit the farm in Burwood, you are immediately struck by how pleasant the atmosphere is. This urban farm is an accommodating event site with its modern amenities, but it's the rustic accents that give it a sense of warmth and intimacy.
5. Cave Hill Creek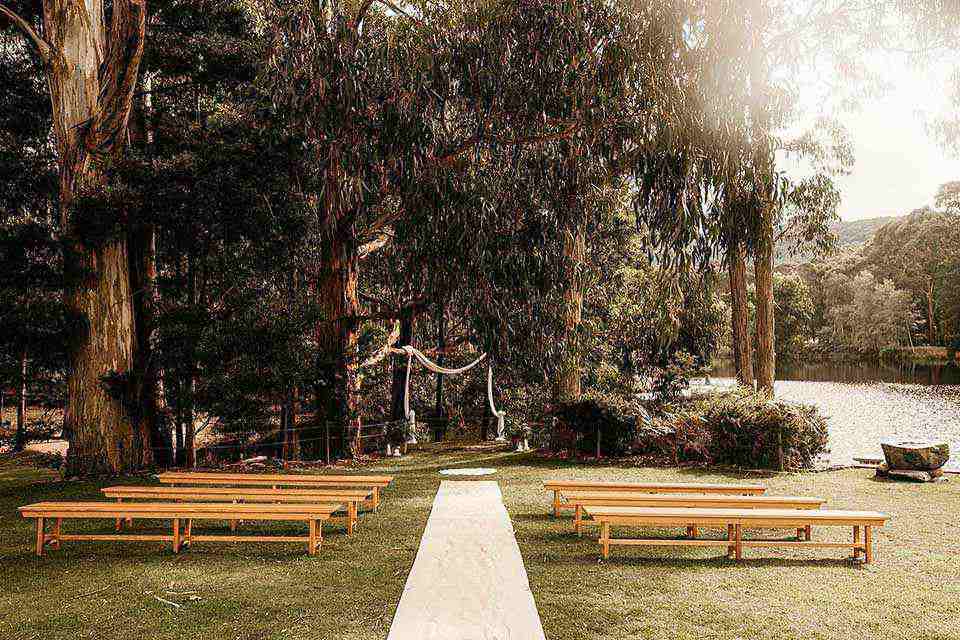 Cave Hill Creek is the ideal Melbourne wedding venue for a destination wedding, and their wedding packages will properly meet your party's needs.
6. Gum Gully Farm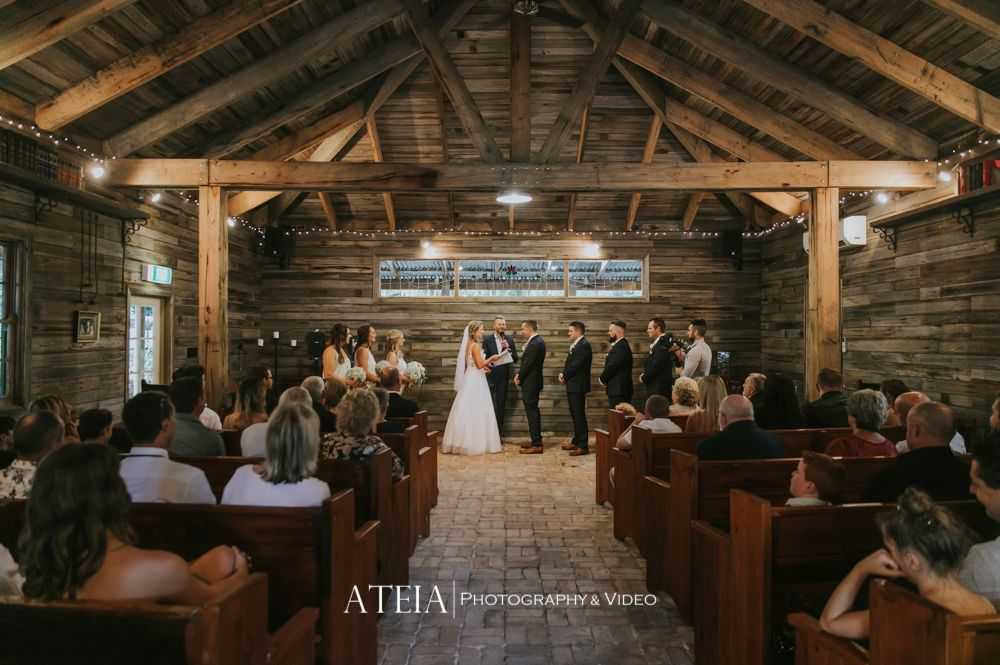 Gum Gully Farm has a variety of ceremony venues, from outdoor to indoor ones, each with its own distinct charm.
7. Forest Edge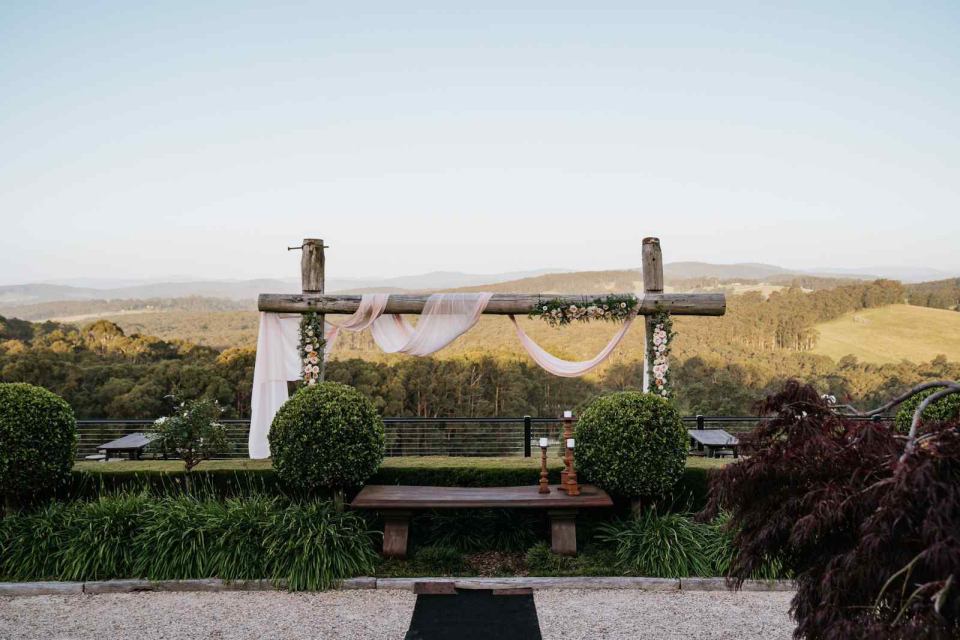 With its unmatched combination of rustic charm, natural beauty, and modern flair, Forest Edge is a destination venue that excites all the senses. And it can be the place of your dream wedding, with inviting packages!
8. Bramleigh Estate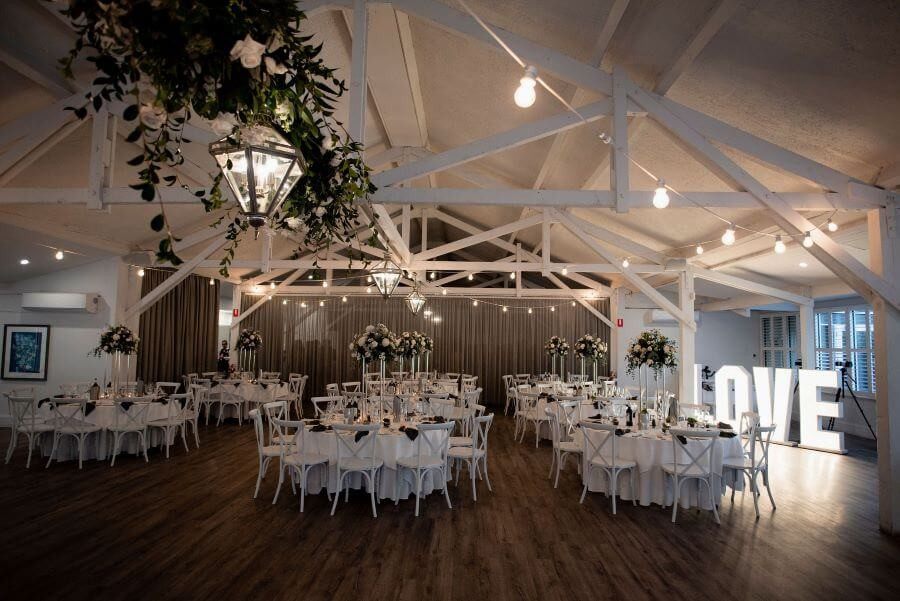 Located in the infamous Yarra Valley, this Hamptons-style mansion turns something unbelievable into reality: a wedding that is both rustic and elegant!
9. Butterland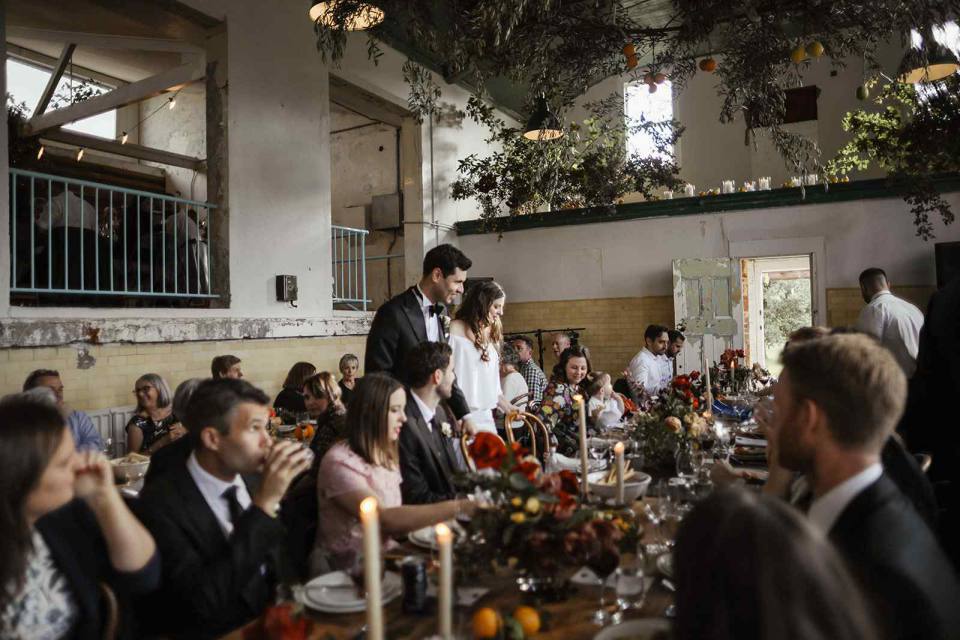 While the inside will undoubtedly take your breath away, it is the stunning surrounding grounds that make Butterland such a unique location. Set among aromatic eucalyptus trees and a wide lawn area, your guests wouldn't know where to look!
10. Emu Bottom Homestead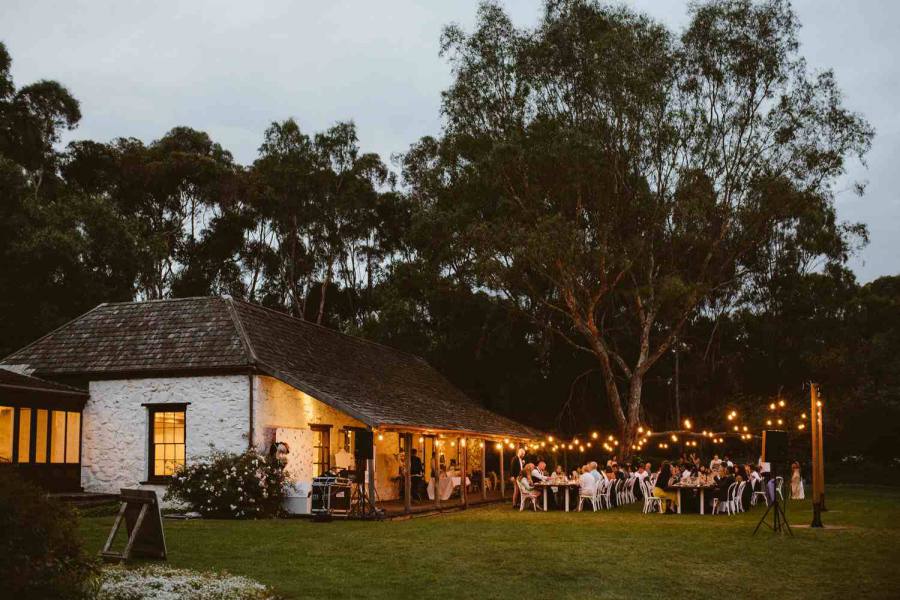 This private historic venue, first constructed in 1836, will leave attendees feeling as if they've gone back in time – while still preserving all of the modern comforts you need for the ultimate wedding.
Wedding receptions for Waterfront Wedding
1. The Portsea Hotel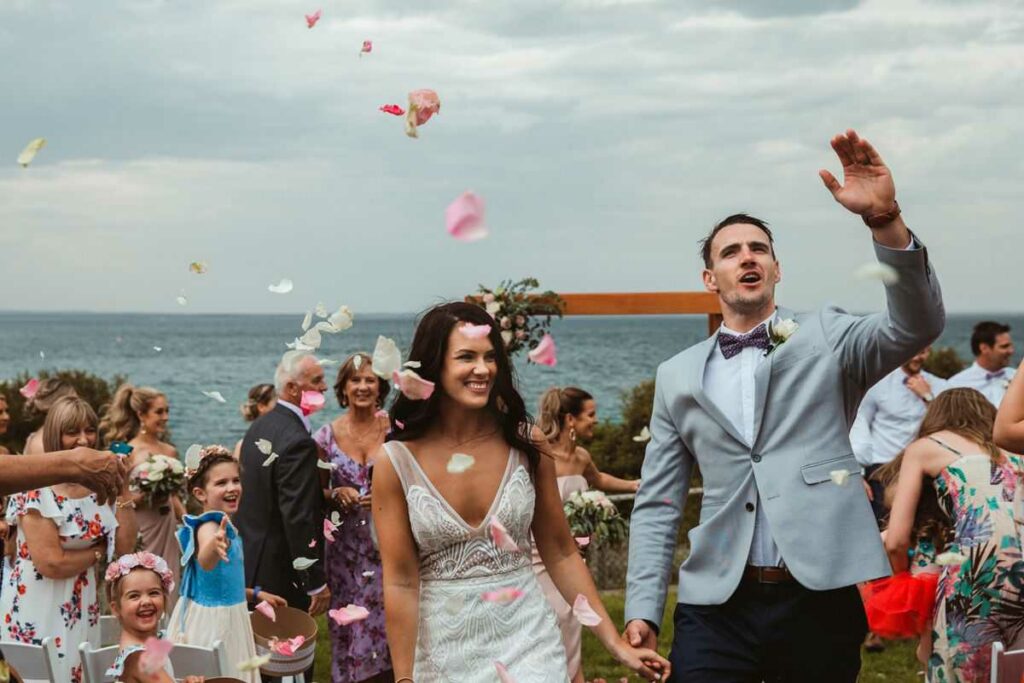 This award-winning wedding reception venue is approximately 100km south of Melbourne in one of Australia's most naturally beautiful and picturesque locations.
2. Mr. Hobson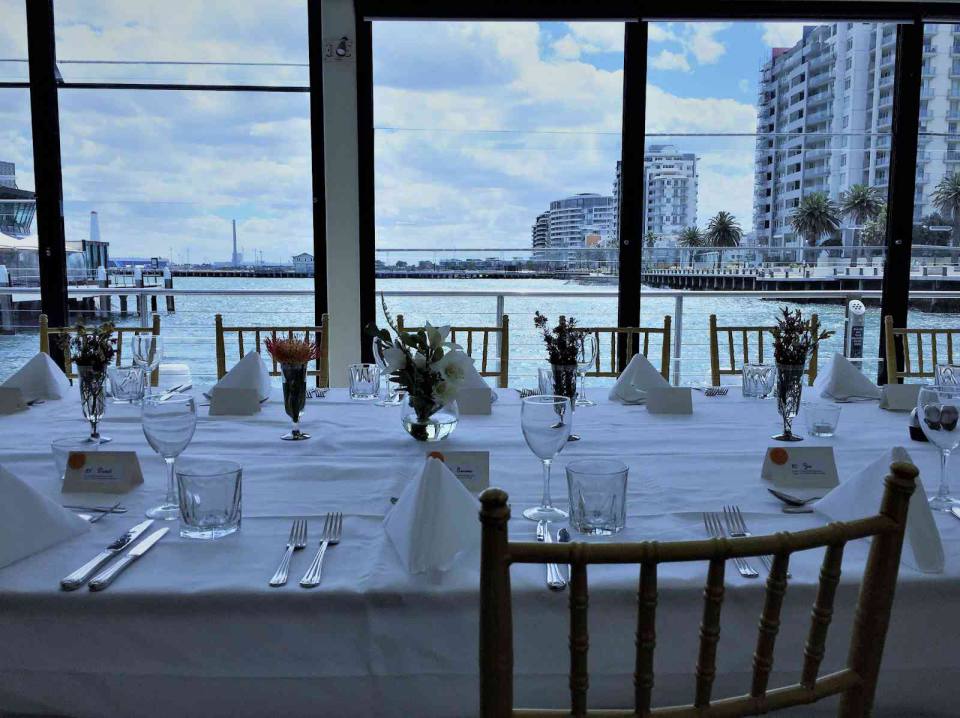 Mr. Hobson's reception room has huge floor-to-ceiling windows that give you a splendid view of the Melbourne port. This would be a gorgeous location for outstanding wedding photographs.
3. Encore St Kilda Beach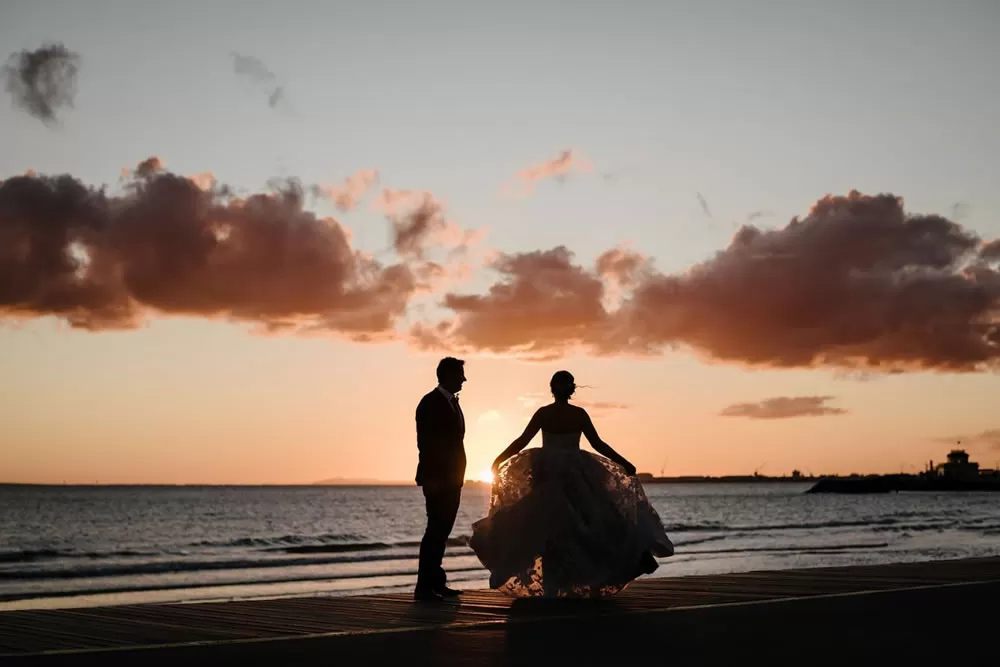 This venue is ideal for both small and large, indoor and outdoor wedding celebrations. The versatility is fantastic, as is the magnificent sunset here!
Read more: Perfect Ideas For Indoor Wedding Ceremony in Sydney
4. Seaview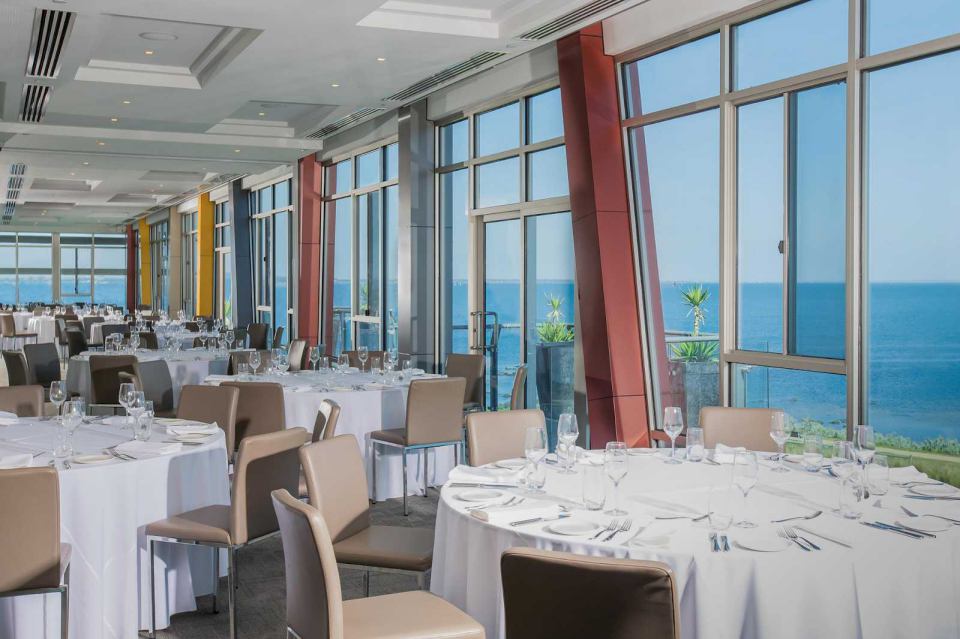 Seaview, a light and vibrant event venue overlooking the lively waves of Port Phillip Bay, is located in the idyllic inner city hideaway of Williamstown.
5. Elwood Bathers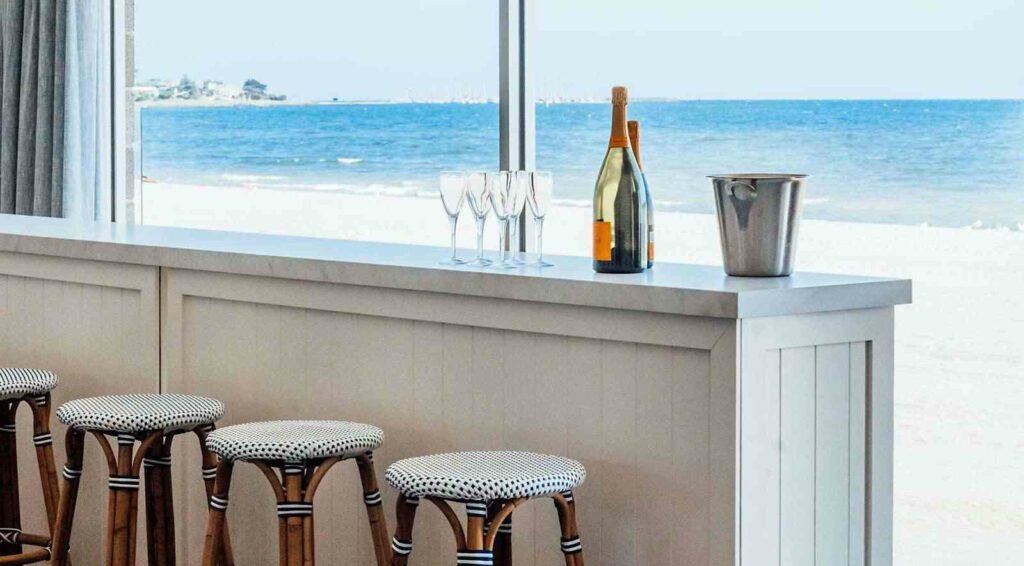 Elwood Bathers provides a range of venue options. Their main restaurant, private dining room, and bay room may all be turned into the perfect wedding venue for your special day.
6. Sandringham Yacht Club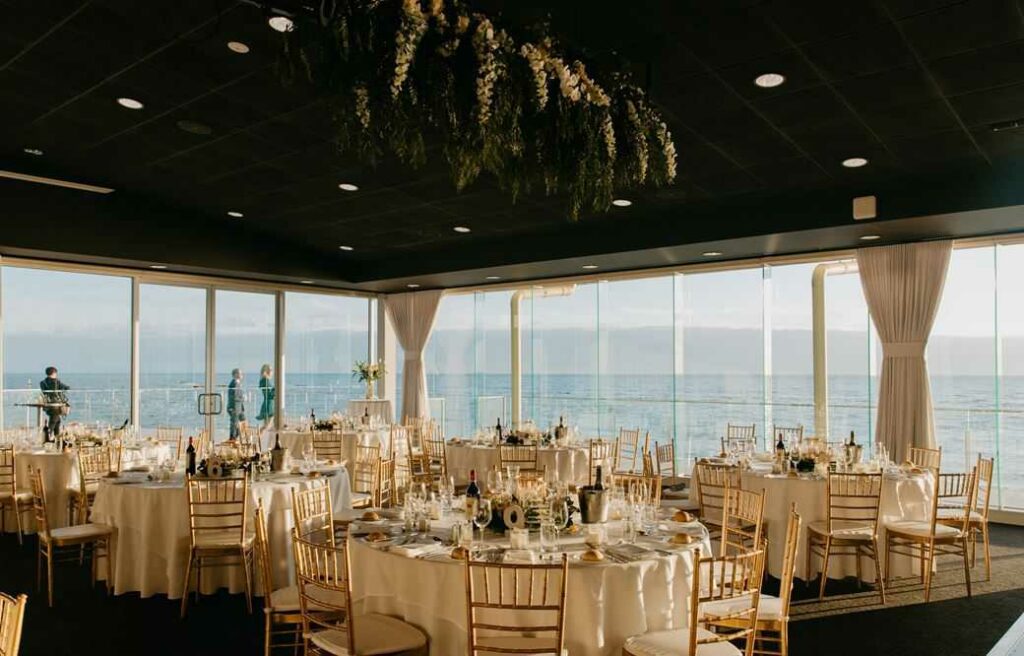 The Southern Podium of Sandringham Yacht Club, a broad balcony that can hold up to 160 participants, should be used for your wedding ceremony. You may easily step outside and down to the shore for your wedding photos.
7. Brighton Savoy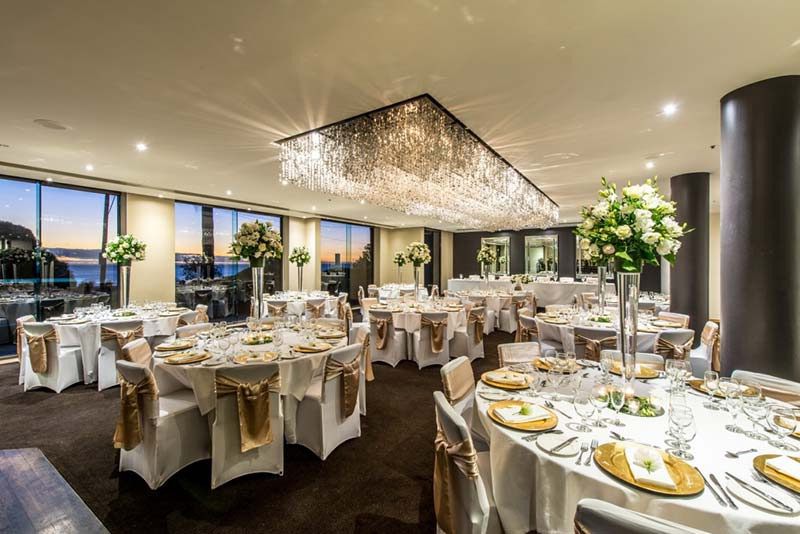 The Brighton Savoy Hotel & Wedding Reception Venue is tucked away on the sandy beachfront where Melbourne's iconic Brighton Beach boxes meet the Port Phillip Bay amid a vista of the Melbourne CBD.
8. Waves on the Beach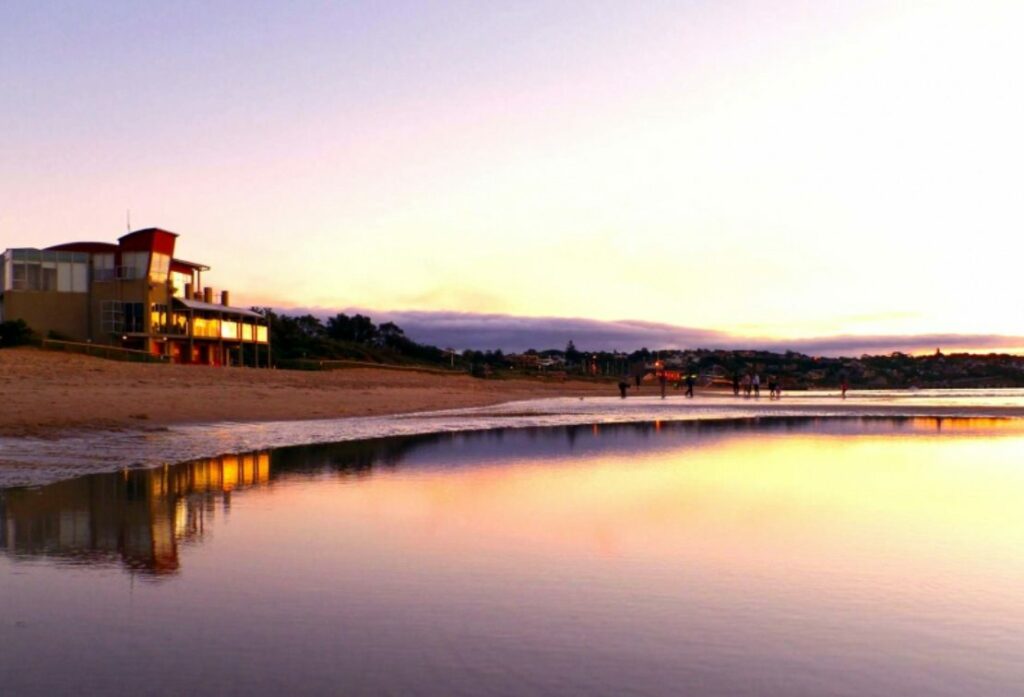 Waves on the Beach takes pride in being a budget friendly and charming wedding location. Many couples seeking seaside wedding receptions might find this appealing.
9. All Smiles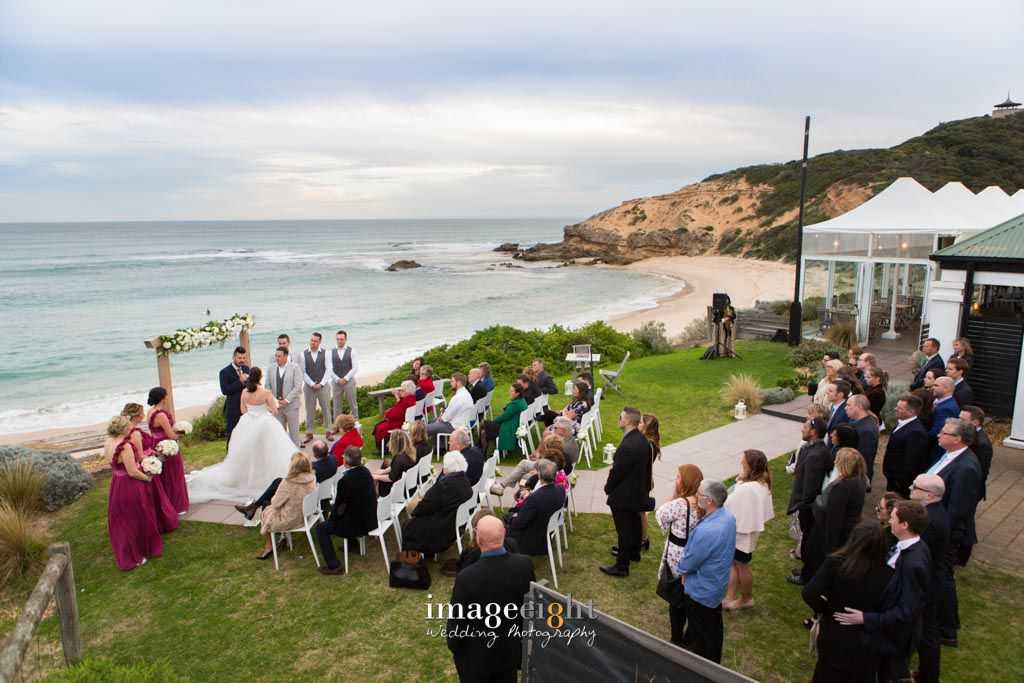 All Smiles Sorrento Ocean Beach gives you 180-degree views of the sea, a prime location on Sorrento's main boulevard, and the capacity of 200 guests.
10. The Pier Geelong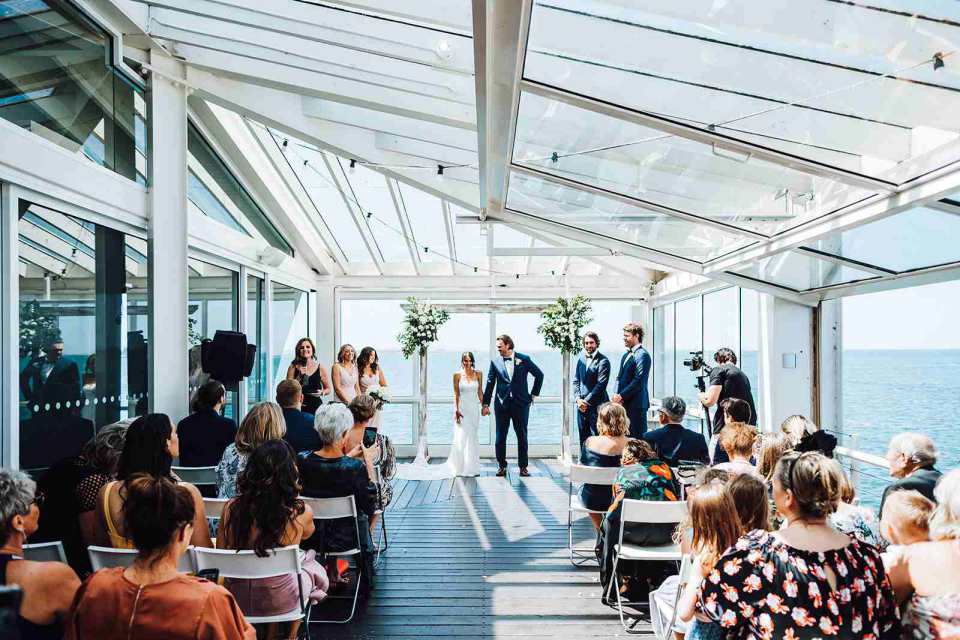 The Pier Geelong is the most adaptable wedding venue in the Geelong and Victorian region, with a variety of rooms and services to meet every expectation on your big day.
Conclusion
That's it for our Top 10 Wedding Receptions in Melbourne. What a journey!
If it's helped you decide on a wedding venue from one of the most popular wedding reception venues Melbourne, or given you a starter pack so you know where to look, check out our other articles for more tips and information on wedding planning.