After a few years of living in the midst of the pandemic, the event planning industry is recovering as social regulations are being taken down and more and more people are willing to host and attend events of all sizes again.
As the situation is becoming brighter, event designer teams and planners are probably getting busy with the upcoming weddings, corporate celebrations and grand birthday parties. And to them, supporting technology such as 3D event designer app has been a great help.
If you are hosting an event or hired to design one, and in need of 3D stage designs for events, this article is for you!
Why Should You Use 3D Event Designer for Events?
The answer is simple.
When it comes to event management, the design step is crucial. While each of the technical components such as lighting, sound and layout are important, design is much more so. It combines all of these elements and gives each a life and shape that is suitable to the modern era we're living in, making them a part of the whole.
For such a definite task like that, you would want the process to flow smoothly and efficiently, right? That is precisely why you should employ 3D event design softwares.
With the help of this technology, within minutes, you may easily create:
Outstanding realistic floor plan templates
Buffet and beverage maps
Seating charts
Event inventory lists and more.
You get to see how all elements work with one another and make changes accordingly to make the design more completed.
It makes designing events way easier, and even fun, for you.
Another point for the designer teams to consider is that clients prefer to see upfront the final outcome. So by giving them prototypes in the early stages of event planning, chances are, they will be more satisfied.
The efficiency of cooperation between the design team and the clients will also rise. And just think about how much money you can save from manual event floor plan design!
Read more: How An Event Mapping Software Can Save Your Future Events
Designa Studio 3D Designer App Overview
Hooked on the idea of creating 3D demos of your events? Before googling "3D event designer for free download", consider our ideal event planning tool first!

An event design scheme should guarantee all factors are blended together flawlessly to create a consistent look and feel. If this is a business event, having a design that represents their brand identity is even more important, in order to educate guests and employees about the company's core values.
So whether you are a professional or someone with no precedent experience of designing an event, you can always use some help from Designa Studio 3D Designer App.
Designa Studio 3D Designer App is an all-in-one mobile software that transforms floor plans, hotel venues, and event spaces into breathtaking 3D images. It promises to assist you in event planning with a practical interface, and an exceptionally qualified designer team if you are a client.
Below are some reasons you might want to try this app!
Our App Features
Free
First and foremost, this is a 3D event designer free download application. Yes, you can get inspired and create your own 3D event designs without having to spend any amount of money. The most crucial thing is, the quality is guaranteed.
Furthermore, even if it ends up not suitable for you, there are no risks of trade-offs because you don't have to pay for anything.
So, there is no reason you shouldn't download this app and try using it right now, isn't there?
User friendly
Of course, we prioritize the usability of this event designer software. Usability includes the following attributes:
Learnability: it's easy to learn how to use
Efficiency: it's fast to create a design
Memorability: you can memorize how to use it fairly quickly
Errors: we try to fix every bug as fast as possible for smooth user experience
Satisfaction: using it will be pleasant
We try to balance all of the above and make it easy for anyone to use. Fear no more if you're unfamiliar with technology, we got you. A gorgeous 3D demo is just a few taps away!
Good for visualization
As we have said before, having the design laid out plainly in front of you and your teammates' eyes makes it better for visualization. You can imagine where the guests will be seated, how the lighting will play out, or will the open bar be easily accessed.
And if, for example, the centerpieces do not quite meet your expectations, you can freely modify it to match it with the rest of the venue more thoroughly.
You can zoom in and out or change angles to get a better sense of understanding of the space as well!
Convenient
You can't deny that any automated event planning software would be faster and more effective than just talking about the event features you want and then wasting time to change this and that, right? In other words, they are more convenient.
Besides, with our 3D layout software, a lot of the elements are available for you to just tap on and see how it would look like. You can even save a template for later use!
Cloud based
Everything will be saved in our cloud storage, simplifying your design management and collaboration to the minimum.
You can work and leave feedback simultaneously with your teammates and/or clients online. This means better productivity and more assertive decision making.
Another thing is that with all designs and templates stored in a single place, you can easily revisit old projects and reuse some of the old ideas without having to worry about where you have kept them.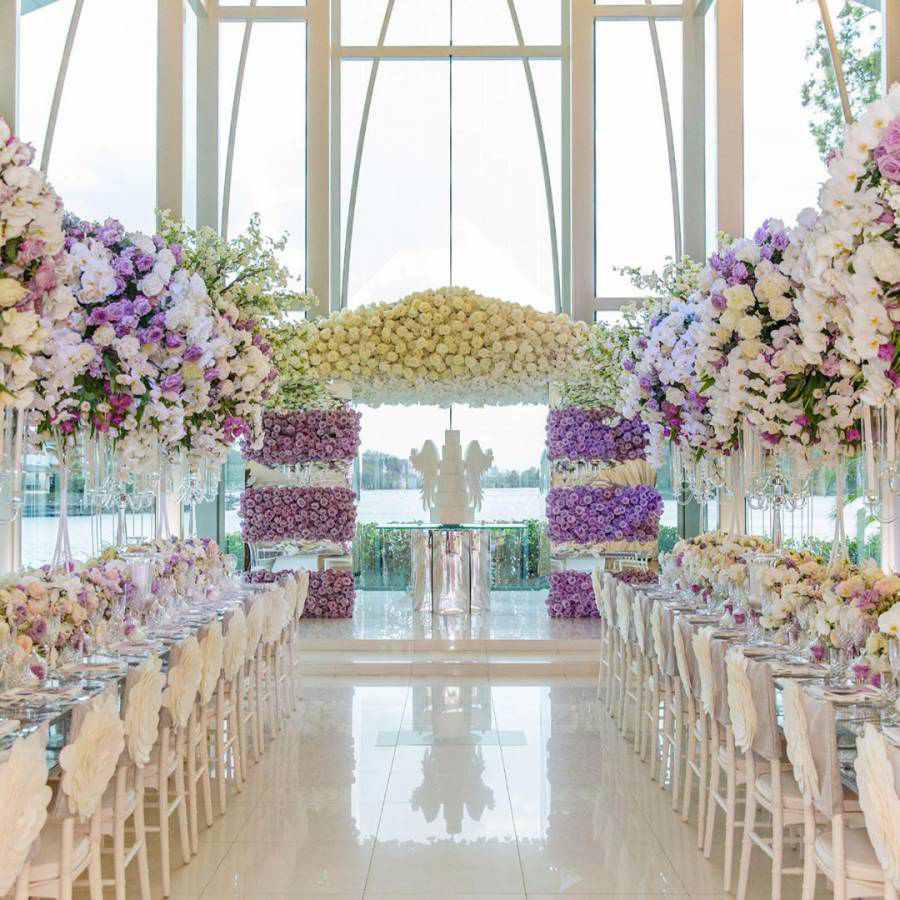 Designa Studio 3D Event Designer Free Download
Now, as you've read through some of the features, your decision has probably been made.
If this app seems suitable for your demand, signup for Designa Studio 3D Event Designer Free Download!
We wish you the best with your event!