As the year is progressing, you darlings in love are probably looking for the perfect idea and location for your wedding venues. Okay, hear me out. How about getting married in a marquee venue?
You're enclosed in the fresh smell of nature while having no worries about a sudden drizzle that may ruin your expensive attire. It doesn't sound so bad to me.
Now that we've got your attention, there are plenty of things to be aware of about a marquee wedding.
Benefits of Marquee Wedding Venues in Sydney
Let us first tell you why marquee could be an excellent choice for your wedding venue, especially if you opt for a garden wedding reception Sydney.
A chance to save money
First of all, a marquee is a cost-effective choice that elevates your outdoor wedding. At the same time, you can also hire a cheap and affordable wedding marquee in Sydney. Not only that, but you can also make your own marquee to make your wedding extra special and, at the same time, save a few pennies.
Besides, provided you have your own lawn and don't need to rent a garden or park, renting a marquee should be less expensive than renting a reception site.
Freedom of guest numbers
The number of guests allowed at Sydney wedding venues is heavily influenced by the venue's size. On the other hand, you can choose your marquee size based on the length of your guest list and then find a marquee provider or marquee wedding venue that suits your budget.
You ladies and gentlemen who desire an upbeat large wedding are probably thrilled knowing about this advantage.
Decor boost
A marquee wedding has the benefit of having your styling done for you! The classic white frame will be sufficient to enable views of the water, gardens, or vineyards depending on where you place it.
It also presents endless possibilities for customization; after all, a marquee is just a blank canvas waiting to be filled with vigorous colors. By using lights, strings, or patterned draperies, you can design your own special marquee wedding.
Weatherproof capability
It's probably the most popular reason for couples hosting an outdoor wedding to hire a marquee. It covers the attendees from the sun, rain or even light snow.
Not to mention, this item gives you plenty of chances to adapt to the weather. If the weather is dry and sunny, you may remove the sides; if it rains the night before the wedding, you can set down flooring.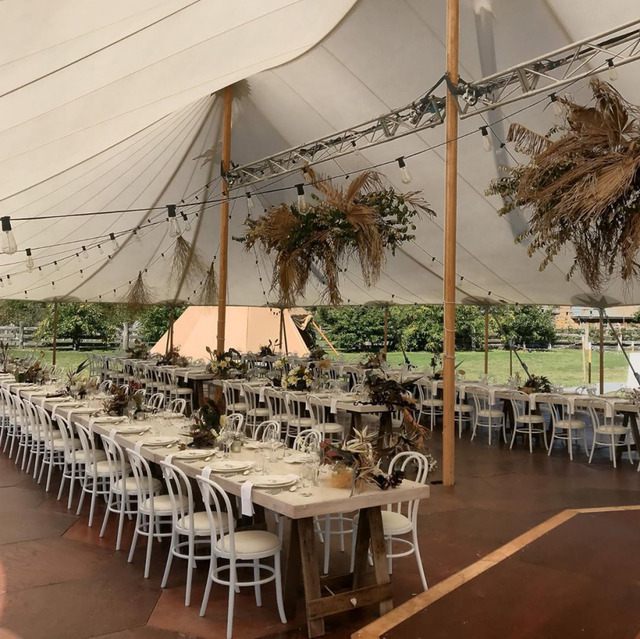 Downsides of Marquee Wedding Venues in Sydney
For all of its advantages, the marquee is something of a double-edged sword. Here are some factors you might want to consider before renting a marquee.
The time and effort of putting the marquee up and down
This is a task not everyone is willing to do, and while it is fun decorating the marquee, un-decorating it could be a hassle.
Aside from that, sure will take some time before and after the ceremony to install and uninstall it, plus the additional time you must spend cleaning up afterwards if you're having a DIY wedding.
Unexpected fees
Unfortunately, while you can save money from hiring a marquee, it can also cost you quite a bit as marquees require accompanying facilities such as public restrooms, seating and flooring.
Some wedding venues may even charge you extra money to place a marquee in their space, so make sure to ask beforehand for preparation.
No vehicle access
Some marquee wedding venues in Sydney are located in places that vehicles can't go into. This will be troublesome for florists, caterers, and other service providers.
Oh, some of your guests may have difficulty going to your wedding too; as far as we know, people don't necessarily enjoy long distance walks.
Best Locations for Marquee Wedding Venues in Sydney
Still insists on having a marquee wedding, we assume? Perfect. You can use these highly recommended venues below as a guidance.
Pavilion on the Green
The Pavilion on the Green is an ideal all-in-one site for wedding ceremonies, photography, and receptions. It's tucked away at Bonnie Doon Golf Club, just 15 minutes south of Sydney's CBD.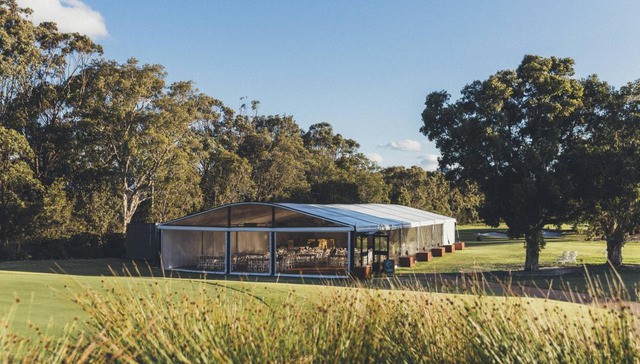 Springfield House
The Pavillion at Springfield House will make all of your marquee wedding dreams come true. It's your once-in-a-lifetime chance to spend a night beneath the stars, amidst the majesty of nature.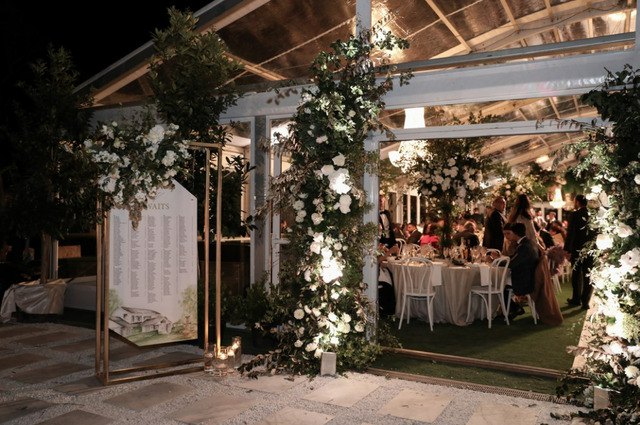 The William Inglis Hotel
This place is a more elegant styled marquee wedding, with rose gardens and a massive reception space. As they said, William Inglis Hotel is for you to "create your story within the private setting of Riverside Stables".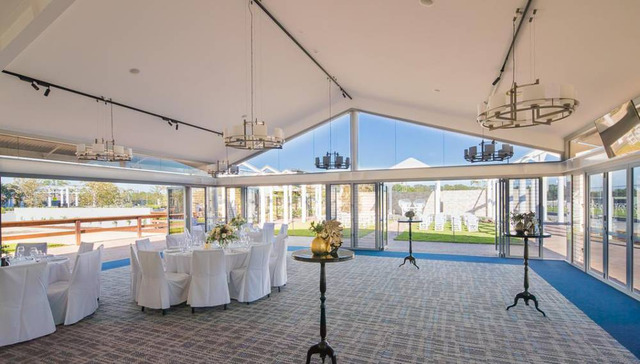 St Joseph's Guesthouse
St. Joseph's is a DIY daytime wedding venue where you may hold both your ceremony and reception. This does not rule out the idea of a marquee wedding.
In fact, it is unquestionably suitable.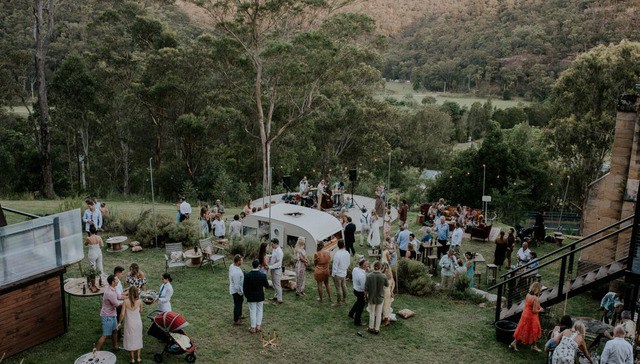 Doltone House
Doltone House is a group of family-owned event spaces in Sydney's CBD. The venues come in a variety of sizes and capacities.
Among them, Jones Bay Wharf is one of the prettiest wedding venues in Sydney by the water. Your marquee wedding will be truly impressive if held here!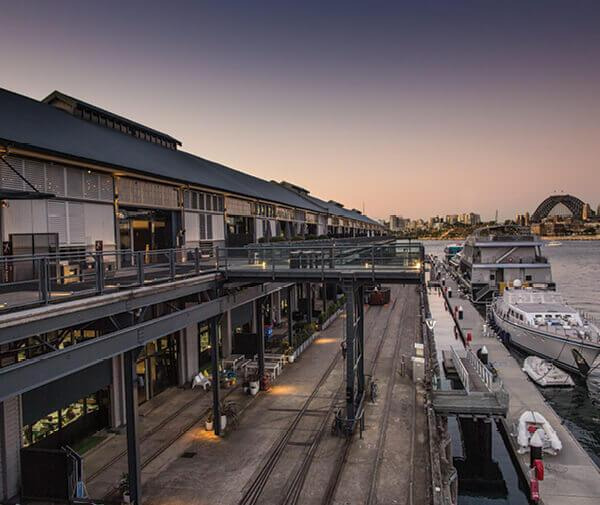 RedLeaf Wollombi
The site exudes the relaxed atmosphere of a country-side location, with tall trees surrounding the grassland. In brief, the serenity of RedLeaf Wollombi will complement your marquee wedding.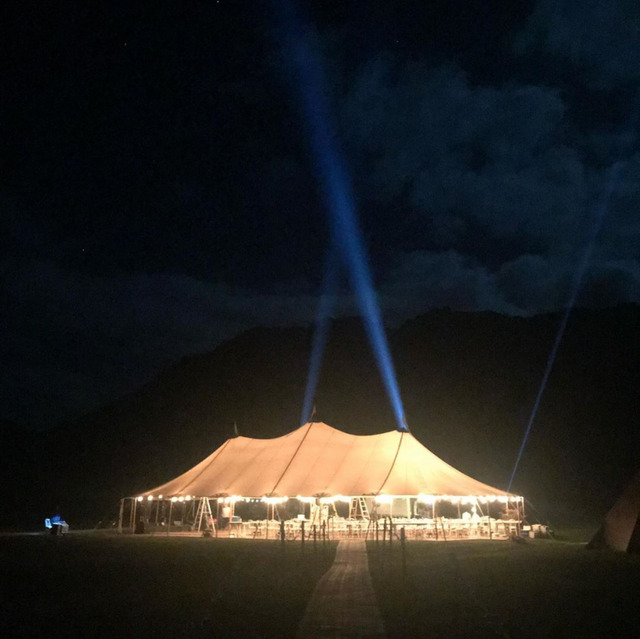 Stonehurst Cedar Creek
The place offers you the unique distinction in having a private estate that is entirely yours, with long tables through the vines, silk lined marquees under the stars, a whimsical tipi in a poplar forest, and a unique converted wine cellar with a 22ft ceiling. Your wedding will be meaningful and memorable at Stonehurst Cedar Creek!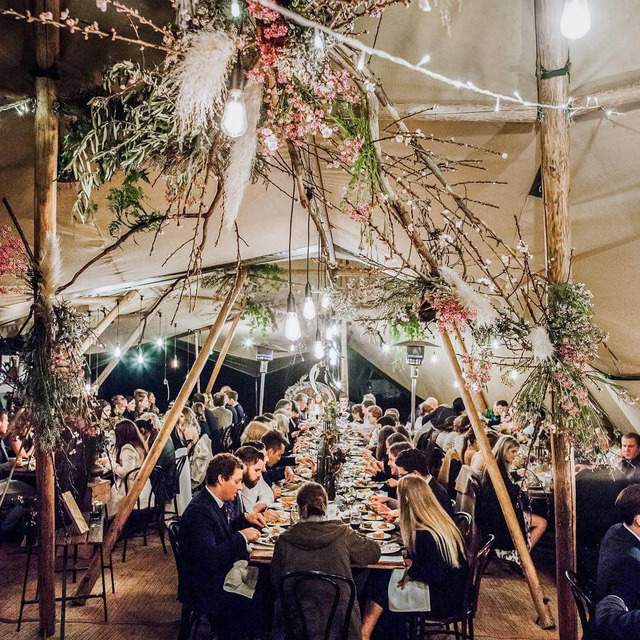 Pilu
Pilu, located on Sydney's gold coast, provides garden marquee weddings with pristine beaches. Its marquee wedding area is excellent for micro weddings and elopements.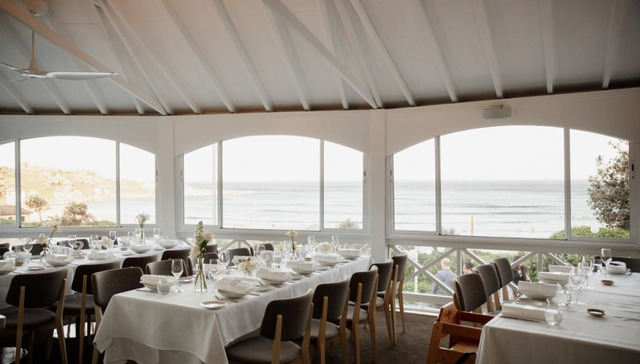 Athol Hall
With the capacity of 130 participants with a huge dance floor for a cocktail event, Athol Hall gives you the perfect setting for forest wedding venues Sydney in the rural area of NSW.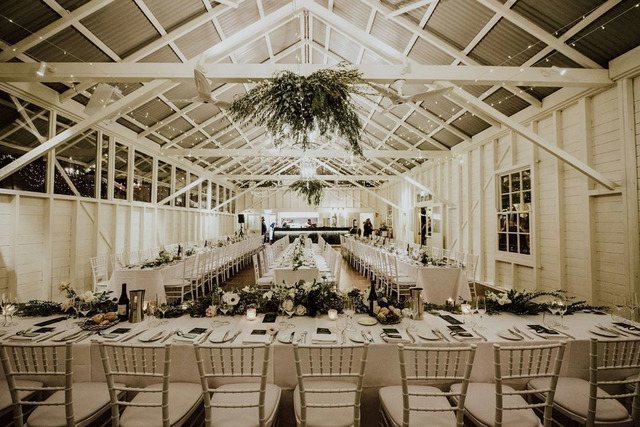 We hope you found your favorite marquee wedding venues in Sydney via our list. Best wishes for the big day 🙂
More suggestions for different types of venues can be found in our other articles, so make sure to check them out!