You can't take your eyes off the classic wedding scenes of couples like Edward and Bella from the "Twilight" series, Annie and Bryan from the movie "Father of the Bride", and Captain Von Trapp and Maria in the movie "The Sound of Music".
You wish that your wedding scene would be as dreamy as the wedding of Danish prince Frederic and Mary. You want to wear a gorgeous wedding dress like Catherine Middleton at the British royal wedding to Prince William. Thus, the vintage wedding style is exactly what you are after.
However, classical weddings are often associated with European countries, so you will probably wonder how Australians can hold a wedding in this style. Do not fret, read on because Designa Studio has helped you find Vintage wedding receptions in Melbourne!
What is a Vintage-Style Wedding?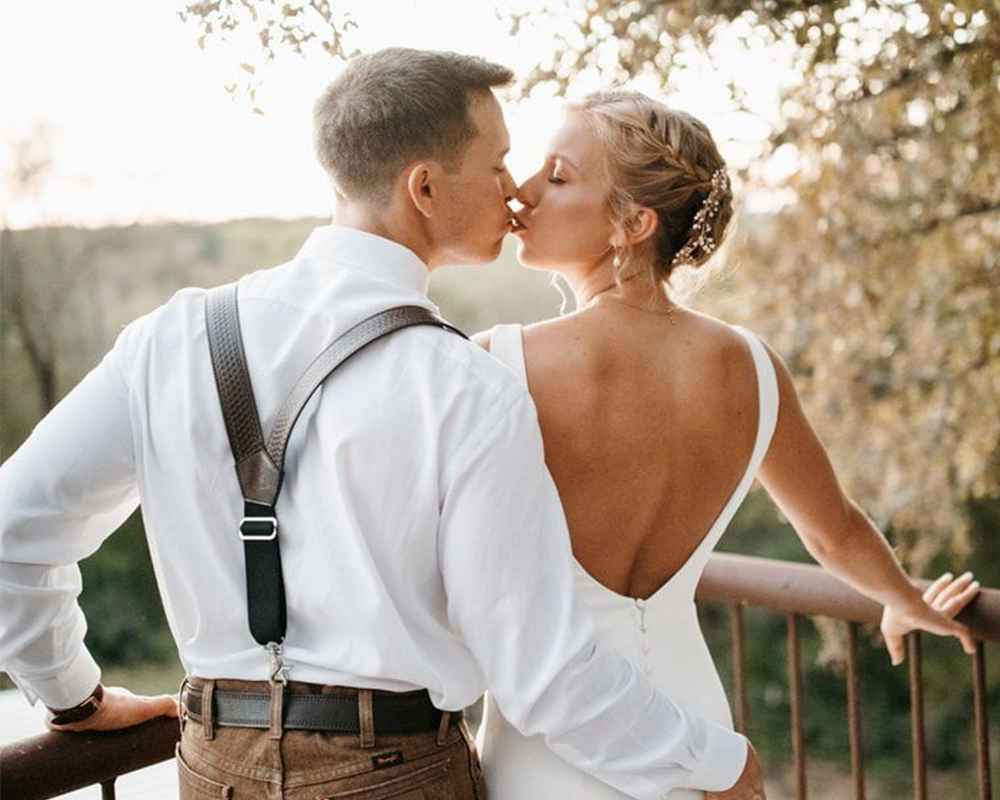 First, we need to understand what the word "Vintage" means. Initially, the term vintage was derived from the phrase "vintage wine," the name of a luxurious and high-class wine. Over time, people used this term to refer to antique cars, items, or costumes with designs from 20 to 100 years ago. To this day, every time we talk about vintage, we immediately think of things that are ancient, old, and stamped with time.
A vintage wedding is a nostalgic wedding with items and decorations from the previous era as the main theme, such as the Victoria era. Not only bringing the old and gentle space, but the vintage style wedding also brings a luxurious and beautiful space showing the sophistication of the party idea.
Glamorous Vintage Wedding Receptions in Melbourne for Your Big Day!
A wedding is a very important occasion for everyone because it will be the place where you and the one you love deeply come together to exchange sacred vows and receive blessings. from relatives and friends. So choose carefully from one of the following glamorous vintage wedding reception ideas in Melbourne to make your big day perfect like a fairy tale.
Overnewton Castle
Overnewton is built in the Tudor Victoria style, inspired by 16th-century English and Scottish architecture. When you come to Overnewton Castle, you will fall in love with the elegance, grandeur, and ambiance of a bygone period, as well as the beauty and grace of the old world. Home to thousands of happy couples' weddings since 1961, Overnewton Castle has always been considered the leading unique vintage wedding venue in Melbourne.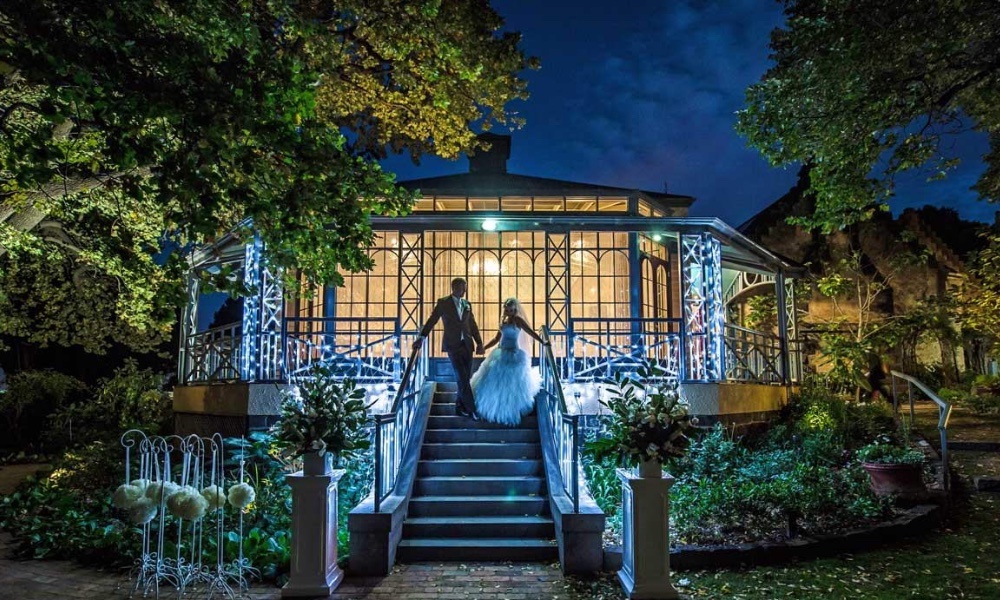 Here you have many options for wedding ceremonies and receptions, such as intimate non-denominational chapels, and picturesque outdoor gardens. Your special day will be memorable as it's filled with vintage vibes with century-old decorations, furniture, gorgeous clothes, and a Cinderella-like carriage to prom night. In particular, you can invite as many friends and relatives to your wedding as Overnewton Castle has flexible wedding packages with many rooms available for different guest sizes.
Address: 51 Overnewton Road Keilor 3036 Victoria, Australia
Wattle Park Chalet
Wattle Park Chalet, where so many Melbourne couples have enjoyed their happiest day, is located on 137 acres of beautiful homes. This timeless venue would be the perfect choice for a classic wedding filled with the elegance and glamor the bride and groom dream of.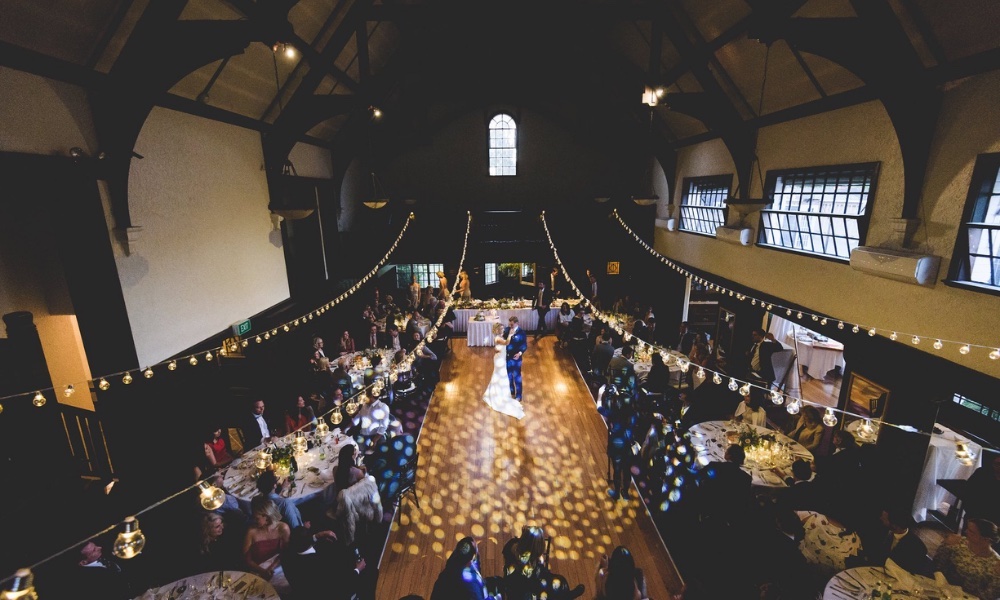 Coming to Wattle Park Chalet, you can freely come up with special ideas for wedding decoration. In addition, you can also choose from available packages such as Sit-Down Wedding Reception, Sit-Down Wedding Reception, and Cocktail Wedding. The number of guests to attend can range from 250 to 350 guests or a maximum of 450 guests in the large hall. To make everything perfect, do not hesitate to share with the staff in charge your wishes for your wedding and they will make your dreams come true.
Address: 1012 Riversdale Rd, Surrey Hills VIC 3127
Potters
One of the most perfect vintage wedding receptions in Melbourne is at Potters. When choosing Potters as your wedding venue, you will immediately be attracted by the lush green space of the gardens and the beautiful scenery. In addition, they also provide you with three amazing ceremony options, an extensive menu with scrumptious food, and a chic outdoor bar.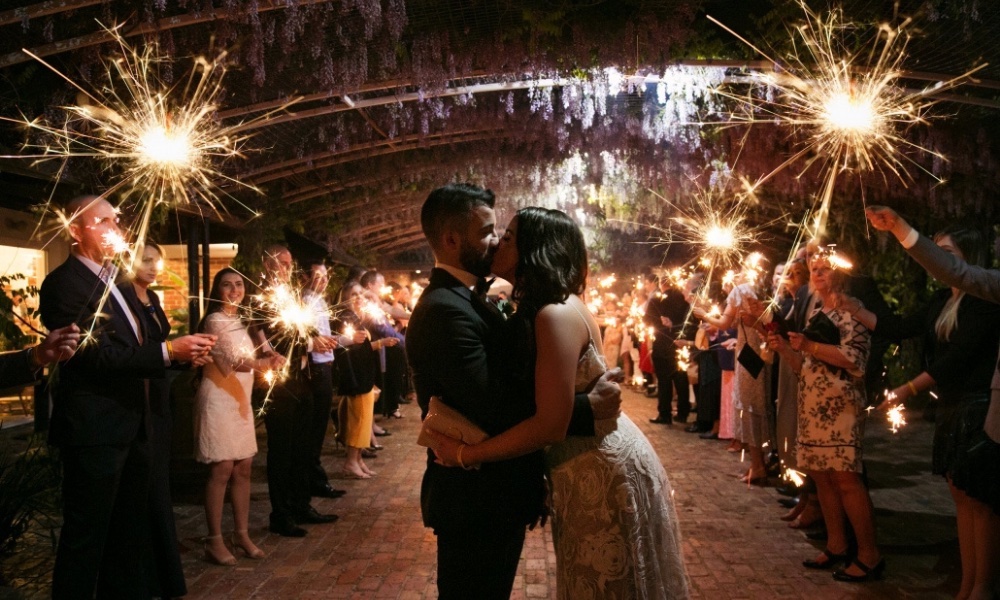 More than that, Potters is also a very beautiful place for couples to keep their gorgeous, romantic, and classic photos together. Surely you will be satisfied when the staff is always ready to assist in decorating and preparing the wedding party to suit your own personal style and preferences.
Address: 321 Jumping Creek Road, Warrandyte Vic 3113
Ballara Receptions
Ballara Receptions was established in 1987 in the foothills of the Yarra Valley. Couples who hold a vintage wedding here have a wonderful and unforgettable experience. Ballara Reception offers a lot of wedding reception venue styles like sit-down wedding packages, cocktail wedding packages, grazing wedding packages, and high tea wedding packages. In addition, they also have a variety of wedding Ceremony Locations such as a chapel, Gazebo, Courtyard, Lakeside Garden, Lakeside Jetty, and Twilight Ceremony.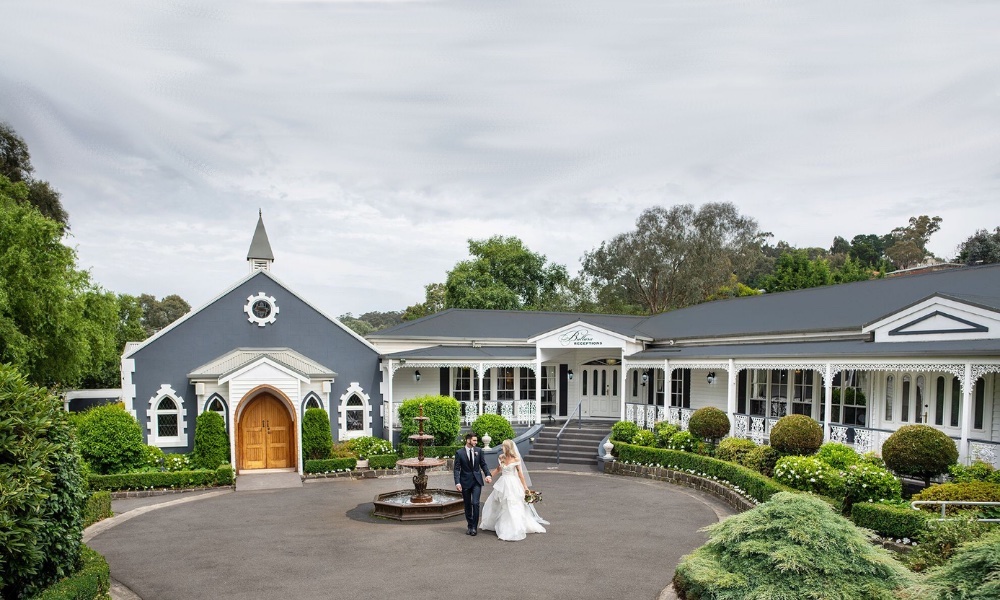 Thus, it is true that at Ballara, you will have all the best things for a wedding reception. For them, no two weddings are alike, so you can perfectly match yourself and find out what's just about everything for your wedding day and the moment of dancing with your partner under the crystal lights of your wedding. Ballara will be your happiest moment.
Address: 1435 Main Road, Eltham VIC 3095
The George Ballroom
The George Ballroom is one of the vintage wedding receptions in Melbourne that any couple wishes to hold their wedding here. When you step into The George Ballroom, you will feel like you are traveling back in time because everything remains the same charm as it was in 1880.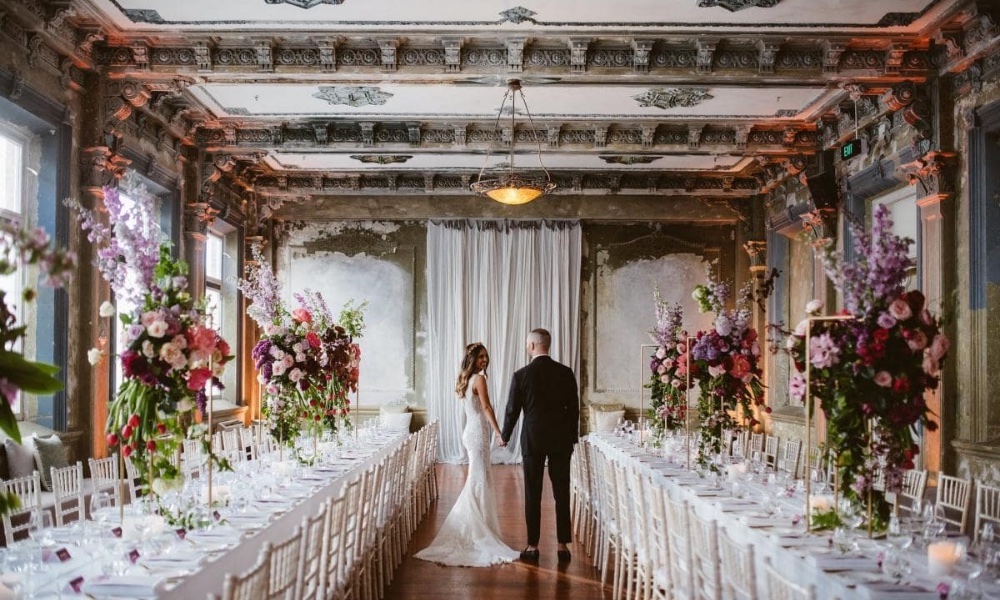 You can invite around 150 guests for a sit-down wedding and up to 200 guests for a stand-up cocktail wedding. They will all spend the most important day of your life with you, from the emotional moment of swearing to the moment of dancing and taking pictures together.
Address: Level 1, 129 Fitzroy St, St. Kilda
Gardens House
Built-in the 1850s, Gardens House with its location within the Royal Botanical Garden is a must-see when you want a classic-style wedding.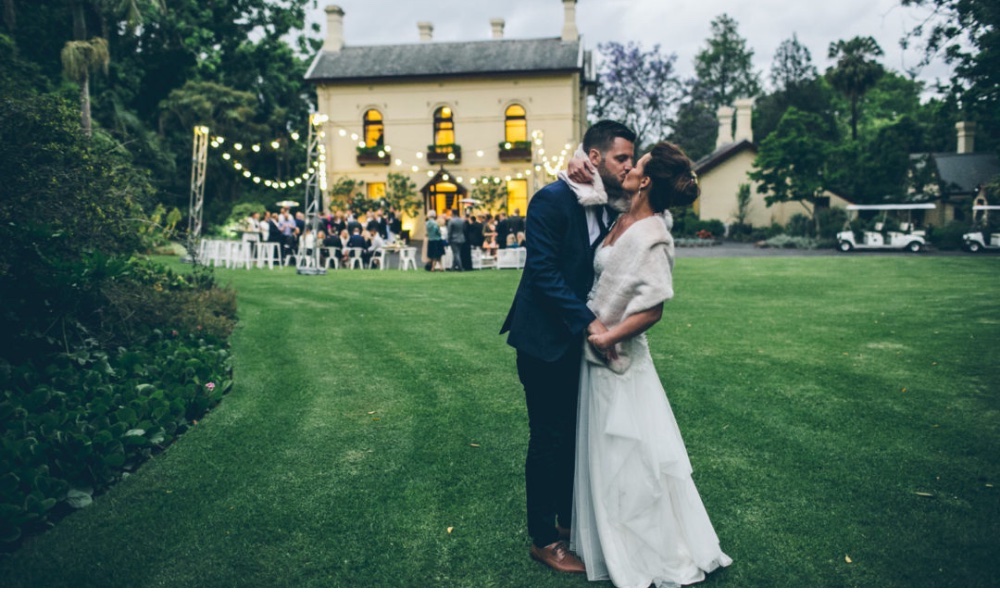 You will be able to spend sweet moments with the one you love in the midst of green nature. Besides, there is nothing more perfect than a wedding reception where the couple can enjoy delicious cocktails and hot canapes with their guests under the warm lights.
Address: Birdwood Ave, South Yarra
Rippon Lea Estate
The Rippon Lea Estate is a classic with picturesque gardens including an orchard, an ornamental lake, a fernery, and sweeping lawns where elegance and magnificence combine to create the perfect surroundings for your special occasion.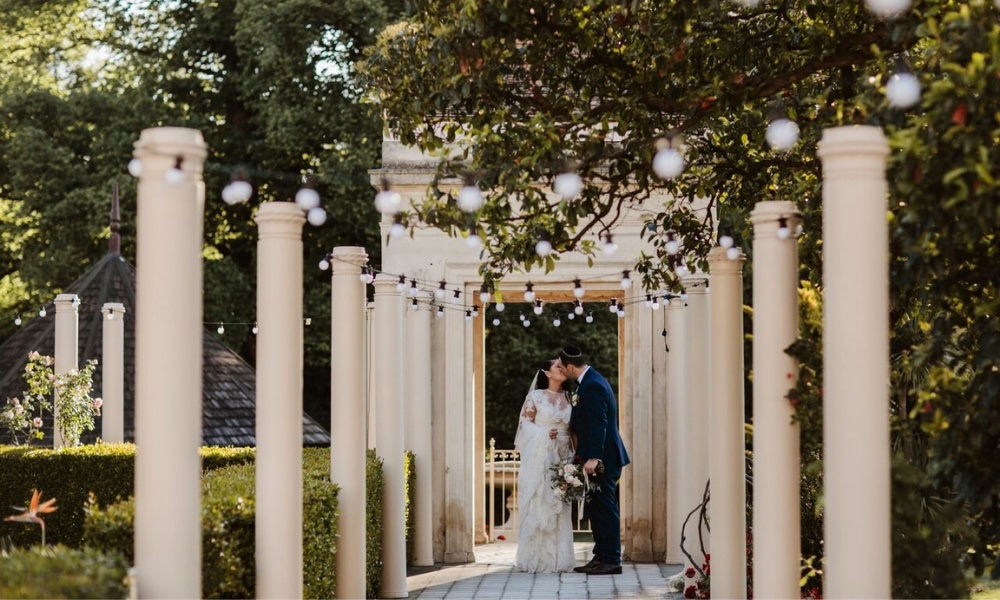 With a magnificent ballroom leading out onto an impressive pool and over 14 acres of pleasure gardens, Rippon Lea Estate is the perfect venue for your wedding. Many parts of the property can be used for garden wedding ceremonies and the Ballroom is an impressive venue for your evening reception with approximately 180 to 250 guests.
Address: 192 Hotham Street, Elsternwick
Fortyfive Downstairs
Fortyfive Downstairs is a terrific alternative if you want your vintage wedding celebration to be lovingly cared for, from the design's decorating to the cuisine.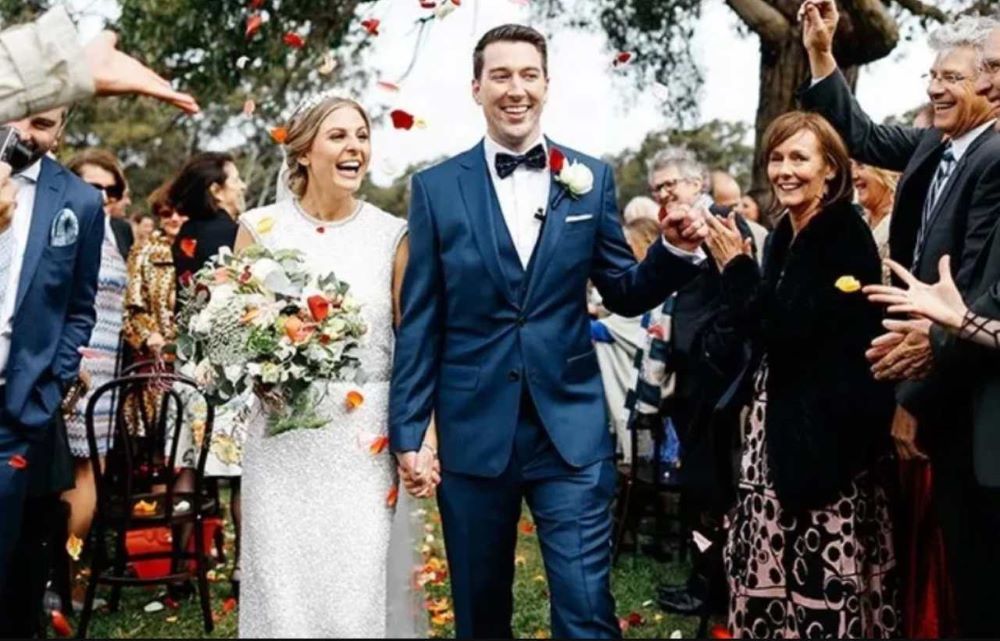 Our expert crew, which includes skilled chefs, special event organizers, and professional personnel, will ensure that your wedding day is flawless. When you come to Fortyfive Downstairs, you won't have to worry about preparing the wedding party; instead, you'll be able to relax and enjoy your time with friends and family since they'll take care of everything for you, including premium-quality dining, premium-quality dining, and beautiful styling.
Address: 11-11A Wellington Street, St Kilda VIC 3182
Montsalvat
Built-in 1930 on 12 large acres with a unique combination of different unique architectural styles. Montsalvat is the ideal place to hold vintage Melbourne wedding receptions.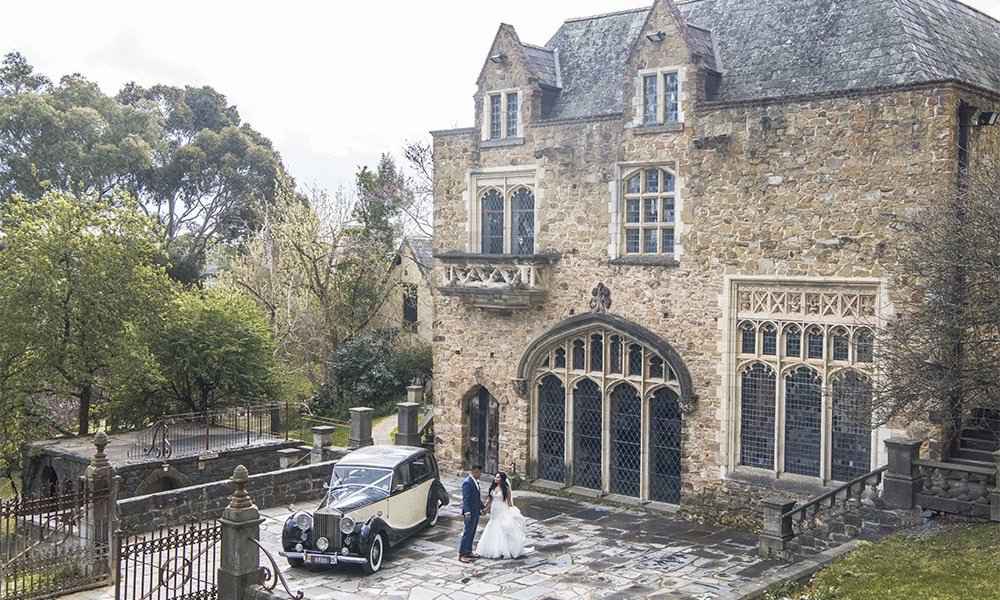 There are more than 4 different venues for weddings and 2 for night receptions in Montsalvat. My advice to you is to choose the Upper Gallery for your classic wedding because it brings a vintage theme and a romantic atmosphere to your wedding ceremony.
Address: 7 Hillcrest Ave, Eltham
Emu Bottom Homestead
Emu Bottom Homestead has the oldest history in Victoria, Est. 1836, so it is an extremely suitable location for you to organize a memorable classic wedding. They have an extremely extensive menu with a combination of traditional dishes with modern dishes. The school also has an event team ready to support couples to fully prepare for the wedding ceremony.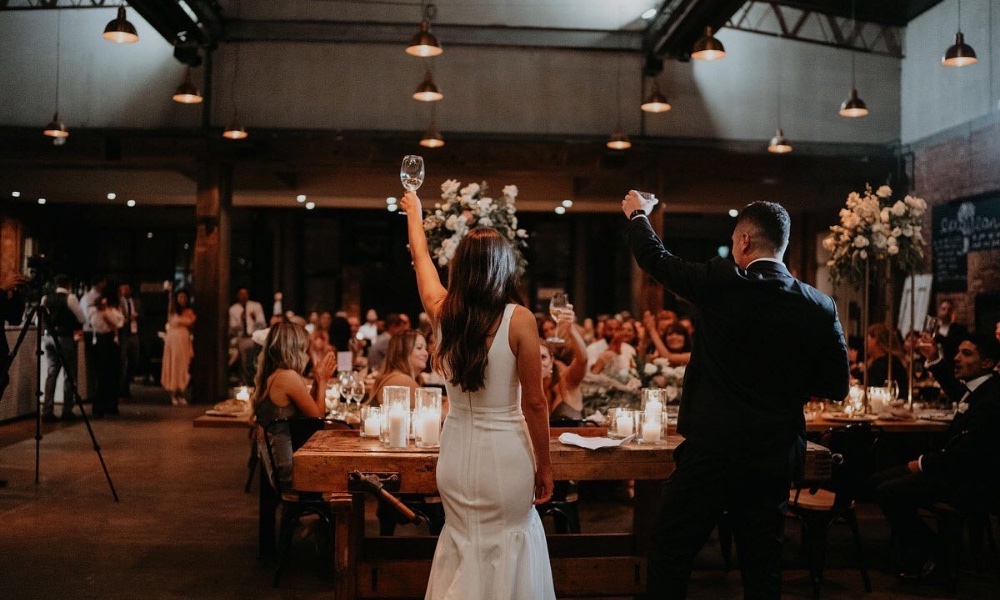 Here you can choose to have a standing or sitting party depending on your wishes and the minimum number of guests is 80 and the maximum is up to 180 guests or 250 guests depending on the form of organization.
Address: Homestead Way, Sunbury VIC 3429, Australia
What an impressive list of the best wedding receptions in Melbourne! If you want more creative ideas for your wedding, visit our Designa Studio website for more information. Or check out our other articles if you want to learn about gorgeous wedding venues in Melbourne of all types! Surely there is a lot of interesting information waiting for you!