Have trouble deciding on the perfect place in Sydney for your big day? Well, we're here to the rescue! With this article, we will weigh up a wedding venue so you can find a dreamy venue that meets your demands in terms of setting, cost, style, and other related issues.
Without any further ado, here are our top 10 wedding ceremony places in Sydney!
Top 10 Stunning Wedding Ceremony Places In Sydney!
St Thomas Anglican Church, North Sydney
When it comes to traditional, religious wedding ceremonies, a church with beautiful classical architecture and a convenient location near the centre is a great choice. St Thomas' Anglican Church, North Sydney almost perfectly meets the above criteria and is a brilliant choice for a classic-style wedding.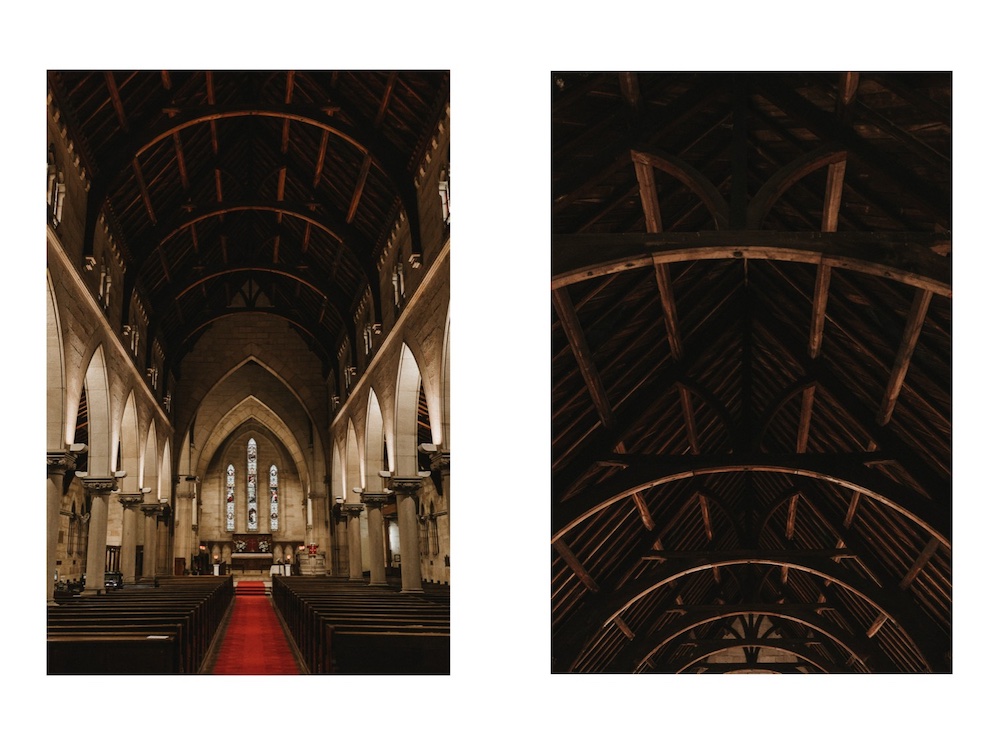 Located at the corner of Church and McLaren streets, close to the North Sydney central business district, the church is in an eye-catching location, convenient for transportation and has many Nearby wedding reception options. The church has beautiful historic architecture and an elegant sandstone colour, which is great for wedding photography.
Address: McLaren St &, Church St, North Sydney, 2600, NSW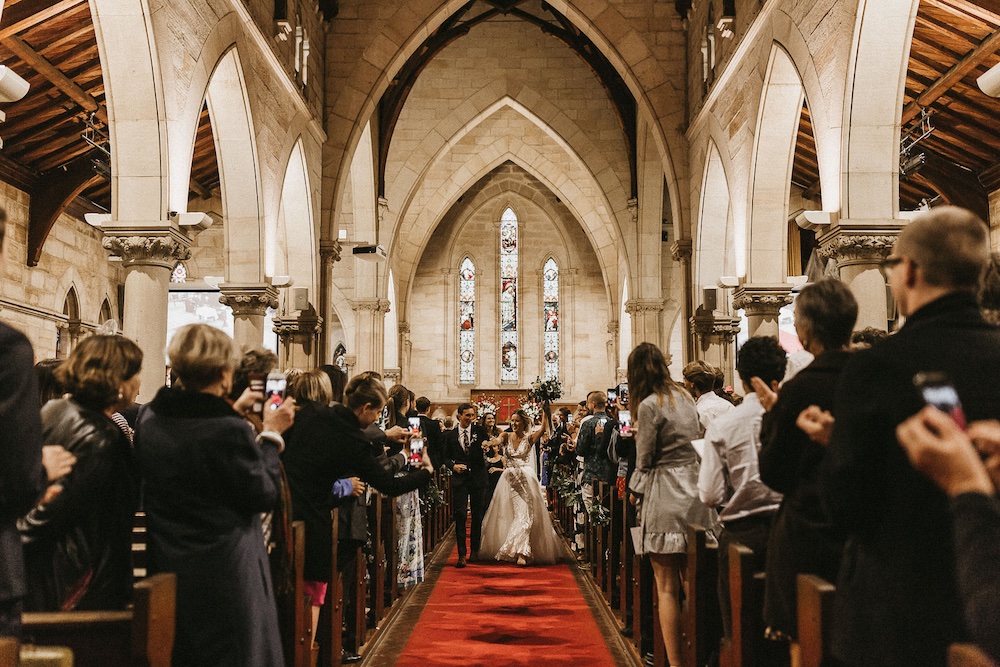 Beachside Dojo
For people wanting a non-traditional wedding, a beach wedding is the first choice. With a romantic space overlooking Sydney's famous Manly Beach, Beachside Dojo is the perfect place to hold your dream beach wedding.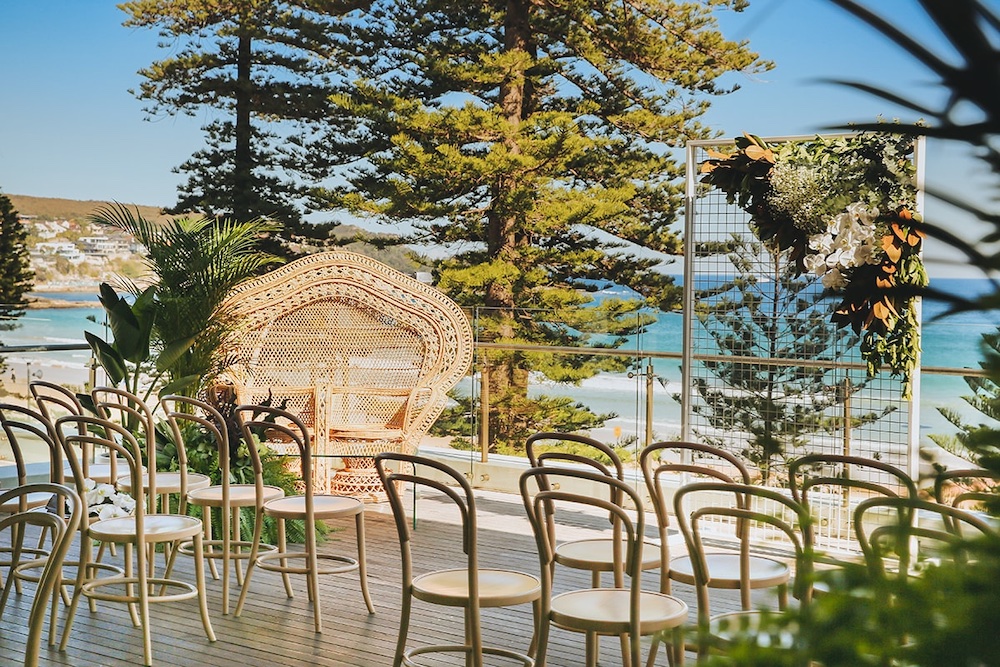 This place to hold wedding ceremonies in Sydney is also known for its beautiful Hamptons-style architecture combined with subtle strokes of Japanese influence. Every corner has been lovingly designed by award-winning architects. The exquisite space and sophisticated architecture at Beachside Dojo are ideal for an outdoor wedding.
Address: 55 North Steyne, Manly, NSW 2095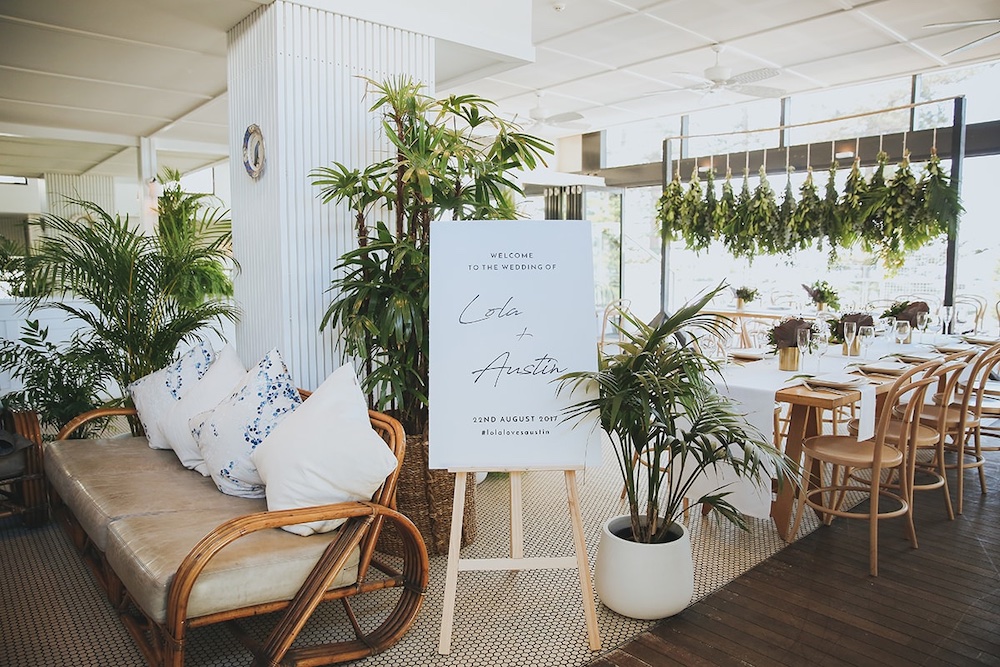 Chateau Elan Resort
Chateau Elan reigns as North Georgia's premier destination resort. Spanning 3,500 acres of rolling hills and wooded forests, Chateau Elan provides a picturesque luxury space with 2 ceremony locations and 4 options for wedding receptions.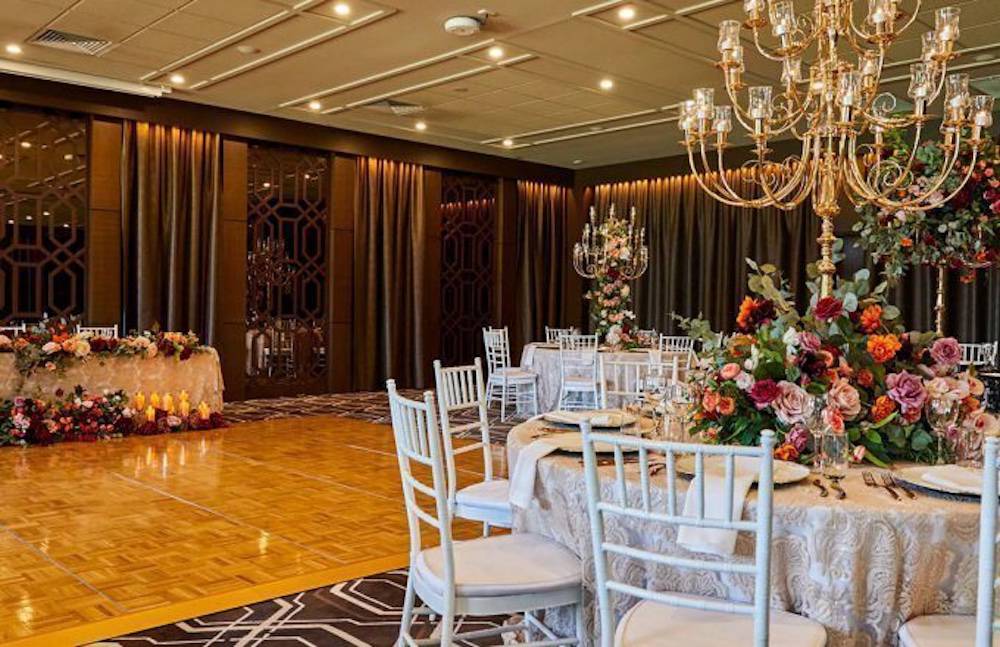 This place received a lot of positive feedback and reviews for its breathtaking and comfortable space, extensive services such as golf, spa, and friendly, helpful staff. If you have a spacious budget and are looking for a luxurious, classy, and comfortable Sydney wedding ceremony location, this is the first choice for you.
Address: Rothbury – Hunter Valley, NSW
The Cove Jervis Bay
Want to organize an outdoor wedding but still ensure privacy to create your own wonderland for your big day? We've got the perfect solution for you. The Cove in Jervis Bay is an exclusive-use wedding venue with its own private beach.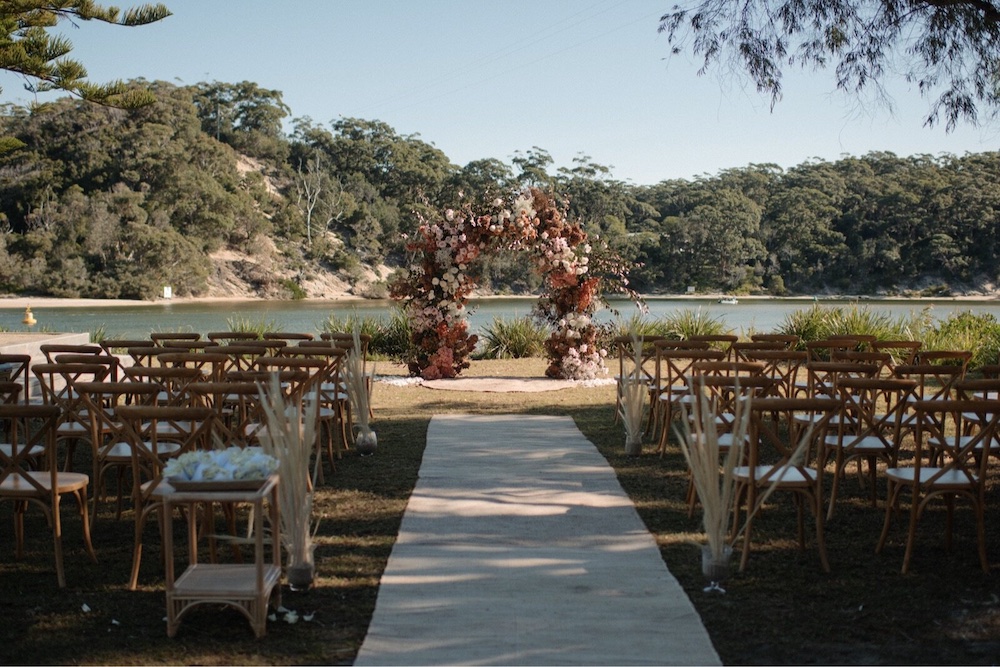 Imagine your walk down the aisle on the beach or in the private garden surrounded by the beautiful Australian bush with all your family and friends right there with you for the celebration. The Cove Jervis Bay promises to be the place to make your dream wedding come true.
Address: Ellmoos Road via Booderee National Park, Jervis Bay NSW 2540
Historic Eschol Park House
Eschol Park House is a heritage venue celebrating over 200 years of history. With intimate garden surrounds and three elegant reception rooms, Eschol Park House is one of the most beautiful wedding ceremony venues in Sydney.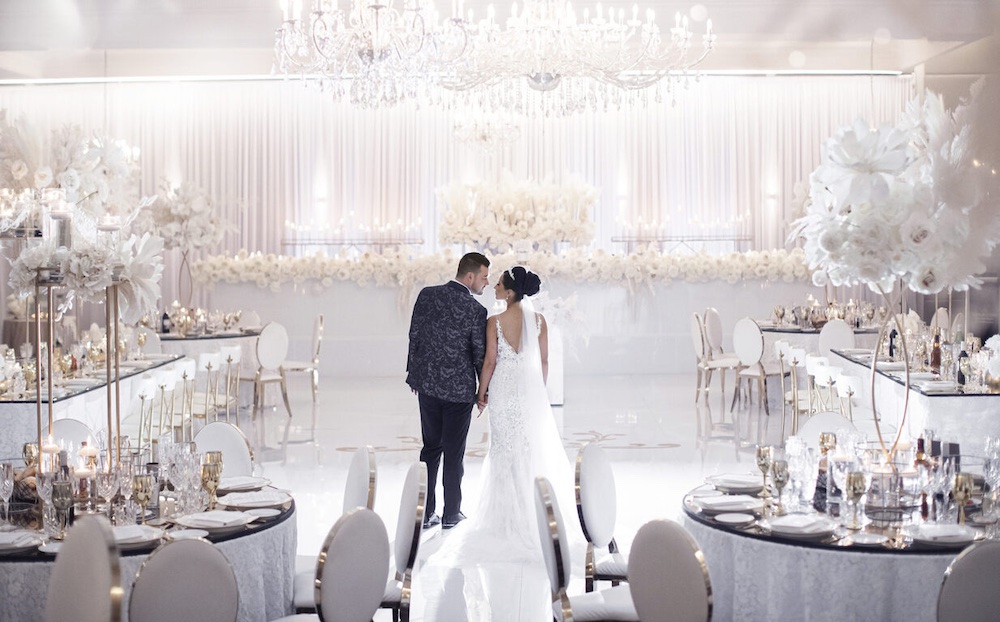 The 200-year-old restored Colonial home is set on beautifully landscaped grounds, originally located for good access from Sydney's major arterial roads & interstate network. If you have always dreamed of a classic and romantic garden wedding ceremony, this is the ideal place that you cannot miss.
Address: 14 Eschol Park Dve, Eschol Park, New South Wales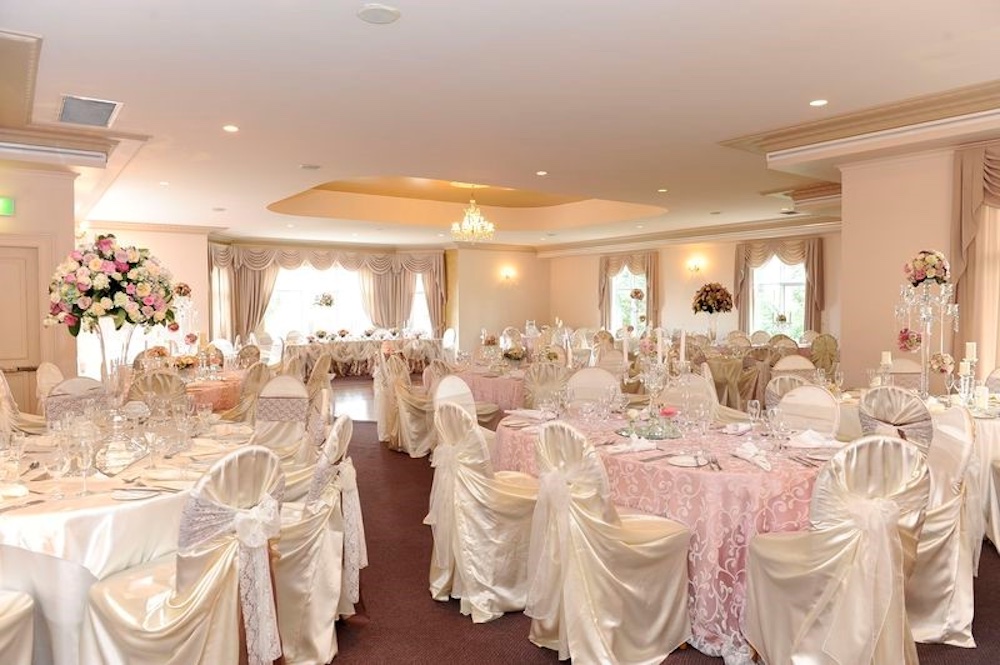 Royal Botanic Gardens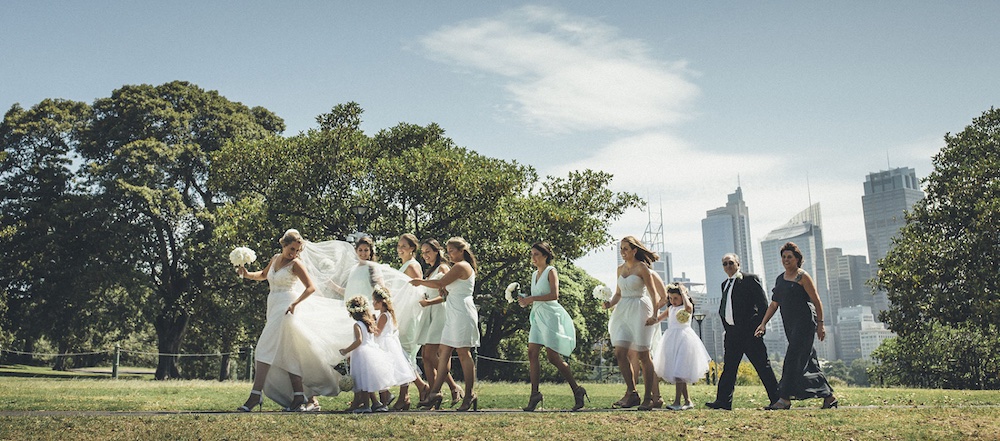 Not only has a long history, but Royal Botanic Gardens is also one of the most wonderful wedding ceremony places in Sydney. The gardens here have lush green lawns with warm sunlight that are ideal for you to hold a wedding ceremony.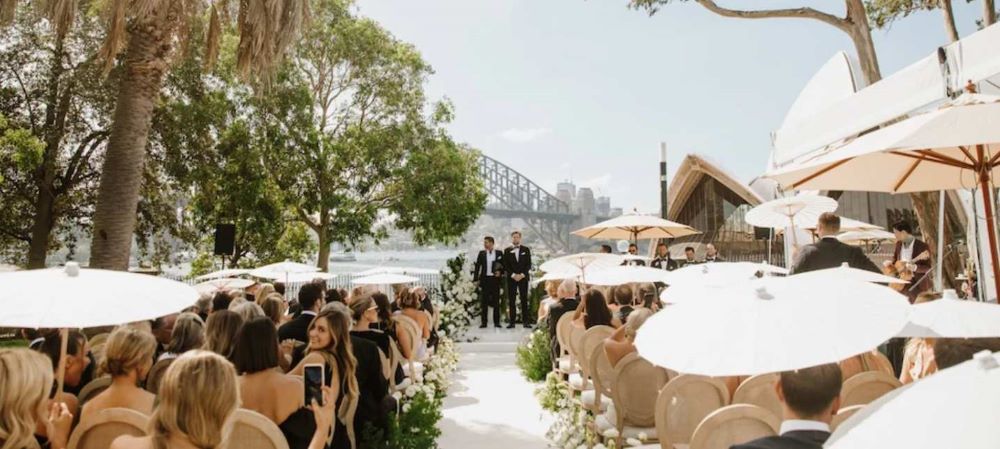 What's more, many couples also choose this location to hold their riding ceremony as it has amazing harbour views combined with historic buildings and beautifully manicured grounds.
Address: Mrs Macquaries Road, Sydney NSW 2000, Australia
Read more: Top 10 Most Expensive Wedding Venues In Sydney For A Dreamy Marriage ceremony
Japanese Garden, Auburn Botanic Gardens
Only about 15km from the centre of Sydney city, more than 9ha of The Auburn Botanic Gardens is covered with brilliant natural beauty. Your wedding ceremony will be held in any setting you love such as a fragrant garden and sunken rose garden, a native rainforest garden, Japanese garden.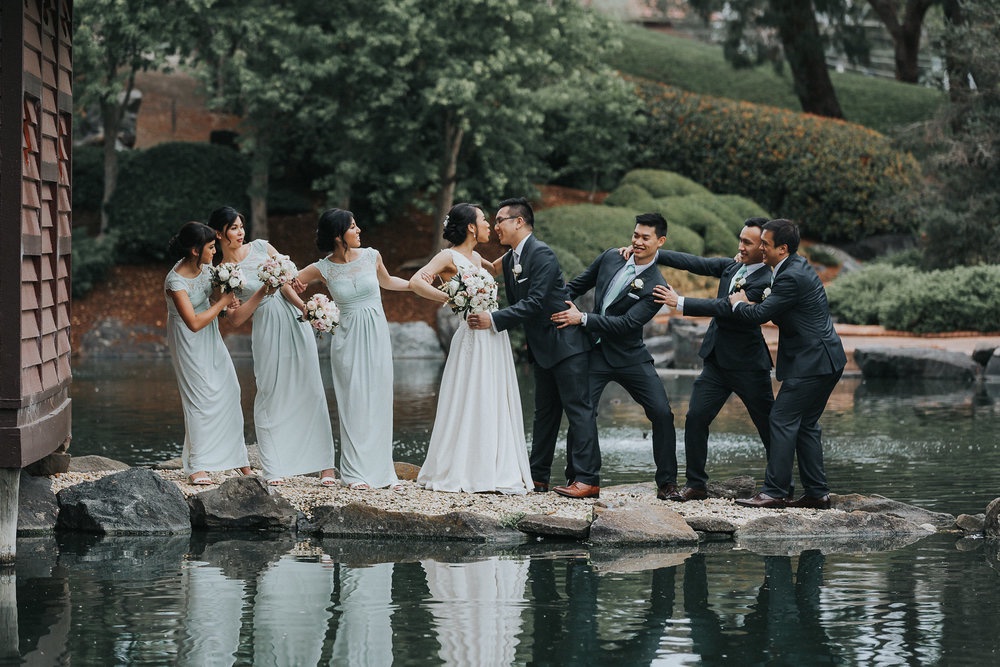 You should book at least 2 weeks early to be able to choose the most suitable wedding venue and prepare well for your happy day.
Address: Cnr. Chisolm and Chiswick Roads, Auburn, Auburn, 2144, NSW
Ryde Parramatta Golf Club
When you come to Ryde Parramatta Golf Club, you will have a memorable ceremony with beautiful and romantic backdrops. Ryde Parramatta Golf Club also provides you with many amenities for your ceremony such as a signing table and chairs, fresh flowers, a glamorously decorated arch, Rose petals along the aisle, etc.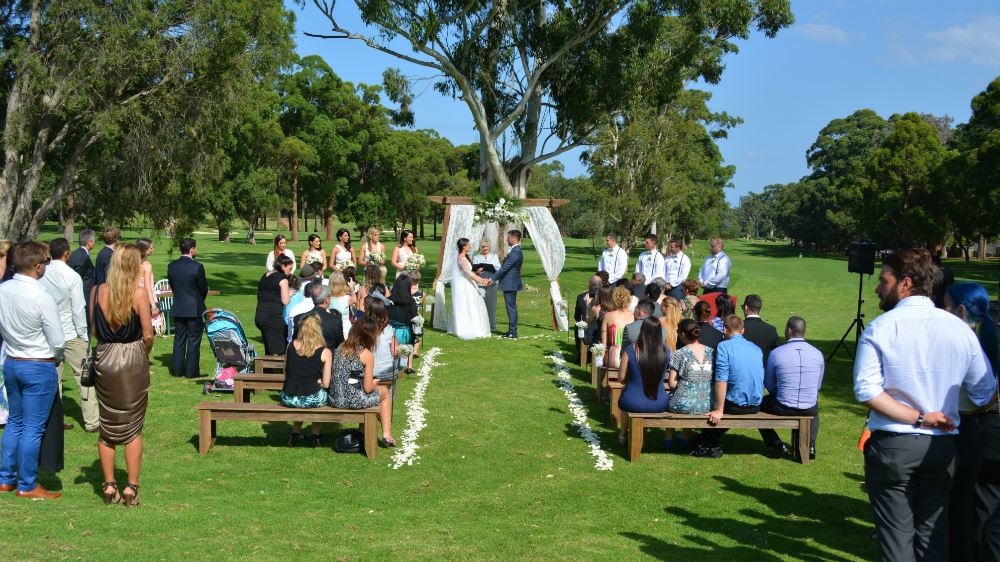 In addition, you are completely free to choose the style for your wedding ceremony, the professional staff of Ryde Parramatta Golf Club will help you make your dream wedding a reality.
Address:1156 Victoria Road, West Ryde, 2114
Waldara Farm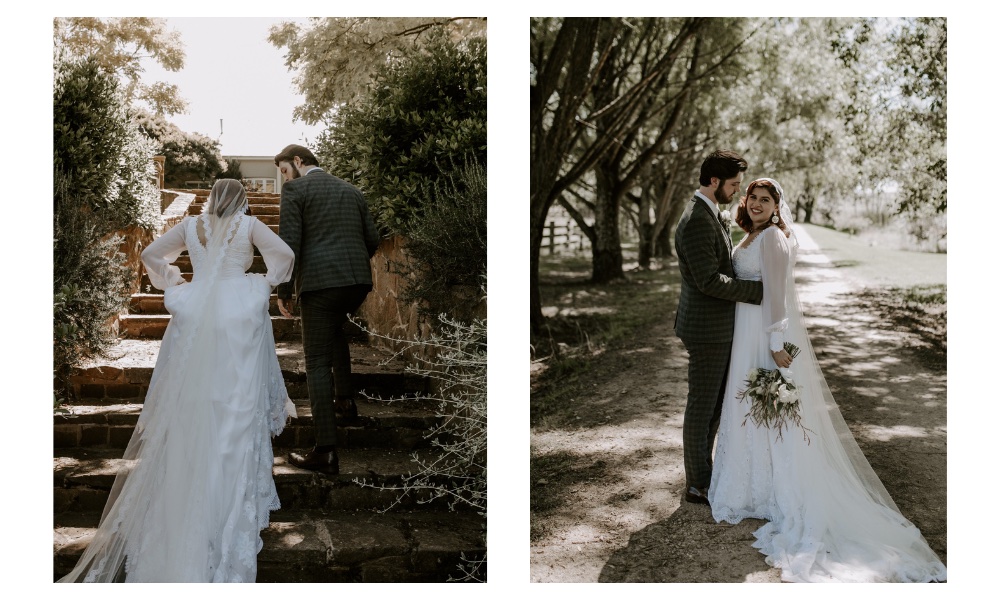 Waldara is a 300-hectare farm of unique beauty with a reception barn and two luxury homesteads. At this splendid farm, you can choose from many locations to decorate your weddings such as a purpose-built reception hall, two stunning luxury accommodation options, manicured gardens, an elegant gazebo for your ceremony, and the most amazing backdrop for photo opportunities.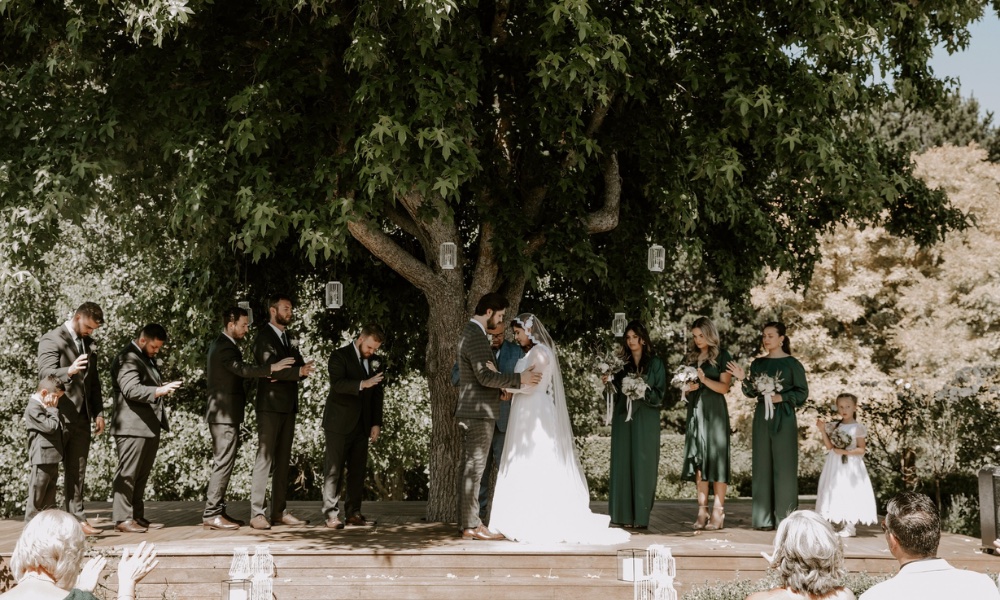 To make your big day beautiful and perfect, Waldara Farm always has staff who meticulously prepare every detail from decorative fresh flowers, tables and chairs, cozy lights to delicious dishes.
Address: 280 Burroughs Crossing, Edith NSW 2787, Australia
Captain Henry Waterhouse Reserve
Located right next to the waterfront with a special view of the iconic harbour and the Sydney Opera House, Captain Henry Waterhouse Reserve is a favourite choice for couples. Your friends and relatives will sit under the big trees to watch the moment you and your loved one exchange sacred vows.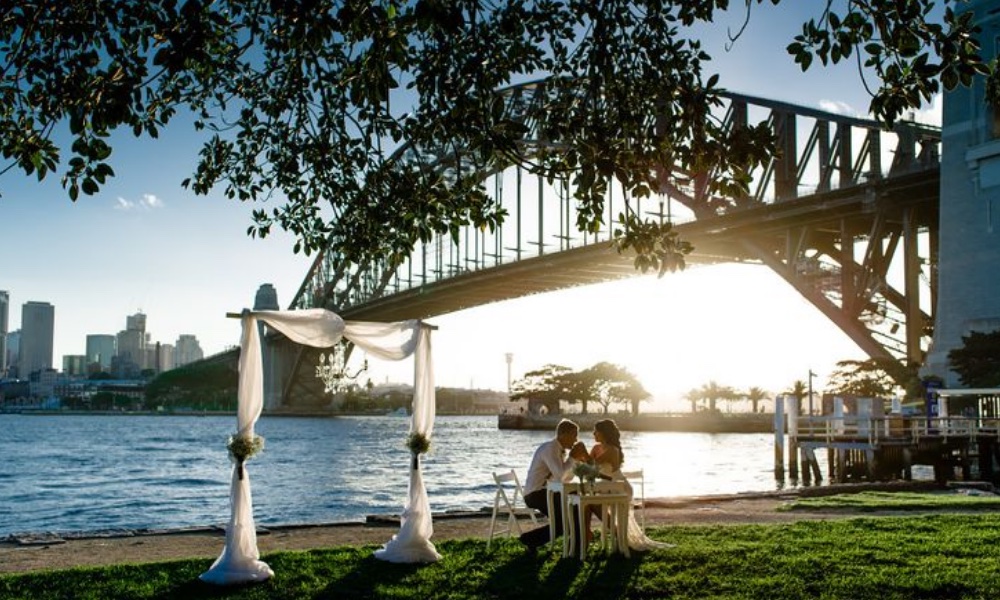 Especially, when holding a wedding ceremony at this amazing venue, you can travel by boat or water taxi so it's very easy to go to and back.
Address: Jeffrey St, Kirribilli, Kirribilli, 2061, NSW
Hopefully, these 10 wedding ceremony places in Sydney will give you a lot of motivation to be able to hold a splendid and romantic wedding ceremony as you've always dreamed of. If you want more creative ideas for your wedding, visit our Designa Studio website for more information. Or check out our other articles if you want to learn about gorgeous wedding venues in Melbourne of all types! Surely there is a lot of interesting information waiting for you!