To organize unique and trendy events, today's event managers must constantly update their expertise. On the other hand, understanding emerging technology or the latest trends in event planning will be difficult given today's diverse information sources. If you are looking for new ideas for an upcoming event, you should refer to the top event management blogs Designa recommended below.
Top Event Management Blogs You Should Follow
An excellent resource for experienced event planners can be found on Designa, an Australian events blog. You can find useful tips and advice on event planning. Furthermore, Designa includes articles about actual events, as well as many wedding inspirations and ideas.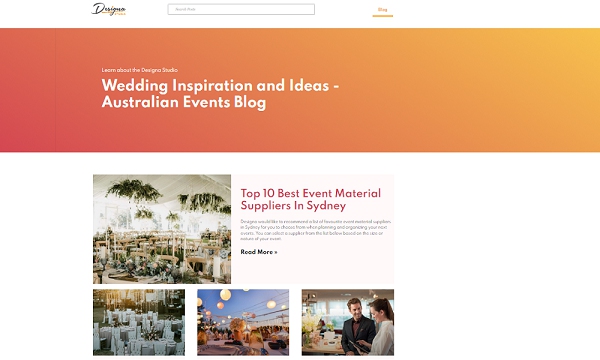 Endless Events
Endless Events is a large-client event production company that has successfully organized large-scale events such as The Color Run and X-Games. Endless Events' blog also has a wealth of information about their event planning experience and methods. Every week, they also add a number of exciting video podcasts called #EventIcons, which feature stories from leading event industry experts.
BizBash
BizBash can be viewed as an online resource that contains a wealth of useful resources for event planners. This website is a collection of current events news, ideas and trends. Furthermore, BizBash has a lot of large-scale international event information. Their venue finder and supplier directory will provide you with recommendations for the best supplier to meet the needs of any event.
Blog Eventtia
Eventtia is widely recognized as the leading event software development company in the education industry. Their blog consistently ranks among the top event management blogs reviewed by many event planners. If you are looking for interesting ideas or a reputable supplier for an upcoming event, Eventtia has the information you need.
TechsyTalk
TechsyTalk is a blog with interesting and entertaining articles about event technologies and technology implementations. In addition to valuable event knowledge, they also use podcasts to broadcast more expert talks with experts. The outstanding benefit of TechsyTalk is the ability to connect with global event organizers to support your event.
OFD Consulting
Referring to the top event management blogs, it is impossible to overlook OFD Consulting, one of the leading marketing and public relations companies in the wedding industry. Their posts not only make use of the most recent event knowledge but also provide useful information about advertising and social networks.
Event Tech Brief
Event Tech Brief provides event technology reviews in the form of email message boards to assist professionals in making informed decisions about which technologies to use at your event. In addition to providing informational resources, Event Tech Brief also gives you better tools for event management.
Event Industry News
Event Industry News (EIN) is an online magazine dedicated to informing event organizers about current events news and trends. The news is quite diverse, including information about regional conferences, major festivals and international exhibitions. Overall, EIN is appropriate for event organizers, event managers and large businesses.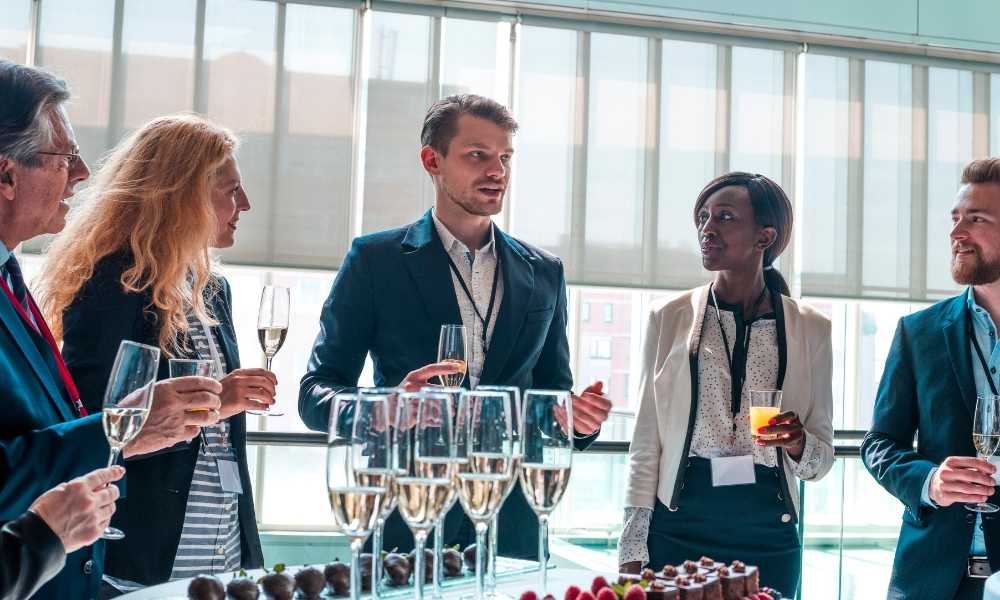 Social Tables
Social Tables articles explore all aspects of event planning, from guest experiences to marketing. You can also find expert event posts shared by leading industry experts, as well as a free set of tools to aid in your planning process.
Velvet Chainsaw
Velvet Chainsaw features quality event articles written by experienced professionals. Practical perspectives and useful advice will help you develop a multidimensional view of the event field. Furthermore, the articles posted on Velvet Chainsaw are highly rated in terms of expertise.
Event Marketer Magazine
This is a responsive blog for event organizers that contains information about mobile marketing, street events, exhibitions, corporate event campaigns, press events and business-to-business events. Certainly, the blog posts on Event Marketer Magazine will provide you with more interesting ideas for your upcoming event.
Conferences That Work
Conferences That Work specializes in exploiting conference design articles as well as sharing unique ideas to assist event planners. The articles on Conferences That Work are extremely valuable and provide you with a lot of useful factual knowledge.
Connect Association
Connect Association is a digital media platform, print press and live events for exchanging and sharing event and conference planning information. This blog provides you with quality event articles that have won editorial excellence awards on a regular basis.
Cvent Blog
Cvent is a market leader in global travel, events, and meeting technology. It has all of the event industry's tips, trends and methods. In addition, you can also find software solutions for event venue selection, online registration, email marketing and surveys required for the event.
The Meeting Pool
The Meeting Pool greatly helps event planners keep up to date on event technology strategies, vendors and live event services. Furthermore, The Meeting Pool offers services to organize virtual conferences or support customer events with a team of experts, including marketers, creators and technology experts.
EventUp
Among the top-quality event management blogs today, EventUp has articles related to professional event organizations, from the venues to how to give guests a great experience. Most importantly, you can learn more about EventUp's diverse portfolio of restaurants, hotels and one-of-a-kind event venues.
Smart Meetings
Smart Meetings is a blog that provides event trends, event planning advice and highlights of the most popular event technology. It also includes tools to assist you in quickly locating speakers and the ideal venue for your next event.
EventMB
EventMB, a well-known event management blog, regularly publishes new articles on applied technology trends in events. The most significant advantage of EventMB is that it contains all the information you need to plan the perfect event.
Plannerwire
The content on Pannerwire is created by the same teams that create the event's technology strategy. It also has excellent articles on guides and tips for planning and marketing your event.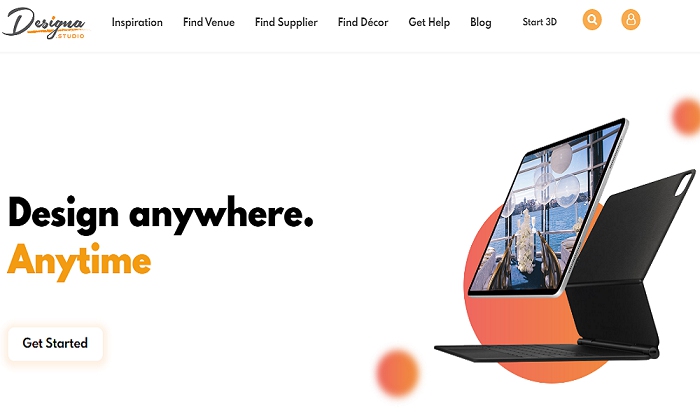 Conclusion
If you're looking for ways to innovate and create more for your event, the list of top event management blogs above will not disappoint. They have informative articles on various aspects of the event industry that will help you freshen up your next event. Don't forget to check out our Blog Designa for more interesting articles on event planning.