A wedding is an important holiday in every person's life marking a new stage in the couple's relationship. To make their mark and save memorable moments on this day, couples are always looking for wedding spaces that match their wedding concept and purpose. To meet the diverse needs of customers, there are more and more wedding spaces with unique themes and decorations. This article will introduce the Top 10 amazing rooftop wedding venue in Melbourne with amazing and impressive concepts to help you have the best wedding experience.
1. Arcadia Hotel
You can choose your wedding venue at one of the oldest hotels in Melbourne – the Arcadia Hotel. This hotel is located at the intersection of Punt Rd and Toorak, south of the Yarra River.
The best space and most chosen by customers is the rooftop with high-class heating and an airy atmosphere. The view from above is very impressive with many beautiful gardens, churches, and small paths full of flowers and leaves to help guests take memorable photos on the big day.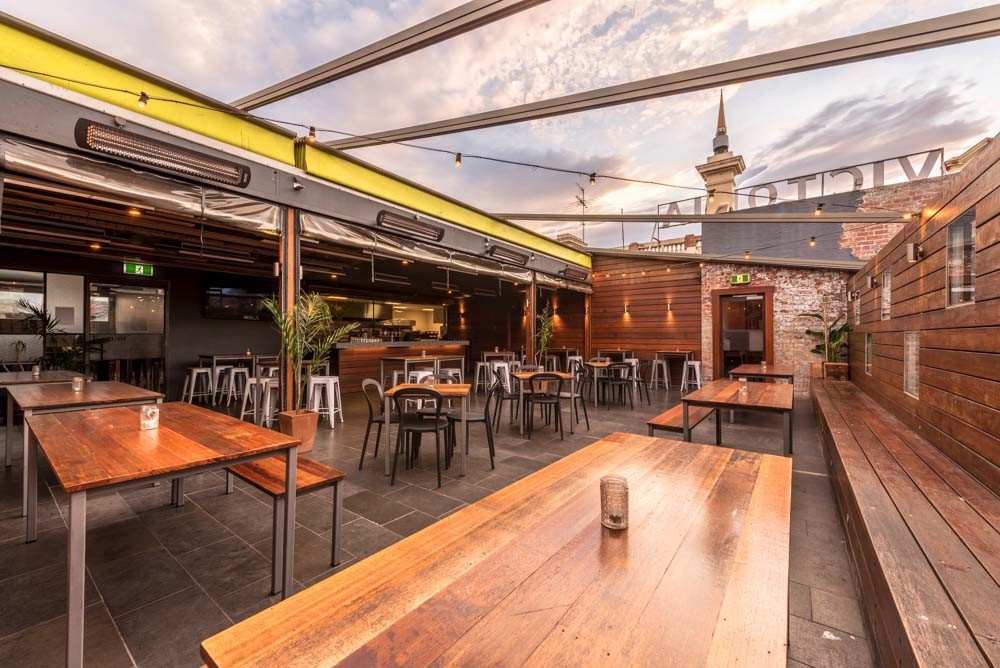 The reception space can be up to 100 Seated Guests, enough for you to hold a cozy wedding ceremony with family and friends.
The price is also very affordable, around $4,000 for Saturday and $3,000 for Friday. It may fluctuate between weekdays or weekdays with weekends and holidays.
2. Richmond Rowing Club
Richmond Rowing Club Boathouse is an great ideal for Rooftop Wedding Venue in Melbourne, located on the south bank of the Yarra River in Melbourne. The Boathouse has a beautiful river view, with city scenes glowing at night. It has a full range of indoor and outdoor entertainment areas, fully meeting the wedding needs of couples.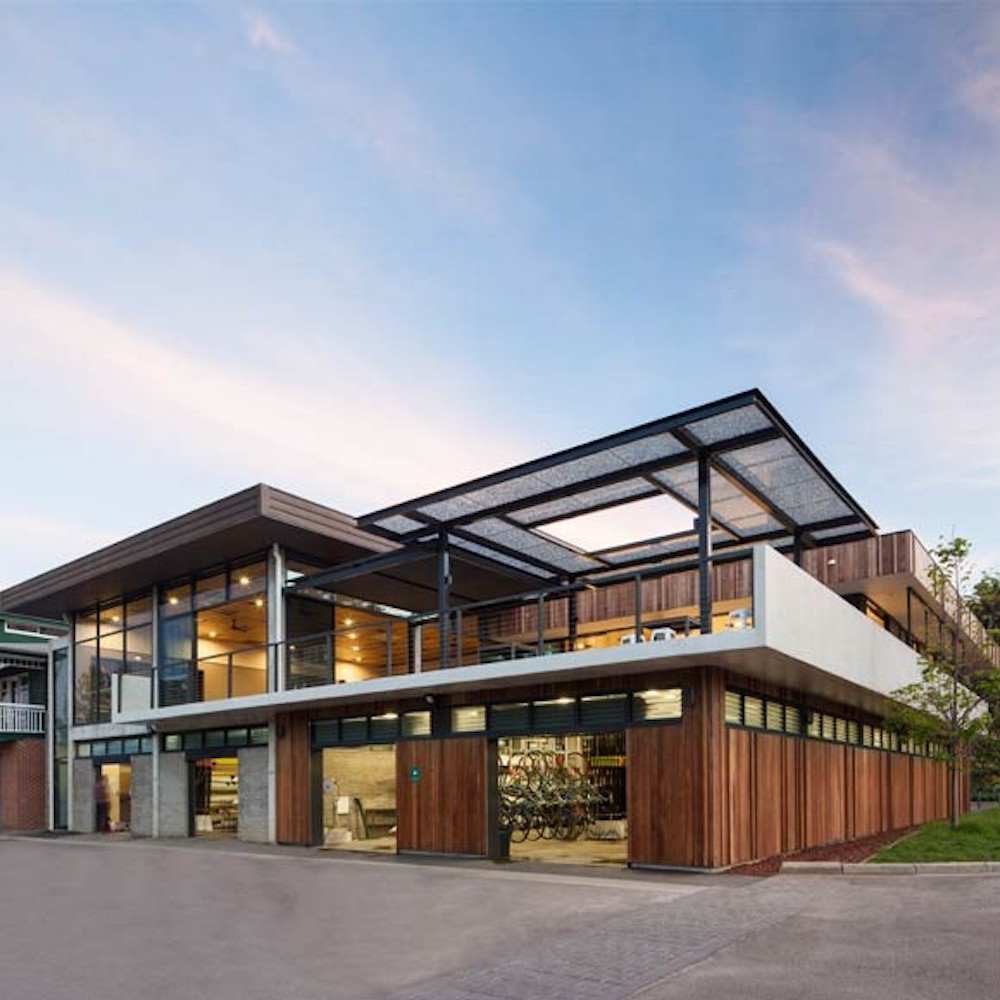 Richmond Rowing Club Boathouse is the perfect venue for a large-scale wedding for anywhere from 100 to 180 people to dine while enjoying the fresh air and beautiful riverside views.
3. Casa De Playa
An outstanding wedding space not to be missed in Melbourne is Casa De Playa. It is located at 39 Main St, Mornington VIC 3931, the centre of the Mornington Peninsula. Casa De Playa can organize weddings for up to 300 people.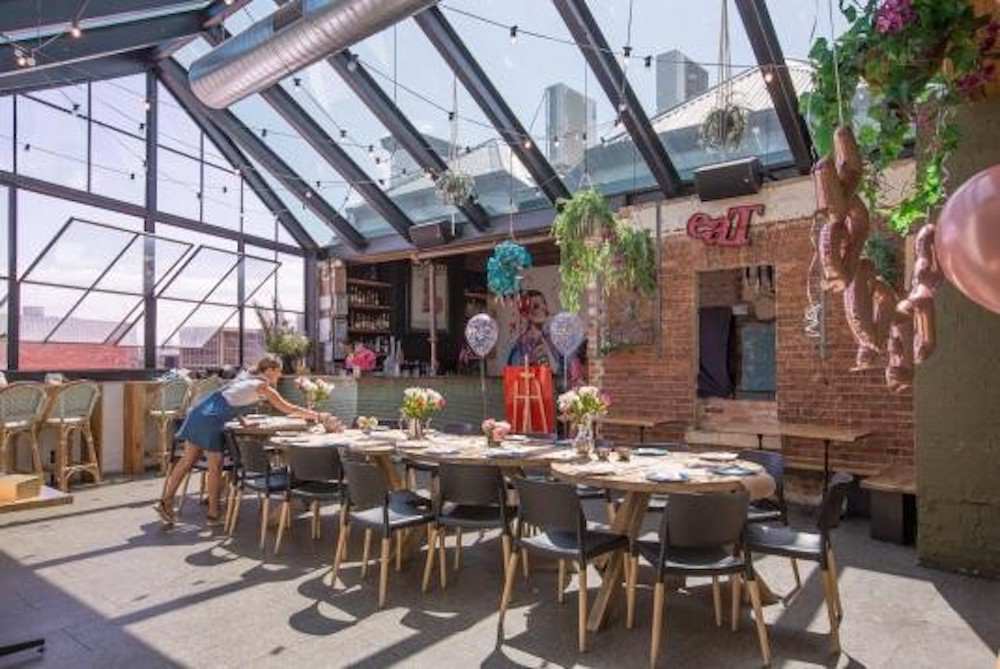 This wedding space is very impressive and unique with Spanish, Mediterranean style interior decoration. The menu is prepared by the top chefs such as a BBQ grill, romantic dinner offers a particularly unforgettable experience. The cost of holding a wedding at Casa De Playa per capita ranges from $100 – $120.
4. Bobby McGee's
Bobby McGee's is a prominent Melbourne venue, adept at hosting all types of events and celebrating important holidays. This restaurant is located at 186 St Exhibition, Melbourne VIC 3000. Customers can easily move here because it is located in the heart of the city.
The venue has a capacity of 550 people, with a variety of service and play areas such as Beach, Bar, Roxy, and Mobil, and is catered for by different themes. The activities of this venue can last until 3 a.m., with categories that cater to the needs of the most discerning customers.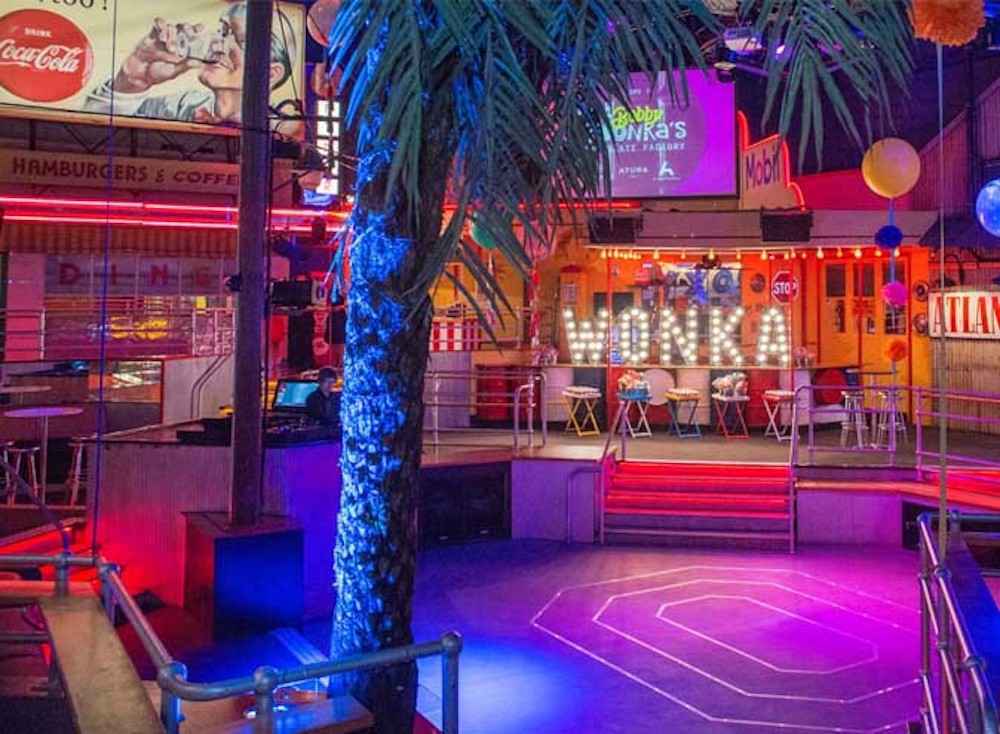 Bobby McGee's campus is spacious with parking located under the Rydges Melbourne hotel, which is very convenient for guests to park their vehicles.
5. ALTO Event Space
To choose a wedding space that is both luxurious and cozy in Melbourne, ALTO Event Space is one of the top venues. It is located on the Top Floor, of Melbourne GPO Building Cnr Elizabeth + Little Bourke Streets, VIC 3000, Australia.
With a luxurious event space, decorated with many high-ceiling decorations, a shiny bar, and a large outdoor terrace, you can completely design indoor and outdoor wedding spaces. ALTO Event Space can accommodate up to 400 guests for buffets and about 150 guests for on-site dining events.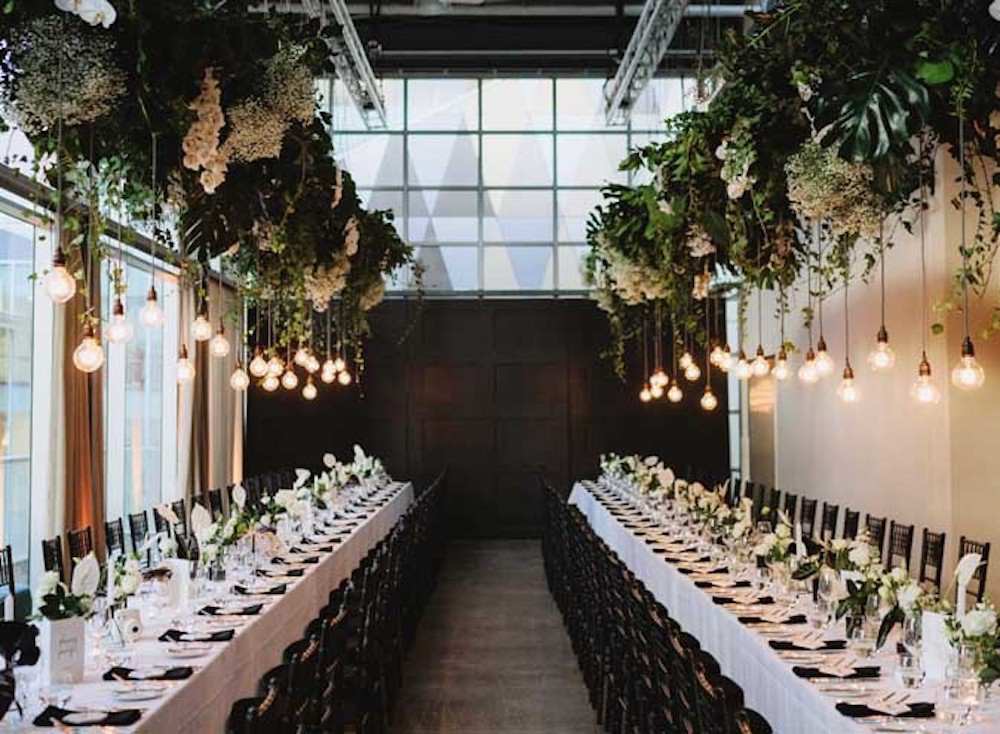 With dedicated service and outstanding service quality, ALTO Event Space is the perfect choice for any couple to record their important wedding ceremony.
Price: The price for holding a wedding ceremony from May – to September is about $ 170.5/person. Saturday Seated Weddings for $181.5/person.
6. Tonic House Rooftop
If you want to hold a wedding in a space with a blend of modern elements and a bit of ancient style, the Tonic House Rooftop is an excellent choice.
Tonic House is a space located on the rooftop of 389 Flinders Lane, Melbourne.
Customers will be immersed in the feeling of reaching out to the sky and seeing the lovely street corners below.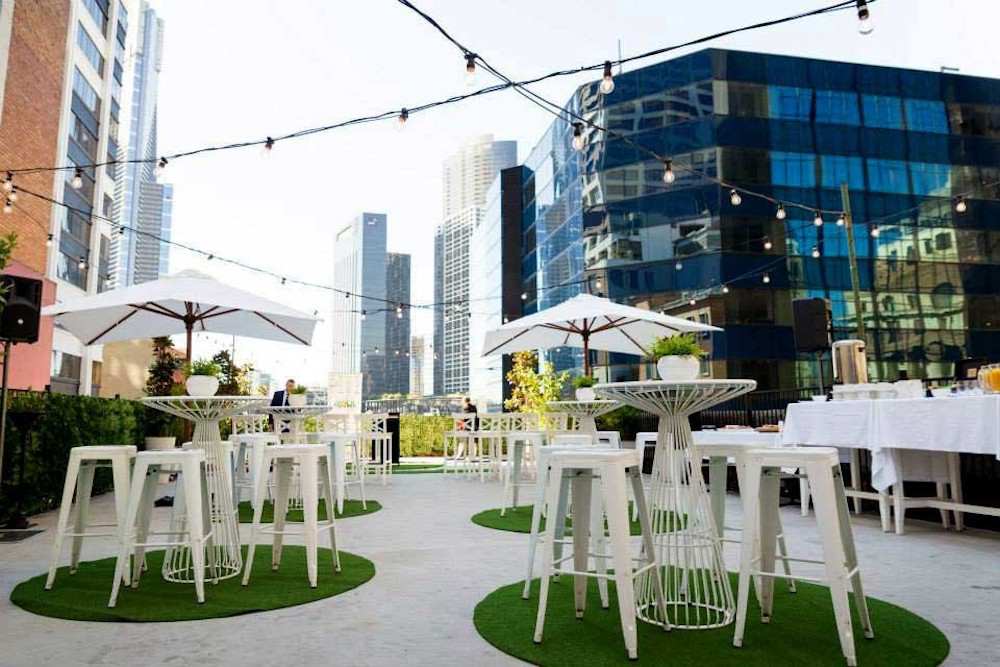 Tonic House is designed with a blend of antique monochromatic marble and modern structural details. Outdoor wedding space with a capacity of up to 200 guests, combined with the city view from above creates a very interesting and unique experience.
7. Harbour Room
A romantic wedding space with a breathtaking sea view will captivate and satisfy any couple who chooses to hold a wedding. To have these exciting and wonderful experiences, you can choose Harbor Room. It is located at 2 Pier Rd, St Kilda VIC 3182, Melbourne, a convenient place to travel using transport.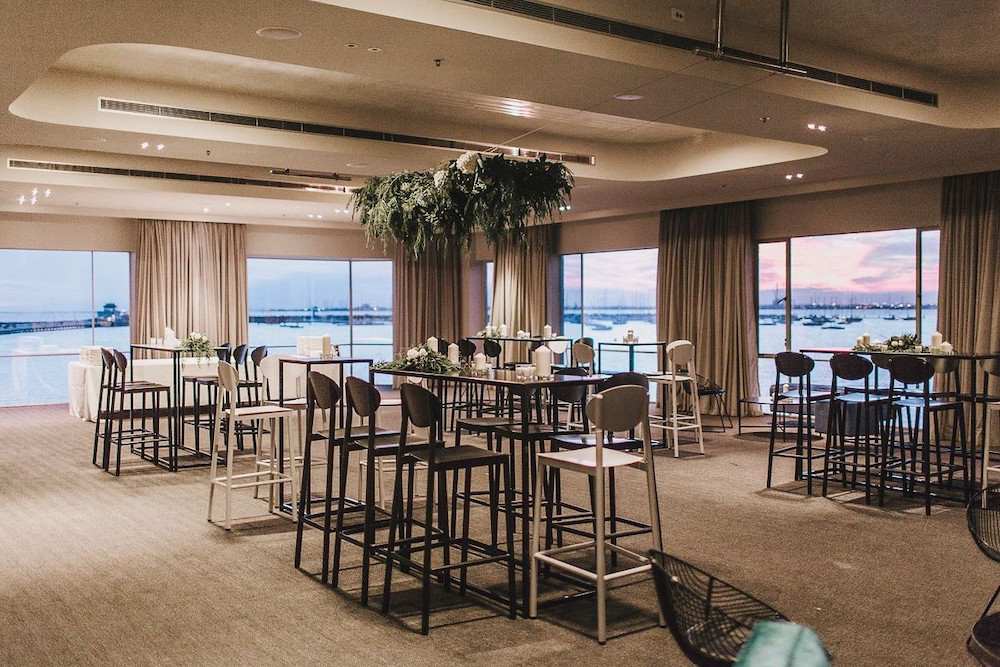 Couples will experience a romantic wedding ceremony with a beautiful setting on the beach and a lovely small garden. The Royal Yacht Team's rooftop wedding space features a blend of the skyline's day-changing natural colours.
The yacht's rooftop space can accommodate about 120 people at a time.
Rates are very affordable, around $150 per person on Saturday and around $140 on Friday & Sunday.
8. Crown Melbourne
If you want to experience the wedding atmosphere at a luxury hotel in Melbourne, then Crown Melbourne is an ideal choice.
This hotel is located at 8 Whiteman St, South Bank of the Yarra River, VIC 3006.
With a blend of luxury and passion, creativity, and sophistication, this place is truly an intimate wedding space and keeps unforgettable moments for couples.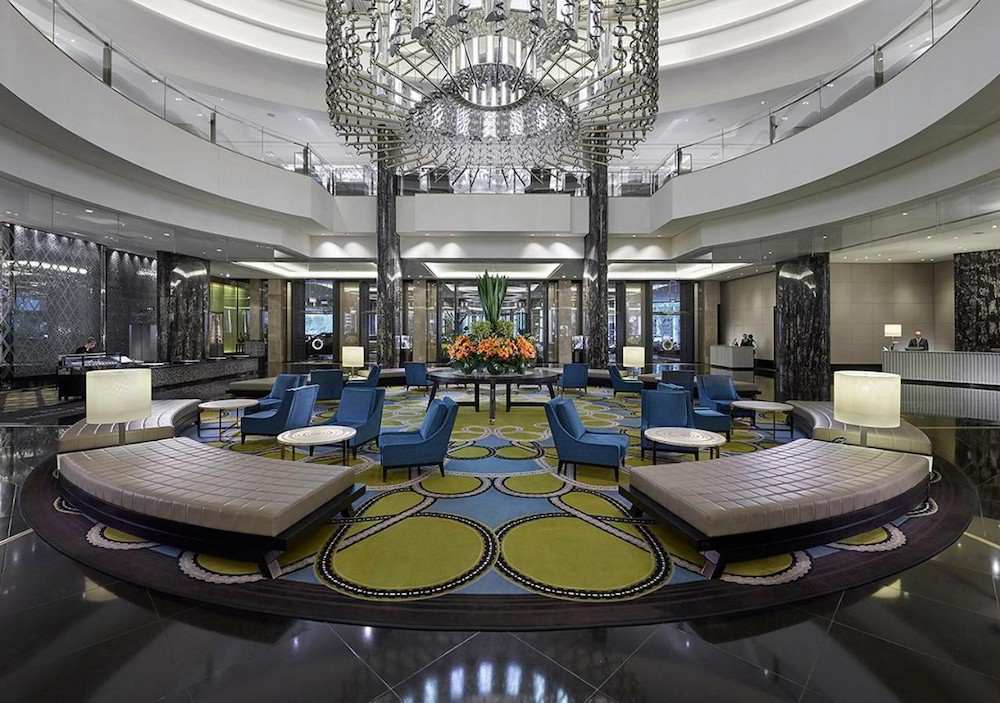 You and your guests will spend a truly enjoyable and unforgettable day with a unique wedding space on the Crown Aviary on the hotel's rooftop. The wedding space can accommodate up to 300 guests with luxurious tables and chairs, full service, and perfect food and drink options.
Price: $40,000 on Friday and Saturday (about $50,000 in November and December) and $25,000 Sundays per week. Weekday prices will be lower.
9. QT Melbourne Weddings
QT Melbourne Weddings is a luxurious, romantic wedding space with a view from above to serve couples celebrating a big wedding. It is located at 133 Russell St, Melbourne VIC 3000, Australia.
QT Melbourne Weddings can serve up to 180 guests at the same time with a full range of luxurious and thoughtful services.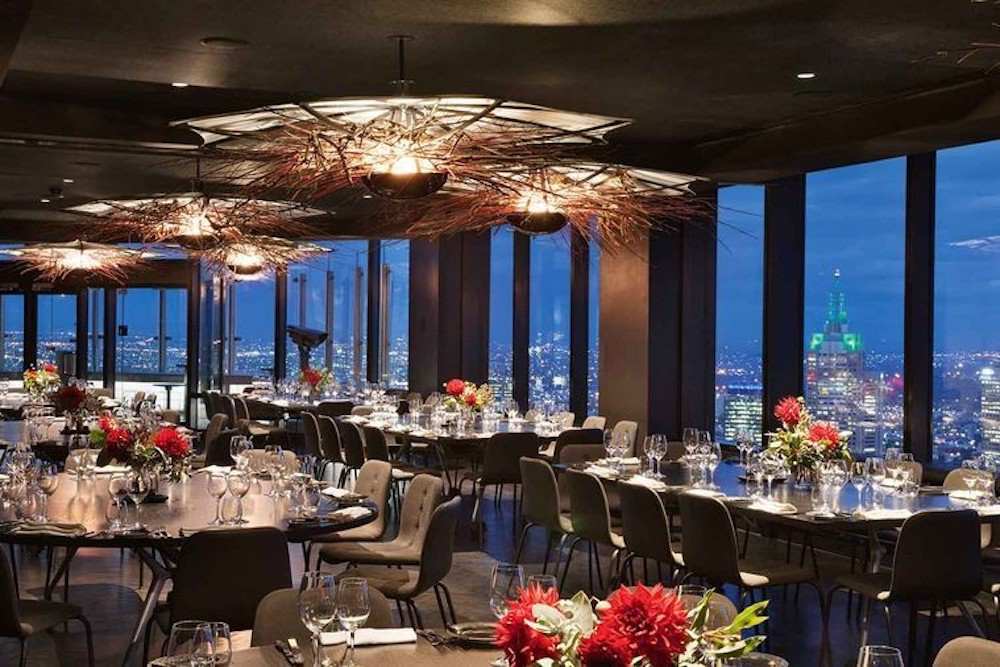 The wedding space is decorated with unique and creative designs. The objects seem to be mixed with zest and charm such as tables with roses, candles, and well-furnished tables and chairs. Couples will be saved the most memorable moments in life with impressive backgrounds and decorations.
10. Luminaire South Melbourne
One of the most popular rooftop wedding venue in Melbourne that you should check out is Luminaire.
This is an iconic venue, located at Cnr of Browns Lane & York Street, South Melbourne VIC 3205 managed by Big Group. It is famous for its spacious, overwhelming deck, and stunning panoramic views of Port Phillip Bay and the CBD skyline.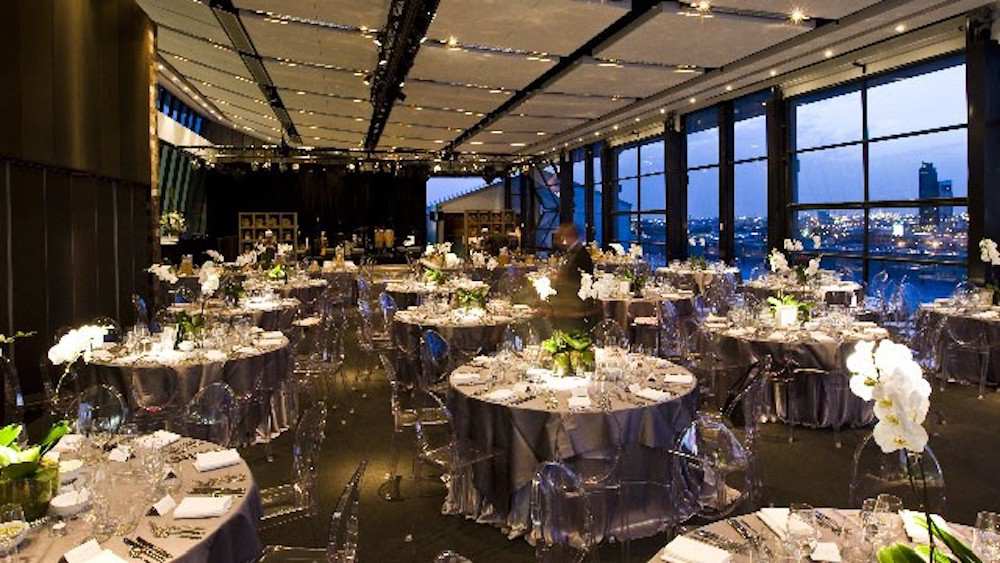 Wedding and party spaces with impressive dining menus in the evening are adorned with dazzling crystal lights and towering rows of houses and windows. Luminaire, adorned with sumptuous furnishings, shimmering gold, and a trendy dance floor, is a classy and impressive terrace to host your wedding in Melbourne.
This place can accommodate up to 250 guests, comfortable for you to design the reception space.
At a cost of about 1,500 USD/person, Luminaire deserves to be the most luxurious stage for your wedding.
Some Tips to Make Your Rooftop Wedding Venue in Melbourne Go Smoothly!
For the wedding to take place in the most joyful, cozy, and complete atmosphere, couples should refer to a few small tips below.
Bad weather conditions can be a hindrance in your wedding preparations and celebrations but don't worry, you'll have the perfect wedding space with the right roofs and rain screens be thorough.
You can also control the wind to set up a luxurious and grand wedding space on windy days by adding a few curtains in case it's windy.
You should also carefully check the lighting system to make sure that your wedding space is full of light to fully serve everyone.
Hopefully, this list of top 10 amazing rooftop wedding venue in Melbourne gives you useful information to find the right rooftop wedding space. For further information, heck out more articles on our Blog Designa Studio & Designa Studio to plan the perfect wedding of your dreams.