These days, small weddings are prevailing in the whole world in general and in Melbourne in specific. A small-scale wedding in an intimate party atmosphere is suggestive of a family reunion. If you are spoilt for choice, don't hesitate over visiting our Top 10 best small wedding venues in Melbourne!
Proper Plan for The Best Small Wedding venues in Melbourne!
The wedding day is especially important to brides and bridegrooms, whether it is simple or complicated. Hence, drawing a wedding plan is indispensable before a couple is going to get hitched.
Firstly, make a guest list including your important people, relatives, buddies, or elite groups. Once you know the number of guests, you will ponder on which wedding reception would be suitable.
Secondly, write essential things down for your wedding party. Some must-have items in your checklist such as food & drink, a copy of the readings, make-up, and flowers.
Thirdly, make sure that you mull over to opt your wedding style. It can be a traditional wedding or a mixed one. What is more important, it balances your budget and meets your needs.
10 Best Small Wedding Venues In Melbourne!
1. The Wool Mill
When it comes to wedding receptions in Melbourne, most couples think of The Wool Mill 161. The place is well-known for intimate weddings that are subtly integrated from styles in view.
Inside the place is a cozy space with the presence of flowers, potted plants, and colourful lights. The white curtains create a feeling of refreshment and purity. Vases of flowers put uniquely make the space more elegant and grand.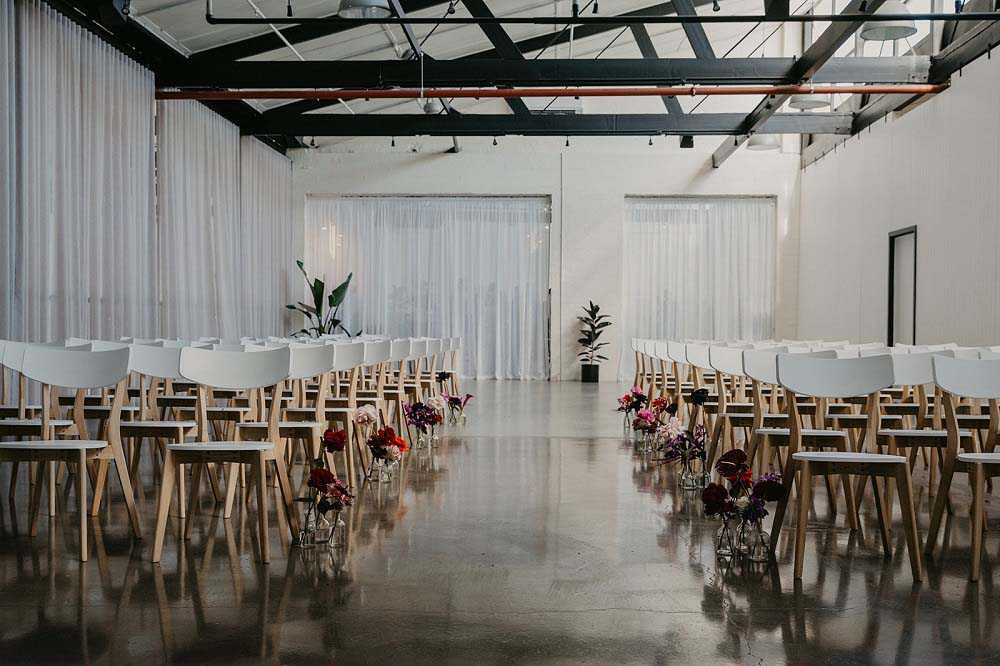 Some popular wedding photography locations are a stone's throw from here such as Alland Park, Northcote Public Golf Course, and Abrahams Reserve.
Address: 161 Donald Street, Brunswick East, Victoria, 3057
Capacity: Up to 180 dinners & dance, 200 standing, 200 dining
2. Cargo Hall
Cargo Hall offers you an elegant wedding in a unique combination of items. Only if you go inside the place, do you feel what the fine art is. Fairy lights shining on petals put an impression on you. What is more attractive, you can take a view of the Yarra River from the arbour.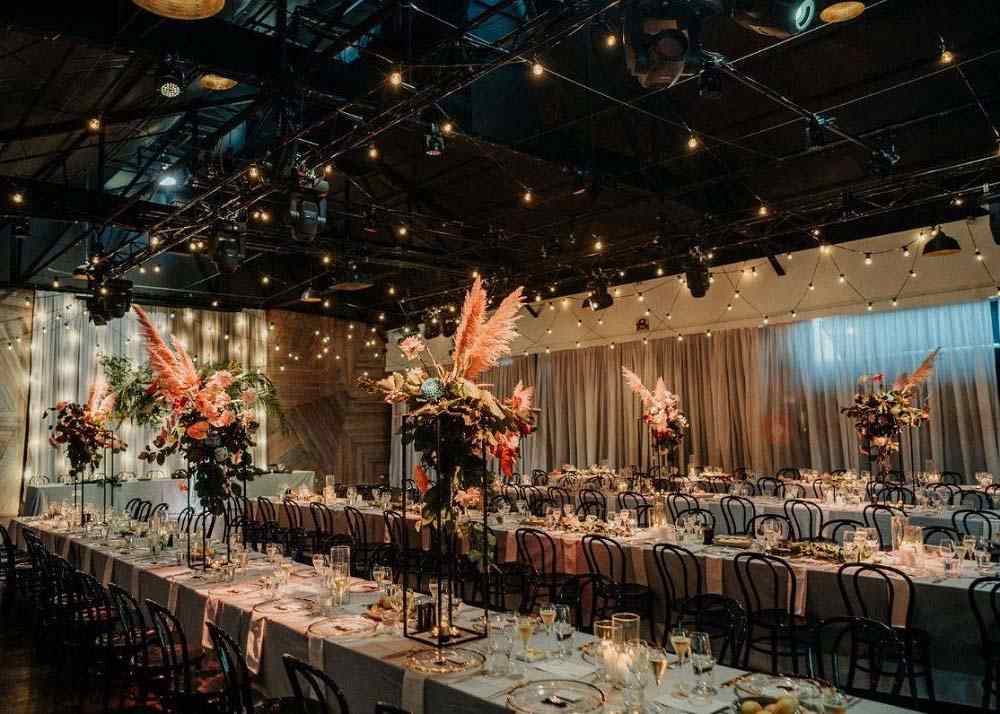 Address: 39, South Wharf Promenade, South Wharf, Victoria, 3006
Capacity: Up to 180 dining & dance, 180 sitting, 300 standing
3. Jardin Tan
Once you come to the venue, it would be etched on your mind because a cacti garden makes your wedding party and photo album different from the others. This Royal Botanic Garden will leave you and your guests free and easy to enjoy glasses of red wine. Besides, gourmet feasts will be served with wine and a cocktail in a mixture of music and dance.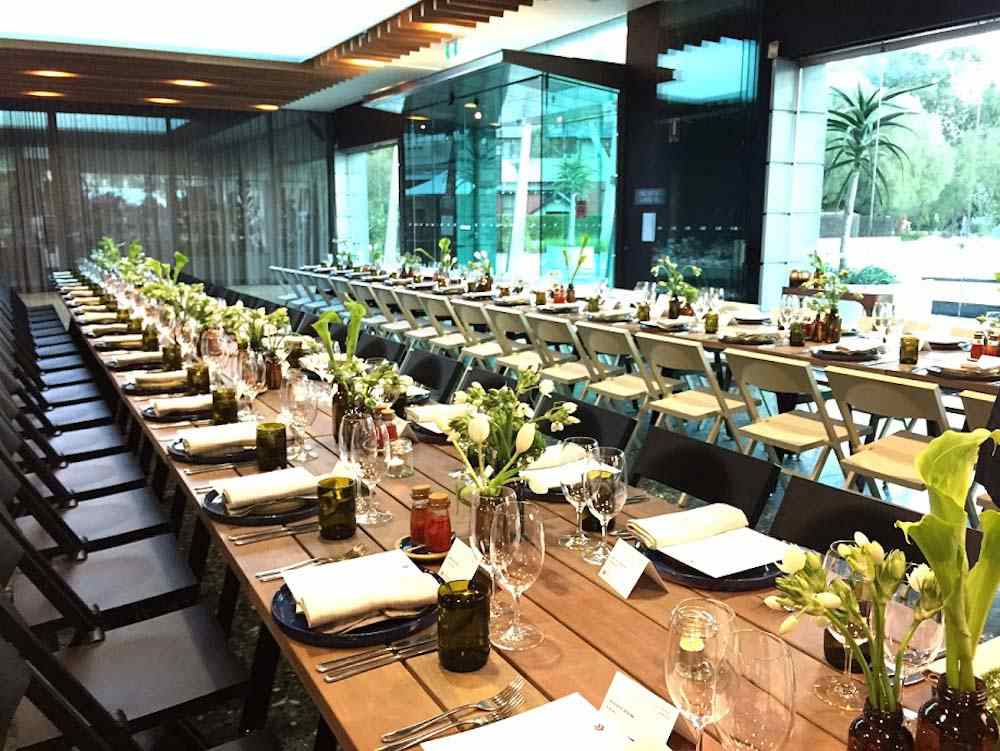 Address: South Yarra, Victoria, 3141
Capacity: Up to 80 sittings, 120 dinners & dance, 250 standing
4. The Terrace Royal Botanic Gardens Melbourne
The place, one of the inner-city wedding venues, provides a joyful party atmosphere. It offers an impressive array of choices for food and drink. Above all, you can mingle yourself with the melodic tunes in the atmosphere filled with rose fragrance.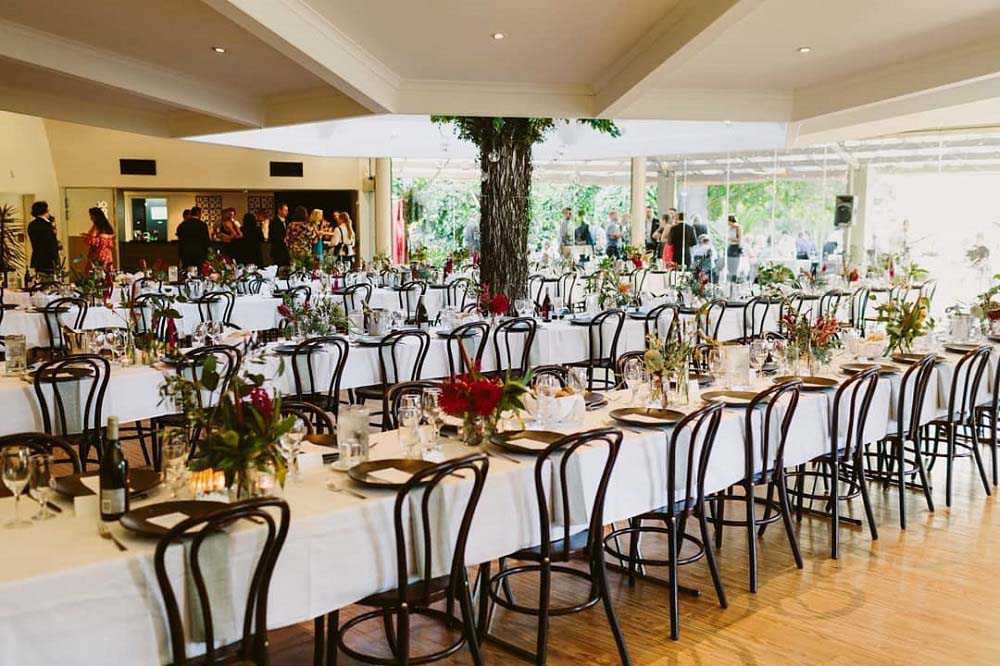 Address: Anderson Street, South Yarra, Victoria, 3141
Capacity: Up to 160 dinners & dance, 200 dining, 300 standing
5. Vue De Monde Rialto
Many couples know the venue inside out because it has kept its reputation for corporate events, and close weddings. It offers high-end wedding feasts and an extravagant collection of items including glasses, and top tables. From the upper floors of the building, you can have a bird's-eye view of the cityscape panorama.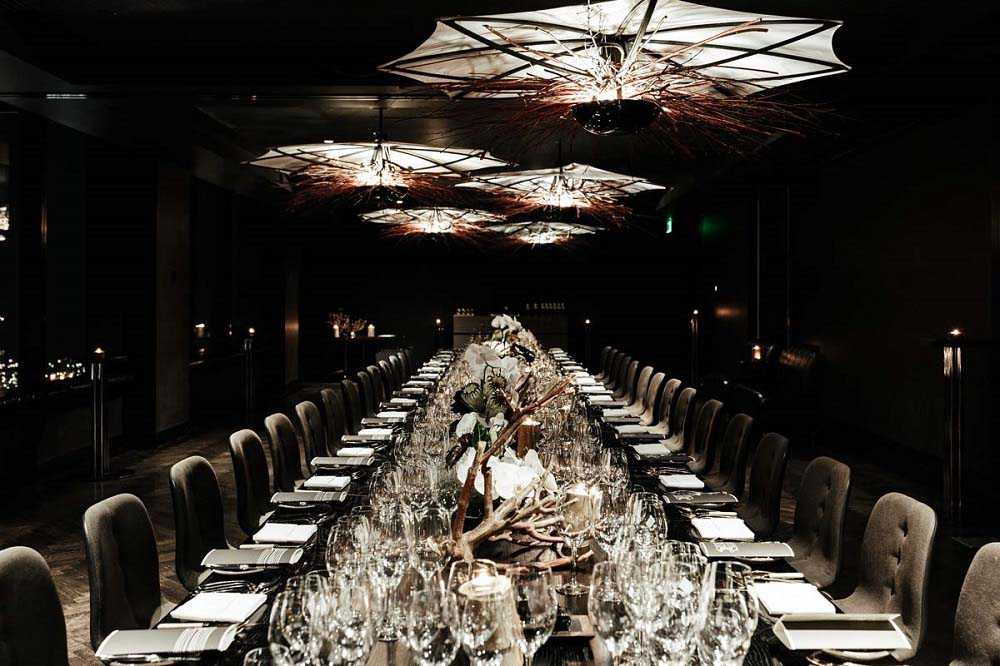 Address: 525 Collins Street, Melbourne, Victoria, 3000
Capacity: Up to 113 dinner & dance, 125 dining
6. The Oak Room At Batman's Hill On Collins
If you want a wedding party simple, but premier then opts for this one. It bristles with items as well as advanced equipment to meet your requirements. The interior design is truly stunning that may be beyond one's wildest dreams. The space is well adorned with potted plants.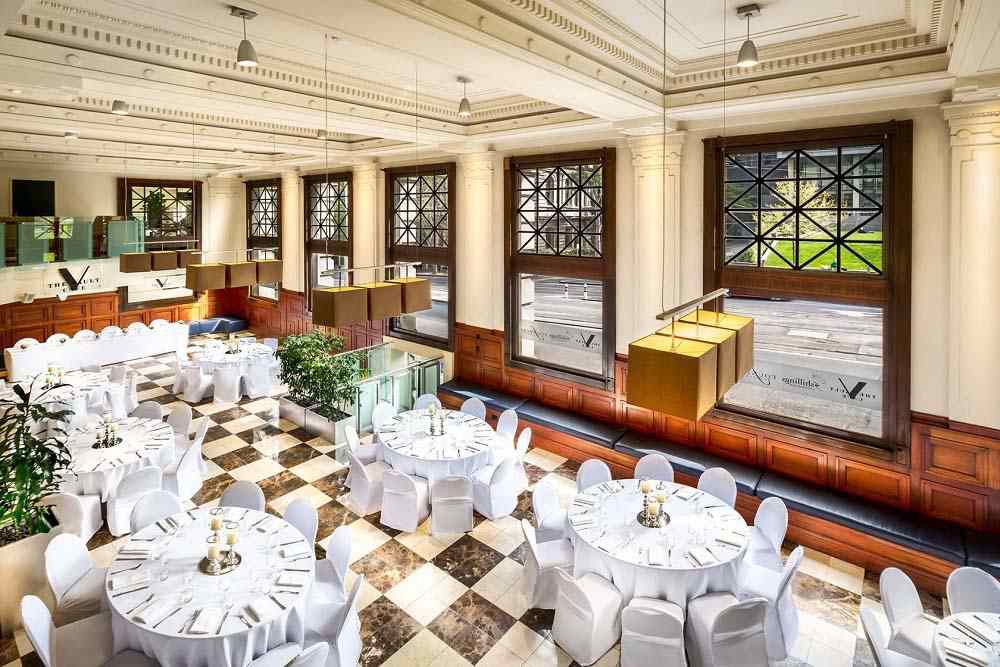 Address: Collins Street, 623, Melbourne, 3000
Capacity: Up to 150 seats, 200 standing
7. Dining Terrace At Hophaus
The location gives you a chance to behold a charming view of the Yarra River. It draws you to phenomenal feasts with red wine, cocktails, dessert, and main dish. Especially, all courses come with an eye-catching arrangement that makes you mouth-watering.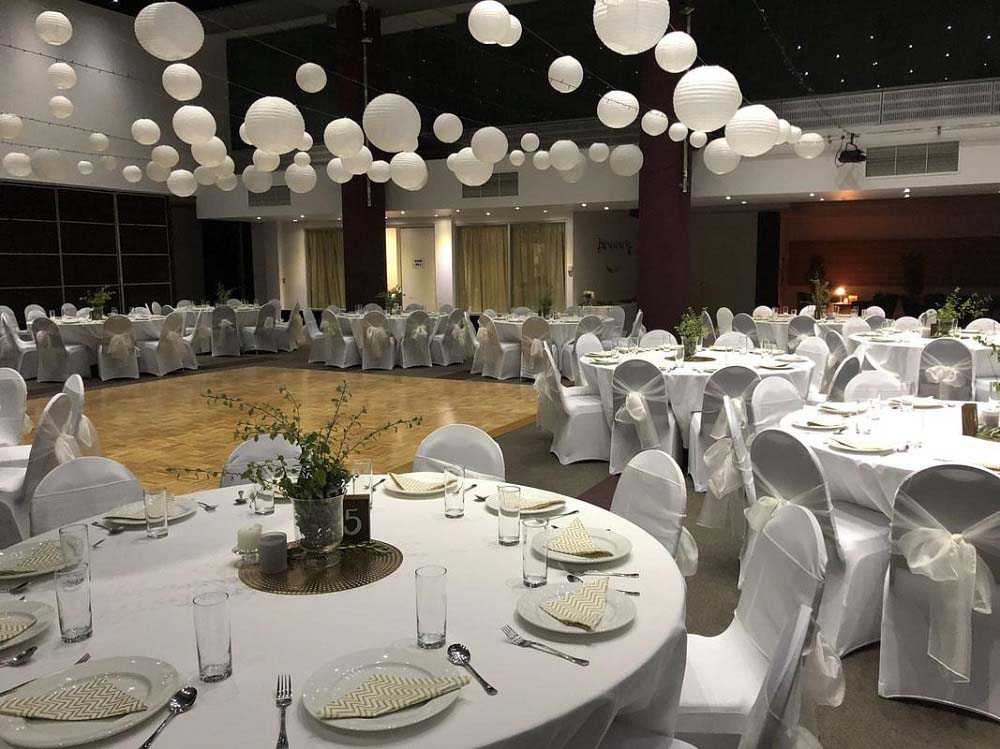 Address: Southgate Avenue, 3, Melbourne, 3006
Capacity: Up to 50 seats, 65 standing
8. The Deck At The Mint Bar & Restaurant
The best small wedding venues in Melbourne provides you with romantic moments in harmony with nature. Wall-covered climbing plants make you cool and relaxed, especially in summer. Vases of flowers on the table highlight your party as pretty as a picture.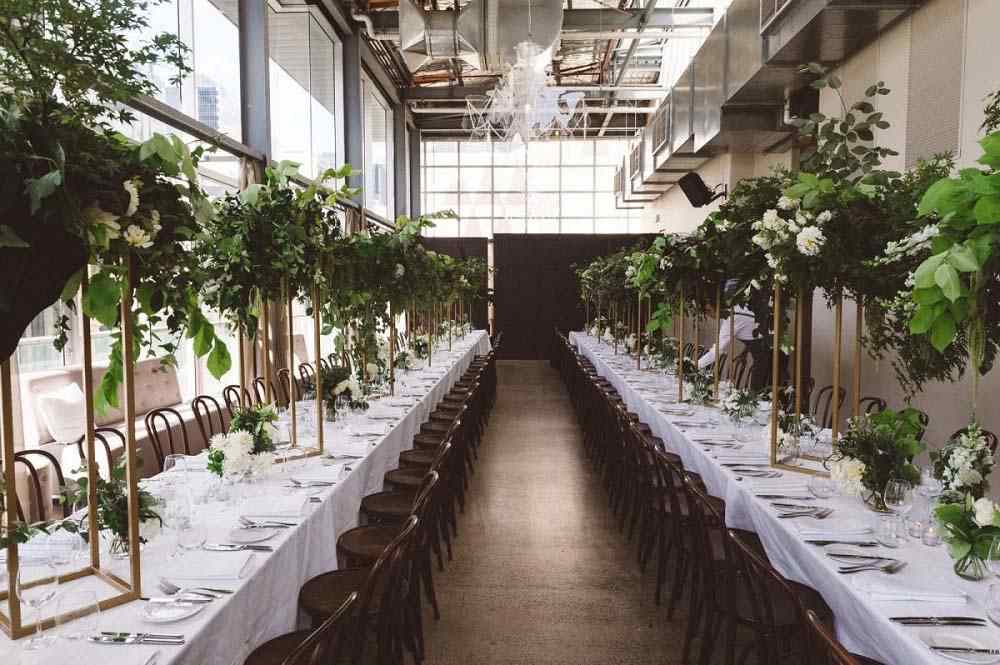 Address: William Street, 318, Melbourne, 3000
Capacity: Up to 40 seats, 50 standing
9. Entire Bar Side At Ludlow Bar And Dining Room
The location includes three major areas that offer private bars for multiple-choice events such as wedding parties, birthday parties, and corporate events. You may be attracted by lovely tiny vases of flowers on the table in the outdoor space. In the evening, you can both enjoy your meal and behold the nightlife in the city.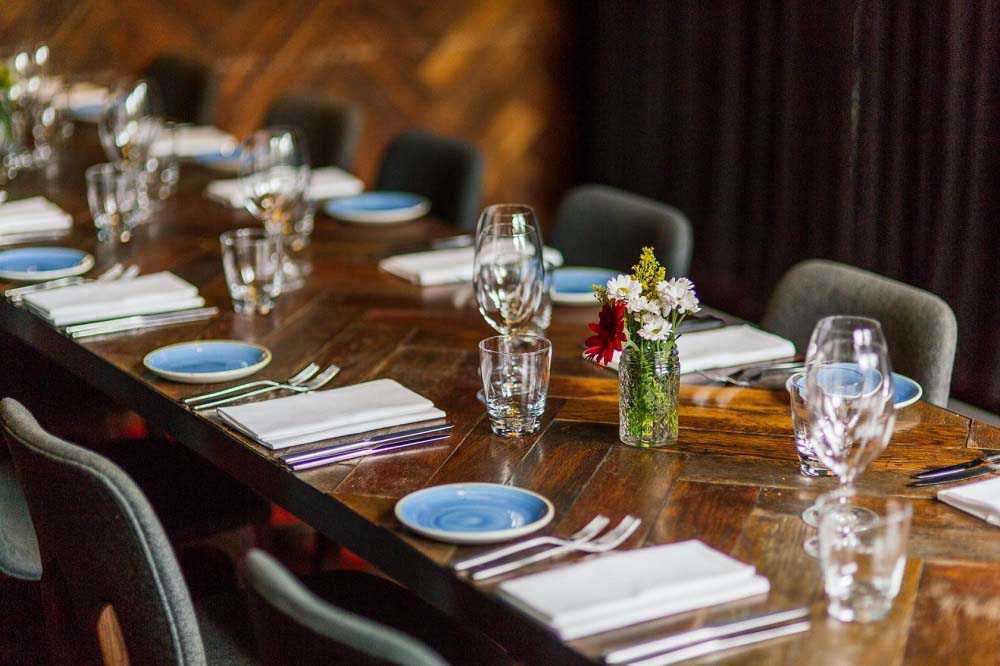 Address: Riverside Quay, 6, Melbourne, 3006
Capacity: Up to 112 seats, 250 standing
10. Beer Garden At The Mint Bar & Restaurant
The wedding reception is renowned as "the beer garden" for a series of important events like the wedding party. Coming here, you have a chance to immerse yourself in the unique atmosphere under green foliage. Pieces of equipment are completely installed to make sure perfect to serve your wedding perfectly.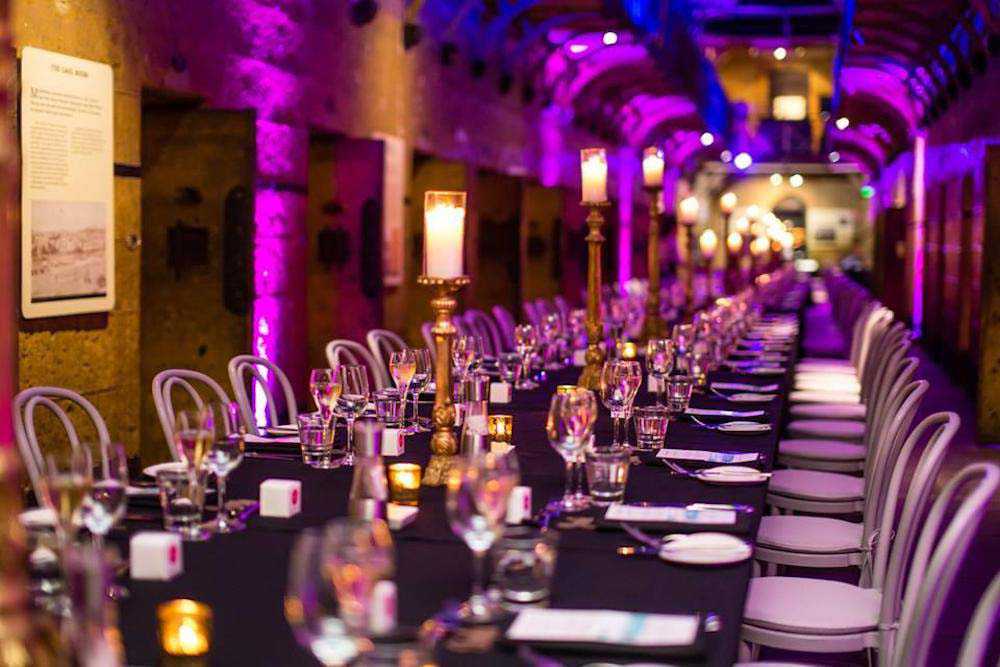 Address: William Street, 318, Melbourne, 3000
Capacity: Up to 60 seats, 80 standing
Don't miss exploring our 10 best small wedding venues in Melbourne for your upcoming D-Day. Opt for your favourite one to welcome your flesh and blood and share a sense of fun. For other essentials, Check out more articles on our Blog Designa Studio & Designa Studio to plan the perfect wedding of your dreams.