Melbourne City in general and Melbourne CBD in particular, a place of bustle and hustle, includes economic and recreational activities. Additionally, these cosmopolitan areas bristle with wedding venues for couples to push the boat out. If you are confused about picking the appropriate address, keep reading our top 10 Melbourne wedding receptions at Melbourne CBD below.
1. Beer Garden At The Mint Bar & Restaurant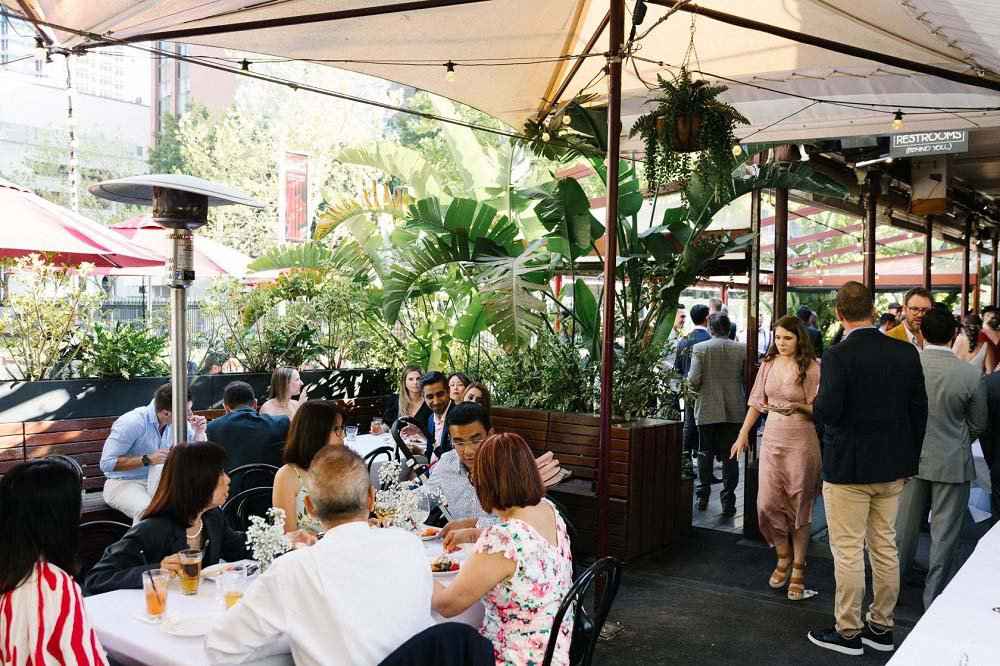 This place is the first choice for those who are into a convenient wedding party. Customers will take a chance to enjoy a quiet space in harmony with the environment. Trees and plants not only adorn your party, but they also create a relaxing atmosphere.
Misting fans and heaters are equipped to be available for your picture-perfect wedding in all weathers. A range of drinks here is always ready to be served.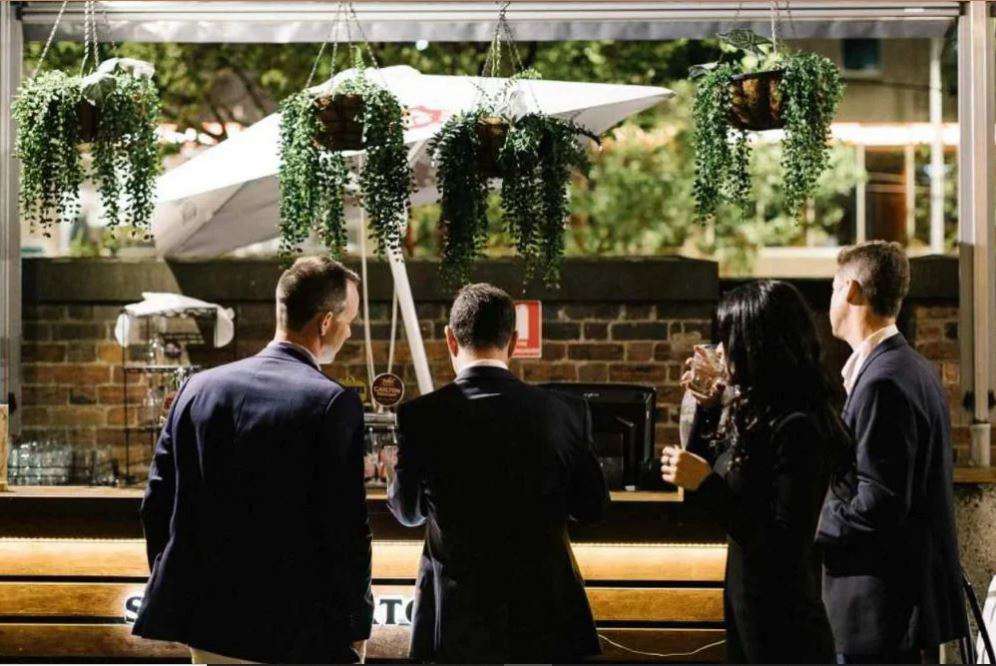 Address: William Street, 318, Melbourne, 3000
Price: From $2000
Capacity: Up to 60 seats/Up to 80 standing
2. Entire Bar Side At Ludlow Bar And Dining Room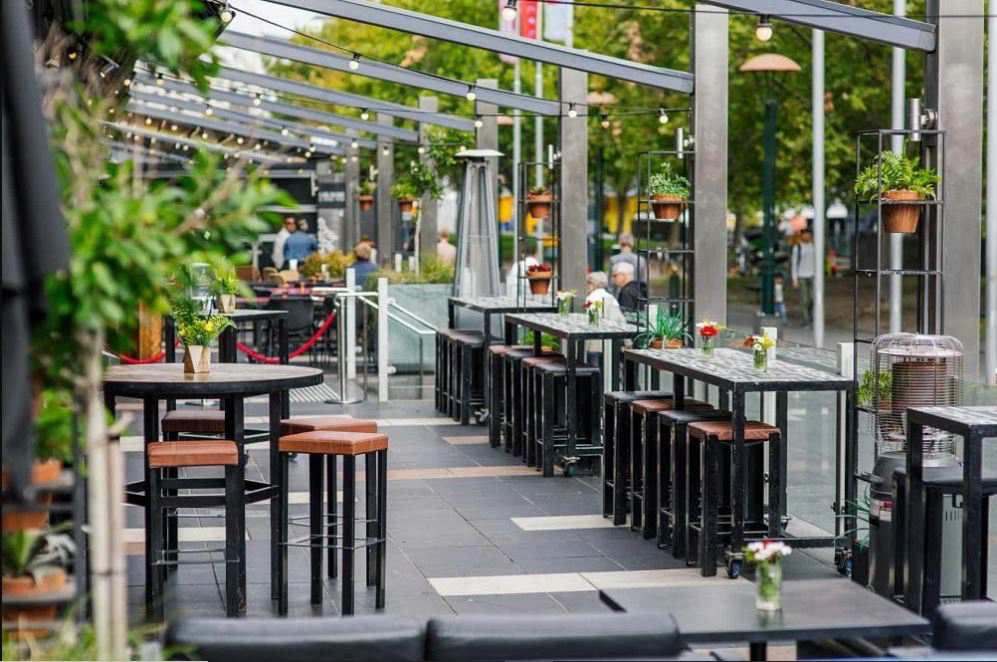 The wedding venue is famous in terms of space and design. Ventilated rooms equipped with all mod cons offer customers nightlife to enjoy. Thanks to its immaculate view, it is suitable for all kinds of parties regardless of a wedding party or cocktail one.
Set-ups including laying the table and making flower arrangements are eye-catching and subtle. Above all, bulbs light up the whole area at night creating a fascinating spectacle.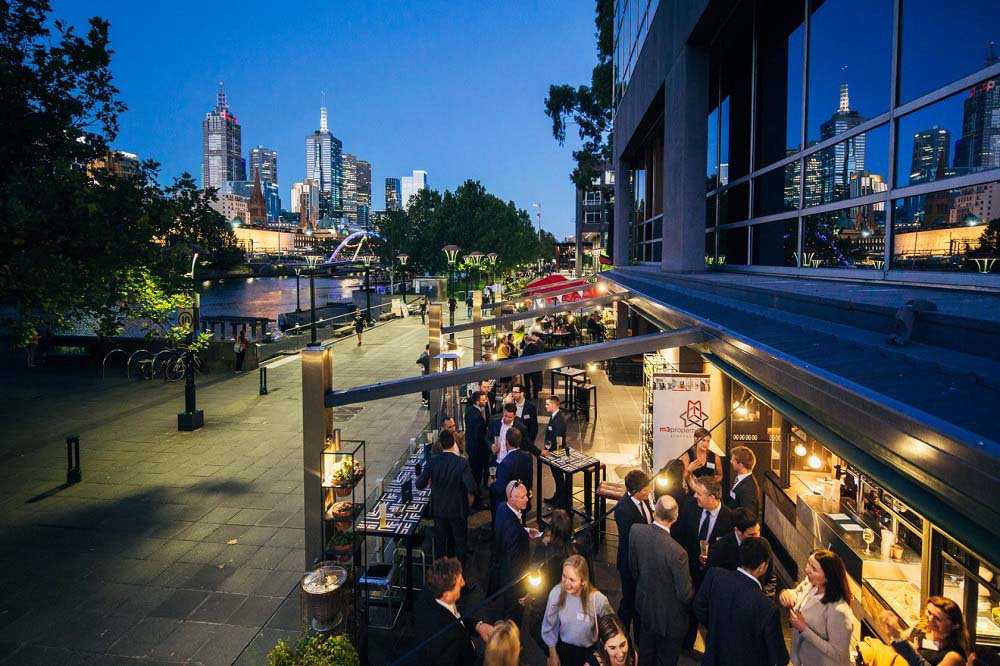 Address: Riverside Quay, 6, Melbourne, 3006
Price: From $7000
Capacity: Up to 112 seats/Up to 250 standing
3. Entire Venue At The Mint Bar And Restaurant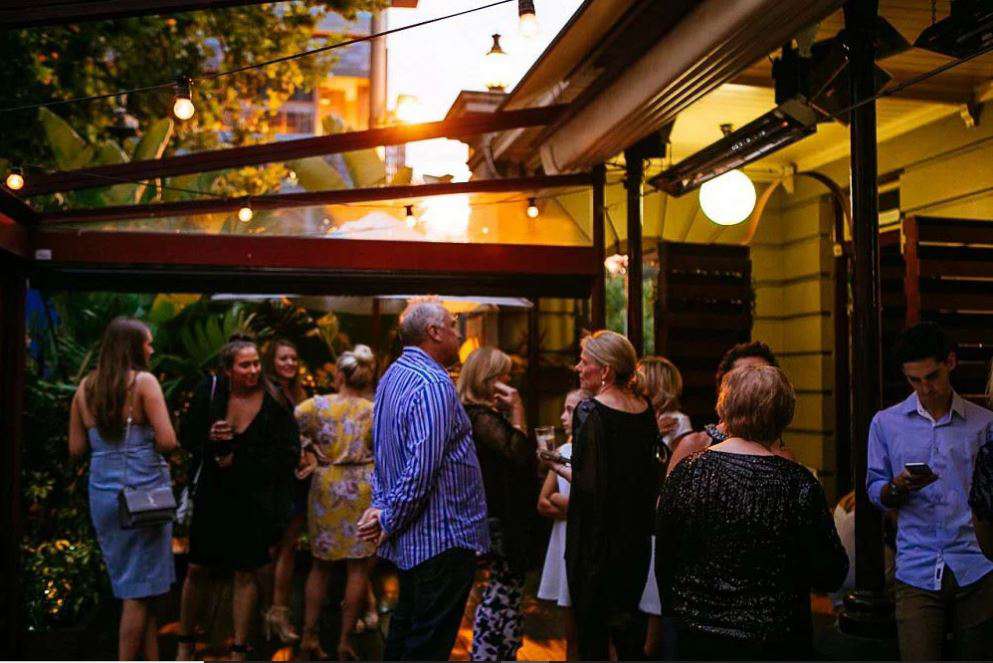 Whether you take an interest in a garden party, then this venue will be your number one choice. Being one of the well-known beer gardens, it brings you an elegant wedding party for unforgettable moments.
When you come to stand-up drinks or sit-down dinner reception, it meets all your requirements. Those parties are simple, but unique and charming in a 250-meter-square space.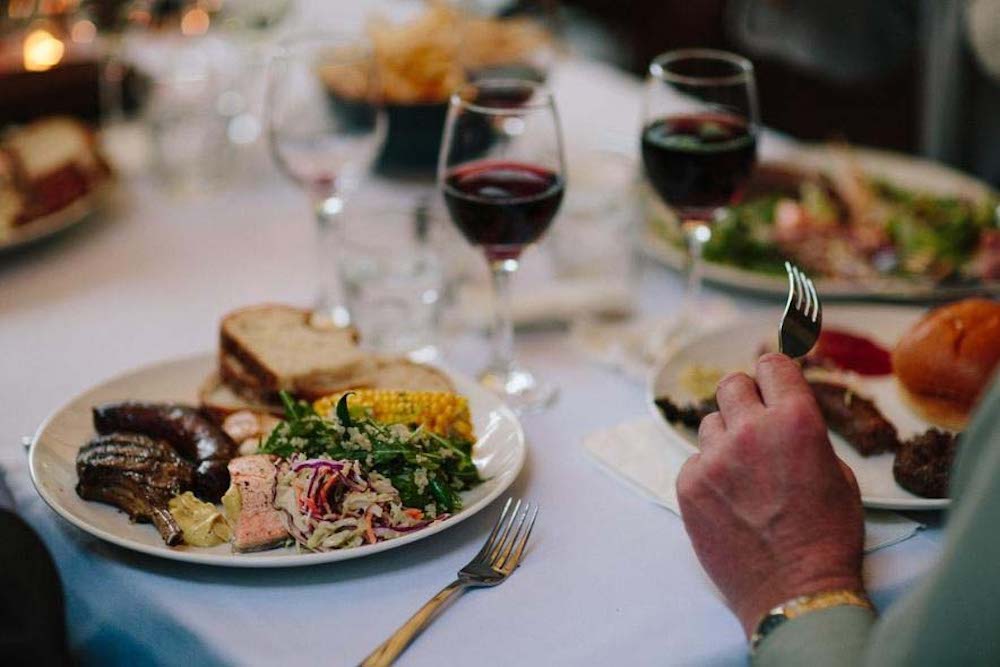 Address: William Street, 318, Melbourne, 3000
Price: From $2500
Capacity: Up to 150 seats/Up to 300 standing
4. The Deck At The Mint Bar & Restaurant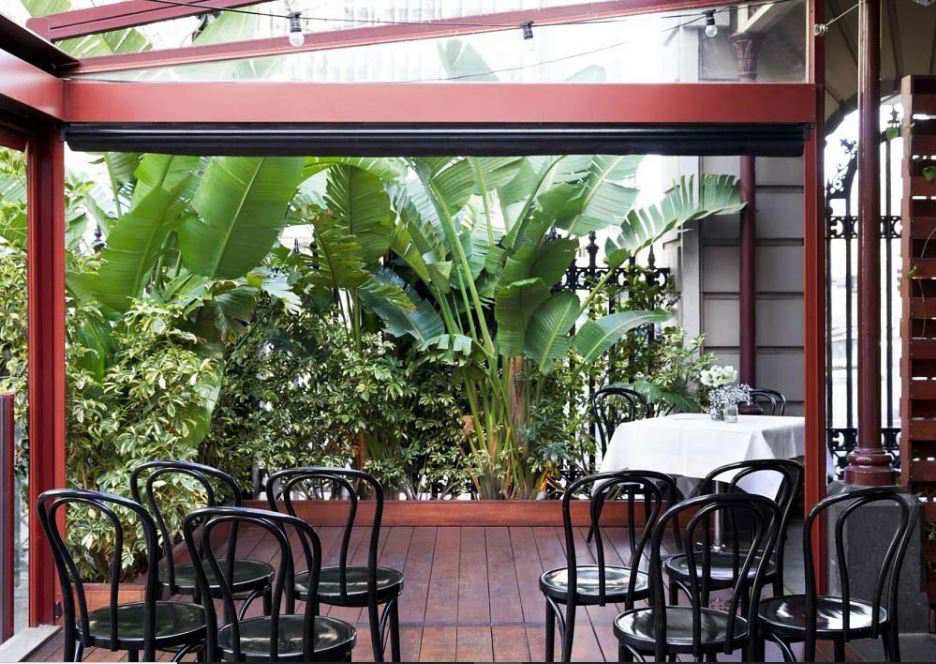 Coming to this Melbourne wedding reception at Melbourne CBD, your first impression may be the attractive wall of greenery. In the evening, the whole place stands out in a sparkling space with fairy lights colouring your romantic wedding party. Not only does the venue meet your budget and needs but also provides you with a cozy atmosphere. Items are set up neatly and formally to make sure of a stylish wedding.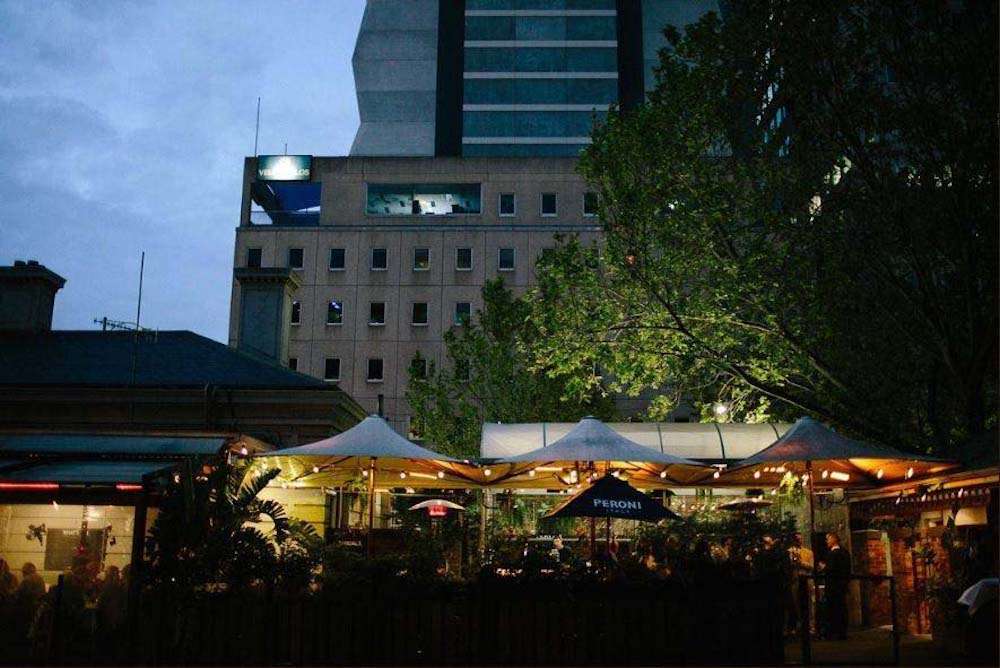 Address: William Street, 318, Melbourne, 3000
Price: From $1600
Capacity: Up to 40 seats/Up to 50 standing
5. Dining Terrace At Hophaus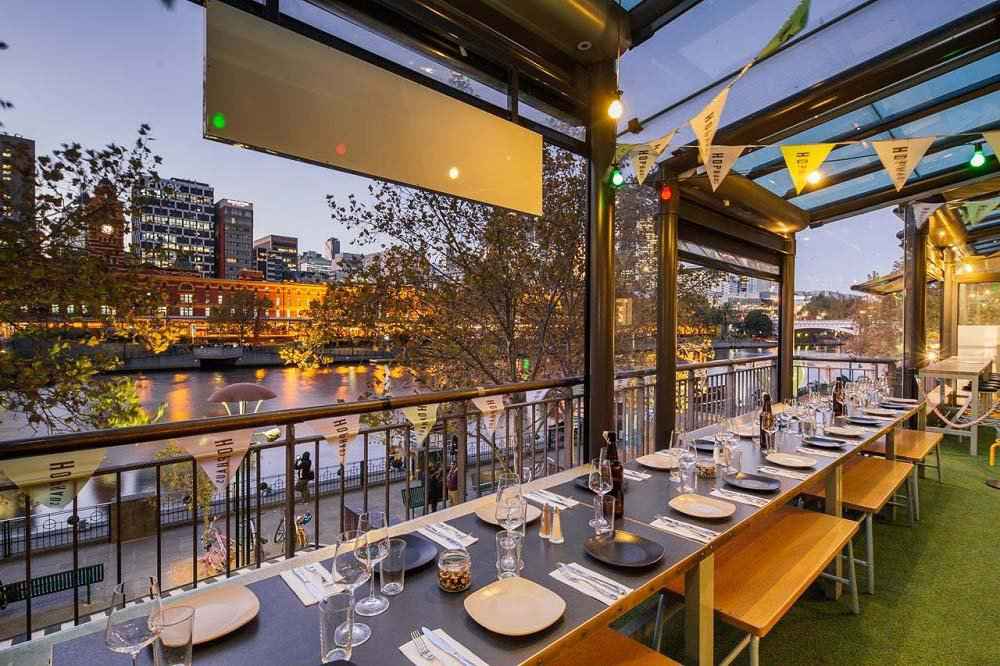 There is nothing more romantic than viewing the poetic Yarra River from the location. Situated on the first floor of the Southgate Shopping Centre, wedding parties are in a perfect combination of hues. It allows enjoying a panorama view of a quiet river and watching the world go by instead.
Given cuisine, your wedding party will be served a ton of phenomenal foods with a mixture of flavours.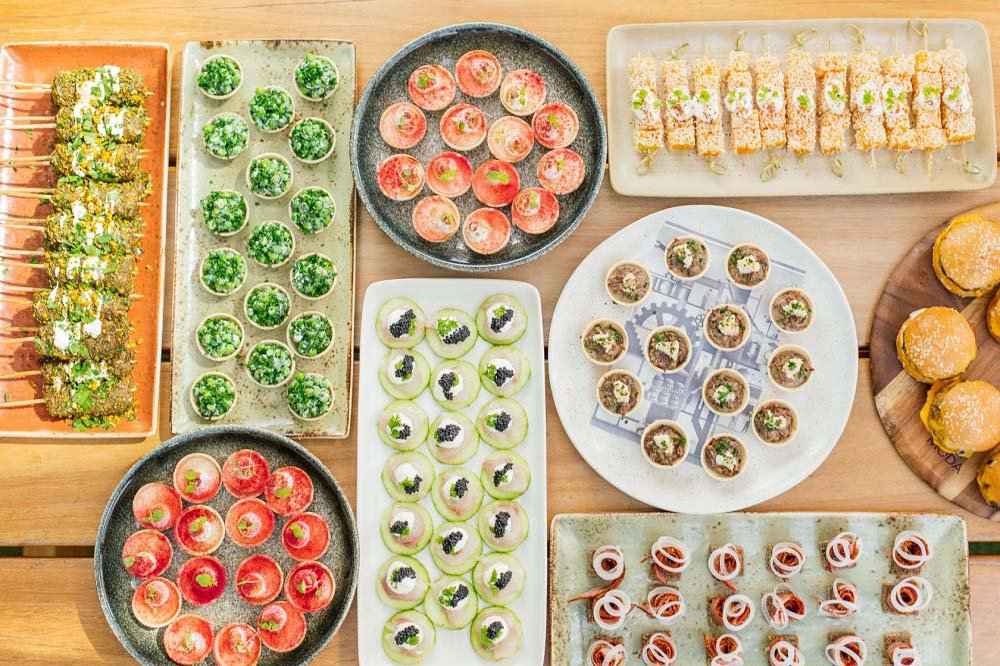 Address: Southgate Avenue, 3, Melbourne, 3006
Price: From $60
Capacity: Up to 50 seats/Up to 65 standing
6. The Oak Room At Batman's Hill On Collins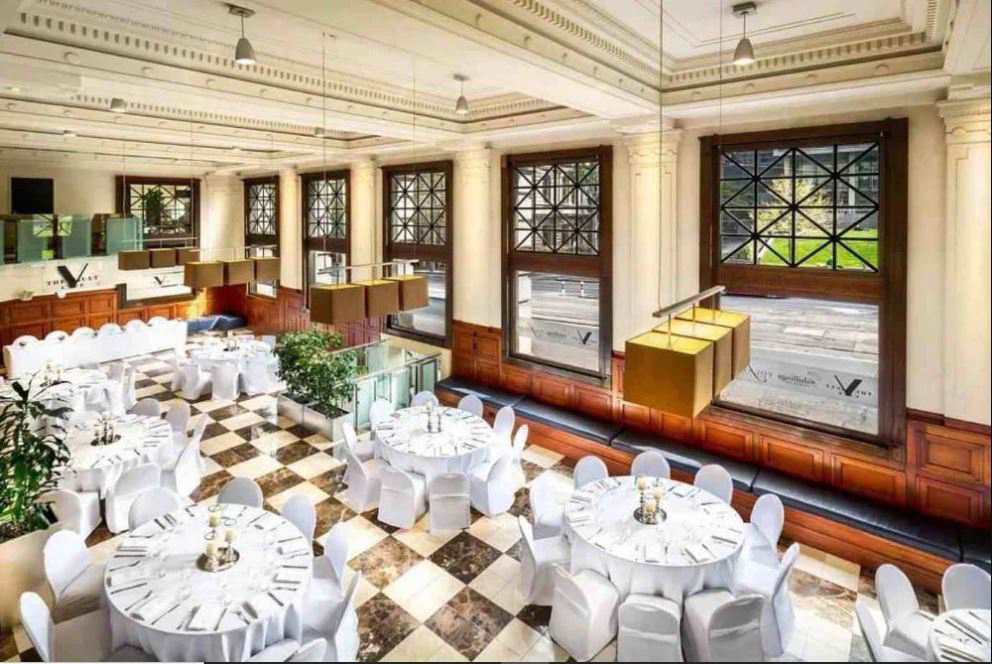 The place comes with a state-of-the-art interior design with a mixture of old and new styles. Top tables and other items are well organized in a large space for grand banquets. The impressive thing is that you can take a modern view of the city's corner from 10-meter windows.
Being a smoke-free wedding venue, the atmosphere here is fresh at all times. Sometimes, the space is filled with delicate fragrances of flowers like roses.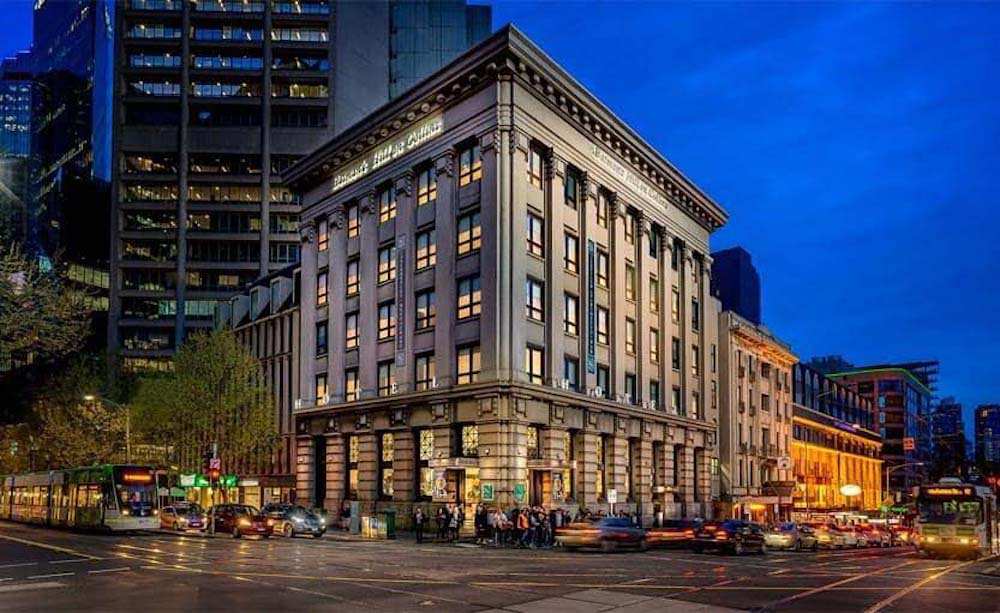 Address: Collins Street, 623, Melbourne, 3000
Price: From $500
Capacity: Up to 150 seats/Up to 200 standing
7. Champions Ballroom At Arrow Swanston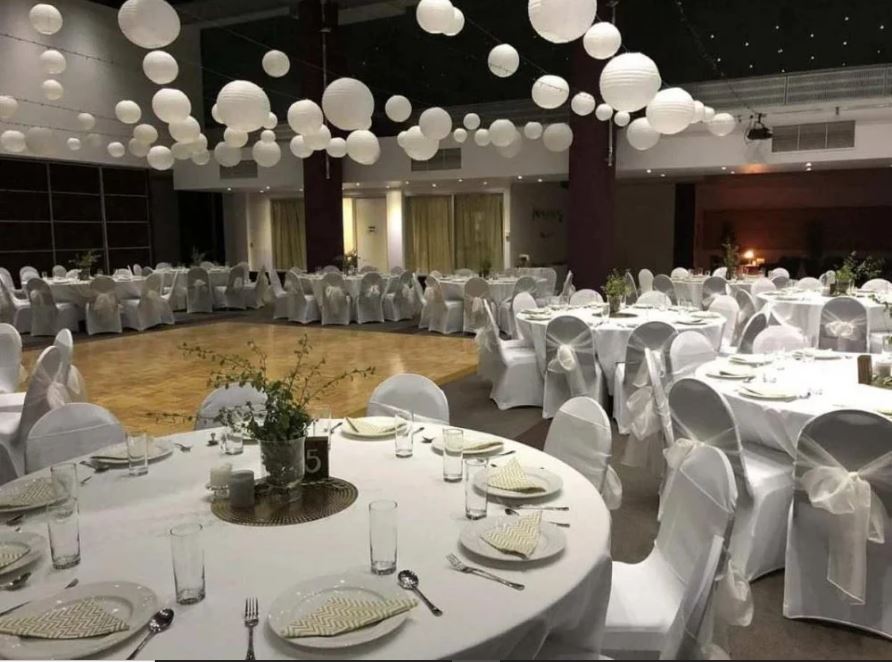 Off 10 Melbourne wedding receptions at Melbourne CBD, this venue is strikingly attractive by its 570-meter-square width. It has been "a home" to a wide range of events including conferences, corporate parties, and weddings.
The main colour of the wedding widely chosen by couples is white. It is believed that the hue is a symbol of loyalty and everlasting love. Only if you come here do you feel how beautiful the wedding is in white.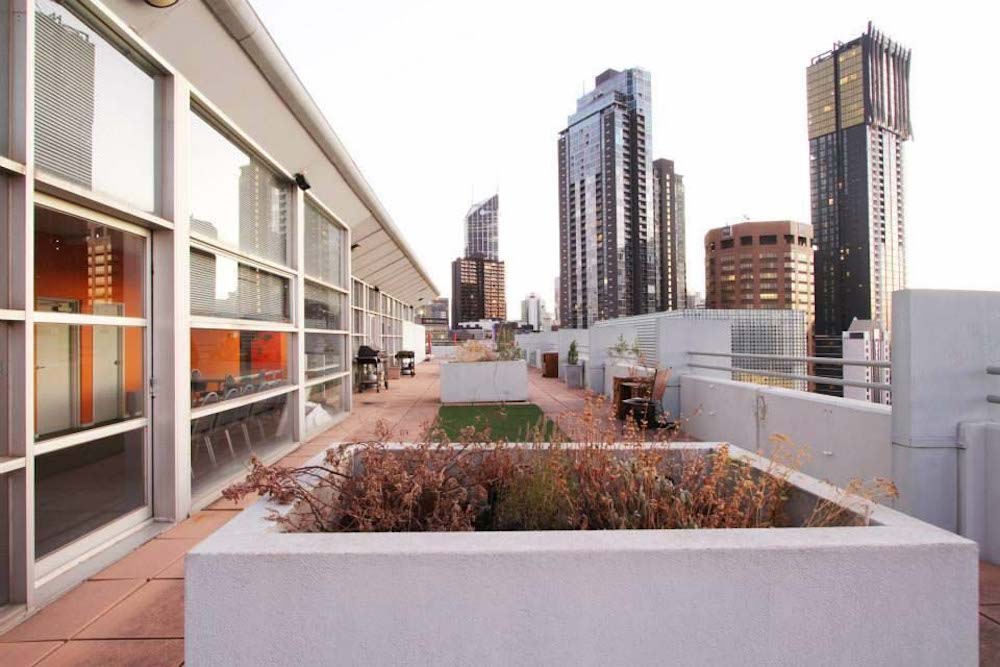 Address: Swanston Street, 488, Melbourne, 3053
Price: $320
Capacity: Up to 650 seats/Up to 798 standing
8. Entire Venue At Alto Event Space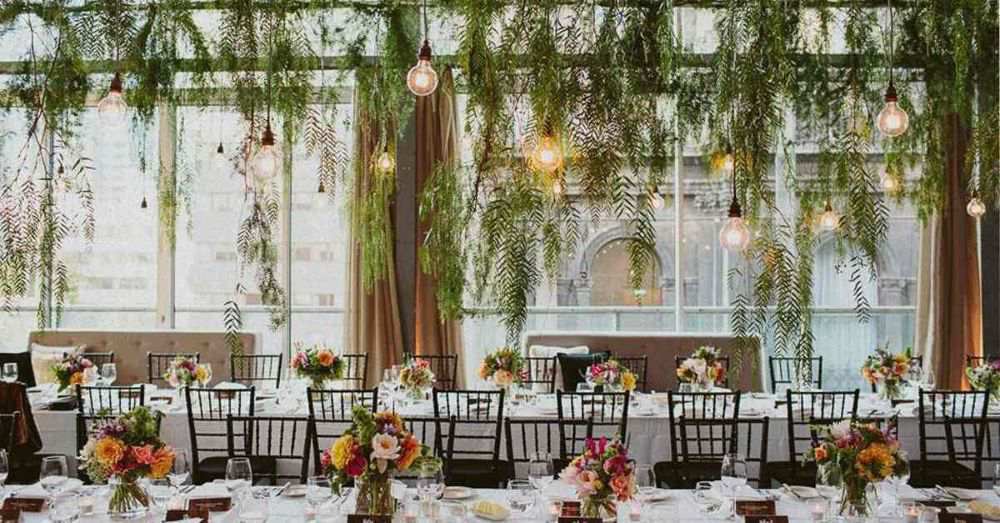 The location offers you a glamorous wedding in the heart of Melbourne's Central Business District. The focus thing is easy on the eye order of things such as tables, napkins, and vases of flowers. Besides, windows are subtly adorned with fresh plants. Seen from afar, they resemble remarkable artwork that may capture one's heart.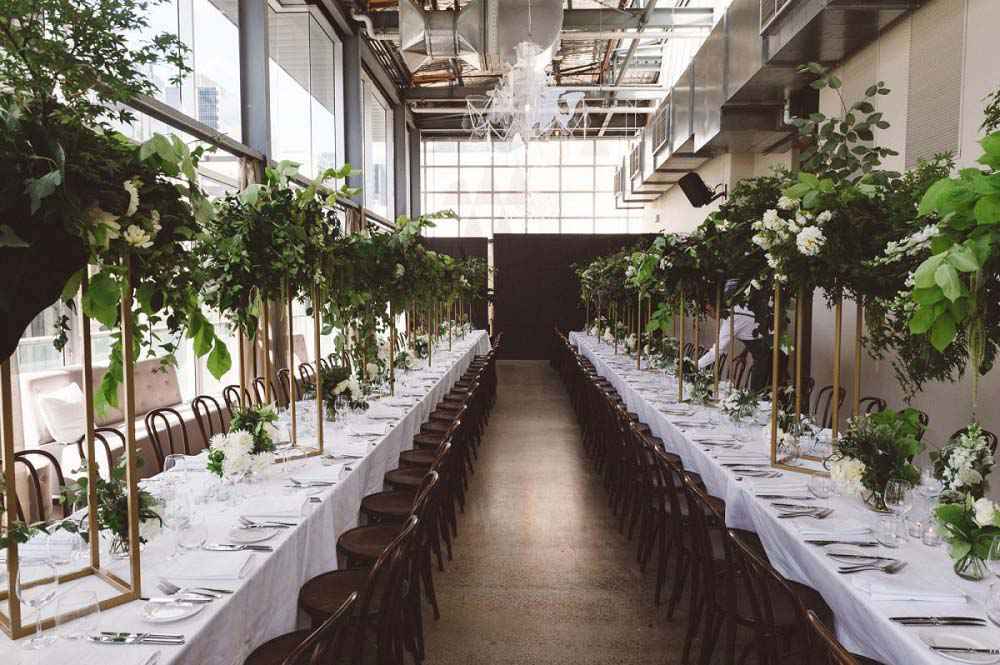 Address: Bourke Street, 350, Melbourne, 3004
Price: From $83
Capacity: Up to 150 seats/Up to 400 standing
9. Internal Dining At Ludlow Bar And Dining Room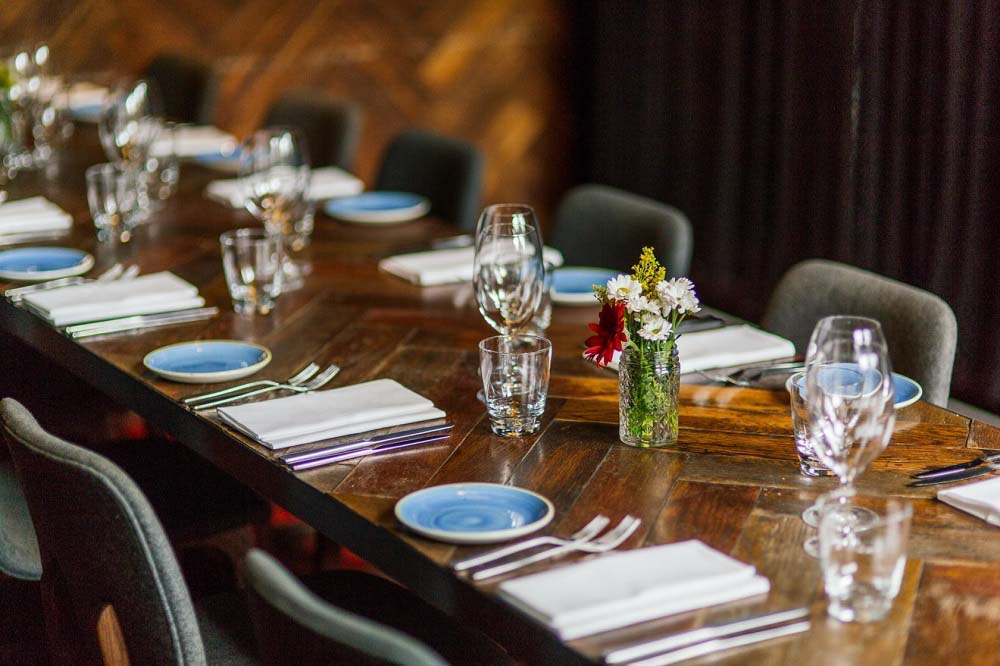 Being adjacent to the charming Yarra River, the destination is an ideal one for a unique wedding. Day in, day out, a ton of people come here to have their breakfast or corporate lunches. Above all, couples who are going to get hitched take an interest in it. A colourful wedding near the smooth river will leave both couples and well-wishers memorably impressive.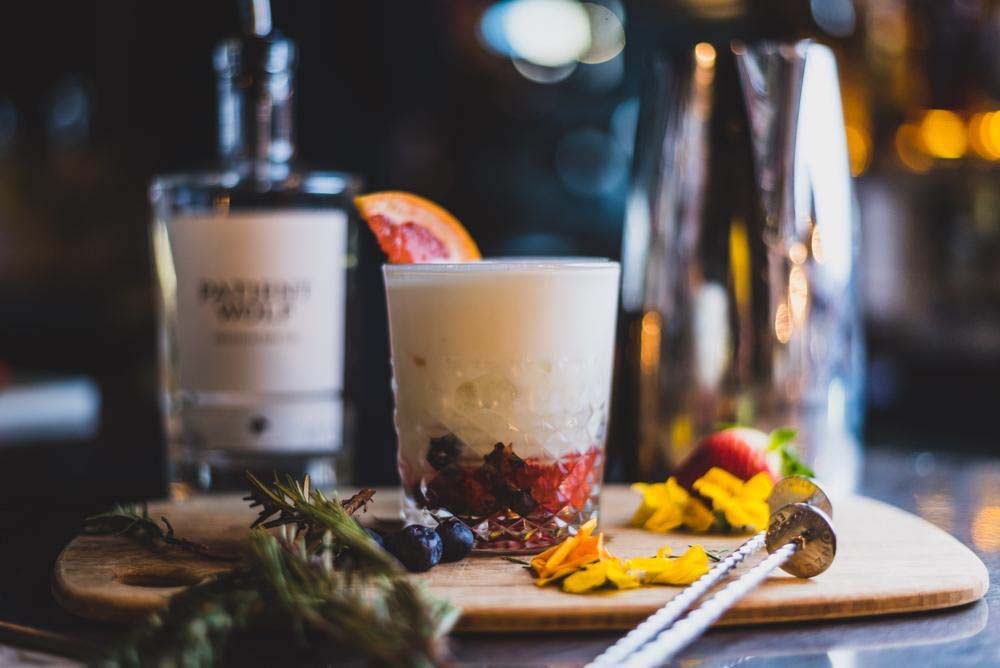 Address: Riverside Quay, 6, Melbourne, 3006
Price: From $38
Capacity: Up to 70 seats/Up to 110 standing
10. Entire Venue At Old Melbourne Gaol
If your wedding is held here, you may feel that you went astray in the labyrinth, especially at night. Colourful flowers, candles, and lights create a dreamy wedding in the spacious building. Essential items are available under your wishes for a picture-perfect wedding.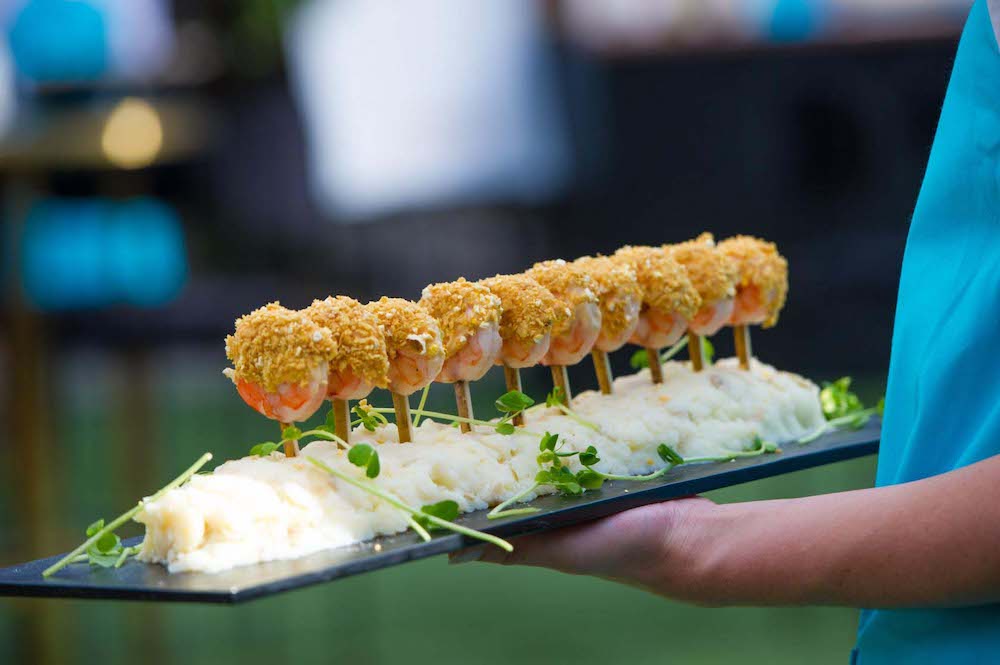 Address: Russel Street, 377, Melbourne, 3000
Price: From $3000
Capacity: Up to 120 seats/Up to 250 standing
Things to Keep in Mind When Planning a Melbourne Wedding Receptions at Melbourne CBD!
Watch the weather to make sure of the perfect wedding
There is an amazing range of wedding venues in Melbourne CBD. Determine where your wedding will be held in advance is always must-do
The cost of the wedding should meet your requirements in accordance with your budget
Make sure that you file your NOIM (a Notice Of Intended Marriage) before your wedding day.
Hopefully, our above 10 Melbourne wedding receptions at Melbourne CBD will suggest lovely wedding venues to you and your fiance. Check out more articles on our Blog Designa Studio & Designa Studio to plan the perfect wedding of your dreams.