What makes mobile wedding catering in Adelaide so spectacular? If there is one thing that South Australians excel at, it is food. Good food is more than just nourishment for the body; it is also an incredible experience and a way to feed the soul. It's a way to slow down and appreciate the moment you're in and the people you're lucky enough to be with. This is particularly crucial on the day of your wedding.
Besides, a food truck catering wedding also brings you interesting experiences that you will never forget.
Designa has compiled a list of the best mobile caterers, food trucks, and beverage providers in Adelaide to help you plan your entire day. The quality is excellent, the selection is vast, and you are sure to find something just right for your wedding day.
How to Choose a Reliable Mobile Wedding Caterer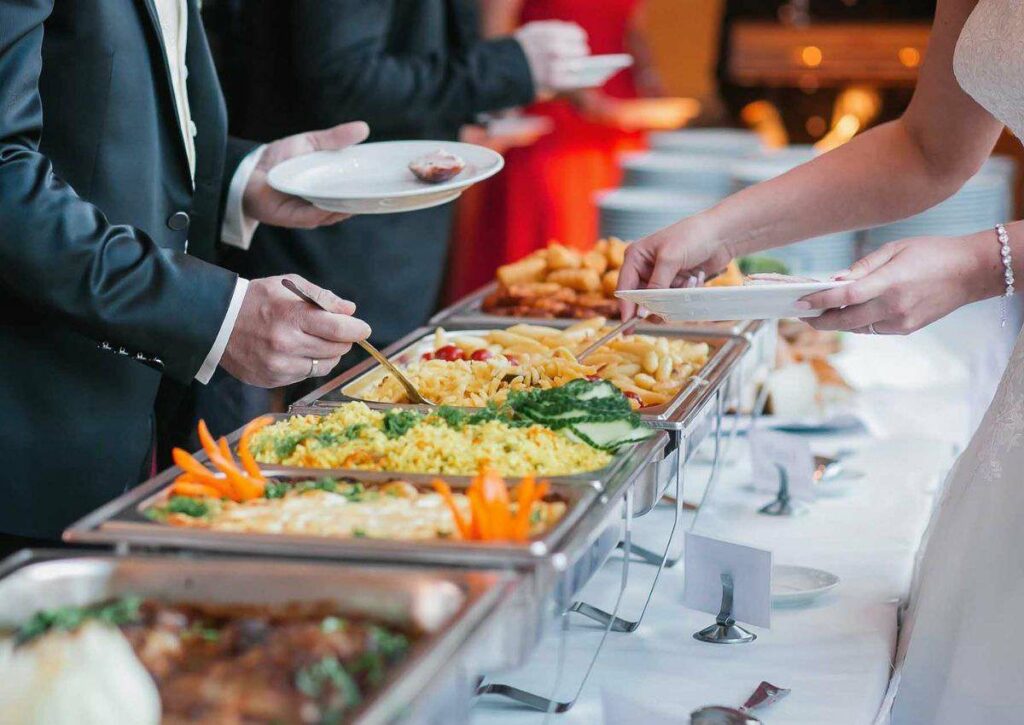 1. Make sure they are a chef
I'm beyond frustrated that so many catering businesses, particularly those that specialize in hog roasts and street food, don't have chefs on staff. In addition to implying that the cook lacks professional training, it also raises the possibility that the "chef" lacks certification in food safety, putting you and your guests in danger.
2. Don't pay more for equipment rental
Mobile caterers typically provide services at any location, including barns and tents; it is not uncommon for a venue to lack a kitchen. The majority of the mobile kitchen equipment they require should already be in their possession if they market themselves as a mobile caterer because they will be using it frequently.
Other mobile caterers have quoted some customers a high fee to rent the kitchen equipment; however, unless it's a specific item they don't have, you shouldn't be charged for this. They might charge you significantly more if they're not a mobile caterer because they might charge you for the cost of renting the equipment.
3. If you want a personal menu, request one
As a mobile caterer running my own business, the benefits include cooking fresh food on the spot and creating individualized menus for customers. If you want something that isn't on the menu, just ask because there shouldn't be any restrictions.
5+ most popular mobile wedding catering in Adelaide
Chief Catering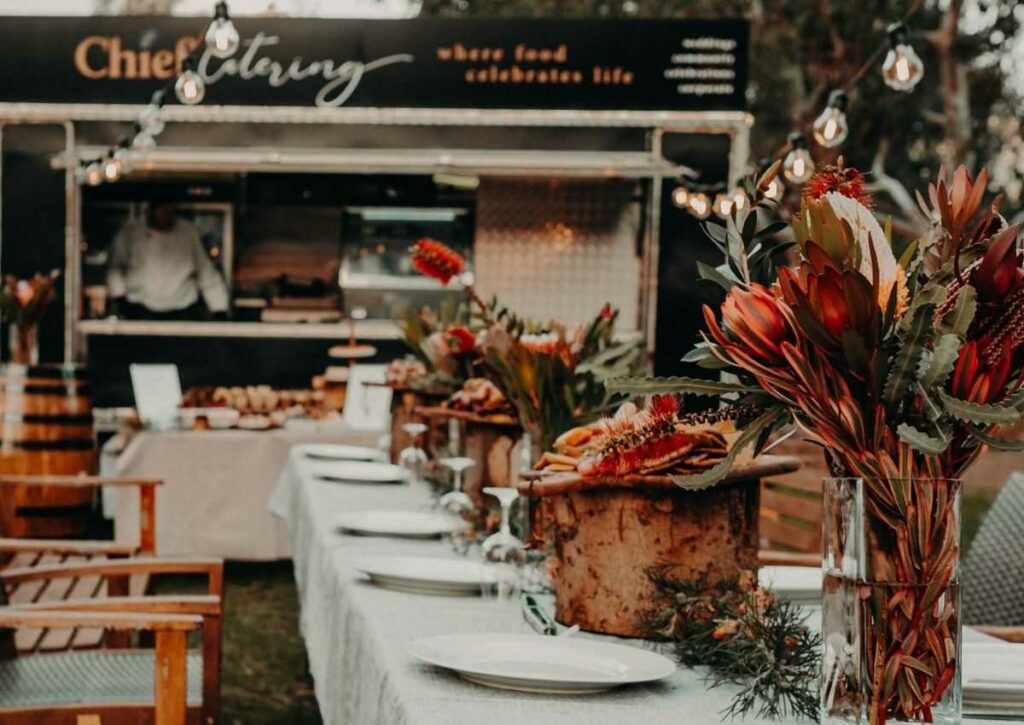 Chief Catering, located in the Fleurieu Peninsula's McLaren Vale region, is more than just a family-owned and operated mobile catering service. They have a good time! Their cuisine is… dare we say… fantastic. Most importantly, they want to make long-lasting connections in the community through food.
It all begins with their custom-built food van, which is locked, loaded, and ready to deliver exceptional food to your preferred venue. Their catering food truck wedding Brisbane embodies their attitude: flexible, convenient, and always looking to please.
This is a reliable mobile wedding catering in Adelaide so you can bring a party to the satisfaction of your diners.
Address: Myponga, SA, Australia, South Australia
Dine Fine Dining Catering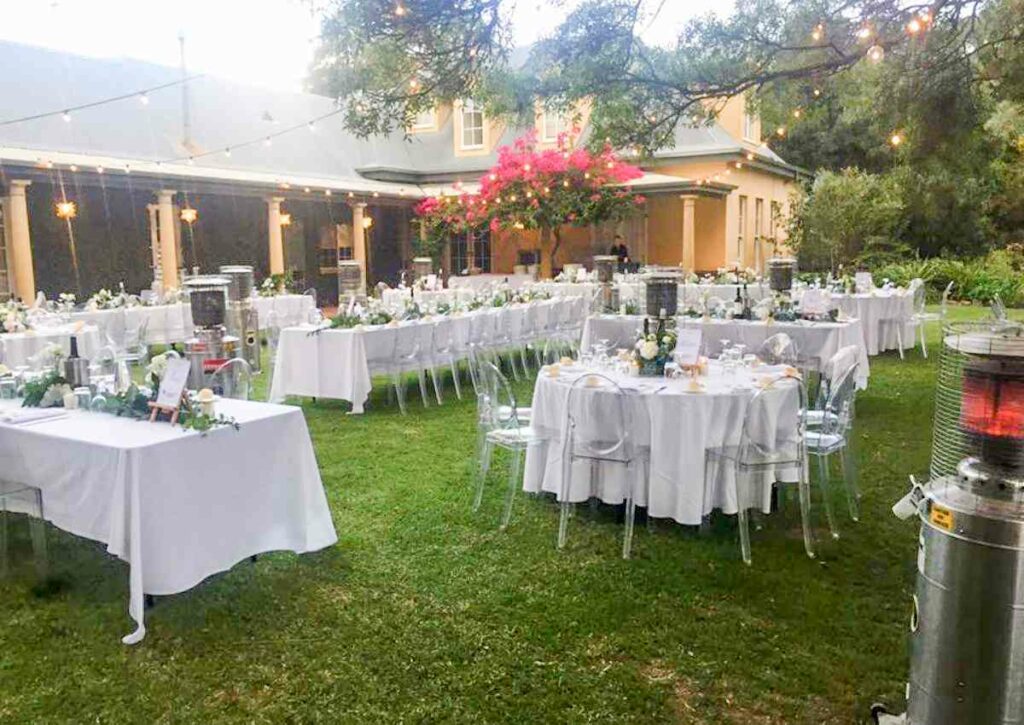 In addition to keeping your guests fed and happy, mobile wedding catering Brisbane goes the extra mile to address a variety of other concerns. They provide you with enough staff to prepare and serve your food.
They also collaborate closely with clients to create a wine list. They can advise you on which wines pair well with which foods in order to maximize your experience. They will also gladly assist and guide you through the process of hiring all of your furniture and equipment. When it comes to mobile entertainment, they are part of a fantastic network of suppliers.
Address: Unit 2, 17 Byre Avenue, Somerton Park, Adelaide, SA, Australia, South Australia
Salt & Chilli Mobile Catering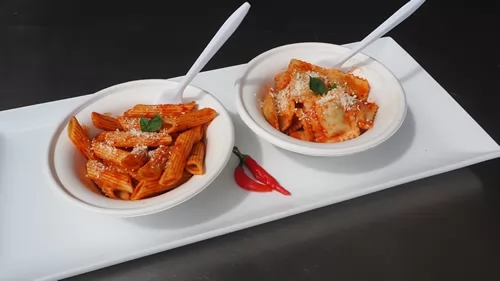 Salt & Chilli, a mobile wedding catering service that has been impressing clients and guests for over 20 years, offers a one-of-a-kind dining experience for memorable special events. Every dish is made with only the freshest ingredients and is known for creating amazing Asian and Italian traditional and fusion dishes.
Travel is never an issue for outdoor receptions. The team has received professional training and is prepared to provide quality service for weddings of all sizes and styles.
Address: 1079 Old Sturt Highway, Berri, SA 5343
Kombi Keg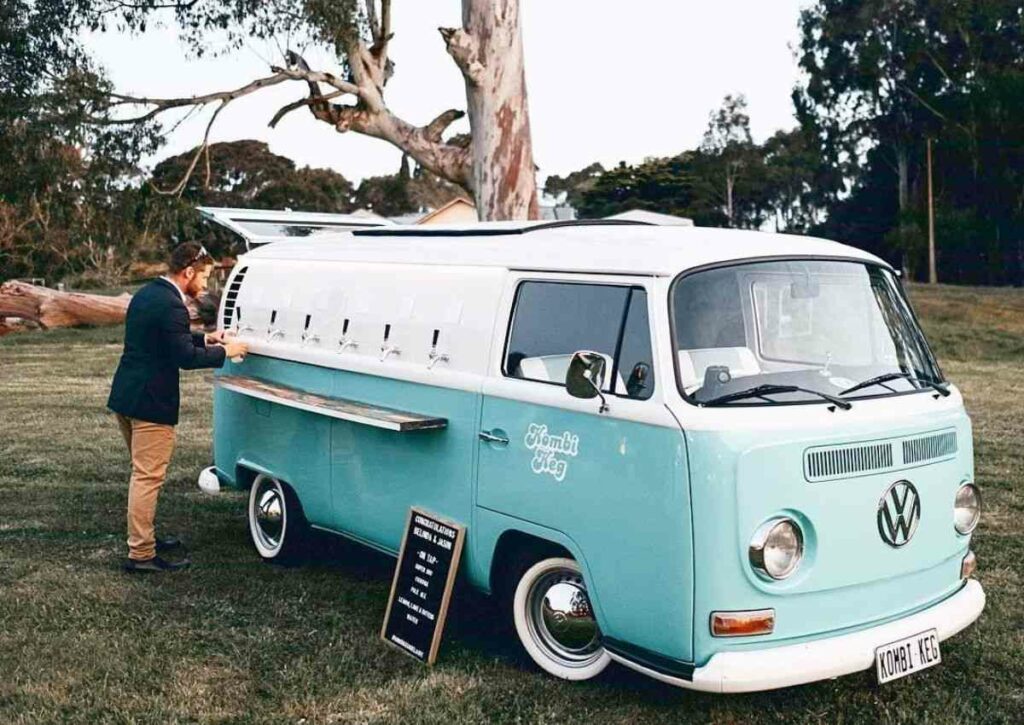 Every wedding benefits from the addition of a Kombi Keg. This 1973 Low Light Kombi Van has been restored and now serves as a mobile bar, serving beer, cider, cocktails, wine, and soft drinks on tap! Couples can choose to have Kombi Keg's staff serve their guests or leave them to their own devices. It's a great way to ensure that everyone always has a drink in their hand!
Service Area: Adelaide Hills, Adelaide, McClaren Vale, Barossa Valley
Chimichurri Grill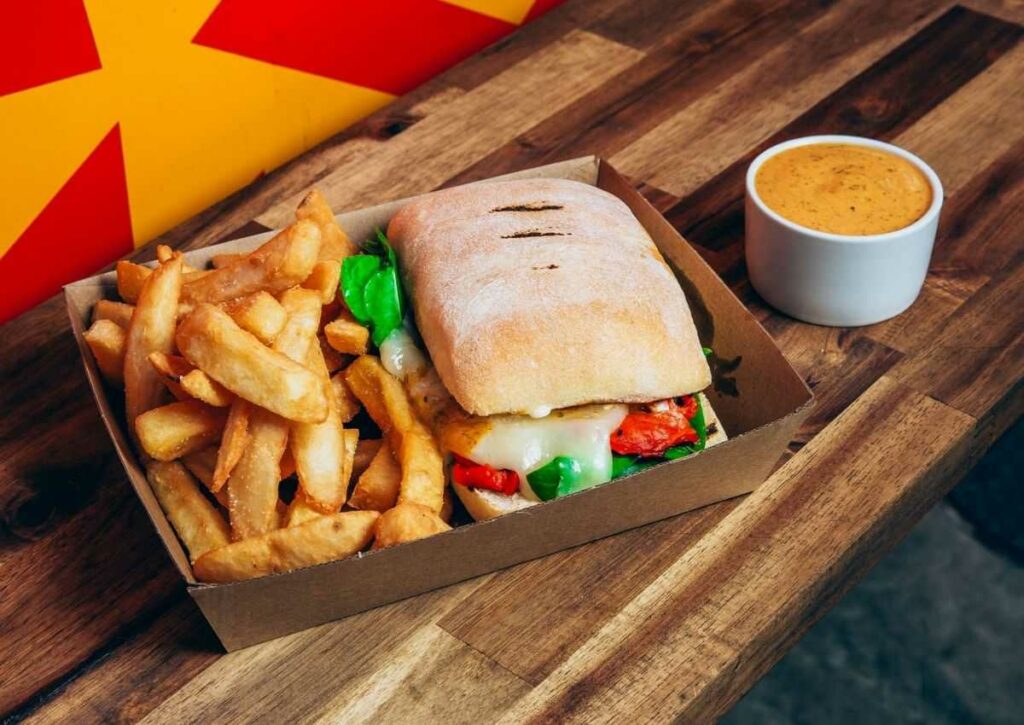 Look no further for something a little more relaxed and one-of-a-kind for your wedding catering. Chimichurri Grill specializes in delectable gourmet Argentine cuisine, which is served to guests via a mobile food truck.
This family-run establishment cooks their steak sous vide, which means the meat is vacuum sealed and immersed at a precise and consistent temperature until perfectly cooked through – YUM! After a long day of celebrating, what more could you and your wedding guests want?
Address: 635 Colville Rd, Whites Valley SA 5172, Australia
Bartique Vintage Caravan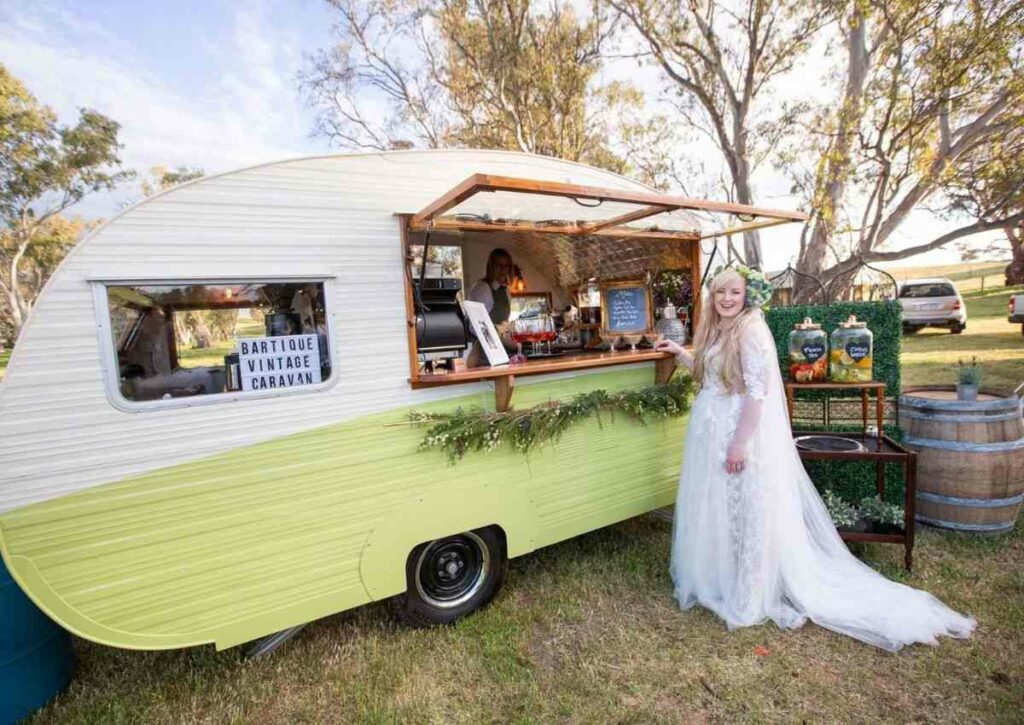 They understand how important drinks are on your wedding day. As a result, they provide a variety of menu options and tailor their packages to what you want to drink and share with your loved ones.
Adelaide couples prefer Bartique Vintage Caravan. Bartique Vintage Caravan is a mobile bar truck for wedding that offers a variety of drink options. If you want to hire a bar for a wedding. There are several menus and packages available, and packages can be customized to meet your specific needs and budget. Whatever the wedding theme, the Bartique Vintage Caravan is the ideal addition to any event!
Address: SA State Wide
In conclusion
A wedding is a once-in-a-lifetime event that should be tailored to the couple's preferences and personality. A professional mobile wedding catering in Adelaide will provide professional service to give everyone peace of mind, as well as food options that will help get incredible celebrations started in a memorable way.
Refer to the list and tips above to choose the best mobile wedding catering in Adelaide. Follow Designa's blog to read great articles for your wedding options.