Looking for Italian wedding venues in Sydney? Undoubtedly, your wedding day is the most memorable occasion in your life. Months of meticulous planning go into ensuring that your wedding day is nothing short of perfect. Finding a suitable venue is one of the most important aspects of planning a perfect wedding.
Sydney wedding venues have a fantastic selection of locations for ceremonies and receptions. From fine-dining restaurants to 5-star hotels, function centres, and parks, Sydney has the best selection of urban wedding venues in New South Wales.
In this post, Designa will show you the best Italian style wedding venues in NSW as well as the best Sydney reception venue.
Italian Inspired Wedding Ideas
1. Make the Invitation Suite Italian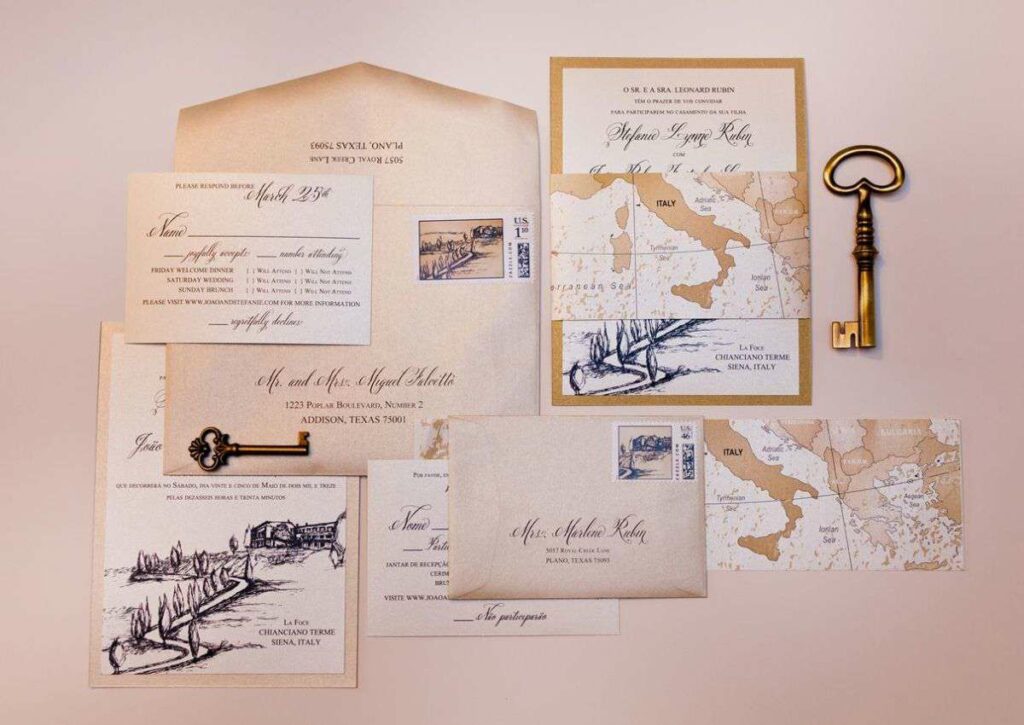 Incorporate details in your invitations to carry your Italian theme throughout all aspects of your wedding. Let us do the smallest details to make your Italian wedding the highlight of your life. Small but impressive cards can make your diners more excited.
2. Enhance Traditional Cuisine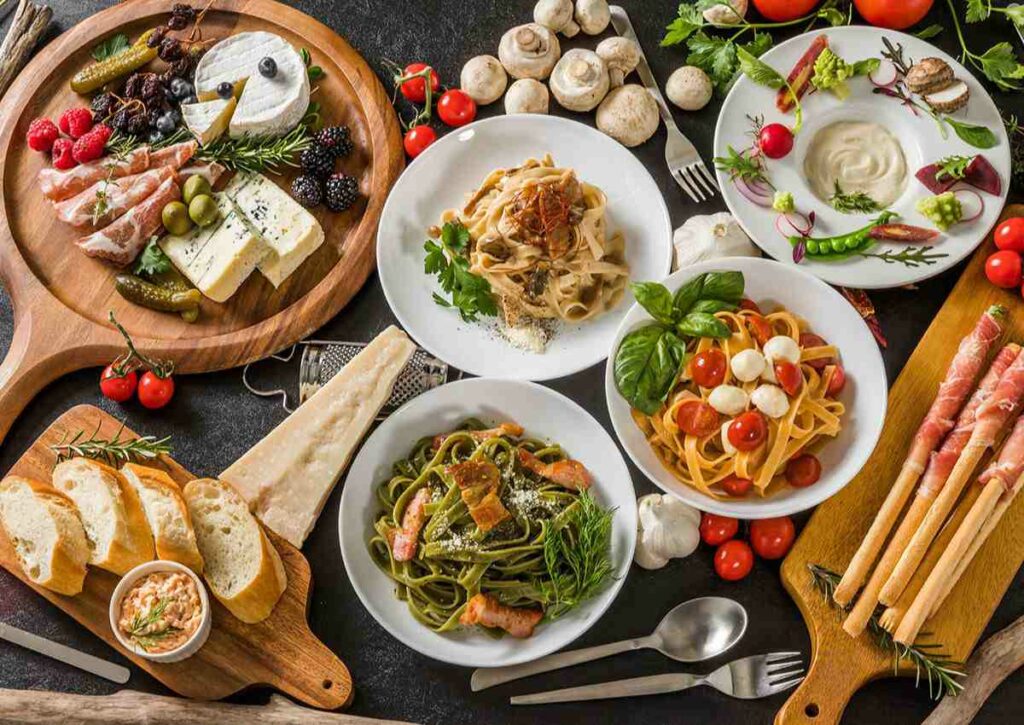 Why not feature authentic Italian cuisine prominently on your menu? There are numerous ways to incorporate incredible cheeses and cured meats from Italy into your menu. We love the idea of setting up a station where guests can create their own charcuterie board inspired by Italy.
3. Play Around With Pizza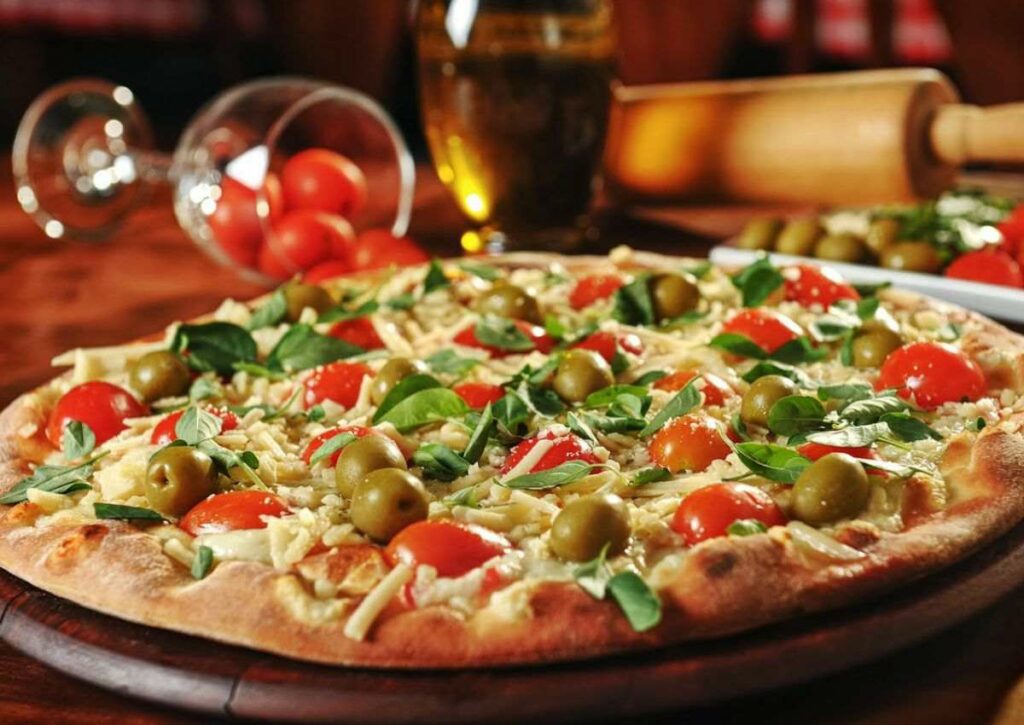 Pizza is, of course, an Italian tradition, and it may be the most delicious way to bring a taste of Italy to your wedding. Choose classic options with your caterer for a playful and fun menu addition.
10+ Best Italian Wedding Venues in Sydney
1. Ormeggio at the Spit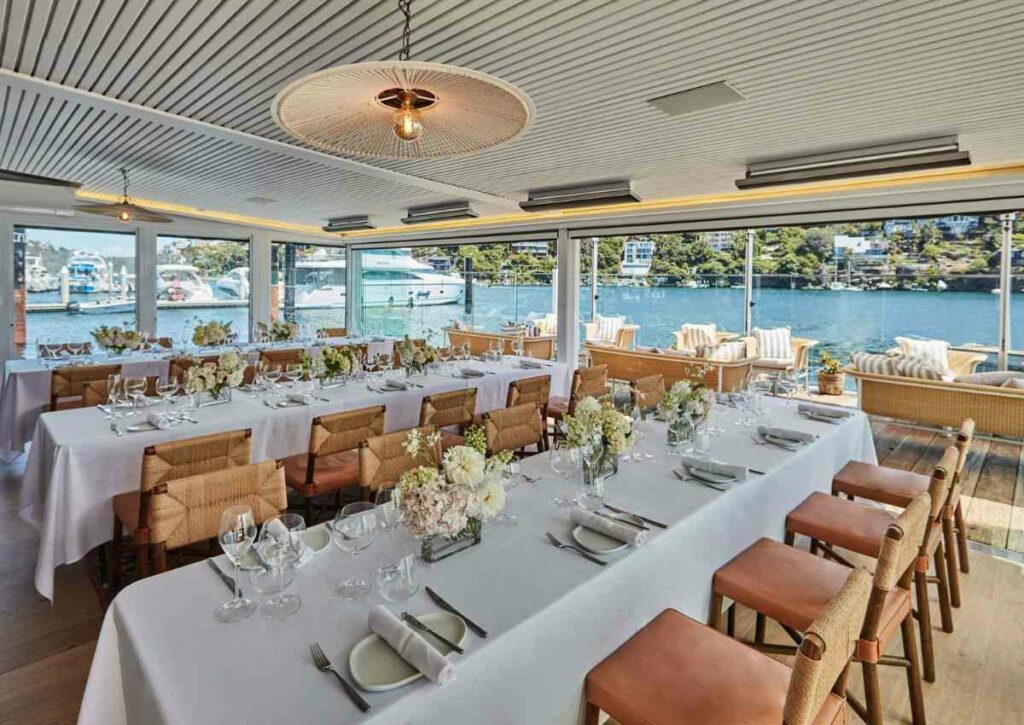 One of the first impressive venues for Italian wedding venues in Sydney is Ormeggio at the Spit.
Italian seafood restaurant, cocktail lounge, and chic wedding location with stunning views of Pearl Bay and Middle Harbour. Flexible wedding packages offer the choice of having both the indoor ceremony and reception at the same Sydney location, as well as the ability to arrive by boat.
Chiosco offers glass-enclosed wedding venues with 270-degree water views. The ideal location for a wedding in bad weather.
Address: Spit Road, Mosman, NSW 2088
2. Oliveto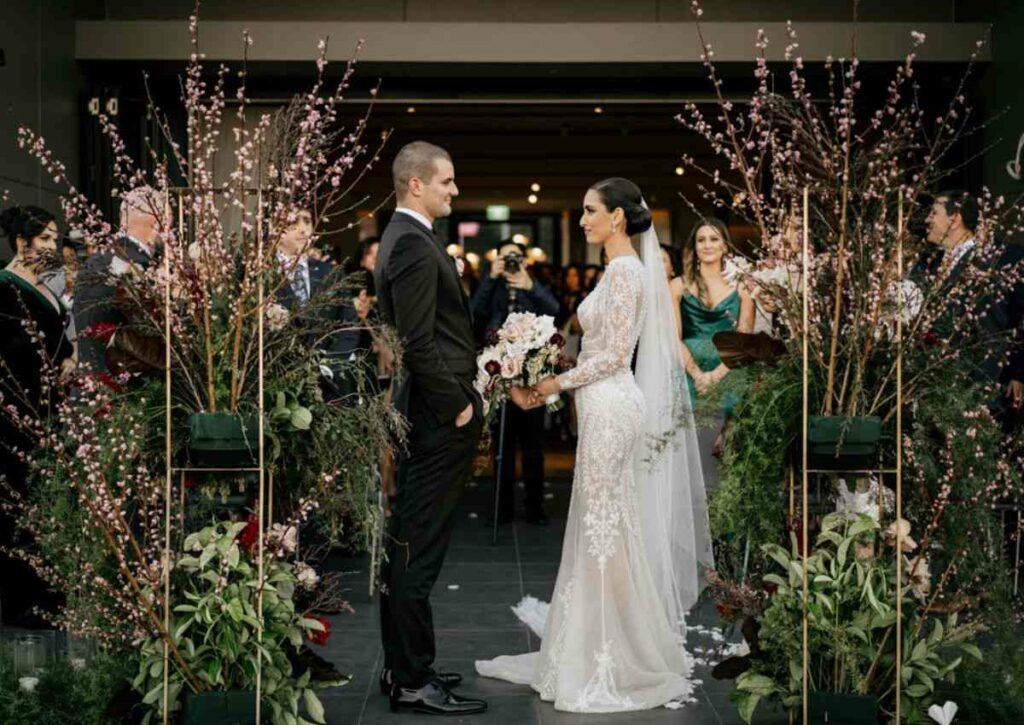 Come to Oliveto for a spectacular blend of Australian waterfront and Italian style. This romantic, elegant, and stylish setting serves the finest Italian cuisine while overlooking the water and parkland.
Oliveto Ristorante, one of Sydney's most respected function venues, is located in the beautiful parklands of Brays Bay Reserve and offers an elegant yet stylish venue with glass doors that open to reveal tranquil water views and lush green surroundings.
Address: 443 Concord Road, Rhodes, NSW 2138
3. Aqua Dining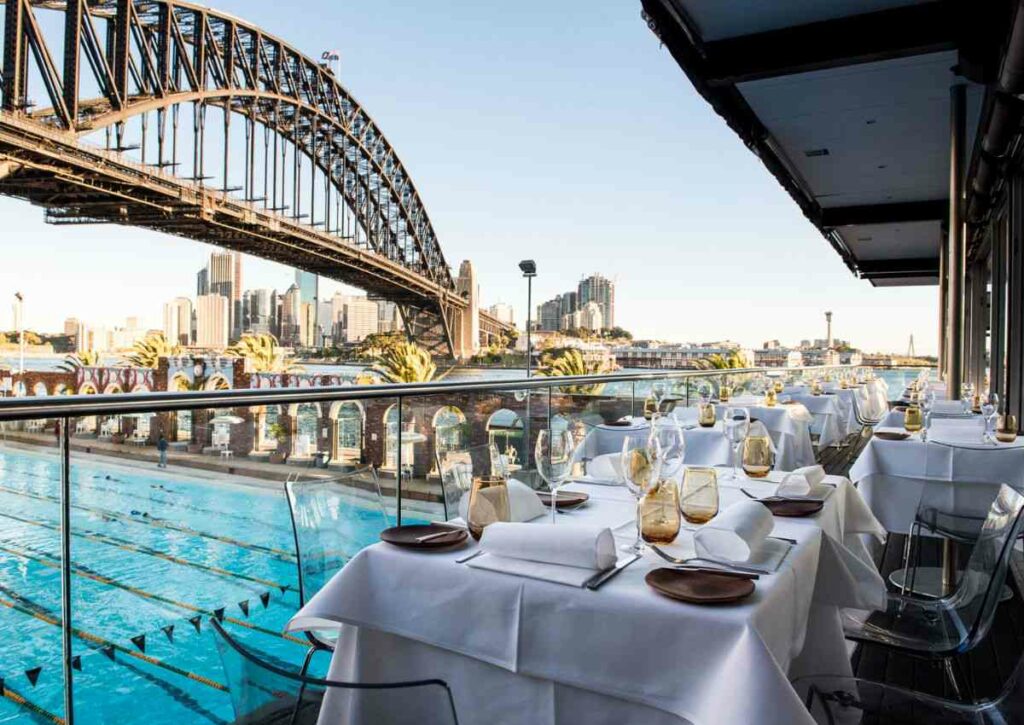 Modern Italian eatery with unmatched views of Sydney's city and harbour. One of the most impressive wedding venues in Sydney is Aqua Dining, which is located at North Sydney Pool, directly underneath the Harbour Bridge.
One of the great Italian inspired wedding venues in NSW that couples cannot ignore.
Address: Paul Street, Milsons Point, NSW 2061
4. Biviano's Dural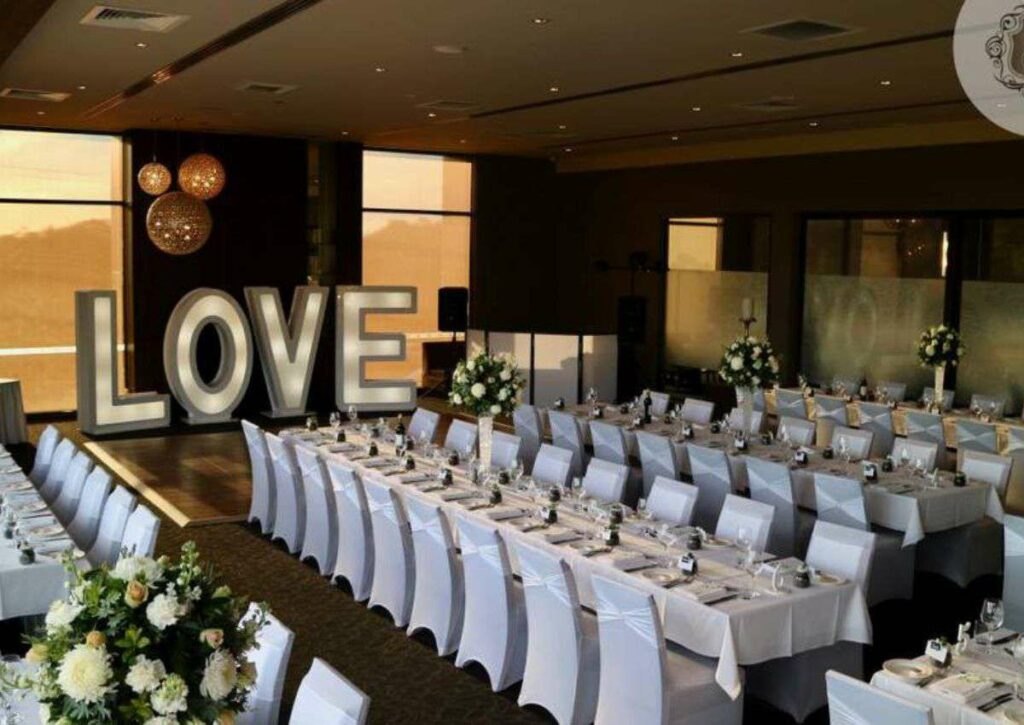 Biviano's is fine dining seafood and Italian restaurant with an events centre on Sydney's outskirts. Wedding venues include three reception rooms, as well as manicured gardens for outdoor ceremonies on the lawn.
A polished and modernistic venue offering the very best in quality cuisine and professional service. With four stunning custom-designed event spaces.
Address: 628 Old Northern Road, Dural, NSW 2158
5. Palladio Arcadia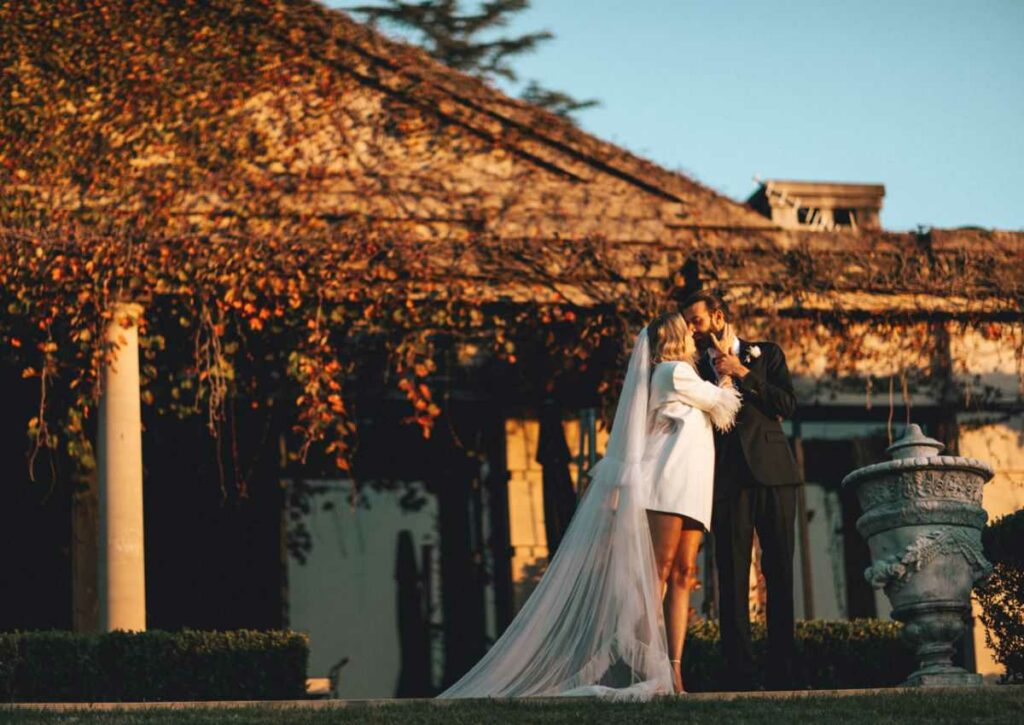 Palladio Arcadia is an opulent new wedding estate on 33 acres in Sydney's northwestern suburbs. The Italian-style villa hosts a limited number of weddings each year and sleeps ten people for the weekend.
Expansive European-style gardens surround the main homestead and pool house, providing a variety of elegant outdoor wedding locations. The lucky few Sydney weddings that grace this stunning property enjoy a peaceful and ambient setting, spectacular sunsets, and breathtaking views of the surrounding countryside.
Address: Nollands Road, Fiddletown, NSW 2159
6. Sydney Observatory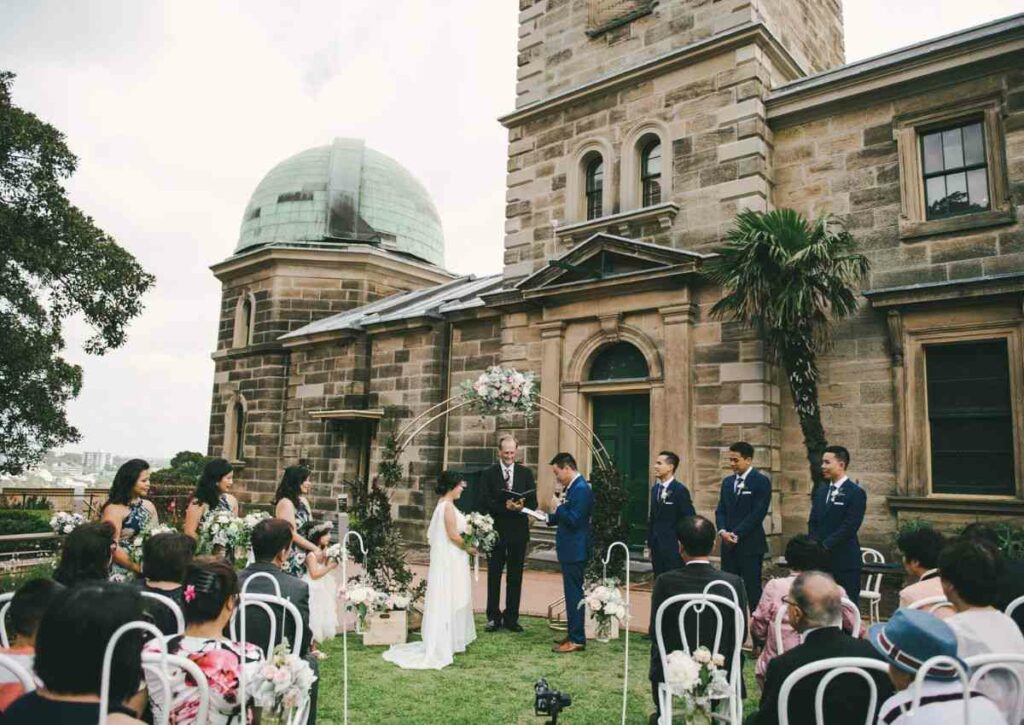 This venue is one of the most memorable and magical in Sydney due to its imposing location, harbour views, and manicured lawns.
As a backdrop for your special occasion, the historical building adds new dimensions of interest. The sandstone structure, with its copper telescope domes and tower for viewing the southern skies, has captivated astronomers for over a century and a half and will add a wonderful Italian feel to your day.
Address: 1003 Upper Fort St, Millers Point, NSW
7. Italian Village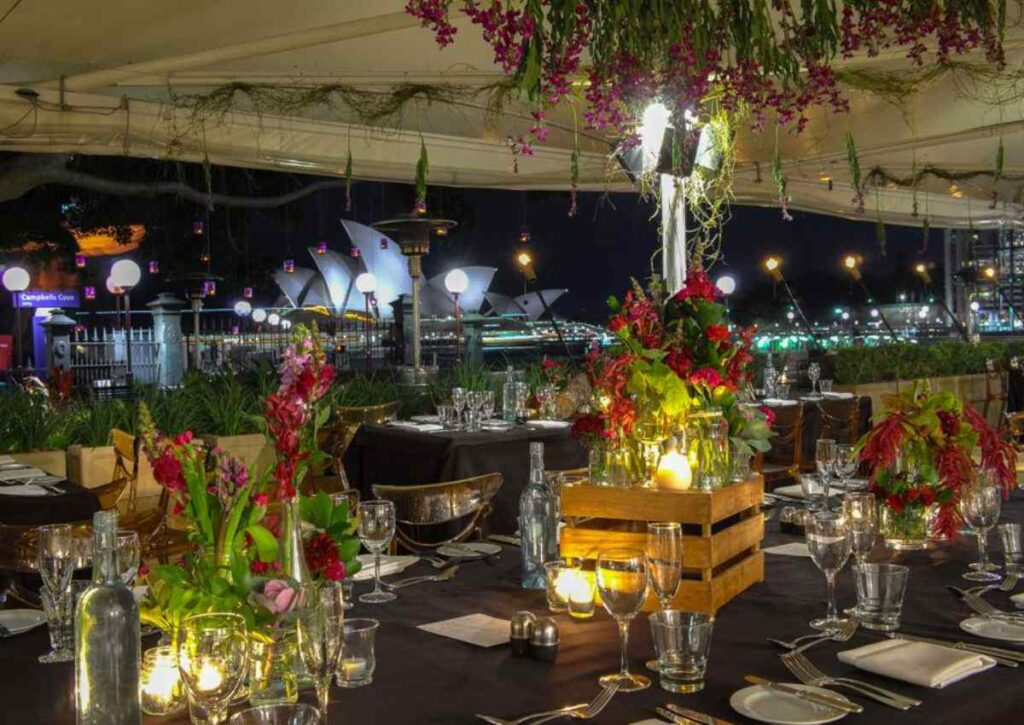 Italian Village, located in Sydney Harbour's dress circle within a three-level heritage-listed sandstone building, embraces the passion of Italy and a vibrant village atmosphere for an unforgettable wedding.
Italian Village, which specializes in freshly-plated contemporary Italian cuisine and contemporary Australian options, takes pride in generous servings delivered to your guests with gracious hospitality.
Address: 7 Circular Quay West, Sydney, New South Wales
8. Oakliegh Vigneto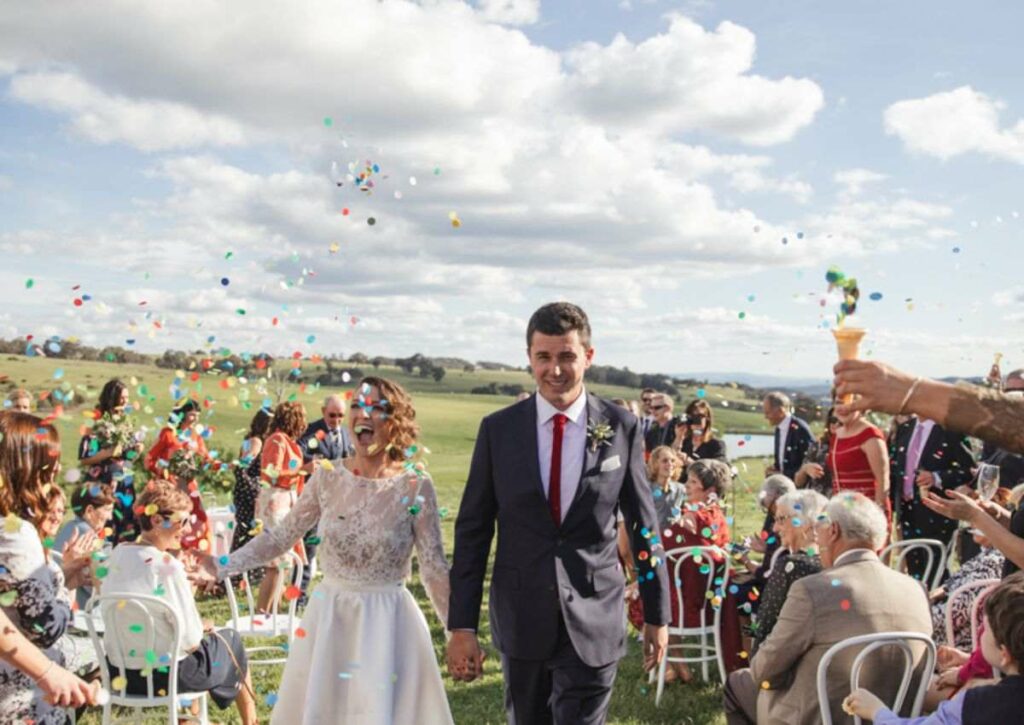 Oakliegh Vigneto is an Italian-inspired vineyard and farm perched on a hill with breathtaking views of our lake and the valleys below, ideal for Italian wedding venues in Sydney and functions.
Their packages may include lodging in the villa to allow you to relax and enjoy your special day.
Address: Sunset Hills Rd, Neville, NSW
9. Cavallino Ristorante Pizzeria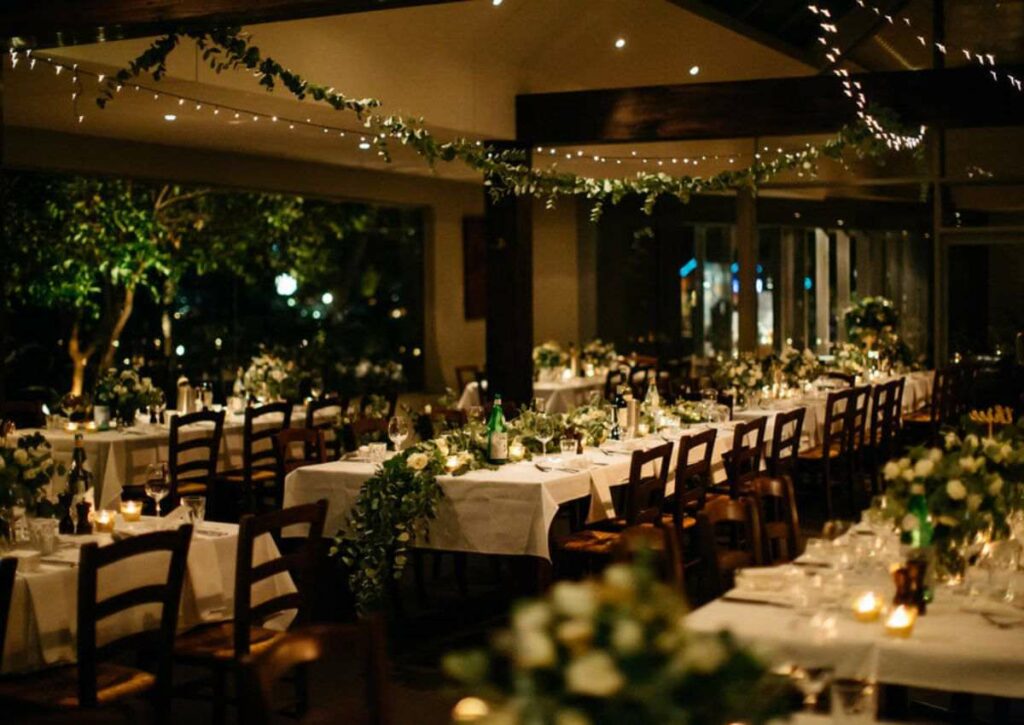 Cavallino Ristorante Pizzeria is located in Terrey Hills, on the outskirts of Ku-ring-gai Chase National Park.
Because they provide a variety of unique spaces and packages, a versatile venue is ideal for hosting your special occasion or event. Their team is committed to attending to and personalizing your function needs, ensuring that you and your guests have a truly memorable experience and that all of your expectations are met – and exceeded.
Address: 1 Yulong Ave, Terrey Hills NSW
10. Doltone House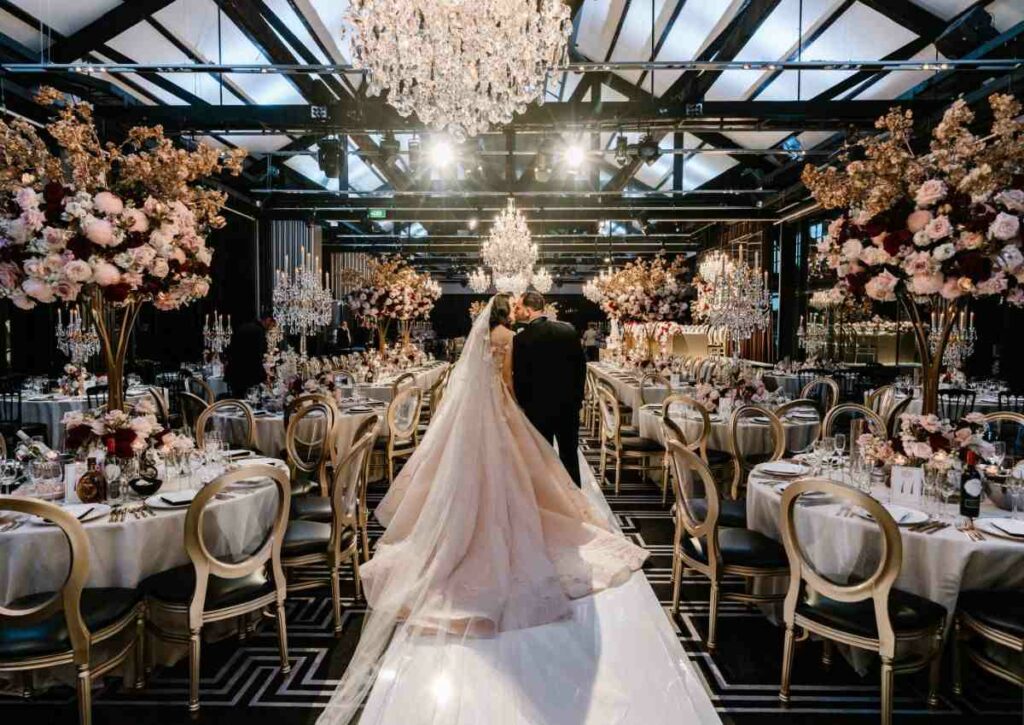 Doltone House Venue is one of Sydney's most glamorous award-winning venues, with elegant wedding reception venues, conference venues, a heritage waterfront venue, and one-of-a-kind event spaces.
Your 'I do' location. Begin your life together in the most romantic way possible, with a dream wedding at one of Sydney's idyllic Doltone House wedding and reception venues.
They strive to exceed all expectations, from the highest quality of food to exceptional attention to detail – the ultimate venue experience.
Address: 121-133 Prairie Vale Rd, Bossley Park NSW 2176
In conclusion
Finding the ideal wedding venue in a city as grand and expansive as Sydney can be a daunting task, particularly when it comes to selecting the best Italian wedding venues in Sydney that meet your needs.
Choosing one of these top Sydney wedding venues will relieve some of the stress and ensure that you have a magical and romantic experience! Besides Sydney, we also have a great list of Italian wedding venues in Melbourne if you're interested. Don't forget to check out more articles from Blog Designa to have great ideas for your upcoming wedding.