Garden wedding venues in NSW offer a diverse range of picturesque garden settings for wedding ceremonies and outdoor receptions. Whether you're looking for park or garden ceremony locations or planning a garden wedding reception, New South Wales has an exciting selection of indoor and outdoor wedding venues that are ideal for garden weddings.
If you're looking for a garden ceremony venue or garden party venue for your wedding reception, you've come to the right place. Here, Designa presents to you the top garden wedding venues in NSW.
Cool Tips to organize garden weddings in NSW
1. Flowers
Flowers are biodegradable and make excellent centrepieces. It's simple to add more flowers to a garden party. Instead of cutting stems, you could use flowers in pots as centrepieces. House plants could also be used. Succulents can look very nice and don't require much maintenance.
2. Catering
You want a setup that keeps bugs from eating your food. You'll need a space dedicated to keeping the food fresh. Even if you are doing this at home, I recommend hiring a caterer.
They can assist in food management, preventing people from going hog wild over everything they see, and ensuring you have enough plates. Caterers are knowledgeable about what to consider. They know how to keep food warm and when to serve the cake.
3. Creative seating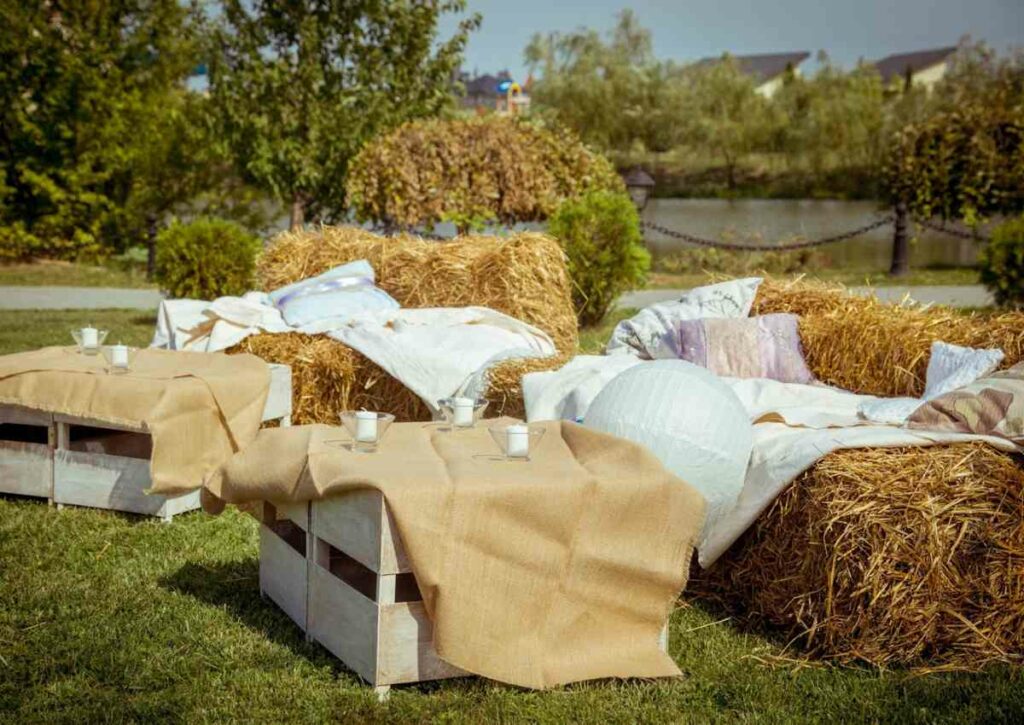 Unusual seating will add some personality to your garden wedding style. Consider picnic blankets, hay bales, wooden crates, and mismatched chairs and tables.
4. Look for Sustainable Options
A wedding or reception can easily generate a large amount of waste. There are some tricks you can use to limit the amount of trash you and your guests generate.
5. Lawn games
Play some lawn games to keep your guests entertained. Lawn bowls, ring toss, giant Jenga, or croquet will keep them entertained, especially while you are having your photos taken!
Top 10+ Garden Wedding Venues in NSW
1. Summergrove Estate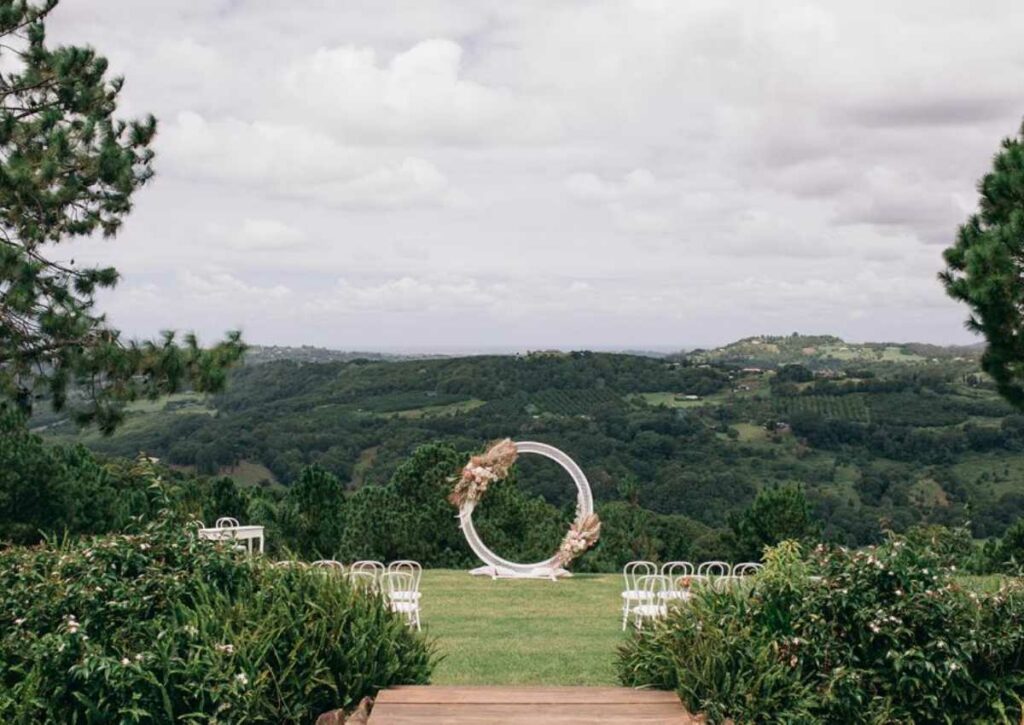 Summergrove Estate is a private haven on 73 hilltop acres. It's an ideal location for destination weddings, with on-site accommodations, a swimming pool, lawn tennis, and a variety of indoor and outdoor wedding venues.
If you are looking for one of the garden wedding venues in NSW, then this is the first good choice for you.
Address: Carool – Northern NSW
2. Osteria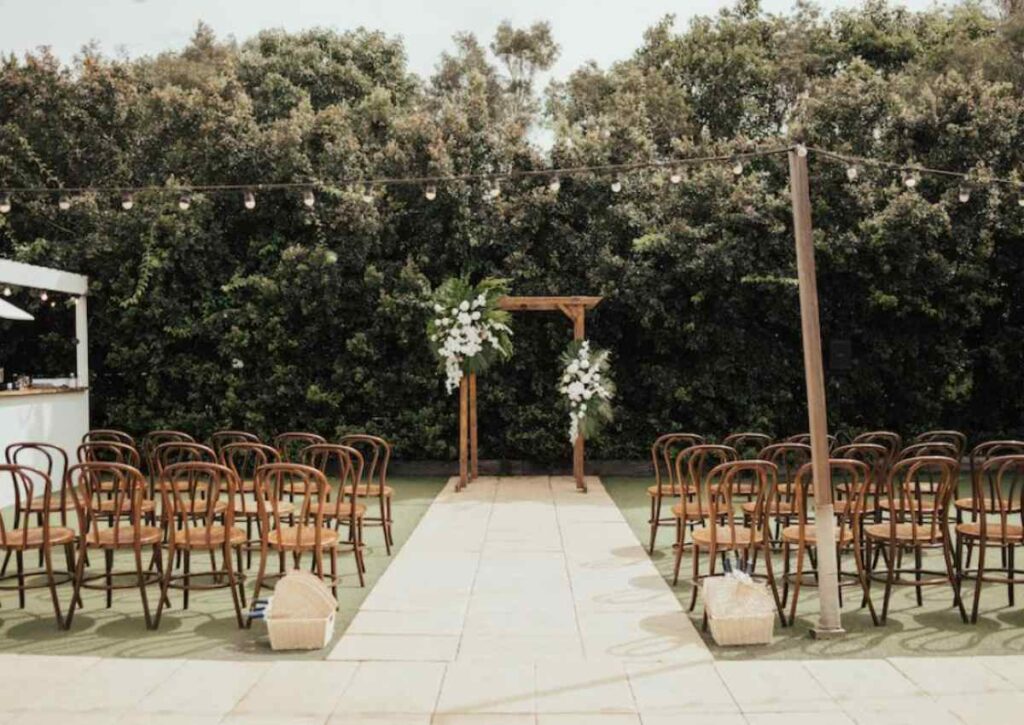 Osteria is a popular Tweed Coast wedding venue with a focus on good food and wine, located just a few minutes from the beach. The famed Bougainvillea Arch, which frames the venue entry with magenta leaves by day and twinkling fairy lights by night, is one of the most beautiful photo locations.
The courtyard and private garden are ideal for garden wedding ideas.
Address: Casuarina – Northern NSW
3. Springfield House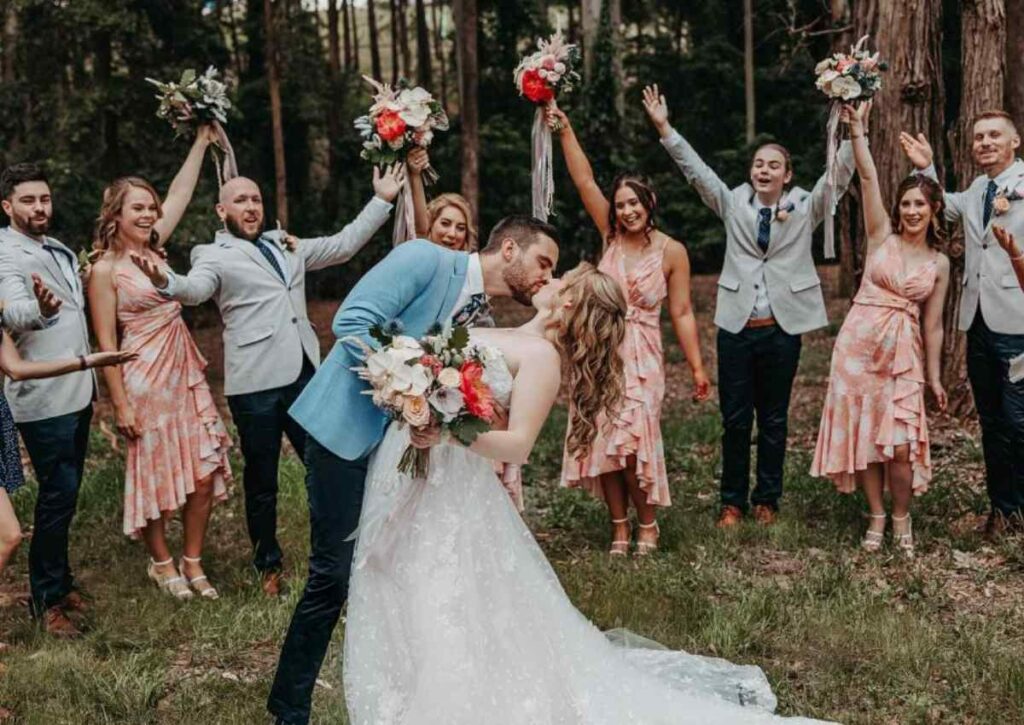 Springfield House is a 5-acre garden venue in a peaceful country setting, one of the best garden wedding venues in Sydney, located in leafy North West Sydney. Springfield House is a convenient wedding venue with private gardens and two reception spaces that is easily accessible from all areas of Sydney.
Address: Dural – Norwest Sydney
4. Milton Park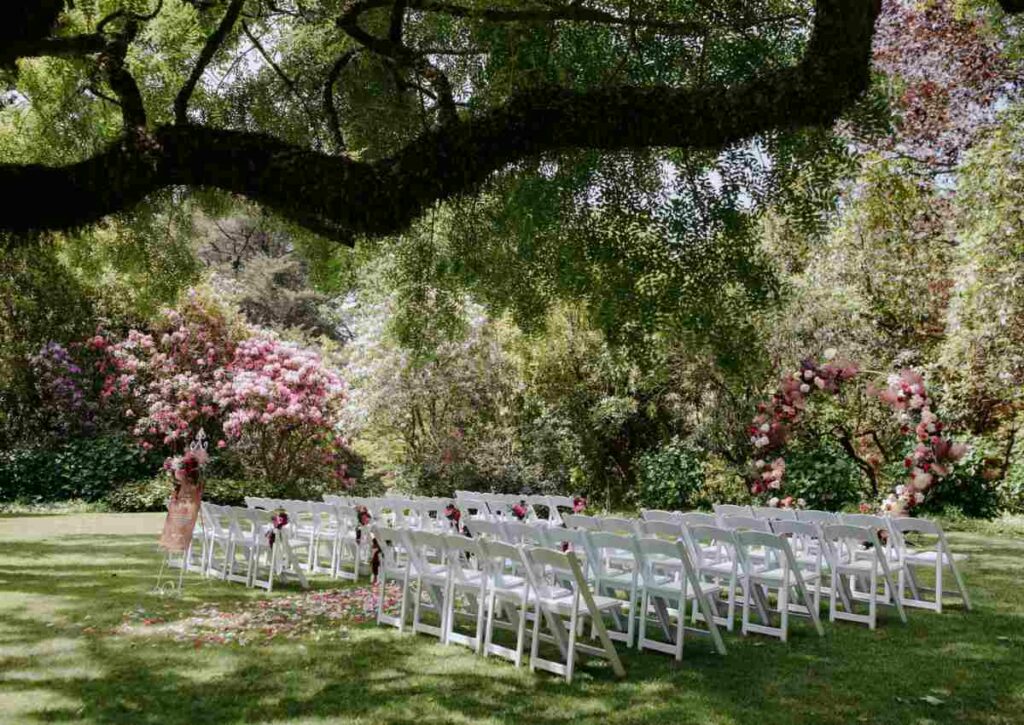 Open space for an unforgettable wedding. Just within a couple of hours' drive down south from Sydney, you'll come across the heavenly Milton Park. It's not only a spectacular all-in-one wedding venue but also a fantastic place to spend a long weekend, complete with refined gardens, an impeccable swimming pool, and a spa.
Address: Hordens Rd, Bowral
5. Loxley on Bellbird Hill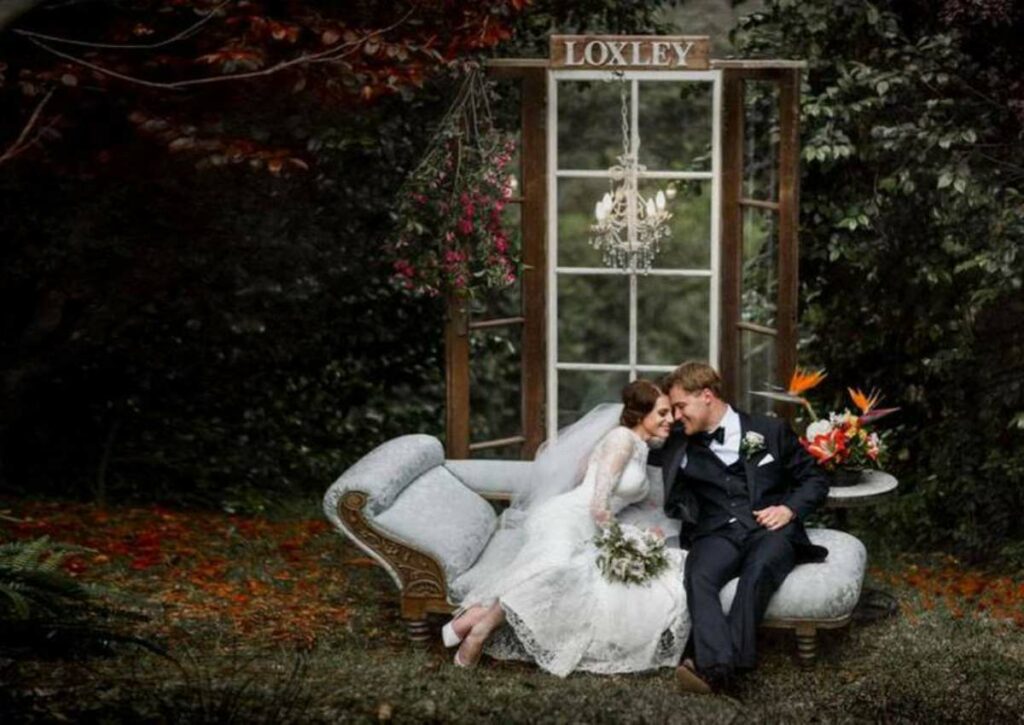 Loxley on Bellbird Hill is a heritage-listed wedding location with views of the Sydney basin and is surrounded by stunning natural beauty. Loxley is the ideal location for a destination garden wedding because it has lodging and two reception venues on-site.
The ground floor deck is a unique location for garden weddings and features hardwood flooring. You can also have a lawn ceremony and get married among the trees, ponds, and water lilies.
Address: Kurrajong Hills – Blue Mountains
6. Somersby Gardens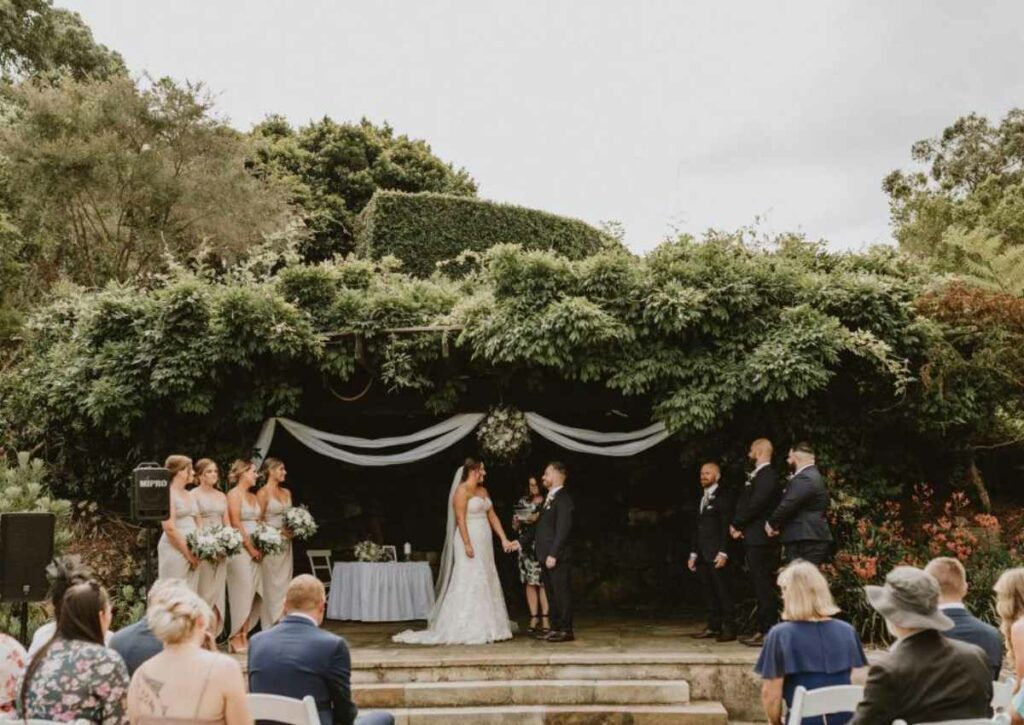 Somersby Gardens is a secluded 50-acre property on NSW's Central Coast that offers complete privacy in a stunning native bushland setting. The property, which is right on the doorstep of The Great North Walk, features delightful rural scenes with native flora and fauna, including birds and wild deer.
The Cutting country lane, The Western Ledge clifftop with stunning bush views, and Horseshoe Bridge are all spectacular photo opportunities.
Address: Somersby – Central Coast
7. Chateau Elan Resort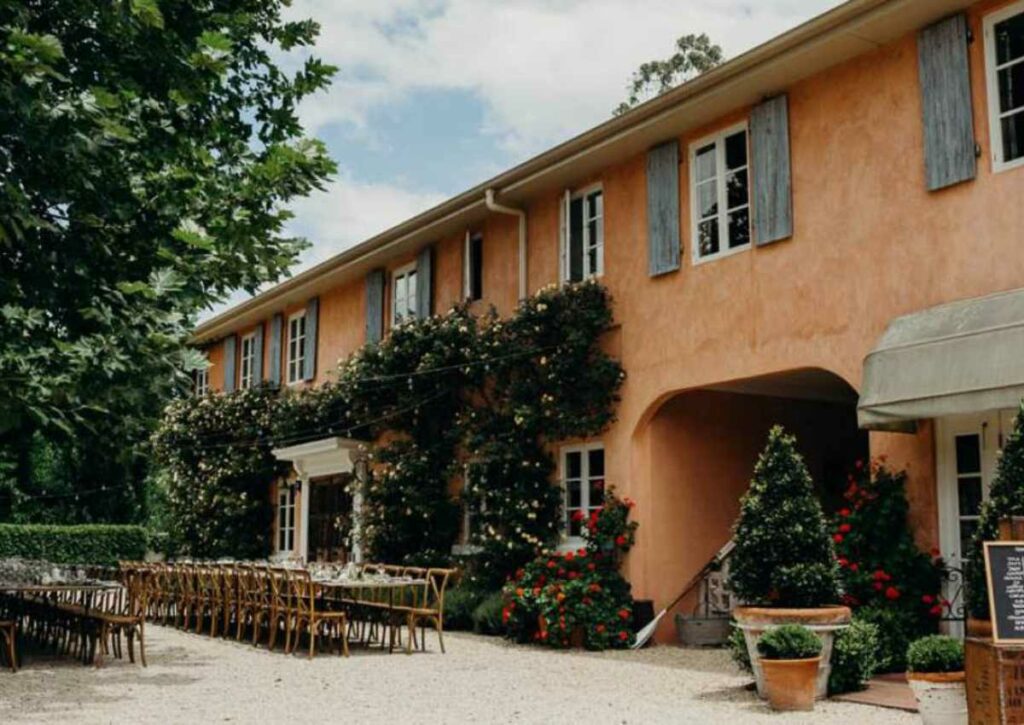 Redleaf Wollombi is a 100-acre private estate with a six-bedroom luxury homestead, a barn, and immaculate grounds. The luxurious estate provides a very private and intimate setting for garden weddings and is ideal for a wedding weekend away with family and friends. Mulberry, Poplar, Olive, and Golden Rain trees are some examples.
Address: Wollombi – Hunter Valley
8. Ravensthorpe Guesthouse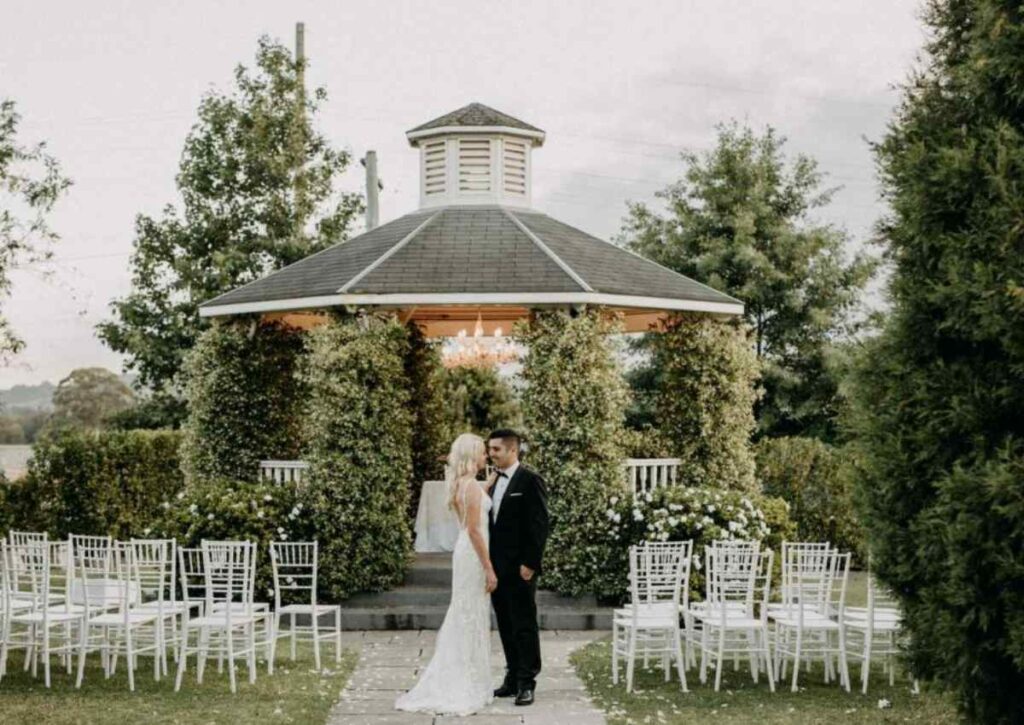 Ravensthorpe Guesthouse is a beautiful Georgian manor house with a light-filled conservatory, a private courtyard, and a garden marquee. The stately homestead is surrounded by 3 acres of classic wedding gardens, making it a one-stop shop for getting ready, ceremony, photos, and reception.
Address: 56 Tongarra Rd, Albion Park NSW 2527
9. Tumbling Waters Retreat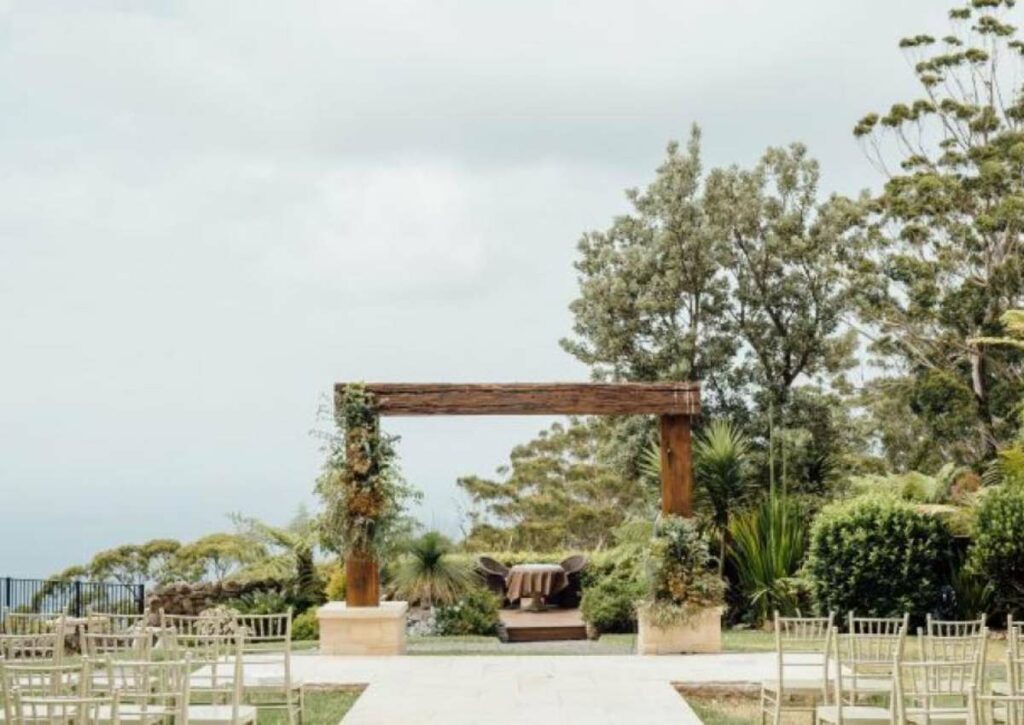 Tumbling Waters Retreat garden weddings are surrounded by native rainforest and overlook panoramic ocean views. Ceremony-only packages for 2-hour garden weddings are available any day of the week, subject to availability.
TWR's clifftop gardens include a permanent wood arbour, a sandstone aisle, and panoramic views of the ocean. Tiffany chairs, a signing table, and an outdoor Bose sound system are included in all garden weddings.
Address: Stanwell Tops – Illawarra
10. Tanilba House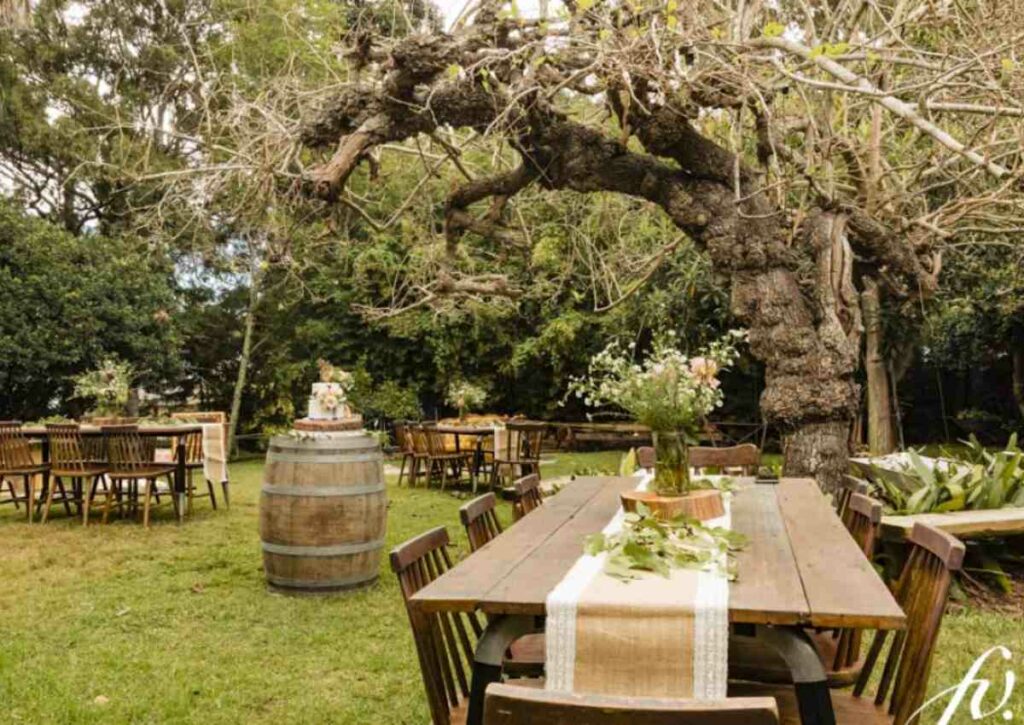 Tanilba House is a heritage-listed homestead set on three acres of flower-filled gardens. The coastal property has stunning waterfront views as well as local wildlife such as koalas. Garden weddings are available with ceremony-only packages.
For garden wedding ceremonies, two massive fig trees form a natural cathedral. There is also a 30m long wisteria arbour with stone pillars in the gardens.
If you are looking for one of the best garden wedding venues in NSW then this is a great choice for you.
Address: Tanilba Bay – Port Stephens
In conclusion
No matter which of the garden wedding venues in NSW we have selected from any of the garden wedding venues in NSW, they are guaranteed to bring you unforgettable experiences of a lifetime.
Check out Designa's blog to have more great ideas for your wedding.