Have you ever dreamed of getting married in a special place like on the water? Are you wondering what it would be like to have wedding receptions on a boat? If you are a person who loves new experiences, then this wedding idea is a great choice for you.
Boats provide a beautiful view during your entire event and are a great way to simplify the whole experience. Yet planning a harbour cruise wedding on the water and choosing quality venues involves some essential details to have an unforgettable wedding.
In this post, Designa would like to show you what you need to know before you start looking for that wedding boat rental.
How to plan wedding receptions on a boat
1. Pick Your Yacht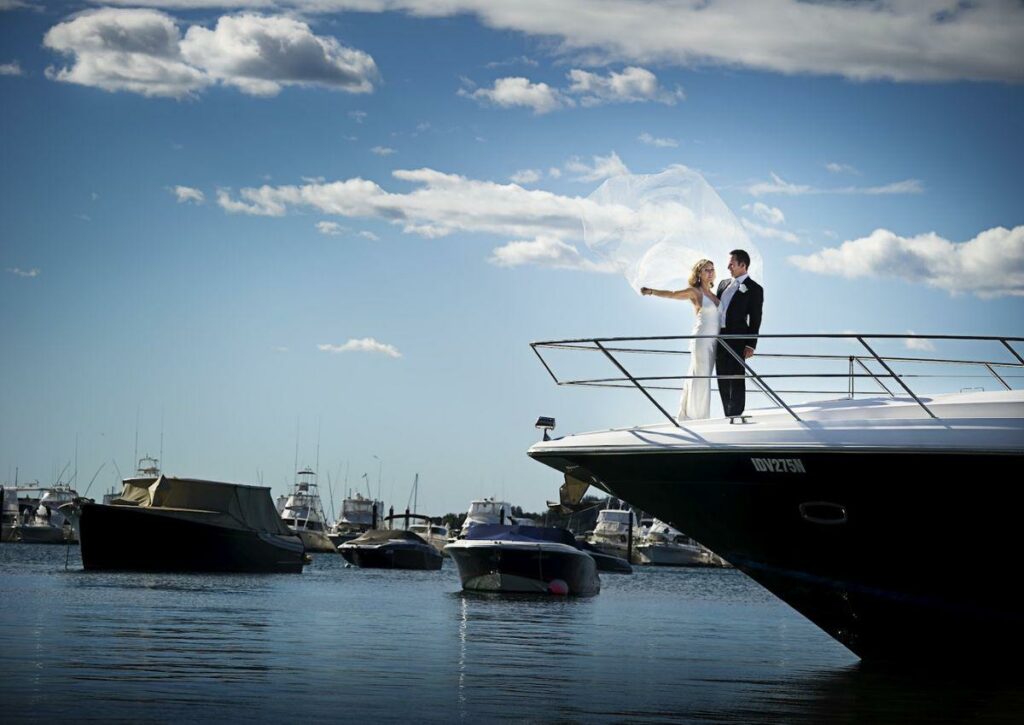 It is critical to select a boating venue that is convenient for all of your guests. It's conveniently located in the city, so locals can easily get there, and out-of-town guests can enjoy some great tourist attractions while they're there.
Some boats include an event planner who will work with you to find decorations and menu items that match your preferences and budget. They will handle details like food delivery so you can enjoy your special day.
You might want your yacht to have a large dance floor or seating for guests on the upper level. It is also critical to find a yacht that can accommodate the number of guests you anticipate.
2. Make It More Comfortable
Unlike at other wedding venues, "fashionably late" guests may miss your wedding if they do not arrive on time. Make a little room in your arrival time to ensure that no one is left out in the cold.
You should also be prepared for motion sickness and cold night air. Offering Dramamine or light sweaters to your guests can go a long way toward making them feel more at ease. In the event that guests need to leave early, some boat companies will collaborate with water taxi services.
3. Theme It Out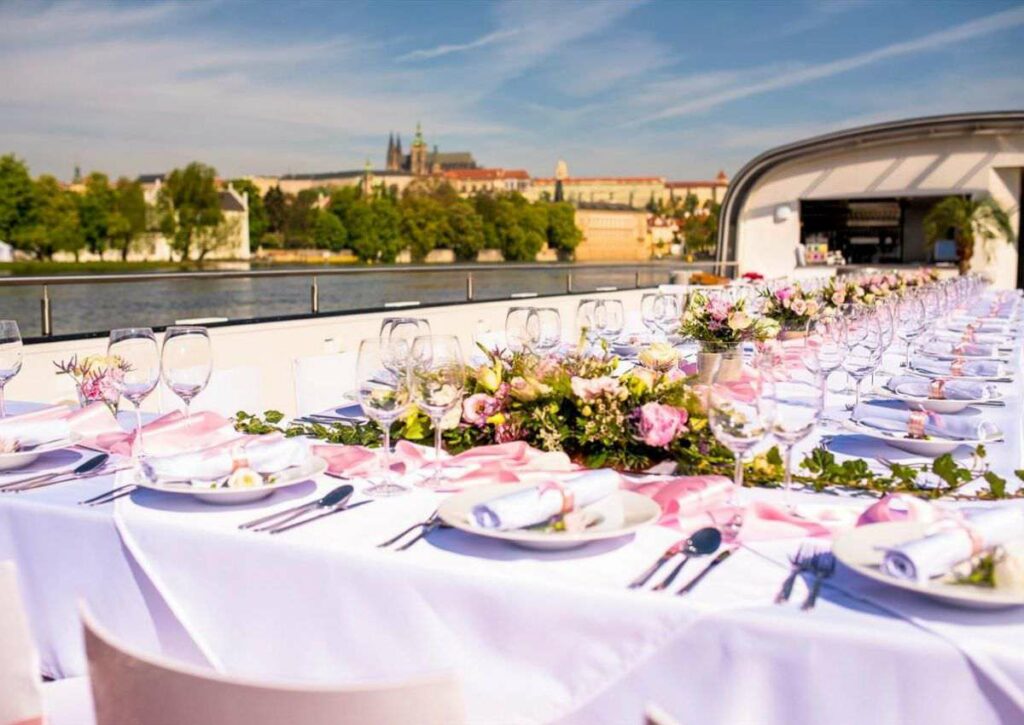 Everything from your colour scheme to your music selection can reflect your day's nautical luxury. During cocktail hour, play songs like "Beyond The Sea" and "Sittin' On The Dock of a Bay," or hire a small mariachi band. Give your guests seashells or water glasses as favours so they can remember your special day in style.
4. Choose Appropriate Attire and the Dress Code
Of course, because you'll be marrying on a boat, you'll want to be very particular about the attire you choose for yourself and your guests. This could mean that you and your bridal party wear pants, boat shoes, and cardigans instead of traditional gowns.
Alternatively, it could mean holding your ceremony on land with the traditional, formal attire and allowing for more comfortable, casual attire once you and your guests board the boat and the reception begins. Whatever you decide, make sure you are clear about your attire and don't wear anything that could easily ruin the ship.
5. Sparingly Decorate Your Venue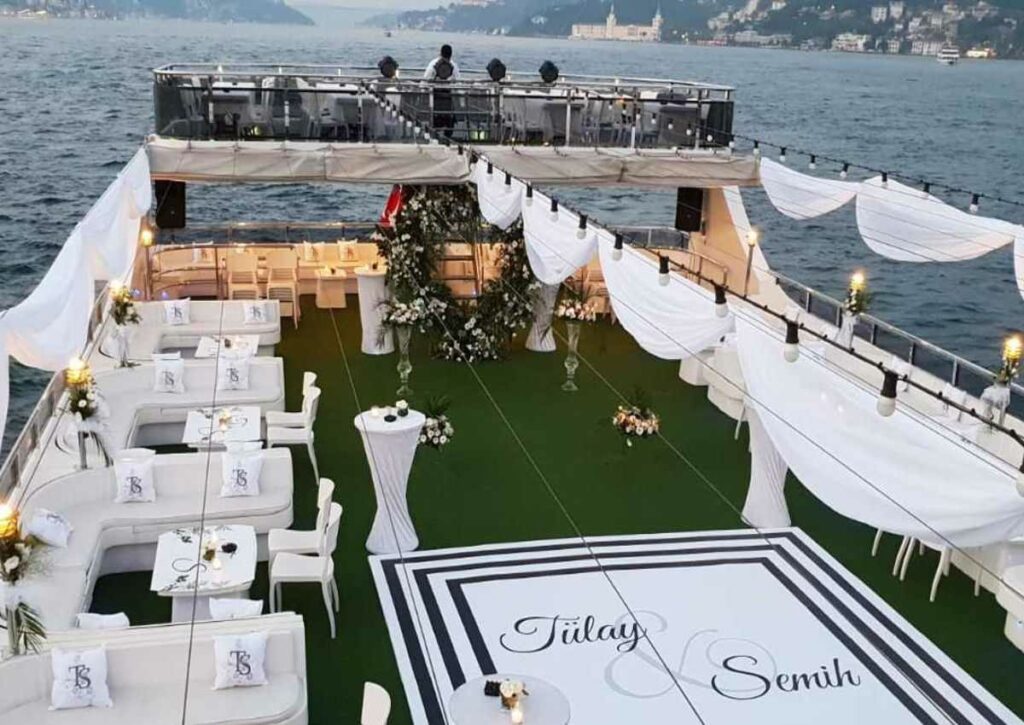 Finally, getting married on a boat has the advantage of having a stunning natural backdrop, which means you don't need a lot of extravagant and costly décor to make your venue stand out. We recommend making the idyllic views surrounding the boat the focal point of your wedding. Then, use your chosen décor sparingly to highlight the natural beauty of being out on the water.
To illustrate, to dress up your tables, all you need are some string lights hanging from each of the boat's central features and lovely floral bouquets. This way, you can achieve the vibrant look you desire while saving money and space for yourself and your guests.
5+ Best Wedding Boats for Unique Weddings
Magic Charters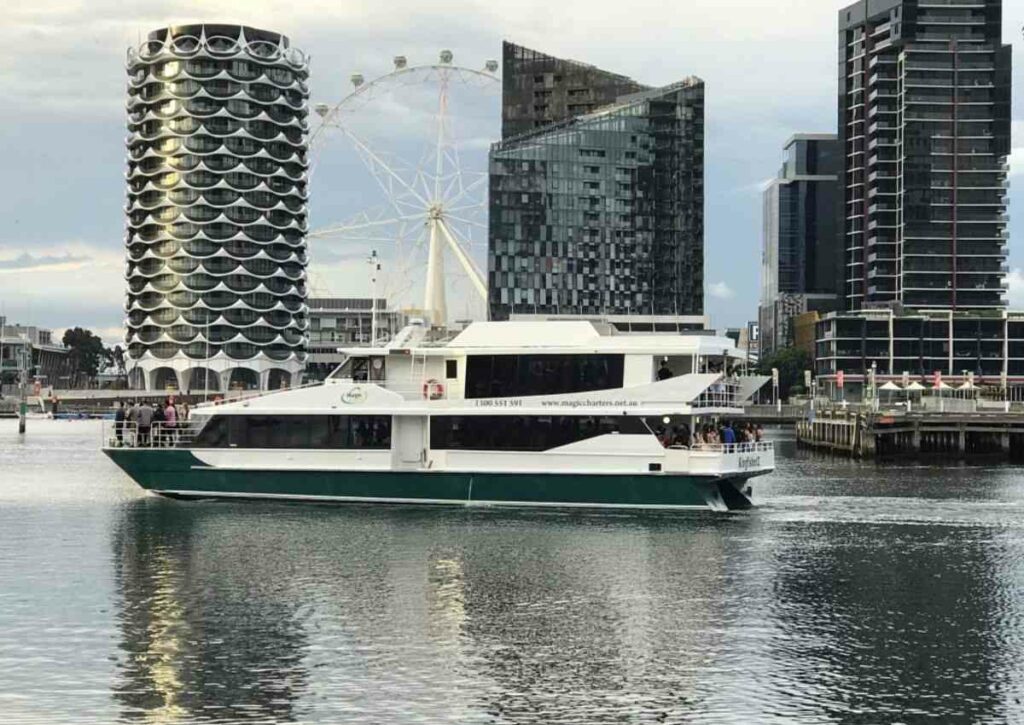 The expert wedding boat hire team at Magic Charters in Melbourne will make your special day as stress-free as possible. They personally sit down with you to ensure that all of your wedding needs are met.
They are here to make your day memorable for you and your guests, and they have many years of experience organizing successful cruise ship weddings. They understand how important your wedding day is, so when you cruise with Magic Charters, you can rest assured that all you have to do is show up on time.
From decorations to transfers, they will make your day on their fabulous wedding boat one to remember.
Mohasuwei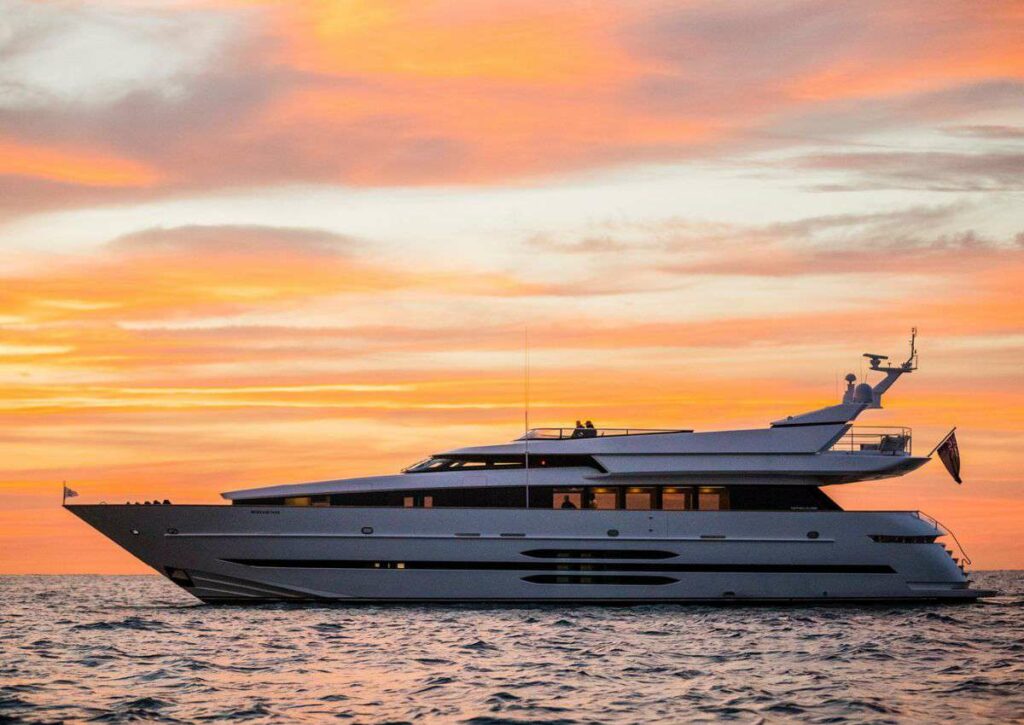 Mohasuwei boat can sleep up to 8 guests in 4 luxuriously appointed guest suites, each with its own en-suite. The Master Cabin has large windows that make you feel like you're at sea level.
Short-term charters can accommodate up to 36 guests, making it the ideal venue for an intimate occasion on Sydney Harbour.
Sydney Charter Boat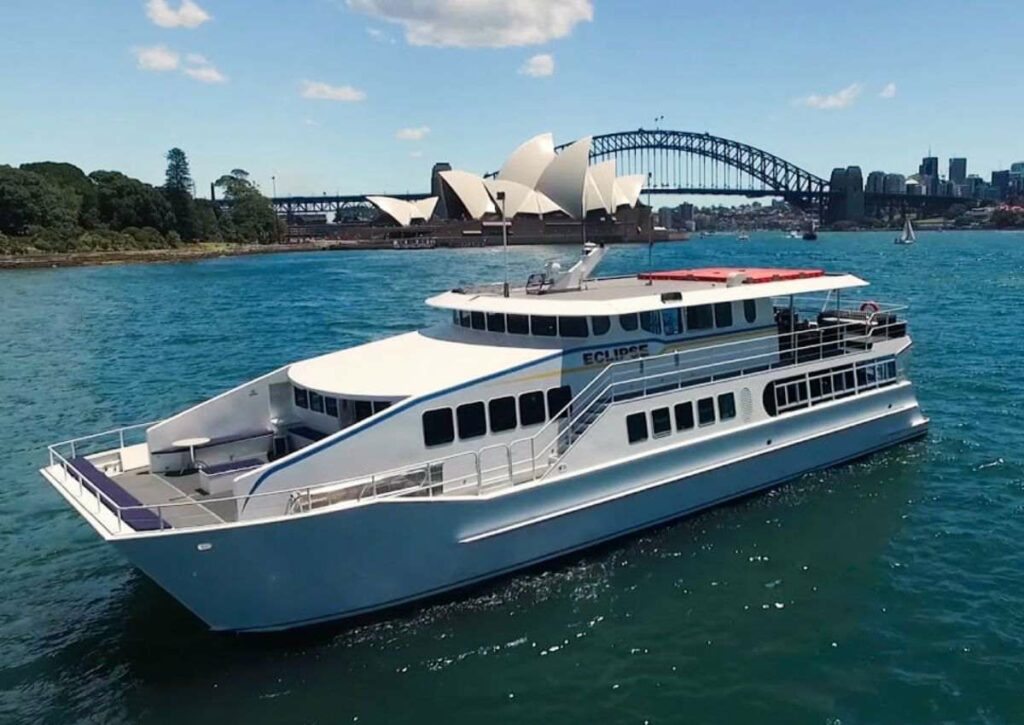 Contact Sydney Charter Boat right away if you believe that having your wedding reception on a boat is the best option for your special day.
You can rely on them to plan the wedding of your dreams because they have more than 10 years of event hosting experience and a reputation for offering superior service.
Nothing is more romantic and memorable than a wedding on the water under a blanket of stars. Picture saying "I do" as you cruise across the famous harbour with the iconic Opera House in the background.
Brisbane Cruises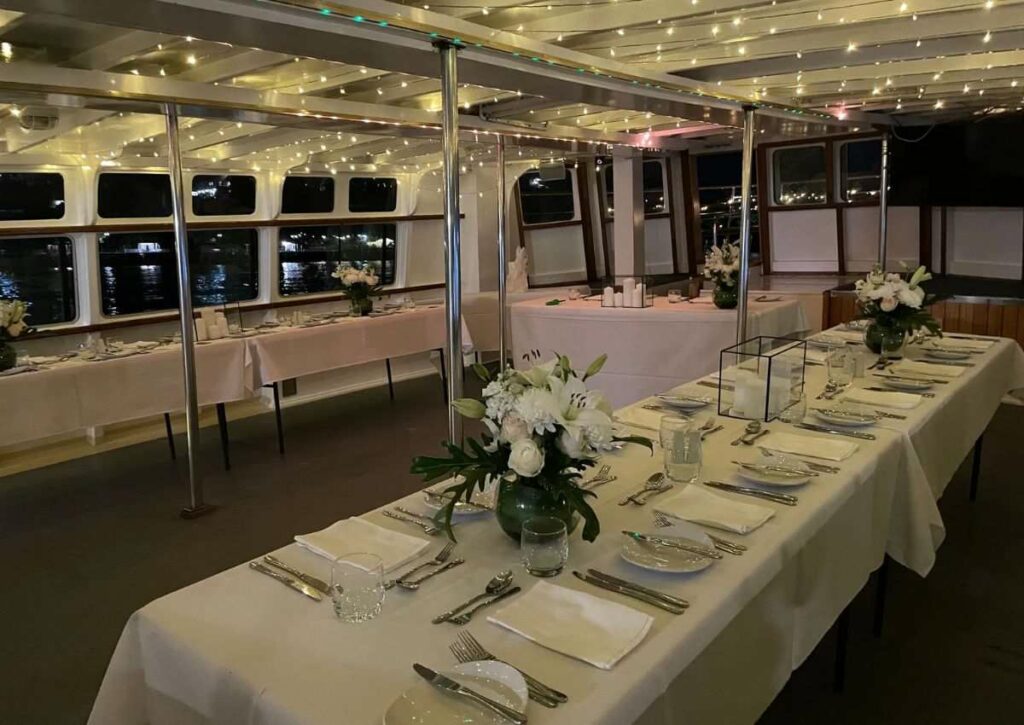 To make your special wedding day a truly unique and memorable experience, let them assist you in planning it.
You and your guests could have your wedding ceremony at the picturesque Rotunda at storied Newstead Park before boarding the MV Lady Brisbane, a classic timber vessel, for your reception. You can enjoy seeing famous landmarks and scenery as you and your guests cruise the Brisbane River.
Your banquet options are planned according to your preferences, or you can choose from a variety of menu options for a sit-down buffet, a cocktail party with finger foods, or something else entirely.
Classic Steamboat Cruises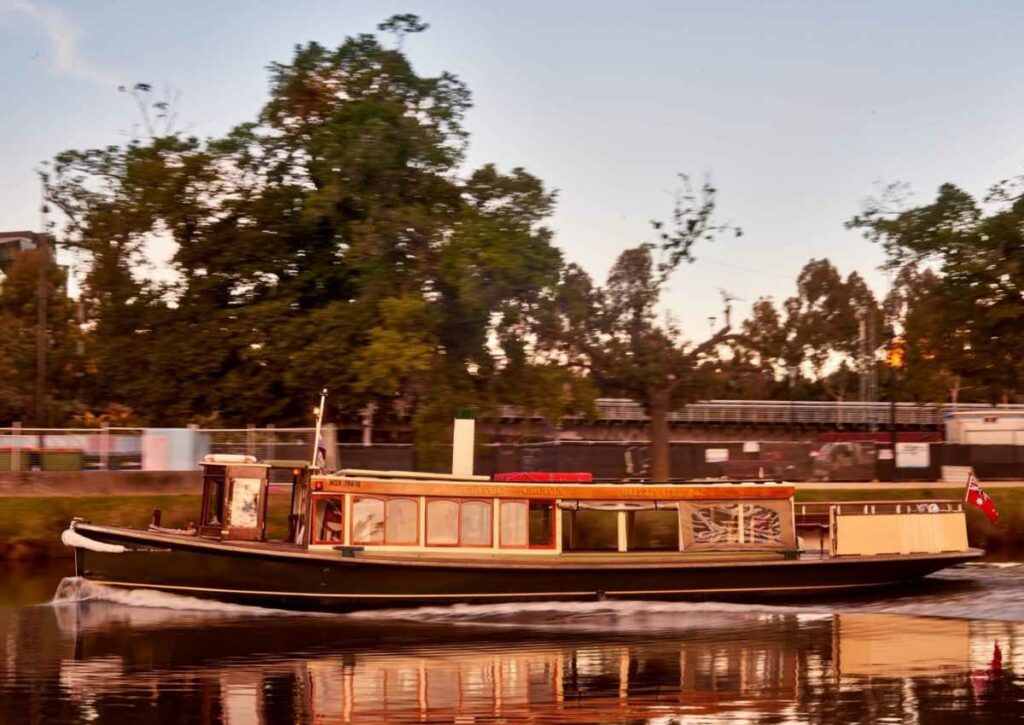 They are experts in planning weddings aboard ships and can customize the event to your exact specifications. All of their boats are known for their distinct charm and style, and they provide the ideal setting for your celebration.
Whether you're planning a small gathering or a large wedding, they've got you covered. They can advise you on their impressive options, and our boats can be decorated to suit your preferences.
Conclusion
A wedding is an important occasion for couples. No matter what the wedding idea is, you always want to bring something unique and different to make your wedding day the most special. With selections of the best venues and ideas for wedding receptions on a boat are sure to bring you beyond what you expect.
Don't forget to follow and check out other articles from Designa's blog to have more ideas for your big day.