It is not difficult to find cheap wedding venues in Sydney. There are always options in Sydney for you to plan the wedding of your dreams and memories. We have narrowed down some of the best places for you to organize a comfortable party with your family and friends to make your decision easier.
The Courthouse
Courthouse weddings are more formal because the host is a legal official. It is also ideal for couples who want to create an official record of their marriage, such as a marriage certificate.
1. Berry Courthouse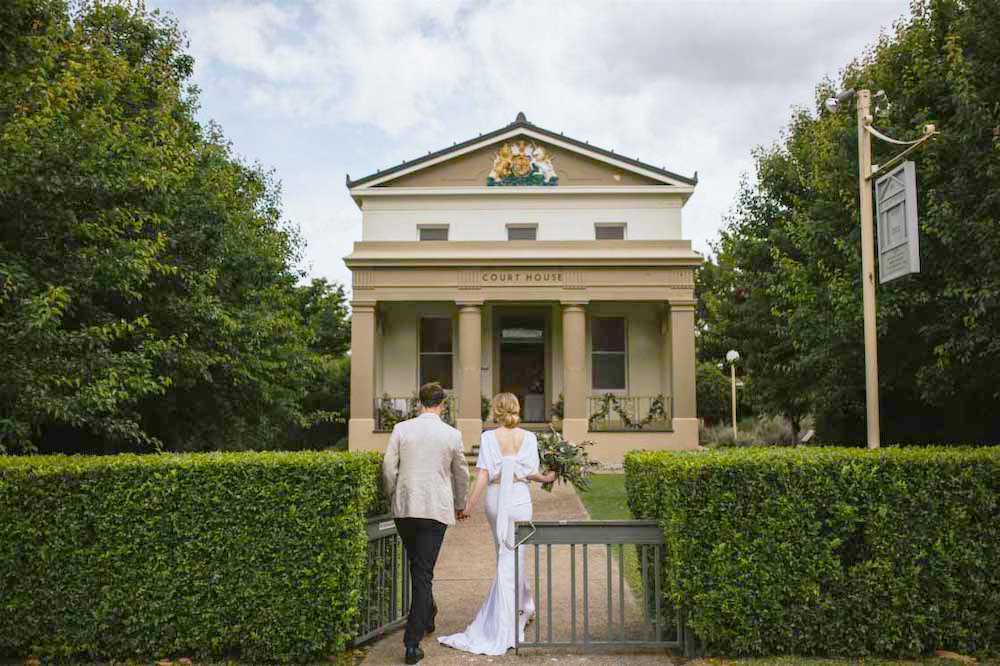 Address: 58 Victoria St, Berry New South Wales 2535, Australia
Price: About $1,350 – $2,400 / package
Berry Courthouse, built in 1891, has luxurious architecture and provides a stunning backdrop for any wedding ceremony. Almost all couples are mesmerized by the picturesque background and neatly manicured fenced grounds here.
In addition, Berry Showground also has two separate historic buildings including Grandstand and Pavilion with their own style and suitable for many different event themes. This is one of the cheap wedding venues in Sydney, ideal for formal and sophisticated ceremonies.
2. Cropley House – One of The Cheap Wedding Venues in Sydney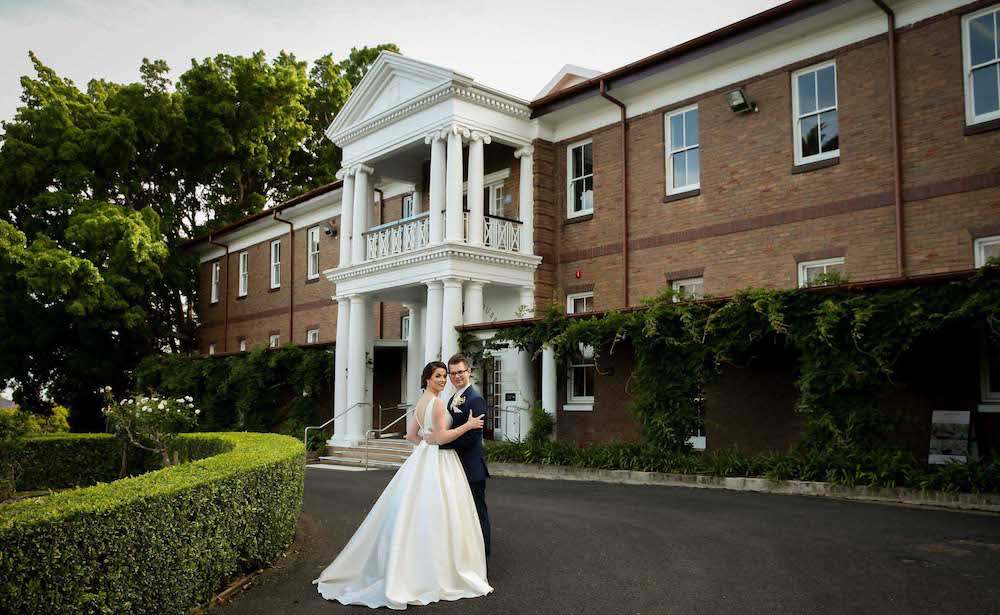 Address: 84 Watkins Rd, Baulkham Hills New South Wales 2153, Australia
Price: About $120-150 per person
Cropley House is one of the most elegant manors in Baulkham Hills. There are many ballrooms and spaces inside the Cropley House that are filled with natural light and make for beautiful backdrops for wedding photography. Beautiful gardens are also must-sees for couples planning a wedding here.
It is set on lovely grounds in the Shire of Baulkham Hills and is consistently rated as one of the most popular cheap wedding venues in Sydney. Couples can hold their wedding ceremony in two magnificent rooms on the ground floor and rent other function rooms if desired. Lush gardens can also be used to create beautiful wedding backdrops.
3. Lauriston House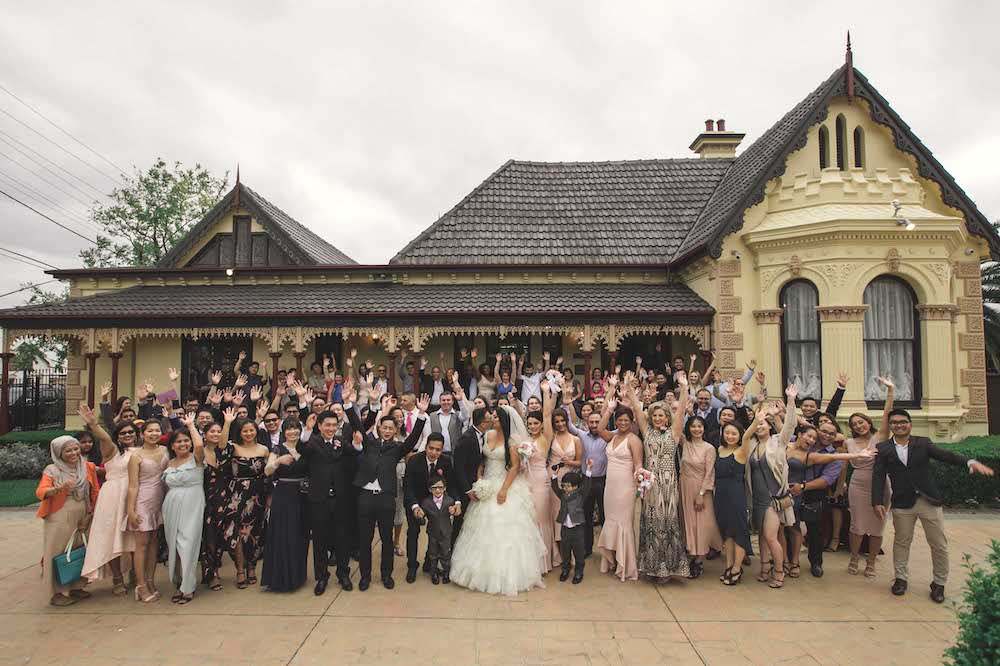 Address: 146 Marsden Rd, Dundas Valley New South Wales 2117, Australia
Price: About $125 per person
Lauriston House is ideal for couples who appreciate the classics. This site has been under construction since 1887 and is a Dundas Valley heritage site. Many couples come here for their wedding ceremony because of the beautiful garden and classic interior.
To serve the wedding, the special Lauriston House has a large ballroom as well as a private wedding room. With only about 100 guests, the space here gives the wedding a sense of intimacy and closeness. Furthermore, Lauriston House's professional wedding planners will assist you in creating a meticulous and detailed plan.
Airbnb Or Hotel Rental
Airbnb and hotel rentals are both excellent options for travel and small-scale weddings. These places will satisfy you if you are looking for cheap wedding venues in Sydney, ranging from a beach house to a spectacular castle.
1. Radisson Blu Plaza Hotel Sydney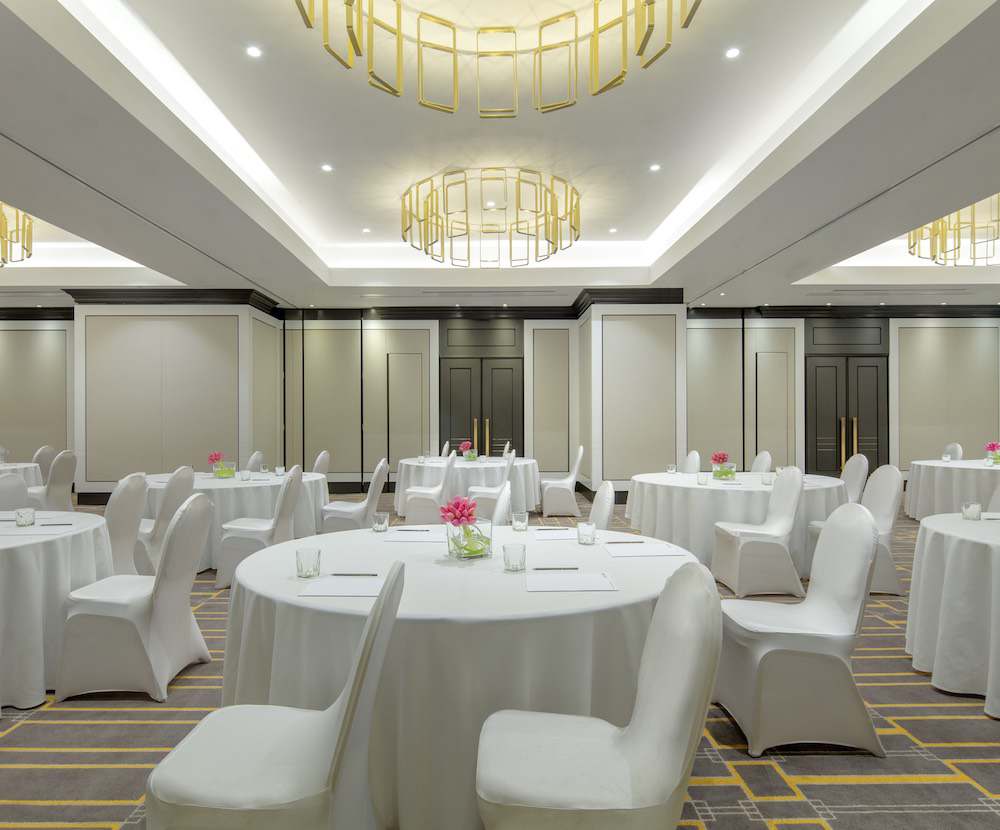 Address: 27 O'Connell St, Sydney New South Wales 2000, Australia
Price: From $140 per person
The modern and charming character of the Radisson Blu Plaza Hotel Sydney inspires many couples to celebrate a timeless wedding. It is heritage listed and located very close to Sydney's centre. Couples can choose from a variety of spaces to hold their wedding ceremony.
The Marble room will accommodate large wedding parties, while the Lady Fairfax room will be ideal for intimate Georgian-style weddings. Some all-inclusive wedding packages can be tailored to the couple's specific requirements. Wedding packages usually include food menus, standard drink packages, decoration services and room arrangement services.
2. Palladio Arcadia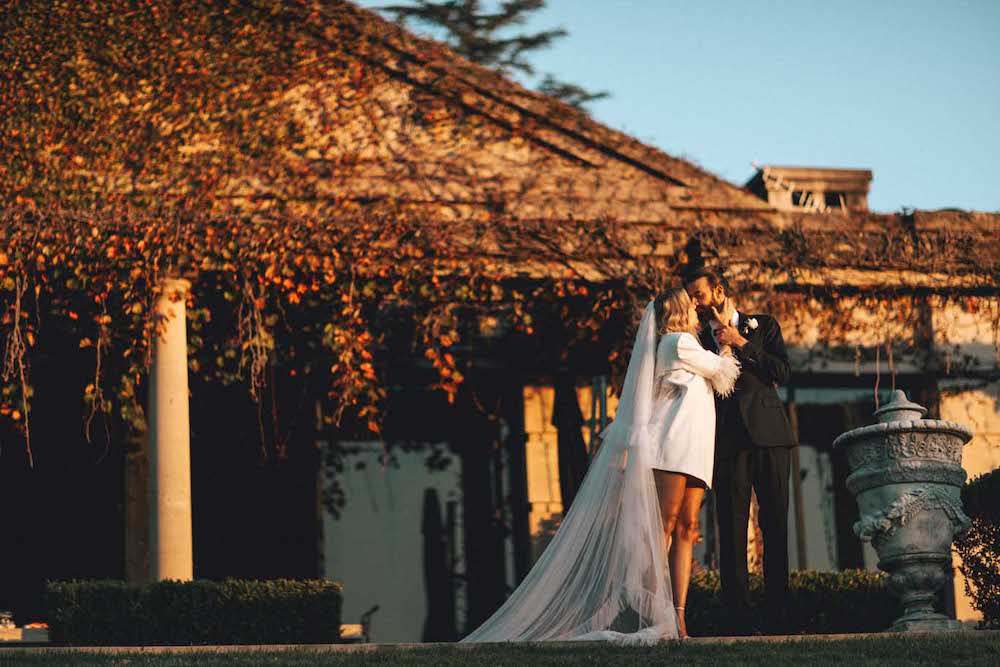 Address: 25 Nollands Road, Arcadia, New South Wales 2159, Australia
Price: Around $145 per person
Palladio Arcadia is surrounded by lovely hills and elegant European gardens. It has a laid-back terrain and has the feel of the Italian countryside. The picturesque setting is another factor that draws many couples to this location.
The elegant interior and spacious main space will be suitable for a variety of wedding themes. Weddings can be held in the lush gardens and quaint mansions here. However, because Palladio Arcadia only hosts a limited number of weddings per year, couples must frequently book an appointment well in advance.
3. Pasadena Sydney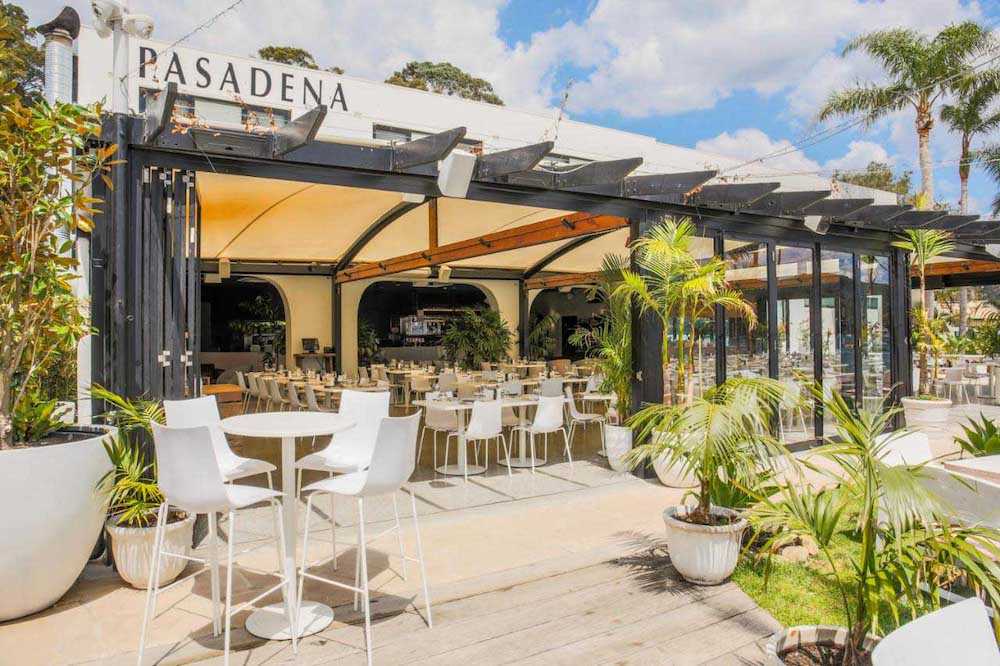 Address: 1858 Pittwater Rd, Church Point New South Wales 2105, Australia
Price: About $250-280 (for the size of the room)
Pasadena Sydney has Spanish architecture of the 30s that has been renovated to match the surrounding areas. Couples can have their wedding ceremony on the lawn and enter their desired location.
Guests and couples can reach this location by boat, car, or seaplane. Pasadena also provides a variety of party options for small to large weddings, including sitting or cocktail parties. From the riverside lawn to the lush green palm groves, there are numerous beautiful settings for couples to hold their dream wedding.
Libraries and Museums
Libraries and museums offer one-of-a-kind spaces that combine elegance and historic beauty. These places will bring a unique space to make your wedding even more memorable.
1. Museum of Contemporary Art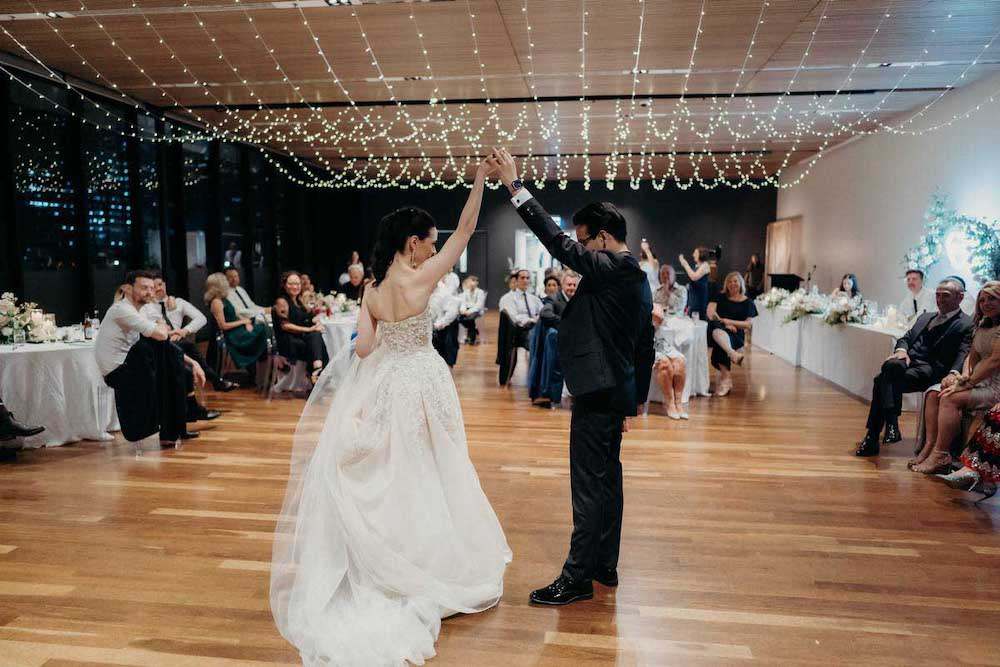 Address: 140 George St, The Rocks New South Wales 2000, Australia
Price: About $160 per person
For wedding receptions, the Museum of Contemporary Art (MCA) provides a variety of spaces as well as access to exclusive exhibition spaces. You can take one-of-a-kind wedding photos here.
Both the Harborside Room and the Quayside Room have stunning views of the harbour. These spaces with their exquisite design and floor-to-ceiling glass doors will allow you to gaze out over Sydney Harbor. While the wedding is taking place, wedding guests can chat and enjoy the scenery.
2. State Library of New South Wales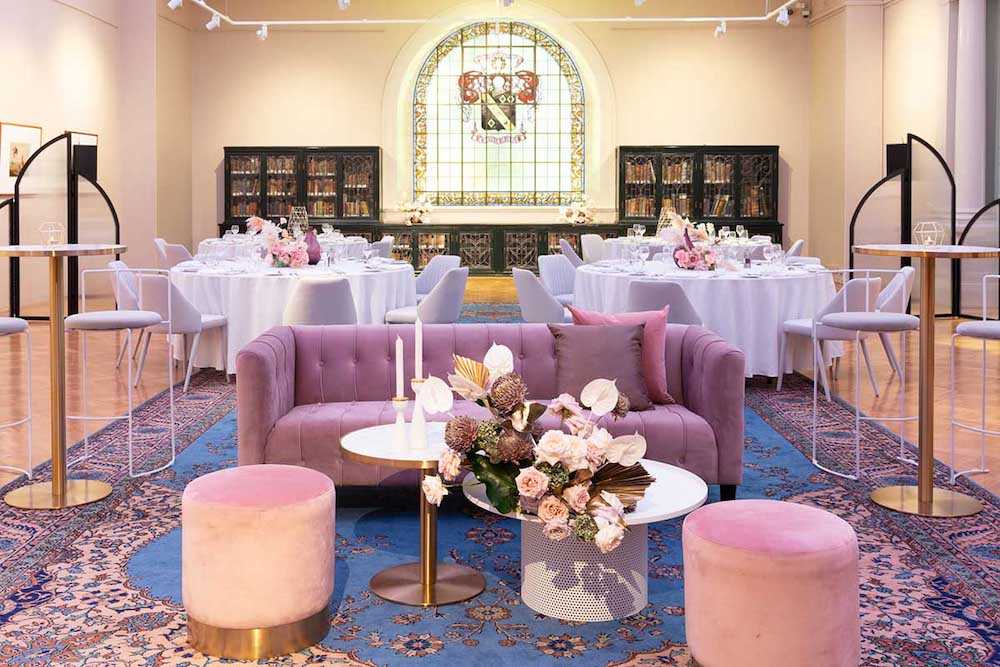 Address: 1 Shakespeare Pl, Sydney New South Wales 2000, Australia
Price: Depending on packages
The New South Wales State Library, located in the heart of Sydney, combines modernity and history. This venue's space can accommodate large wedding parties of up to 190 guests. The view here zooms out to include the magnificent Botanic Gardens as well as a number of other historic structures.
The beautiful galleries are perfect for wedding cocktails. The Dixson and Shakespeare rooms can also be used for small receptions with all guests.
3. Art Gallery of New South Wales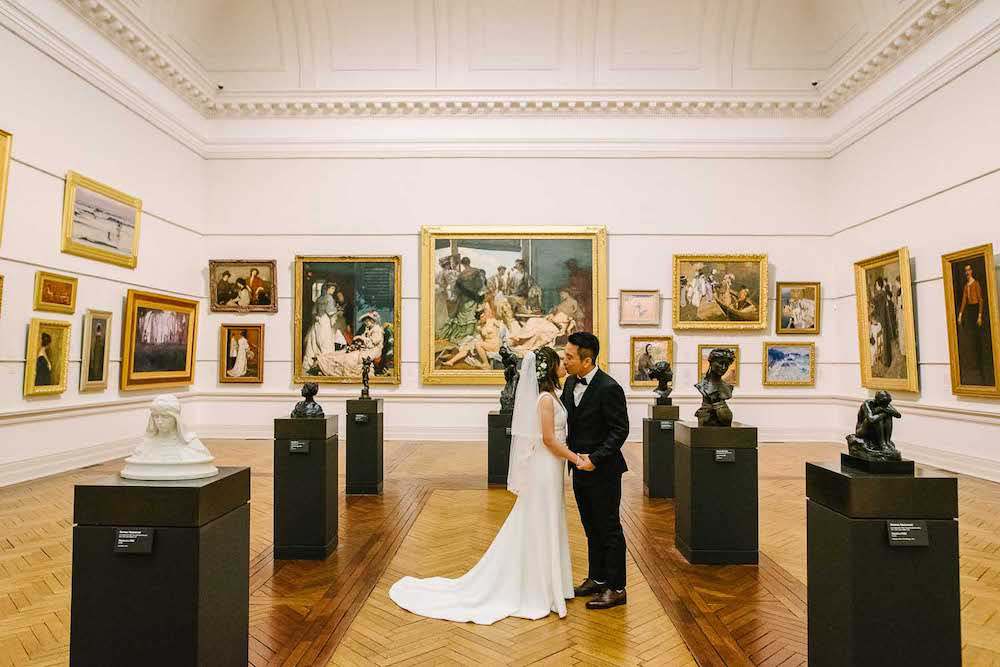 Address: Art Gallery Road, Sydney New South Wales 2000, Australia
Price: Depending on packages
Located in one of the most beautiful areas in the world, the Art Gallery is perfect for weddings and intimate receptions. This location offers a view of the park, the harbour, and magnificent structures. Couples can take countless beautiful wedding photos at this place.
At this restaurant, you can arrange a wedding ceremony with about 116-350 guests. In addition, the food service of this restaurant is also particularly appreciated. The hotel is currently constructing additional spaces to meet the needs of many couples looking to rent a wedding venue in 2023.
Cafes, Restaurants and Bars
Cafes and bars are perfect for a simple wedding with a typical ballroom or an intimate dining location. Here are some ideas for cheap wedding venues in Sydney that will best suit most couples' budgets.
1. Cafe Morso
Address: 108 Lower Deck, WestSide Jones Bay Wharf, 26-32 Pirrama Rd, Pyrmont New South Wales 2009, Australia
Price: About $120 -150 per person
Morse Events is located on the waterfront, making it great for beautiful and unique weddings. The site contains different wharf architecture as well as views of Balmain and North Sydney. Morse Events has everything a couple looking for in an interesting and unique wedding ceremony.
Furthermore, the Cafe Morse space can accommodate up to 60-130 guests for cocktail and canape parties. This restaurant has a fun interior design with led lights, stylish chandeliers, and fresh flowers. Also, you can host an intimate cocktail party for the wedding at the outdoor location near the beach.
2. Kittyhawk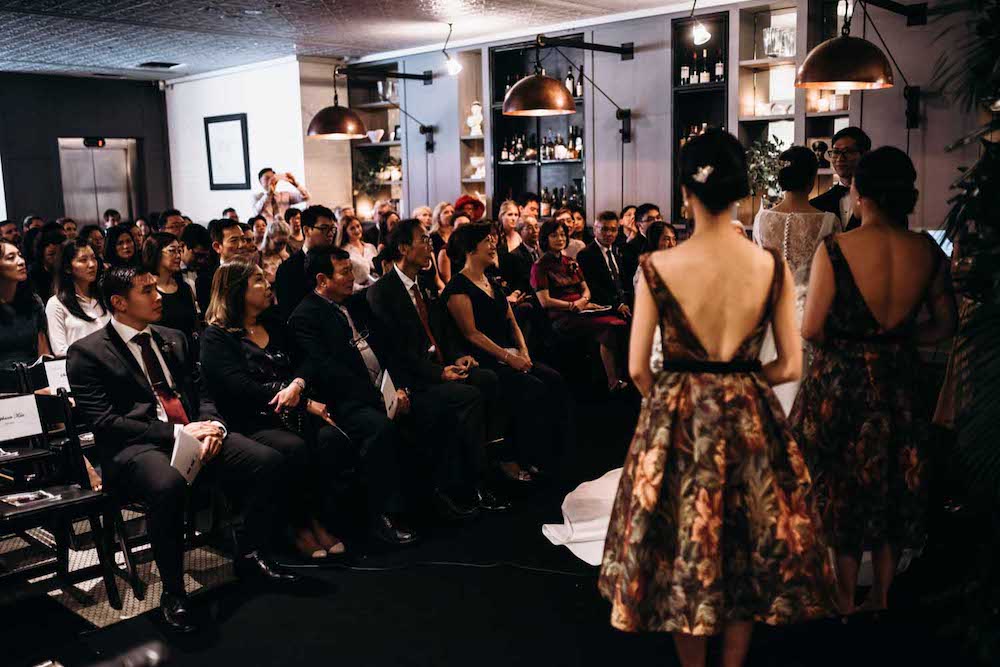 Address: 16 Phillip Ln, Sydney New South Wales 2000, Australia
Price: About $100 -250 per person
Kittyhawk was built in 1944 in the style of a French restaurant. The Sydney Central Business District and the Royal Botanic Gardens are nearby. This location's classical and modern architecture as well as its numerous advantages.
Moreover, Kittyhawk's wedding space consists primarily of indoor and outdoor spaces with a capacity of approximately 100 guests. In particular, the Officer's Mess room can accommodate up to 64-175 guests depending on the type of party. You can buy a special package that allows you to use these rooms whenever you want.
3. Pasta Emilia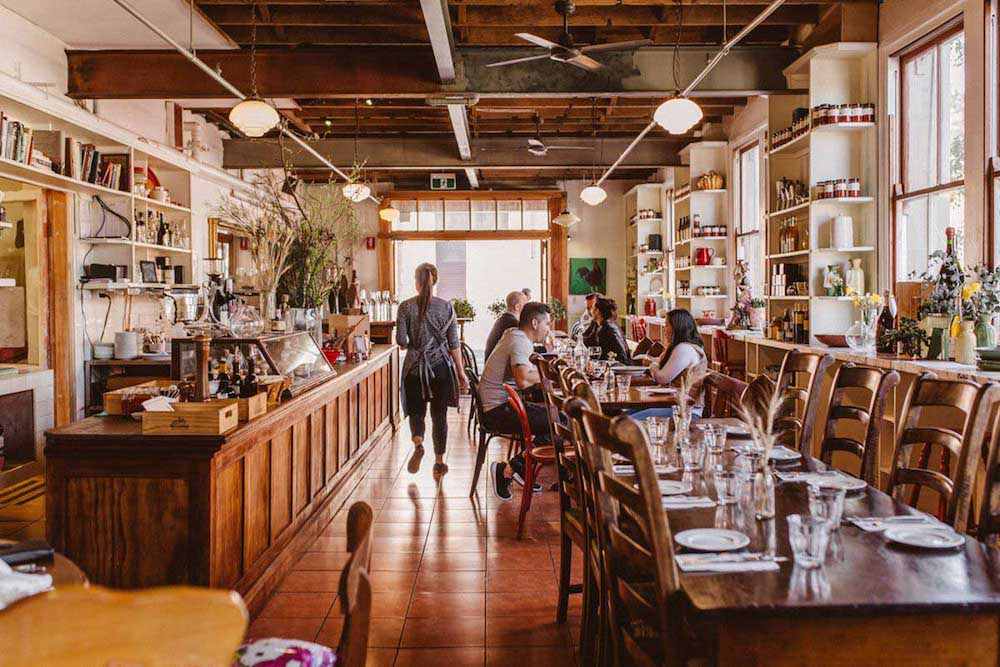 Address: 259 Riley St, Surry Hills New South Wales 2010, Australia
Price: About $100 -250 per person
This is a classic Italian wedding venue combined with a modern whiskey bar. The space of Pasta Emilia can accommodate up to 30 guests, so it will be great for an intimate wedding.
Conclusion!
The garage at this location has been upgraded to accommodate the large number of visitors who come here. Also, many couples will be satisfied by this restaurant's unique Italian menu.
Hopefully, the cheap wedding venues in Sydney listed above can provide couples with unique spaces for their wedding ceremony. If you haven't decided on a venue yet, check out our Blog Designa Studio for more articles on Sydney wedding venues.