If you prefer intimate events over lavish weddings, you'll need the best small party venues. If you live in the land of kangaroos, the places with small wedding packages in Sydney we recommend below will significantly assist you in planning a perfect wedding party.
Tips To Plan A Simple Wedding!
Even if you're not an expert in planning exclusive weddings, here are some excellent tips to help you plan a memorable event.
1. Set a budget
It would be best if you decided whether you want a grand wedding or a simple wedding. If it's just a small wedding ceremony with family and friends, you can stick to a budget appropriate for the number of guests.
2. Make the little details
Couples should compile a list of essentials such as meals, maps and wedding venue information before the wedding ceremony. To assist create a lively atmosphere, think about wedding games and entertainment.
3. Choose the wedding date and location
You should select a location that can accommodate all of your wedding guests while remaining within your budget. The wedding should be held during the off season or during the week to save money.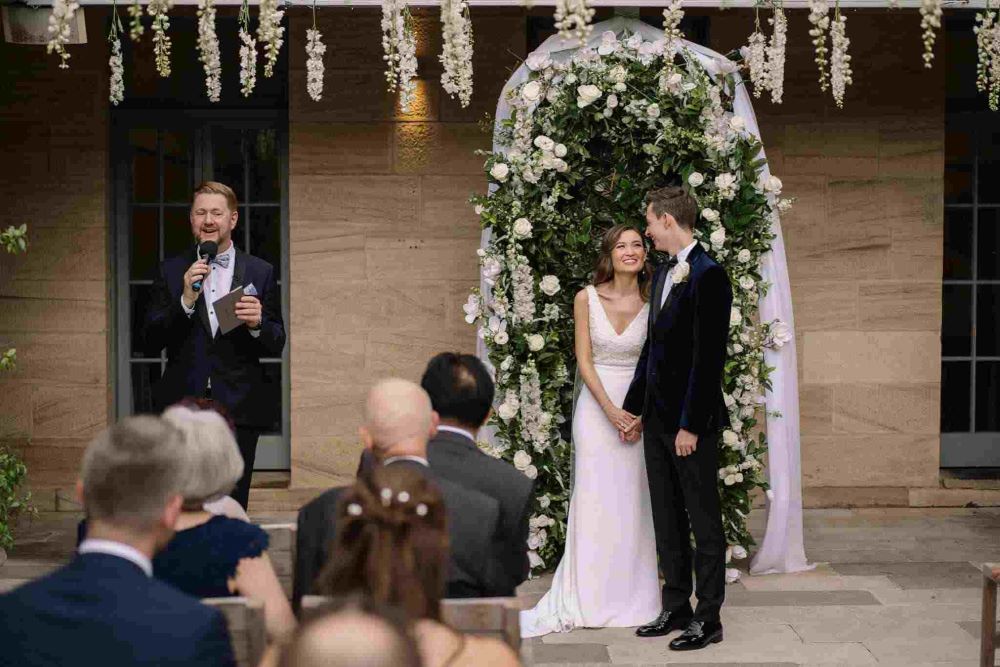 4. Do not use too many decorative flowers
While flowers are necessary for the wedding ceremony, don't go overboard when it comes to decorating the wedding location. Candles are a cost-effective and lovely alternative to flowers for creating a romantic atmosphere at a wedding.
5. Choose a simple wedding theme
Bridesmaids can wear whatever they choose, and the bride can carry a simple flower bouquet. Keep your decor and theme as simple as possible by using inexpensive decorations such as neon signs.
Best Small Wedding Packages In Sydney!
The locations listed below will certainly give you the impression of a small but meaningful intimate ceremony.
1. Lords Estate
Lord Estate is 140 years old and was recently renovated to accommodate various wedding ceremonies. The Lords Estate space has a dance floor and a large lounge that can seat 80 people.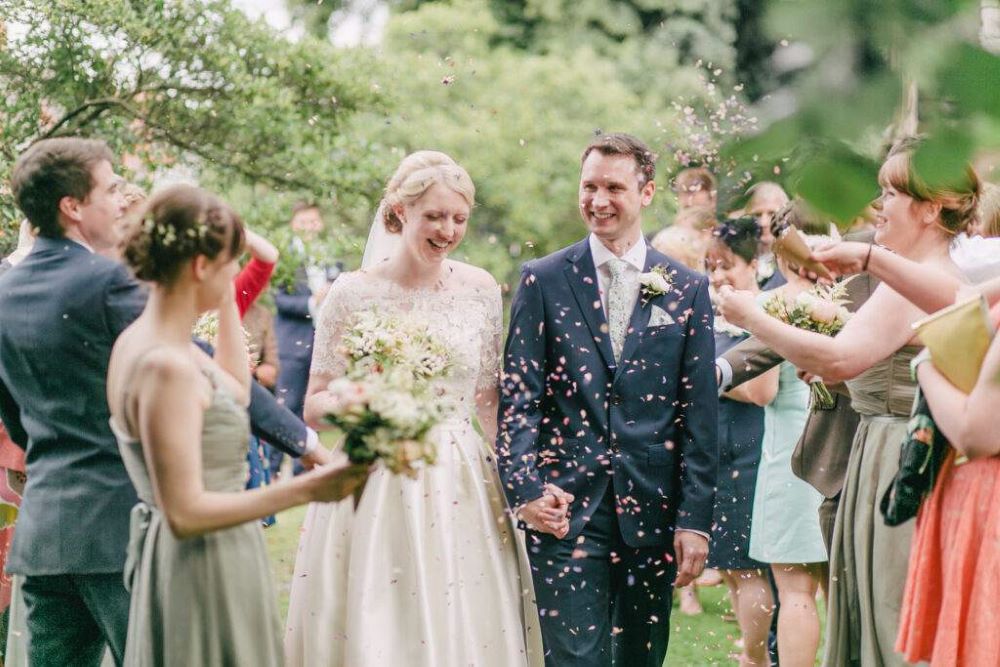 In addition, Lord Estate has a chapel and expansive grounds suitable for large gatherings. A restroom is located behind the chapel and serves as a dining area for approximately 8-12 guests. Couples can reserve Lord Estate's spaces for the wedding ceremony at least 4 hours in advance.
Address: 313 Seven Hills Rd, Seven Hills New South Wales 2147, Australia
Price: From $1,250
2. Public Dining Room
The Balmoral Public Dining Room is located on Sydney's north beach. You can get a great view of Manly and North Head from here. Couples can also have exclusive use of the entire venue if they desire.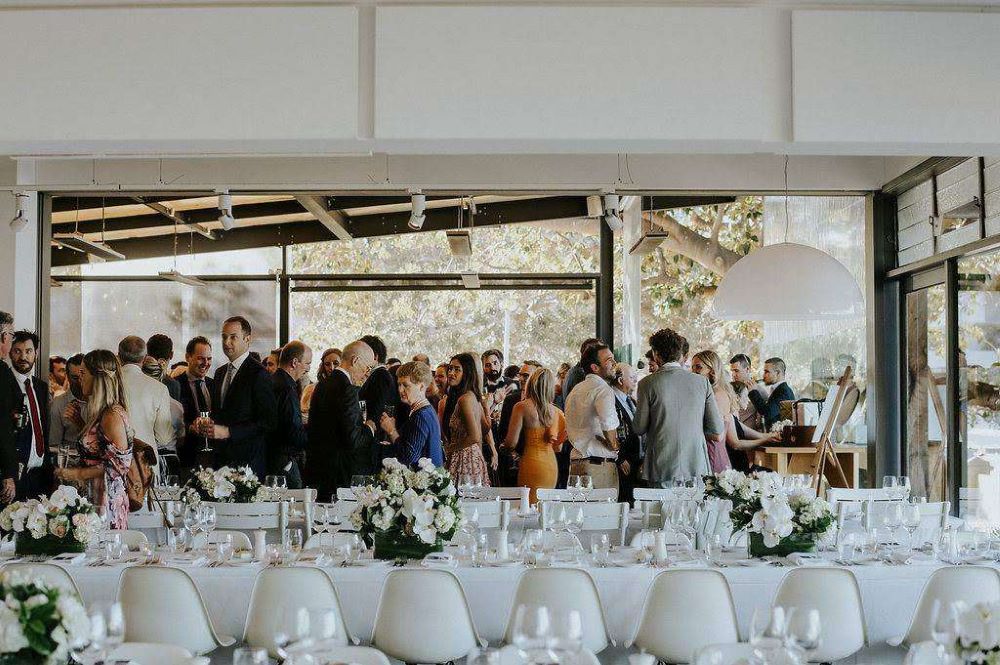 It also has three functional spaces ideal for both indoor and outdoor weddings. The private dining room is ideal for intimate parties of up to 40 guests. A terrace adjacent to the dining room with seating is also suitable for small wedding parties of couples.
Address: 2A The Esplanade, Mosman New South Wales 2088, Australia
Price: From $125 per person
3. Jonah's Boutique Hotel
Jonah's Boutique Hotel is located north of Sydney on the beaches of Whale Beach and Palm Beach. It has been in operation for over 90 years and has spectacular views of the Pacific Ocean. Couples can comfortably organize large or small wedding parties with a capacity of 24 to 122 guests.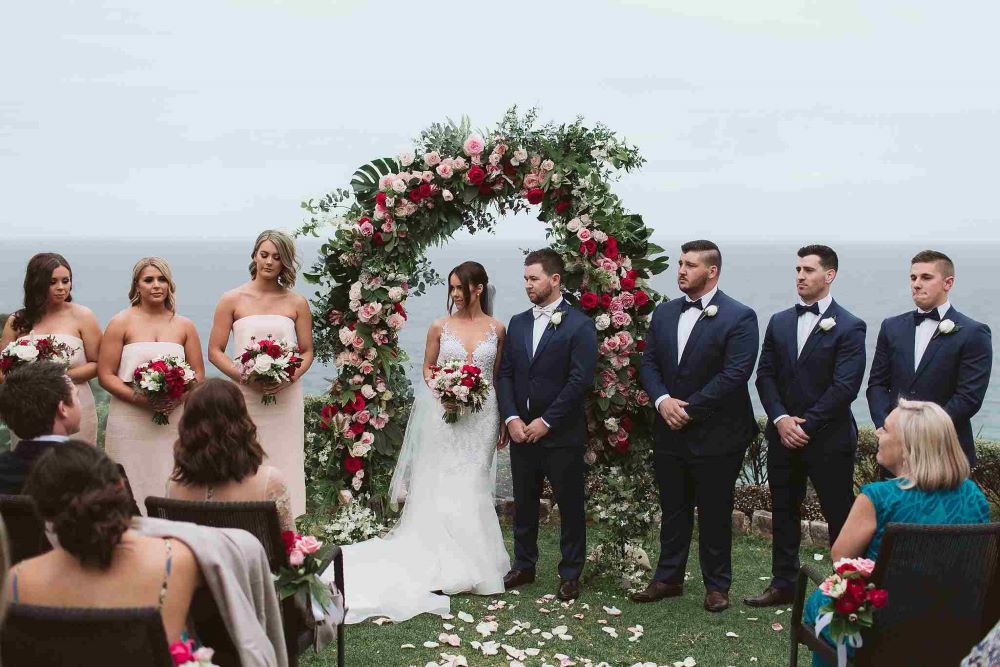 Couples can also have their wedding ceremony in the spectacular garden at the top of the cliff. This location can also be used to entertain guests with drinks, canapes or to take wedding photos. The first-rate accommodations and service at Jonah's Boutique Hotel will impress and satisfy you.
Address: 69 Bynya Rd, Palm Beach New South Wales 2108, Australia
Price: From $260 per person
4. Morso Events
Morse Event is situated on the banks of the Sydney River, with distinctive wharf architecture and a stunning view of North Sydney and Balmain. This is one of the places in Sydney that offers small wedding packages suitable for many couples' weddings.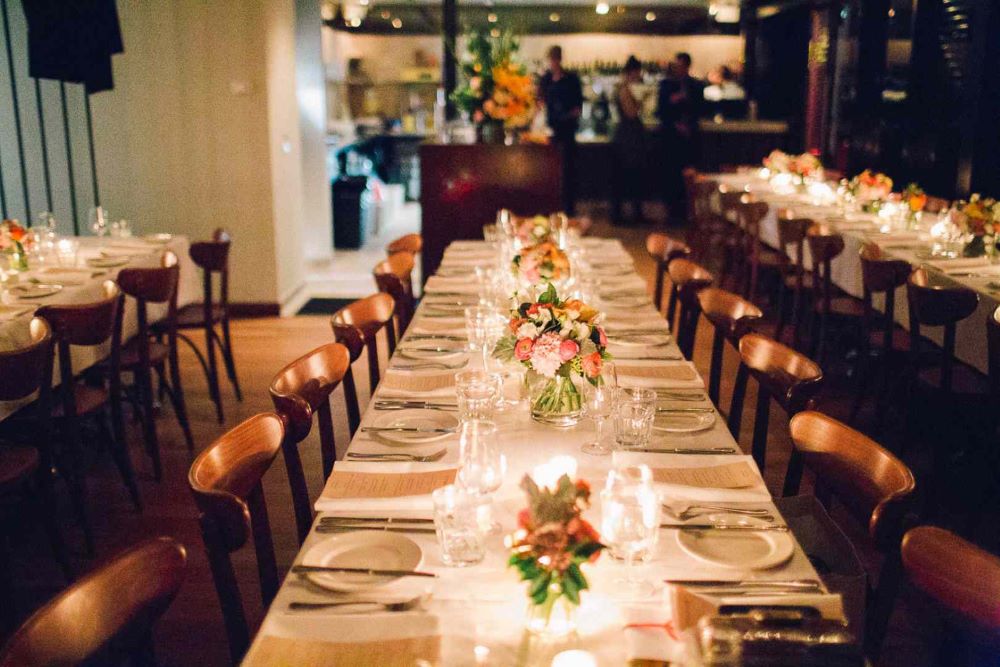 Here, you can find small wedding parties such as cocktail parties and intimate dining parties. This venue promises to provide couples with a meaningful and exciting party with a cozy interior design. Morse Event's menu is also diverse, ranging from vegetarian to vegan to gluten-free options.
Address: 108 Lower Deck, WestSide Jones Bay Wharf, 26-32 Pirrama Rd, Pyrmont New South Wales 2009, Australia
Price: From $85 per person
5. Q Station Manly – Small wedding packages in Sydney
Q Station Manly is set on 30 acres of land with beautiful views. Wedding ceremonies can be held on a jetty or a headland with a view of Sydney Harbor. Q Station Manly is not only home to Sydney's small wedding packages, but it is also ideal for three different types of wedding parties, including country, city and beach.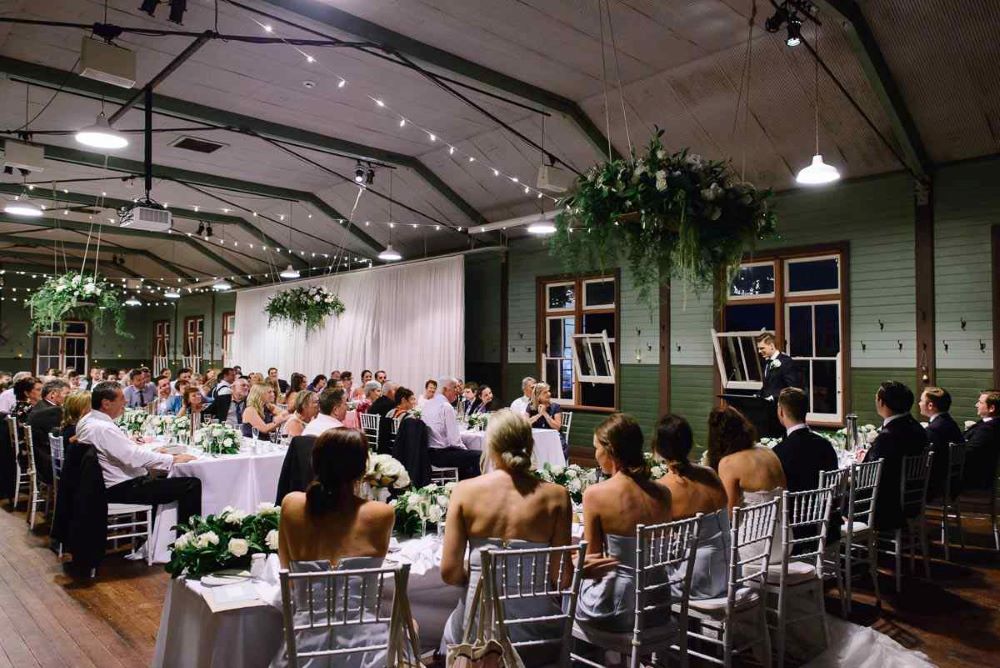 The venue's grounds also include a ballroom and a conservatory, ideal for indoor weddings. Couples can invite up to 180 guests to their wedding reception. Additionally, wedding guests can stay on the premises at Q Station Manly.
Address: 1 N Head Scenic Dr, Manly New South Wales 2095, Australia
Price: About $120-150 per person
6. San Martin Akuna Bay
San Martin Akuna Bay is situated on a bay with stunning Ku-ring-gai Chase National Park views. This venue would be ideal for an outdoor wedding because of its natural beauty and world-class amenities. This venue exudes elegance, sophistication and modernity.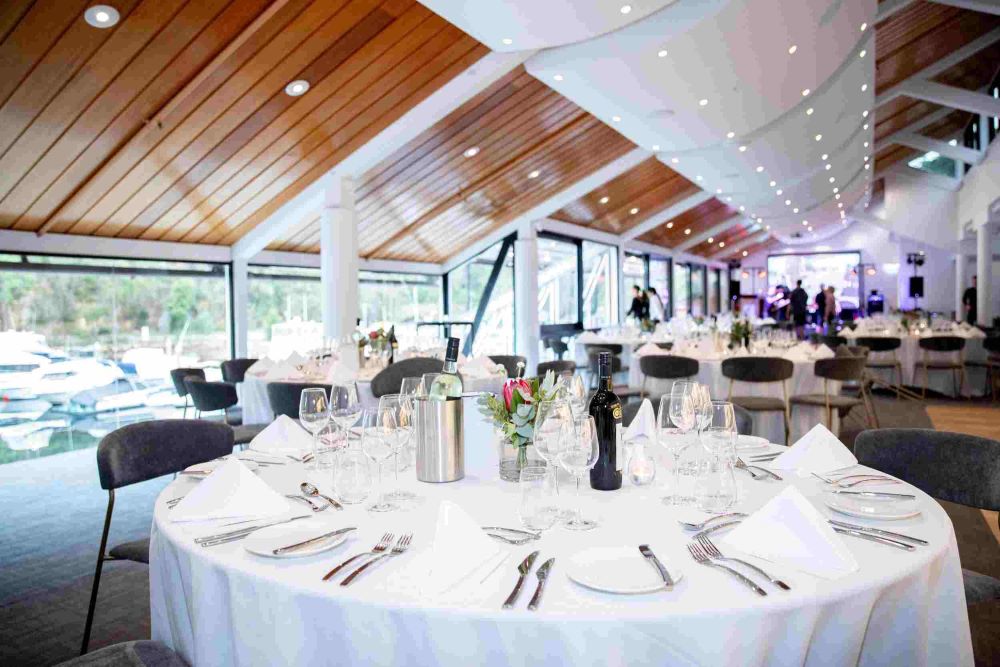 San Martin Akuna Bay tucked away in Terrey Hills, has many backdrops ideal for couples' wedding photos. The interior design features wooden ceilings, carpeted floors and a balcony with views of the surrounding land. This promises to be many couples' dream wedding venue.
Address: 350 General San Martin Dr, Ku-Ring-Gai Chase New South Wales 2084, Australia
Price: About $130 per person
7. Park Hyatt Sydney
The Park Hyatt Sydney has a beautiful waterfront location with harbour views. It is close to The Rocks, the Sydney Opera House and the Harbor Bridge. As a result, this location is frequently mentioned among venues offering small wedding packages in Sydney.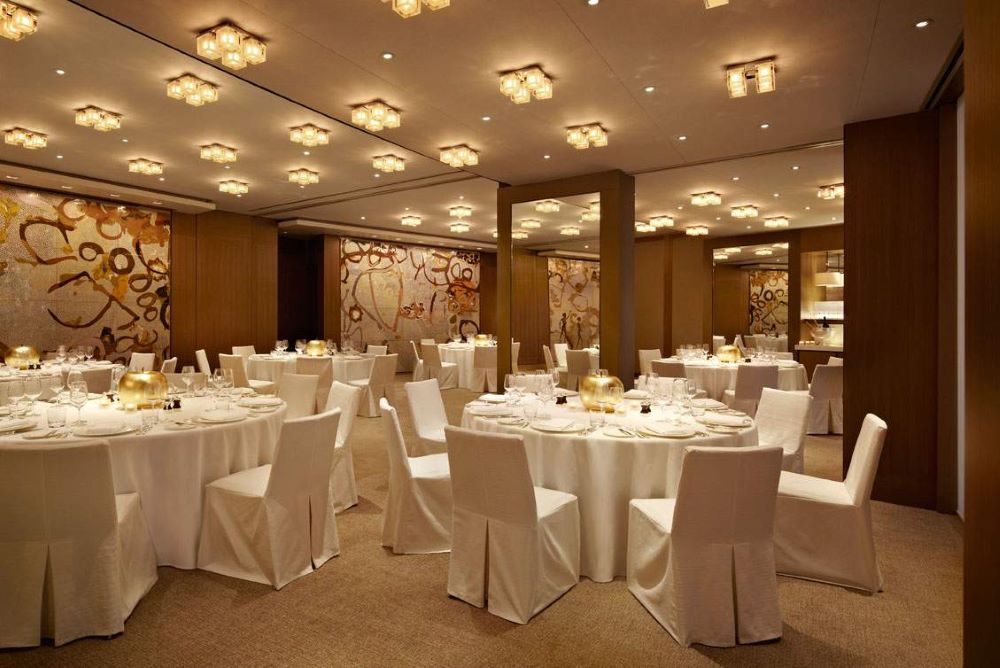 Aside from the breathtaking setting, it also offers creative seasonal cuisine and modern interiors, contributing to a perfect, romantic wedding ceremony. After the wedding ceremony, the bride and groom can unwind in an intimate room on the Park Hyatt Sydney grounds.
Address: 7 Hickson Rd, The Rocks New South Wales 2000, Australia
Price: About $150-200 per person
8. Gunners' Barracks
Gunners' Barracks, located in Sydney Harbor, is an ideal wedding venue for couples. Gunners' Barracks' interior design is quite modern, with Waterford chandeliers, wallpaper and luxurious furniture. Couples will have a memorable event at this Sydney venue with small wedding packages.
Brides and grooms can also have their wedding ceremony at the Sandstone Courtyard or Harbor Terrace, which have breathtaking views of Chowder Bay. The space here can accommodate 130-180 guests and is suitable for various wedding styles.
Address: End of, Suakin Dr, Mosman New South Wales 2088, Australia
Price: About $120-150 per person
9. St Michael's Golf Club
St Michael's Golf Club, which has been in operation since 1903, is distinguished by its stunning natural setting overlooking Botany Bay National Park and St. Michaels. At St Michael's Golf Club's Tasman Room, you can overlook the Botany Bay peninsula and the Pacific Ocean.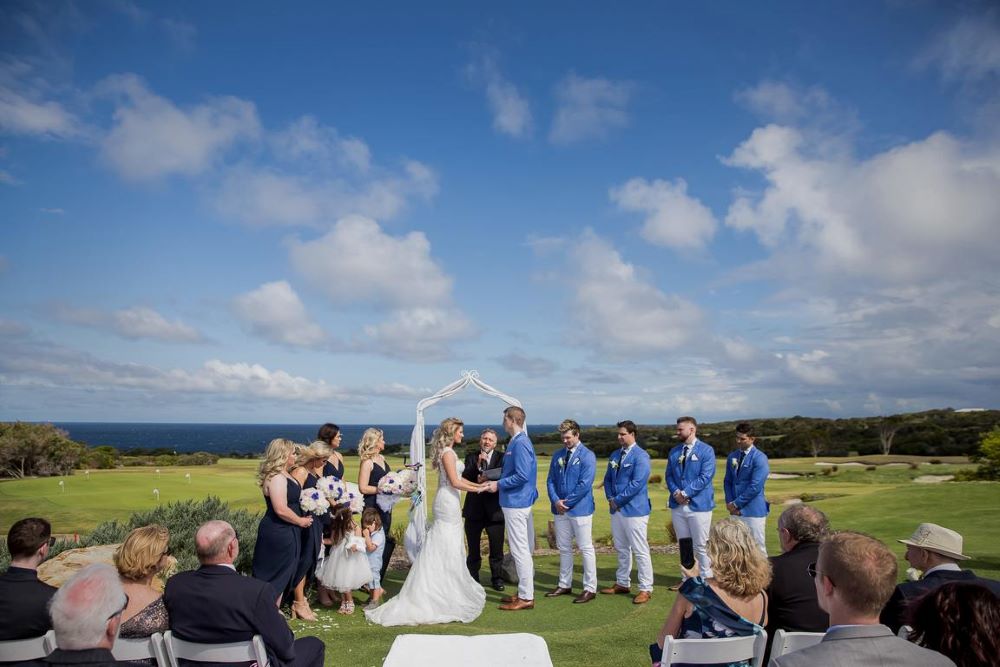 Moreover, St. Michael's Tasman Room has been renovated to accommodate weddings of up to 150-200 guests. Couples can select from a variety of wedding packages based on their budget. This is unquestionably a fantastic location in Sydney for your fairytale wedding.
Address: Jennifer St, Little Bay New South Wales 2036, Australia
Price: About $120-150 per person
10. Loxley on Bellbird Hill
Loxley, which is located on Bellbird Hill, is surrounded by beautiful gardens that are ideal for "country style" weddings. A nearby historic church can be used to host a memorable wedding reception for your special day.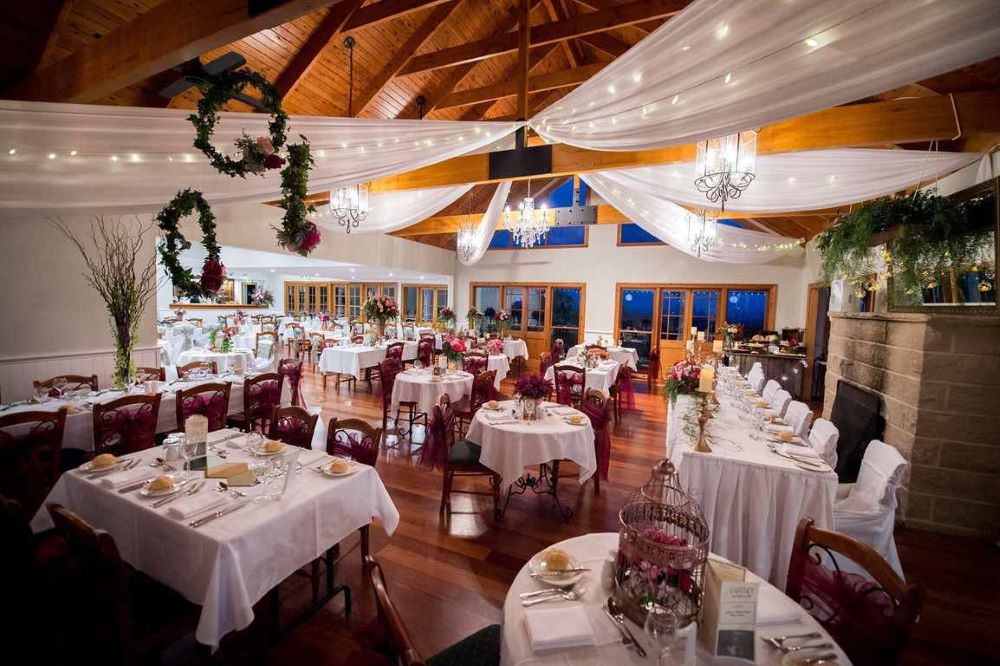 Besides, Loxley on Bellbird Hill has a classic Kauri reception room and a dedicated bridal suite in addition to its picturesque setting. Suite Bridal features French architecture, a spacious bathroom and a double spa. Inside this unique Suite, the couple is also served champagne.
Address: 993 Bells Line of Rd, Kurrajong Hills New South Wales 2758, Australia
Price: About $60-250 per person
Conclusion
If you plan to hold an intimate wedding ceremony for less than 200 people, the places with small wedding packages in Sydney above will meet your needs. These locations promise to make your most important day memorable and meaningful. Don't forget to read more exciting articles about great Sydney wedding venues on the Blog Designa Studio to make your decision easier.