Are you looking for barn wedding venues in Sydney? This beautiful city has rustic wedding venues such as warehouses, farms and wineries. All are ideal for one-of-a-kind weddings and entertaining guests. Whether you prefer a rustic barn venue or a modern venue filled with natural light, you definitely cannot miss the great places we recommend below.
Waldara Farm
Address: 280 Burroughs Crossing, Edith New South Wales 2787, Australia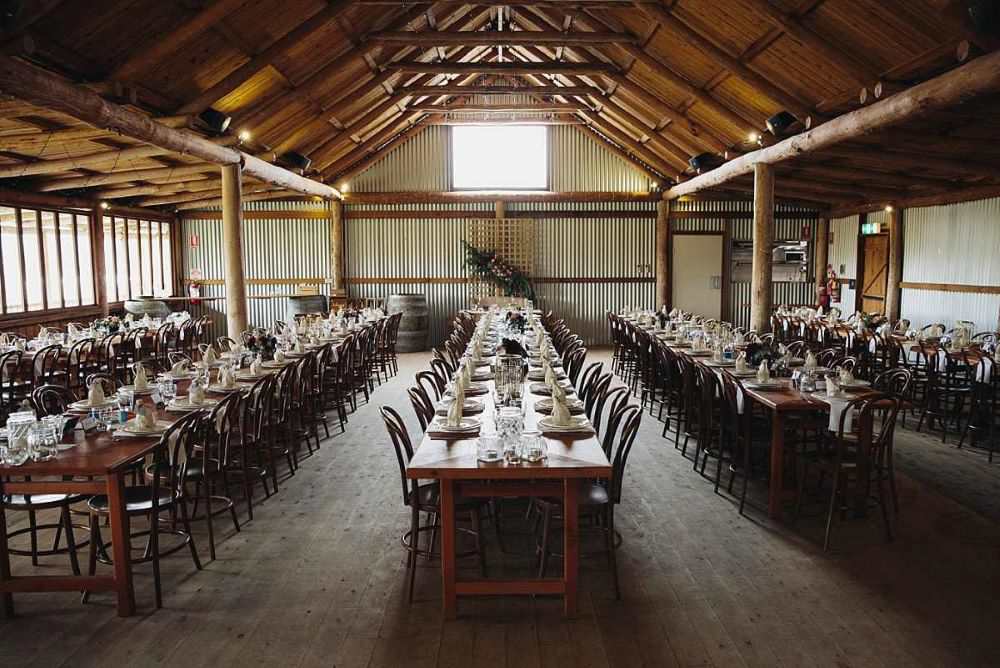 With over 800 acres of rolling pastures, Waldara is well-known in Australia as a wedding and special event venue. It is located between the wine regions of Orange and Mudgee as well as the breathtaking Blue Mountains. This place also has on-site luxury accommodations for up to 20 guests.
Moreover, Waldara offers two barn wedding venues including a storage room and a room with large wooden sliding doors. These two areas are ideal for rustic-style gatherings. The luxurious reception hall and beautiful wedding photography scenes are the hallmarks of Waldara.
St Joseph's Guesthouse
Address: 1029 St Albans Rd, St Albans New South Wales 2775, Australia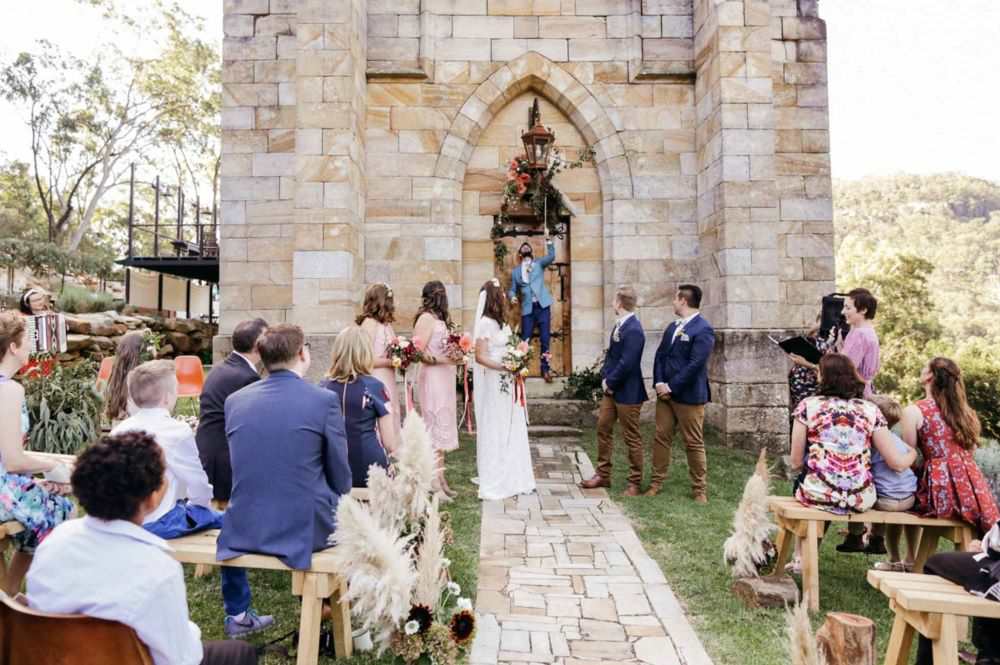 It's impossible to mention St Joseph's Guesthouse without mentioning the barn wedding venue in Sydney. This structure was constructed from an old church that could be up to 60 years old. This structure has 5 bedrooms and 3 floors and is surrounded by fields and native bushes, creating a romantic and peaceful setting.
The space here can accommodate up to 100 guests for outdoor parties and about 60 guests for the ground floor spaces. From St Joseph's Guest House you can enjoy a beautiful view of the valley and river. In addition, the food here is all made from the freshest ingredients to bring a hearty banquet to everyone's satisfaction.
Tobruk Sheep Station
Address: 5050 Old Northern Rd, Maroota New South Wales 2756, Australia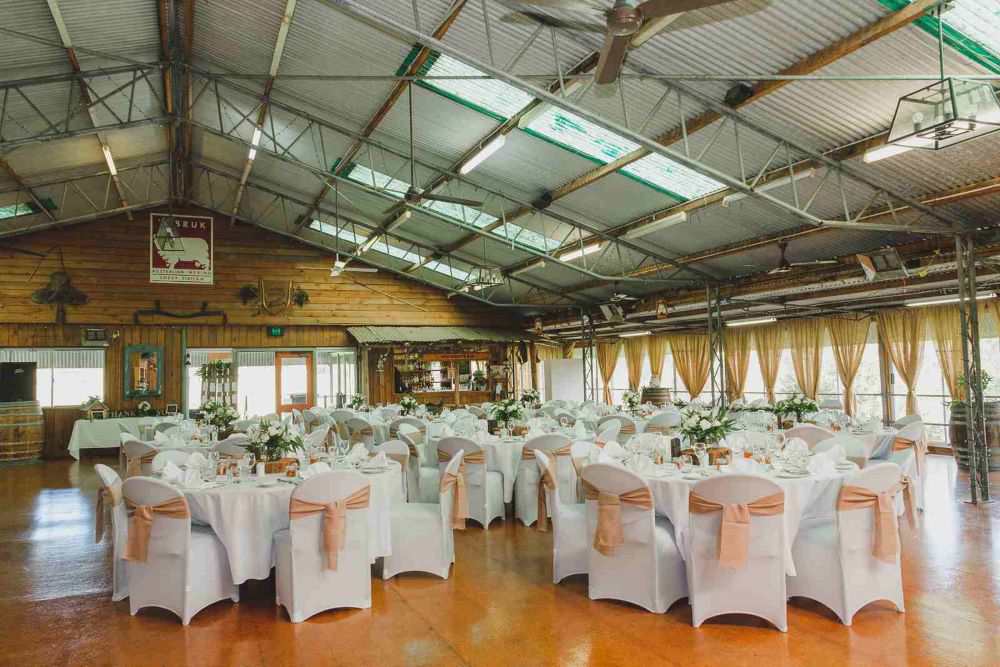 This is a spectacular wedding venue located in the Hawkesbury Valley and very close to the centre of Sydney. Tobruk Sheep Station is well-known for its shepherding station, fairy-tale wedding venue, and film and television production location. This venue stands out for its country setting, ideal for warm and straightforward weddings.
Tree on Hill, Function Center Lawns, Drover's Camp Lawns, and Shearing Shed is the wedding venues available to couples. With its high ceilings and rustic architecture, Tobruk Sheep Station will be an ideal location for the couple's dream wedding. There are also suites for wedding guests to relax in, just like home.
Ding Dang Doo Ranch
Address: 7 Bowen Mountain Rd, Grose Vale New South Wales 2753, Australia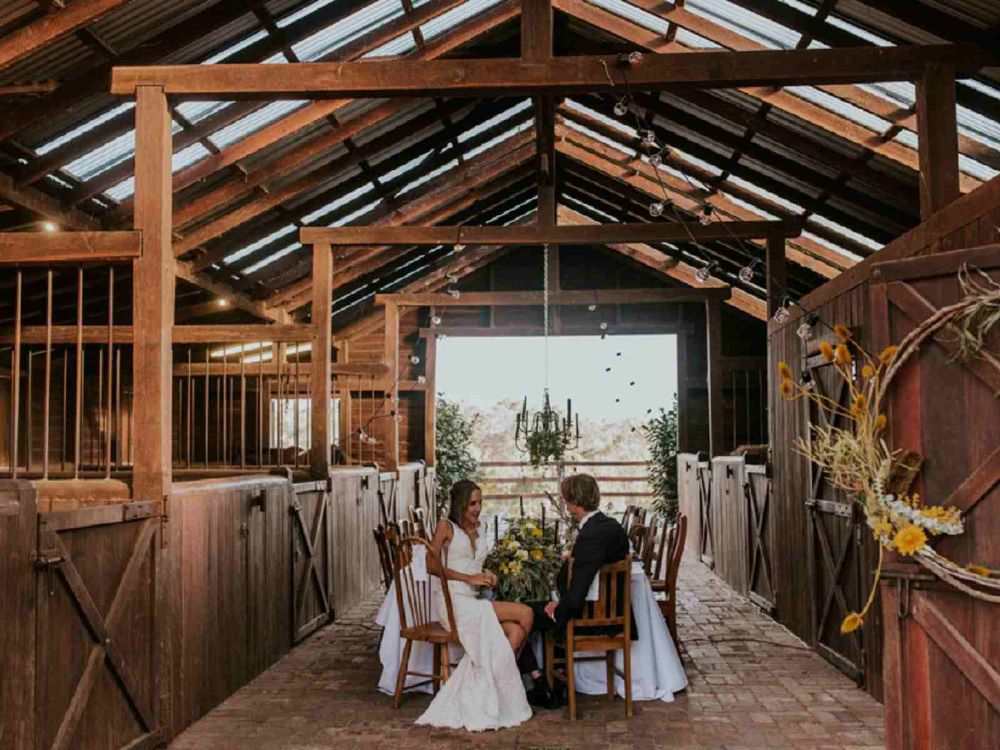 Ding Dang Doo Ranch is a large farm with picturesque gardens and rolling green hills. This place is located on 30 acres of land, which is very suitable for grand wedding ceremonies.
There are numerous wedding venues on the lawn, near the lake, or in rustic barns for couples to choose from. Couples can accommodate wedding guests in one of three cottages such as Hungry Homestead, Bonnie's Cottage, or Lizzie's Little Country. Also, couples can save many unique wedding photos right on the farm's premises.
Summergrove Estate
Address: 363 Carool Road, Carool New South Wales 2486, Australia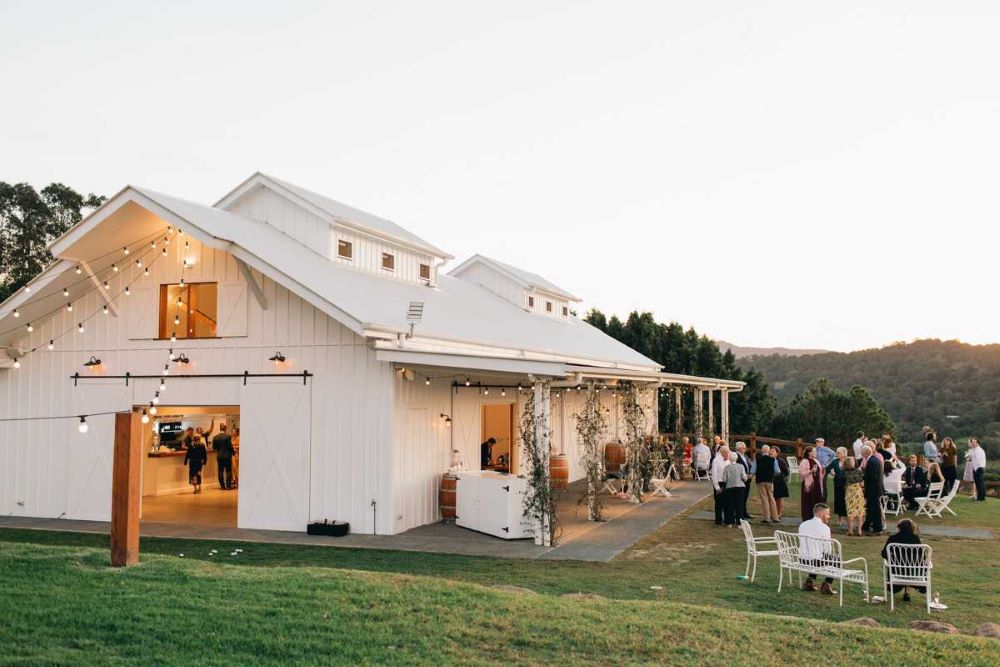 Summergrove Estate is set on 73 acres of land with breathtaking views of the ocean and valley. This is one of the barn wedding venues in Sydney that is ideal for outdoor weddings. Summergrove Estate is distinguished by its rustic vineyards, lush olive groves and orchards.
Couples may wish to consider an exclusive wedding package, including access to the romantic villa, tennis court, 25m-long swimming pool, private beauty room, or chapel. It has a cozy atmosphere that's perfect for romantic fairy-tale weddings. Besides, Summergrove Estate's event team can help you plan every detail of your wedding's décor and menu.
Riverside Ranch – One of barn wedding venues in Sydney
Address: 151 Micalo Rd, Yamba New South Wales 2464, Australia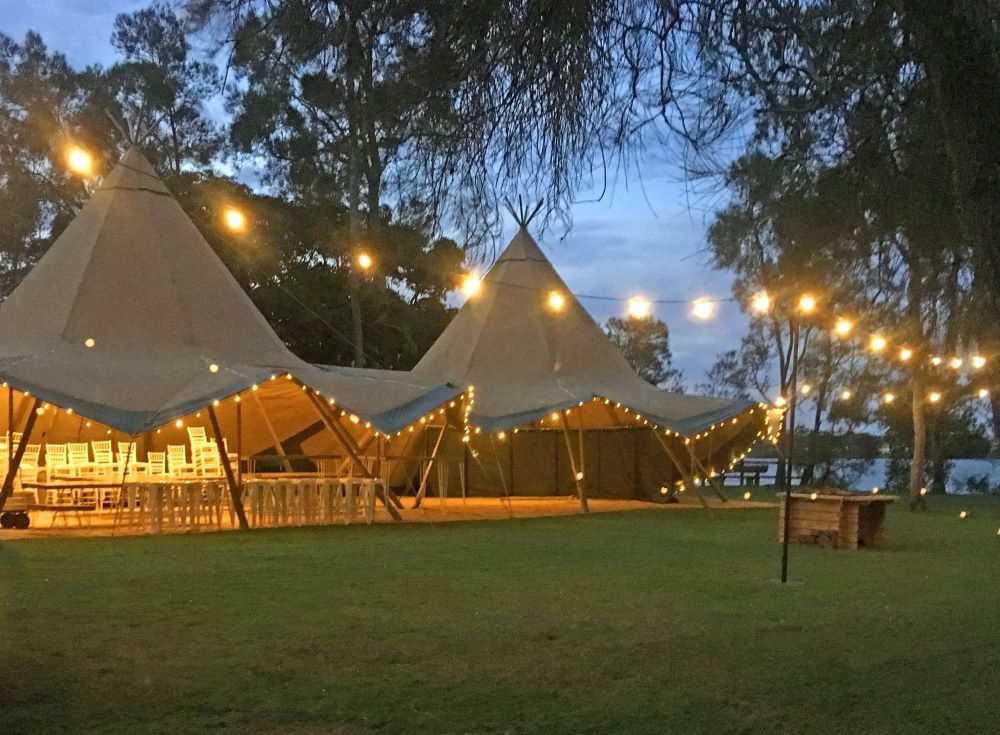 This wedding venue combines country charm with modern elegance in design. Riverside Ranch is situated on 50 acres of adjoining land, which features beautiful riverside waterfalls and pools. With a natural green backdrop, this location will be ideal for saving beautiful wedding photos.
Couples planning a wedding at Riverside Ranch can select from one of three on-site venues. Under the green trees, you can exchange vows with your loved ones while watching the Clarence River sparkle in the distance. Furthermore, you can plan ahead of time with the Riverside Ranch manager to request a menu of dishes and how to decorate the wedding ceremony in your preferred style.
The Stables of Somersby
Address: 50 Lutana Rd, Somersby New South Wales 2250, Australia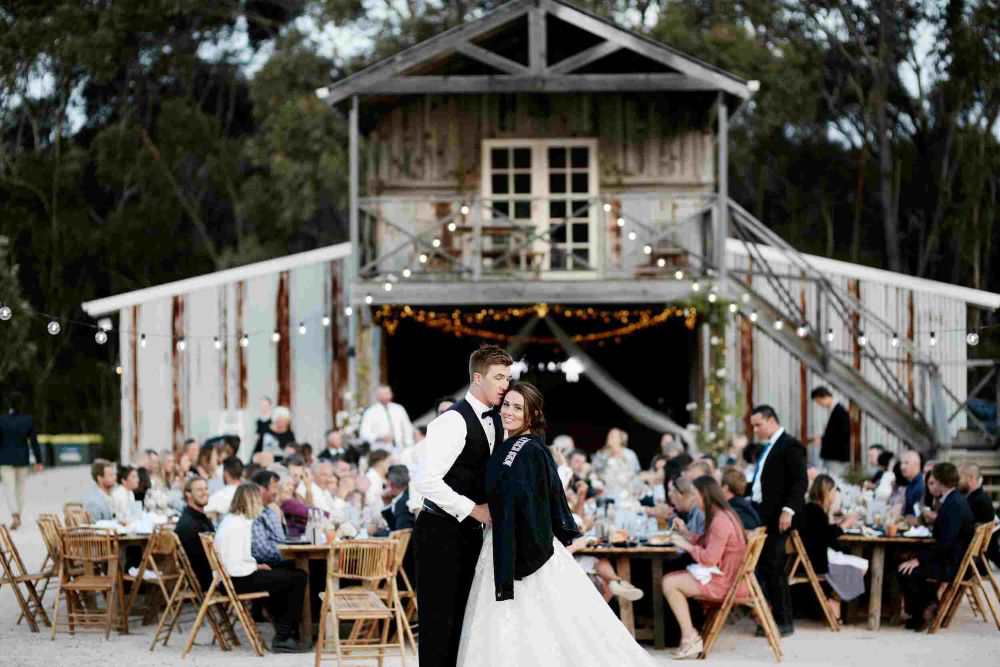 The Stables of Somersby in Sydney's North is distinguished by a rustic barn image. It is surrounded by lush green lawns and majestic forests, making it ideal for fairy-tale weddings. The Stables of Somersby also has a number of wedding venues, reception halls, and scenic photo backdrops.
Couples have exclusive use of the photo booth, the surrounding grounds and the warehouse here. It also provides lovely recycled wood tables and wedding decorations such as lovely chandeliers. A cocktail party in the Rustic Pavilion, a reception in The Barn or a sparkling wish ceremony in the barn are all options.
The Woodhouse Wollombi
Address: 2674 Paynes Crossing Rd, Wollombi New South Wales 2325, Australia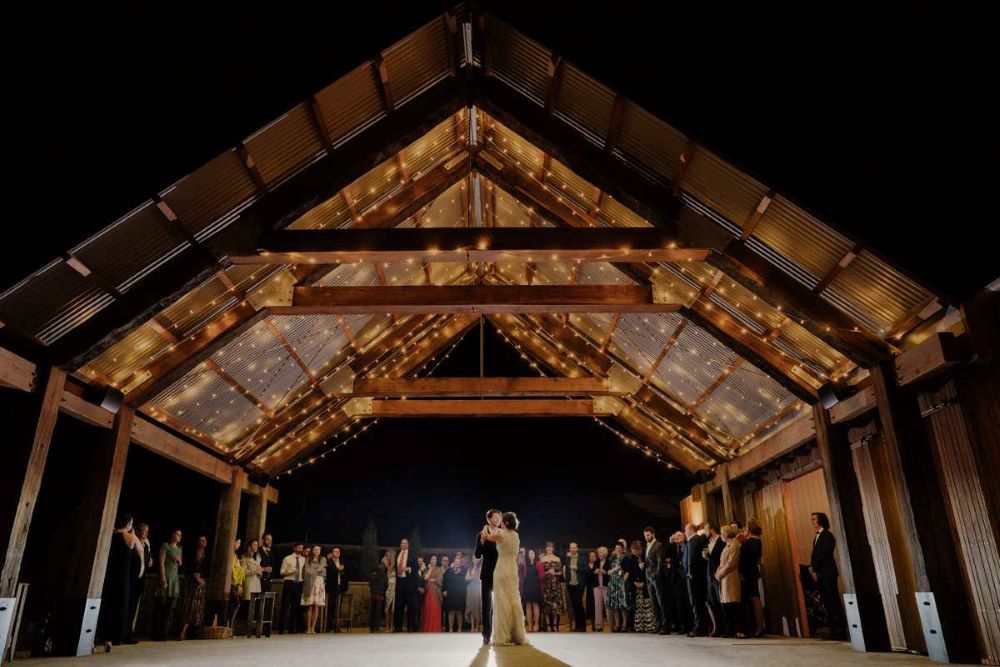 Located on 100 acres of land, The Woodhouse Wollombi has extensive grounds for couples to hold fairy-tale weddings. It also provides a complete wedding package that includes event managers for your wedding.
The Woodhouse Wollombi features a 7-meter-high ceiling, a covered dance floor and an independent fireplace. This location promises to provide couples with memorable romantic moments. After the ceremony, all of your guests can unwind at The Barnstay, a one-of-a-kind bar at The Woodhouse Wollombi.
Merrindah Weddings & Events @ Mulla Villa Farm
Address: 3174 Great N Rd, Wollombi New South Wales 2325, Australia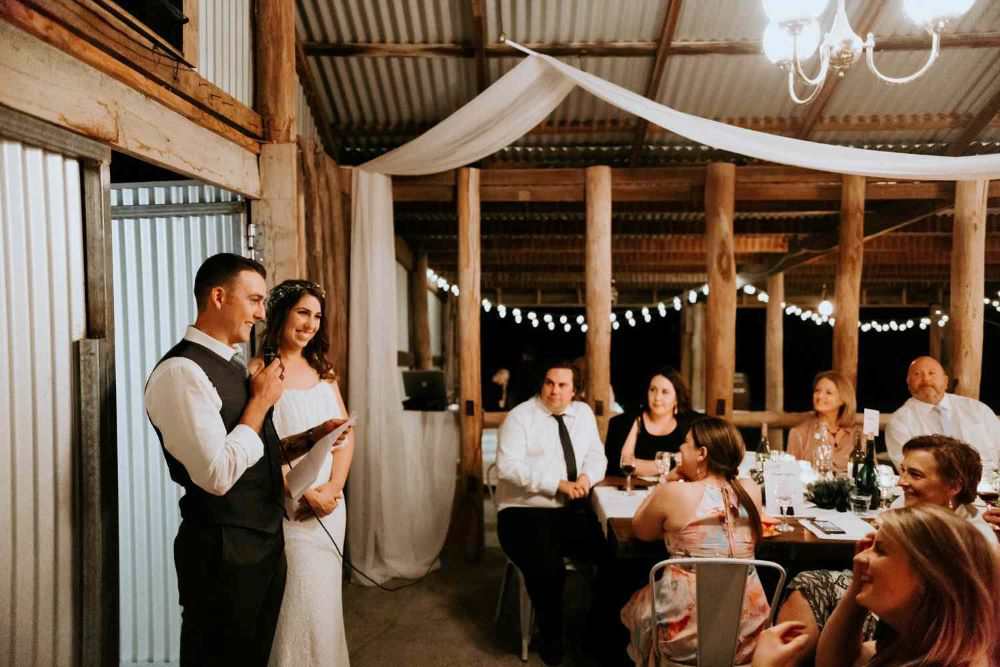 Merrindah Weddings & Events is a must-have when it comes to barn wedding venues in Sydney. This venue can accommodate up to 150 guests and is located in the Hunter Valley. The space here is very suitable for weddings from luxurious to simple.
Their Cowshed has recently been rebuilt to accommodate rustic country-style weddings. Couples can hold a grand wedding ceremony on 75 acres with breathtaking views of the mountains and valleys. You can also pray for one of three local churches including Saint Michael's, Saint John's or St Mark's.
Ben Ean Winery
Address: 119 McDonalds Rd, Pokolbin New South Wales 2320, Australia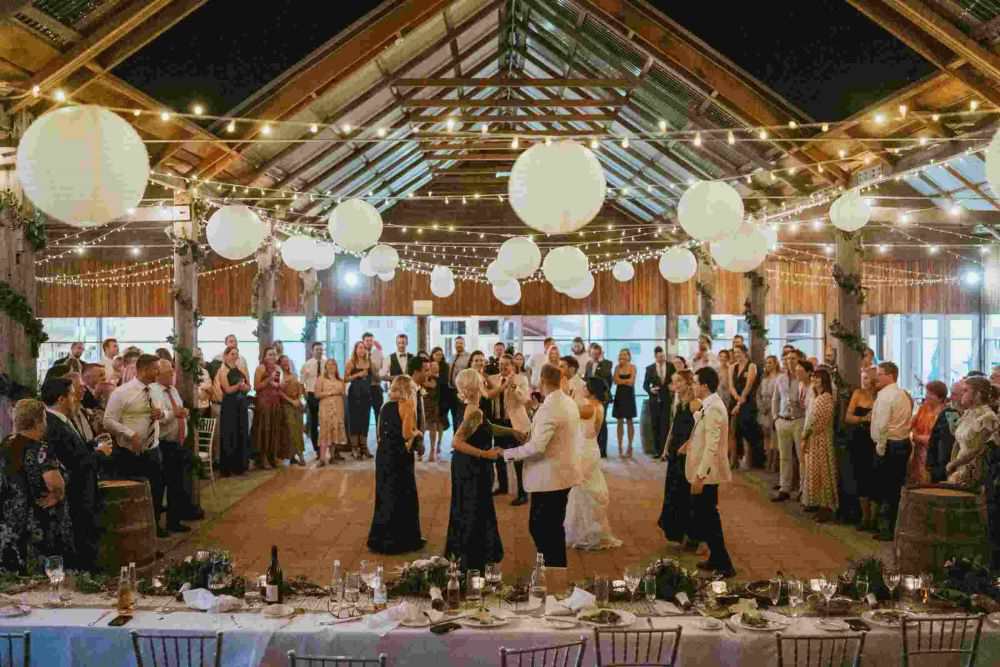 Bean Ean, also known as Lindeman's Estate, is a popular barn wedding venue in Sydney for couples from the Hunter Wine Country. It is a winery and vineyard with a history of over 174 years that has been extensively renovated to become a stunning event venue.
Bean Ean is a 200-acre estate with unique wedding photography settings. The space here is exceptionally spacious and receives a lot of natural light during the day thanks to the warehouse-style architecture. Couples can choose between an outdoor and an indoor venue.
The barn wedding venues in Sydney listed above will not let you down. All of these locations offer private, intimate and unforgettable weddings. Don't forget to read more articles on our Designa Studio Blog if you want to learn more about wedding venues.