Sydney is filled with grand and beautiful wedding venues. Are you drawn to the unusual wedding venues in Sydney that appear to be so different from the traditional ones?
If you're looking for a unique place to celebrate your special day, the list of ideal locations Designa Studio has recommended below will not disappoint you.
Audley Dance Hall
Address: 2 Lady Carrington Dr, Royal National Park New South Wales 2233, Australia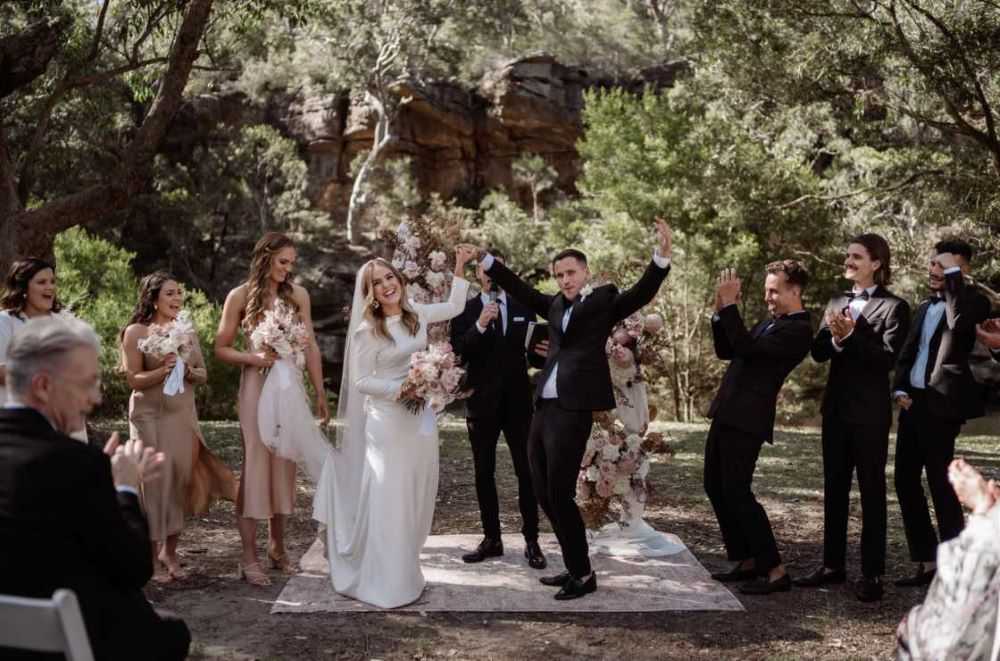 Audley Dance Hall is one of the discos in the Royal National Park. This place is set in the middle of green native bush, giving the impression of being in the middle of a tropical jungle. Audley Dance Hall also has lovely cottages for wedding guests to stay in.
Couples can hold a one-of-a-kind wedding ceremony among the trees or alongside the river. Standing cocktail parties will be ideal for this place. You can contact the event staff ahead of time to plan the menu and decorate the wedding ceremony in your unique style.
Clovelly Surf Club
Address: Bundock Park, Donnellan Cct, Clovelly New South Wales 2031, Australia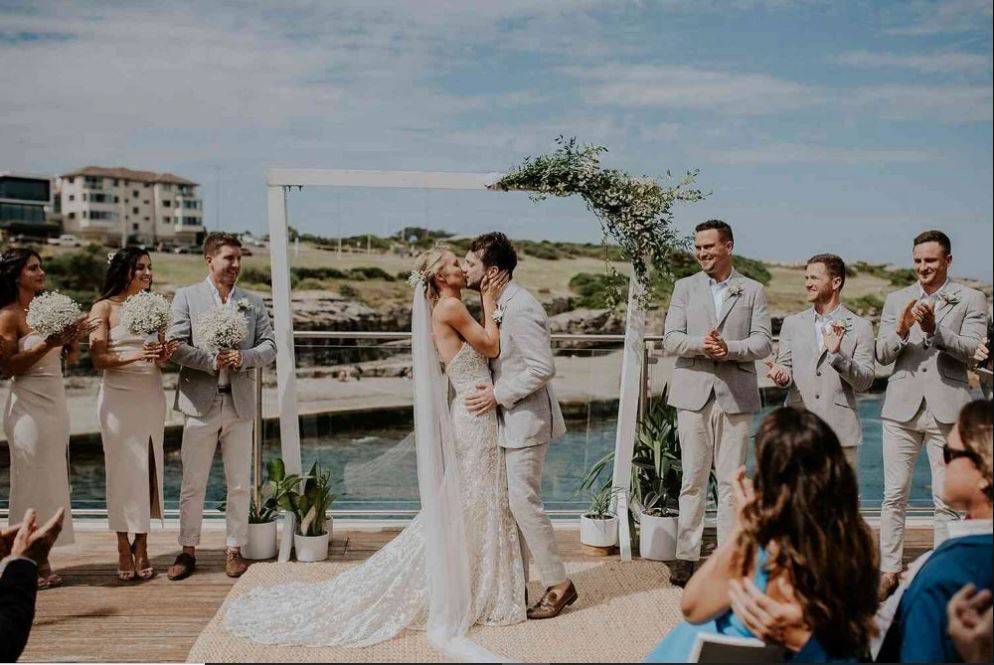 Clovelly Surf Club is regarded as one of Sydney's most sought-after unusual wedding venues. With panoramic views of the ocean, this can be called Sydney's hidden gem. Couples can choose to have their wedding ceremony indoors, outdoors or in the cool sea air.
In addition to the lovely setting, Clovelly Surf Club offers a variety of wedding packages to suit a variety of budgets. A deck wedding costs approximately $125 per person, including food and drinks. As a result, this is an excellent place for couples to hold their dream wedding on a small scale while maintaining a healthy financial status.
Adams Peak Country Estate & The Barn
Address: 66 Adams Peak Rd, Broke New South Wales 2330, Australia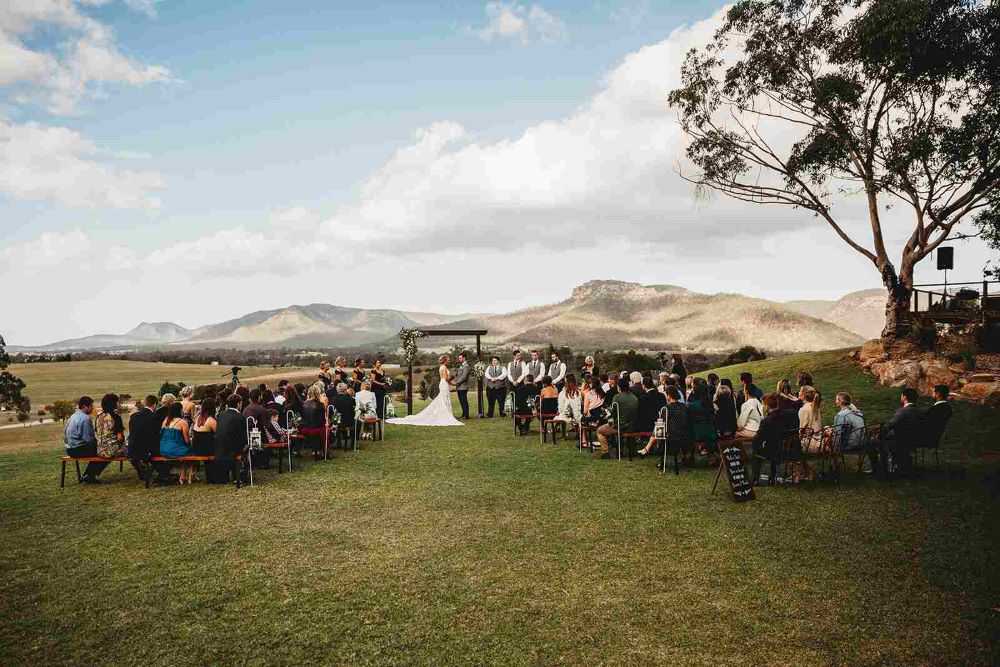 Adams Peak Country Estate & The Barn is unquestionably the most unusual wedding venue in Sydney. The platform spans over 100 acres and is ideal for large weddings. This place has rustic country features and sweeping views of the surrounding valleys and mountains.
Adams Peak Country Estate & The Barn has two themed venues, The Barn and The Hay Shed, as well as a lawn wedding venue. There is also a 2-night stay for approximately 24 people. Couples can arrange their wedding guests' lodging before the big day.
Lonely Goat Olives
Address: 153 Eglinford Ln, Congewai New South Wales 2325, Australia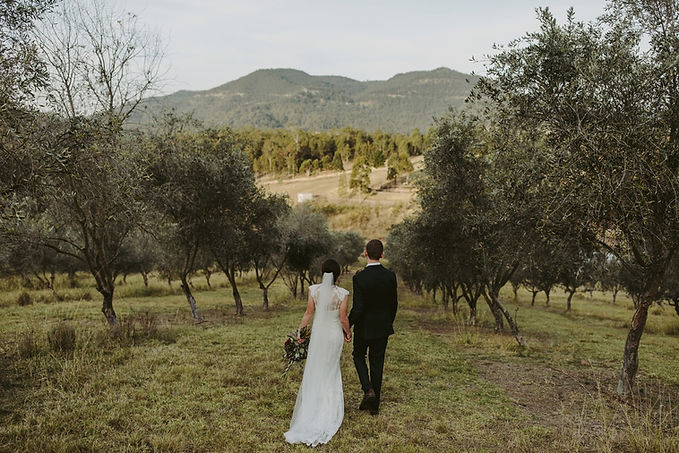 The location of Lonely Goat Olives is between the Hunter Valley and an olive grove with breathtaking scenery. This place was also named "the best place to stay" by Australia's national newspaper, the Sydney Morning Herald. With nearly 100 acres, this place has many beautiful backdrops for you to save unique wedding photos.
Couples can save money on wedding costs by preparing essentials such as flowers, wine, furniture, etc. The all-inclusive wedding package at Lonely Goat Olives includes 3-night accommodation for 5 people. Couples can unwind in a suite and take in the breathtaking views of Sydney from here.
The Cove Jervis Bay – One of The Unusual Wedding Venues In Sydney
Address: Ellmoos Road via Booderee National Park, Jervis Bay New South Wales 2540, Australia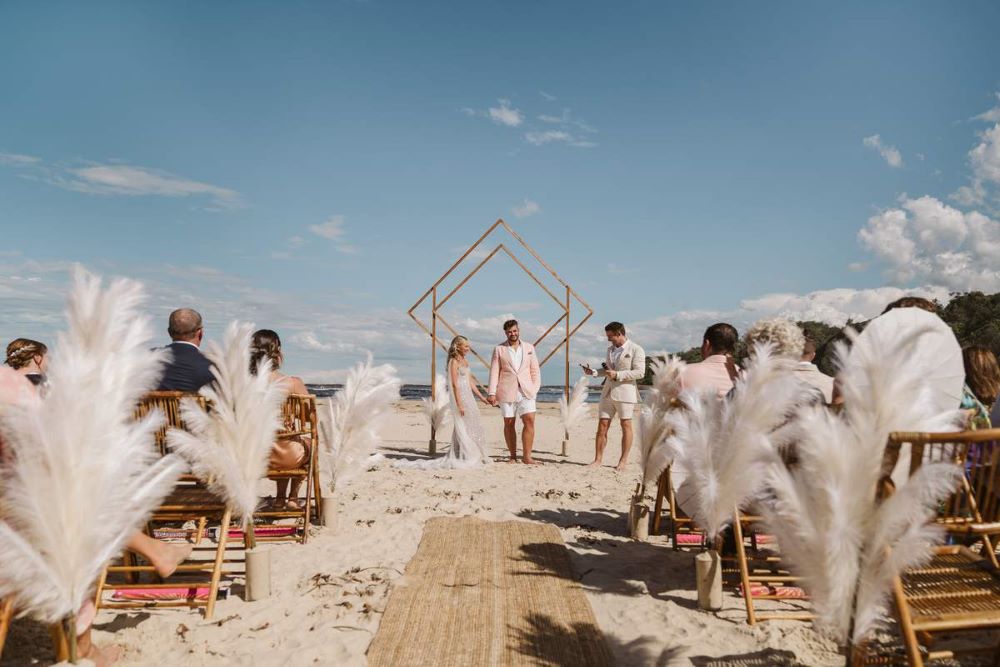 Today, the Cove Jervis Bay is one of Sydney's most popular unusual wedding venues. It is located near the sea in the heart of Booderee Park. Couples can find private wedding spaces, bright lights and backdrops with soaring skylines.
The Cove Jervis Bay offers a gleaming wedding decoration service, including decorative lights and an empty canvas rental service for couples who want to organize their unique wedding ceremony. Furthermore, the private wedding package includes a photo booth, outdoor games, a kayak and a BBQ area. Couples will feel like holding their wedding ceremony in a new and exciting paradise.
Wildwood Kangaroo Valley
Address: 407D Bendeela Rd, Kangaroo Valley New South Wales 2577, Australia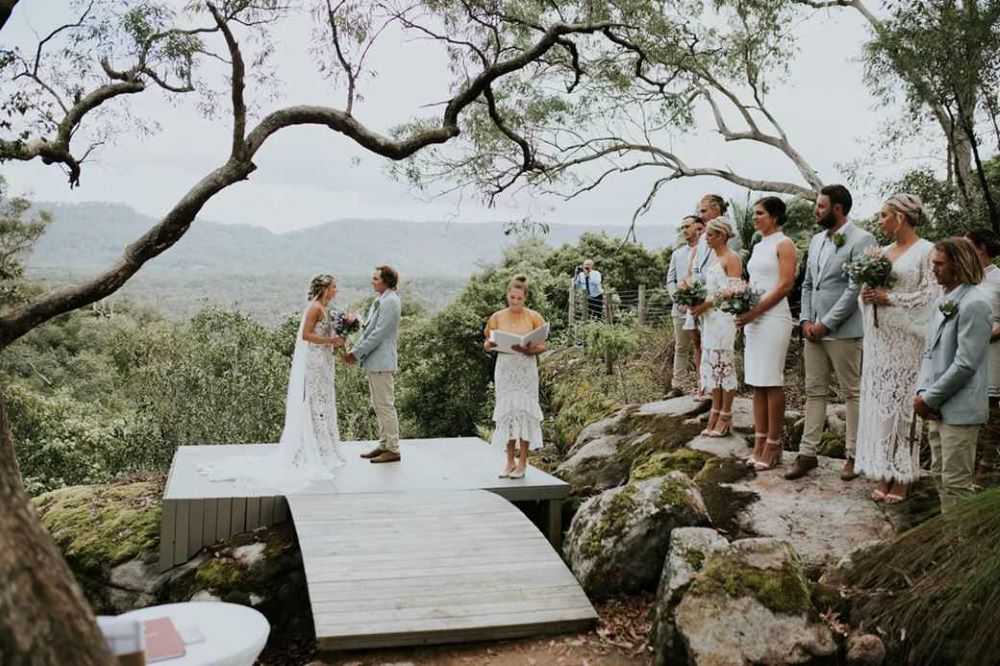 Wildwood Kangaroo Valley is set on approximately 300 acres of rainforest. There is also a blank canvas where you can organize one-of-a-kind events and host parties to entertain your guests. It also has exclusive packages for the day or evening within many couples' budgets.
Wedding packages include a venue on a stunning sandstone cliff top and wedding supplies such as tables and chairs, crockery, tablecloths, and so on for up to 90 guests. You can enjoy a private and intimate setting for your wedding at Wildwood Kangaroo Valley.
Lithgow State Mine
Address: 3A State Mine Gully Rd, State Mine Gully New South Wales 2790, Australia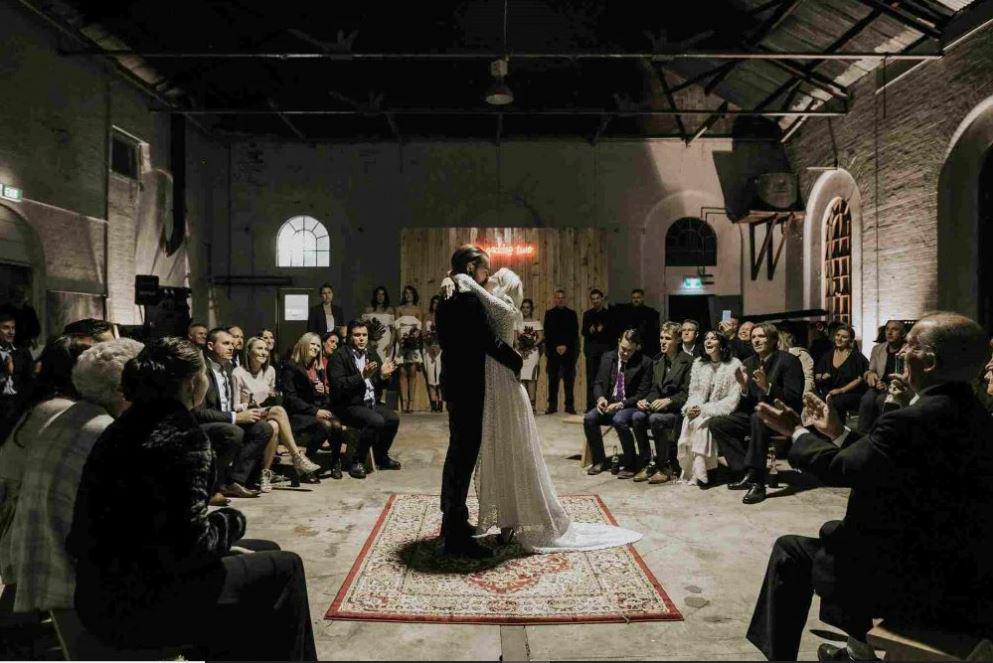 Lithgow State Mine is an excellent option with a reasonable expense if you're looking for unusual wedding venues in Sydney. It has a large lawn area, beautiful buildings and bushes located inside a breathtaking mountain valley. In addition, Lithgow State Mine is surrounded by numerous beautiful monuments and heritage sites.
The space here can accommodate up to 150 guests and features a large dining area and a large dance floor for lively dance parties. Couples can have their wedding ceremony on the green lawn and take beautiful wedding photos. Also, Lithgow State Mine has a large parking area for wedding guests.
Secret Creek Cafe
Address: 35 Crane Rd, Lithgow New South Wales 2790, Australia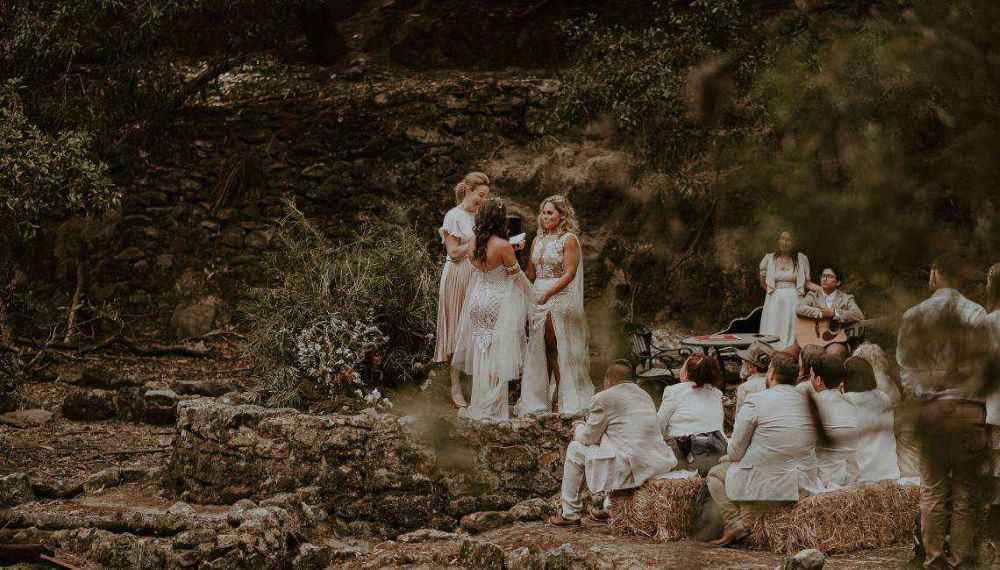 Secret Creek Cafe is a vegan restaurant located on nearly 200 acres of land within the reserve. It has a secluded, rural atmosphere and is surrounded by native jungle. Wedding packages here are also very diverse with their own distinct features based on the philosophy of "sustainable eating".
The location of Secret Creek is in the most beautiful part of the Blue Mountains. Couples almost always take wedding photos with breathtaking views of the ravine and verdant forests. This is the perfect balance between the private countryside atmosphere and the bustling downtown life.
The Earth House
Address: 334 James Gibson Rd, Corndale New South Wales 2480, Australia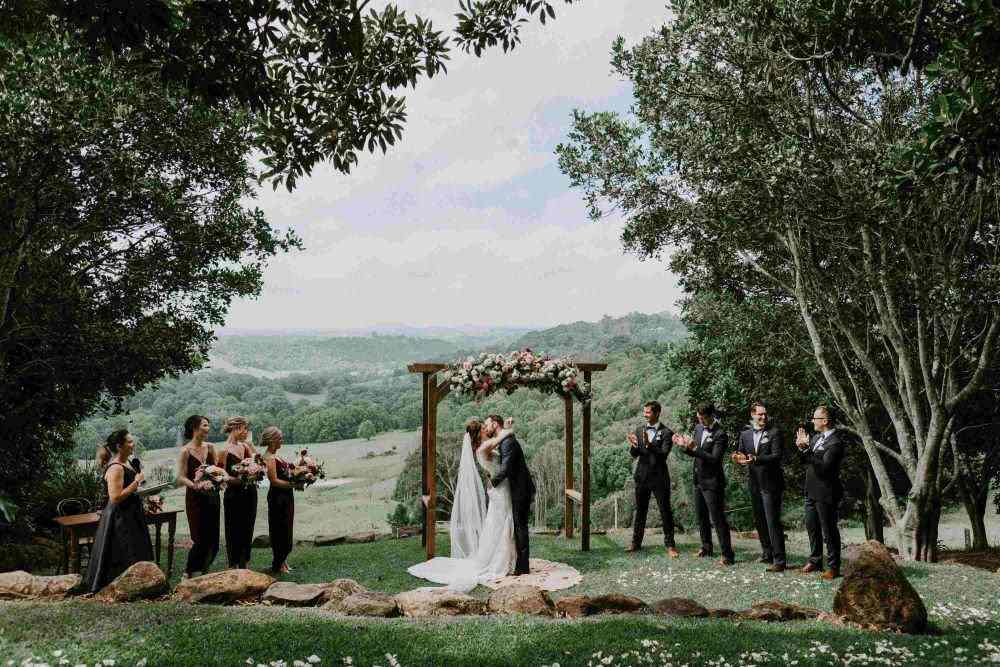 Earth House is a wedding venue in the heart of Byron Bay with a distinctive rural setting. The place is situated on 110 acres of farmland and offers views of rolling valleys and hills.
The rustic Mediterranean style inspires the Earth House's architecture. You can find many elegant and harmonious spaces in the hinterland of Byron Bay. Besides, couples can hold their wedding in extensive gardens or under a unique 100-year-old fig tree.
Related Posts:
Longview Farm
Address: 95 Longview Cl, Caffreys Flat New South Wales 2424, Australia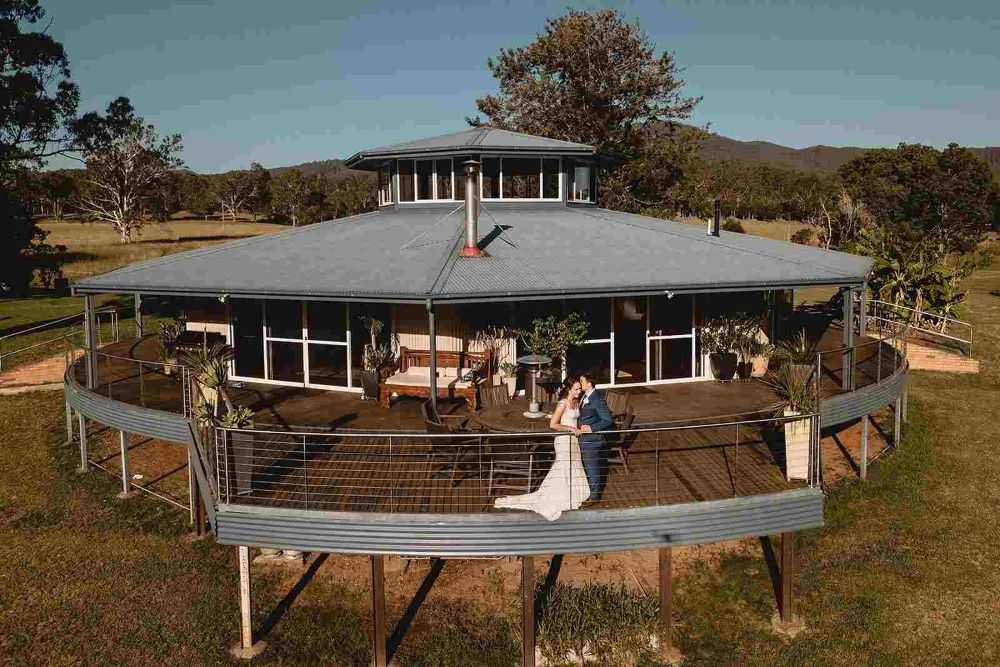 Longview Farm is a lovely country wedding venue. This site is set on 180 acres of land and features a farmhouse that could be up to 225 years old. Longview Farm's sophisticated design and rustic style set it apart from other unusual wedding venues in Sydney.
Longview Farm also has a large hall that can accommodate large dining parties with a large number of guests. The barn of this place has been renovated into a perfect resting place with full bedrooms, bathrooms and fireplaces. After the wedding is over, the bride can unwind in this location.
The hidden wedding venues in Sydney are a great choice if you want to hold a grand and memorable wedding. In addition to the unusual wedding venues in Sydney listed above, Blog Designa Studio has a collection of other great wedding venues. Read more interesting articles on our blog.