It's not too difficult to find the best industrial wedding venues in Sydney for your wedding. If you're looking for a wedding venue with a great view, our list of ideal places recommended below will make your decision easier.
What's An Industrial Wedding Venue?
The industrial wedding venue is a current trend in weddings, offering versatility and diverse combinations that differ from traditional wedding styles. Couples are free to choose their own wedding theme. With one-of-a-kind and modern industrial decorations, an industrial wedding breathes new life into spaces such as warehouses, lofts, and old factories.
Join Designa with a dive into these stunning, rustic wedding venues now!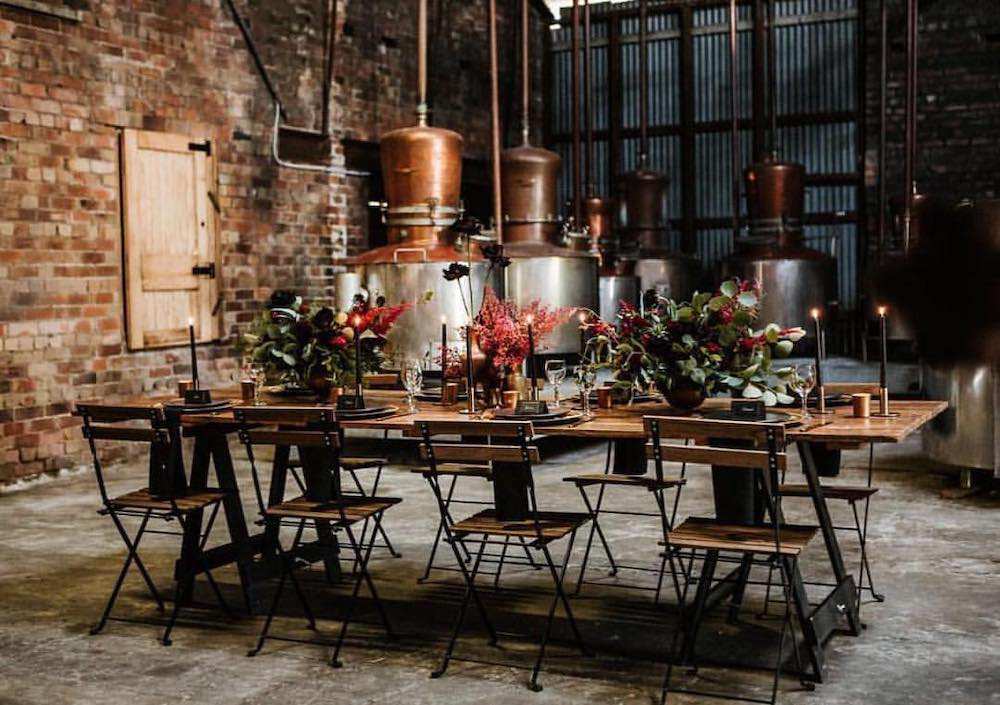 Things to Consider When Planning an Industrial-Theme Wedding
An industrial wedding can turn the walls with peeling paint, exposed pipes, and unattractive cement floors into more sophisticated and seductive decorations. Here are some things to consider when planning an industrial-themed wedding for couples who want to have a one-of-a-kind wedding.
Budget
When creating the ideal wedding party plan, one of the most important factors to consider is the budget. Once you have a specific budget, you will be able to decide on the right wedding venue, outfit, and supplier. For the most basic industrial wedding, you will need to prepare everything, such as tables and chairs, sound and light systems, flowers, and so on.
Decoration Options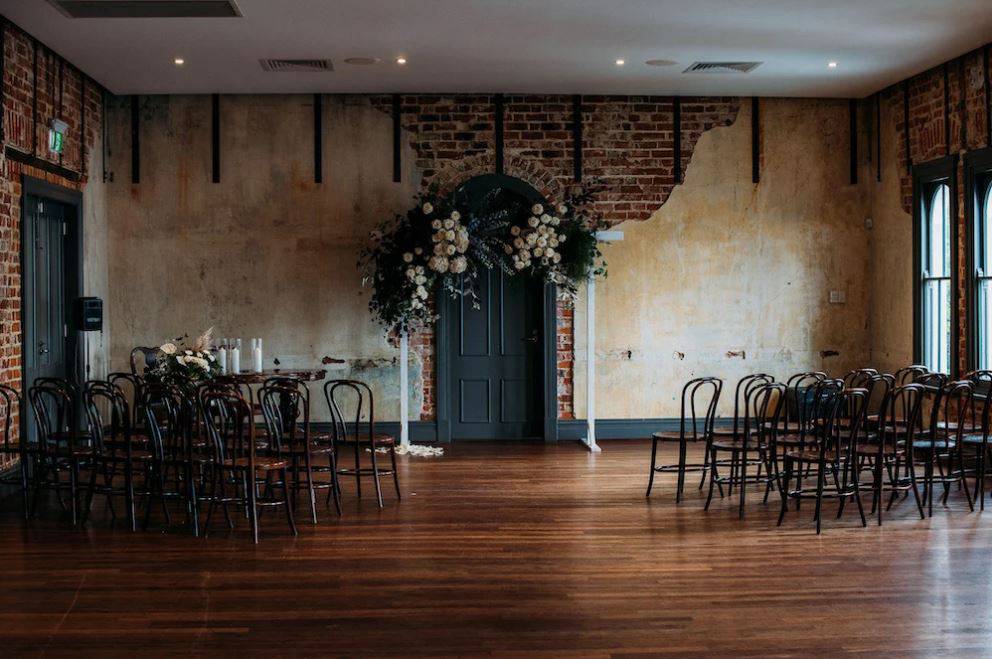 Like other wedding venues, you should focus on rich layouts and diverse patterns to create a unique space. Acrylic and lucite, geometric patterns, foliage, draping, mixed metals, stoneware, and wood are some of the most popular industrial-themed decorating ideas right now.
Lightings
Almost every industrial wedding venue in Sydney will have special lighting equipment to create accents or harmonize with the wedding's theme. Some of the most popular lighting fixtures include chandeliers, marquee lights, Edison lights, and votives that have a warm, inviting glow.
Flowers
Flowers can be used to decorate the table or placed next to the wedding cake. You should select flowers that are both seasonal and affordable. It is better to discuss with the florist in advance which flowers to choose for the wedding ceremony.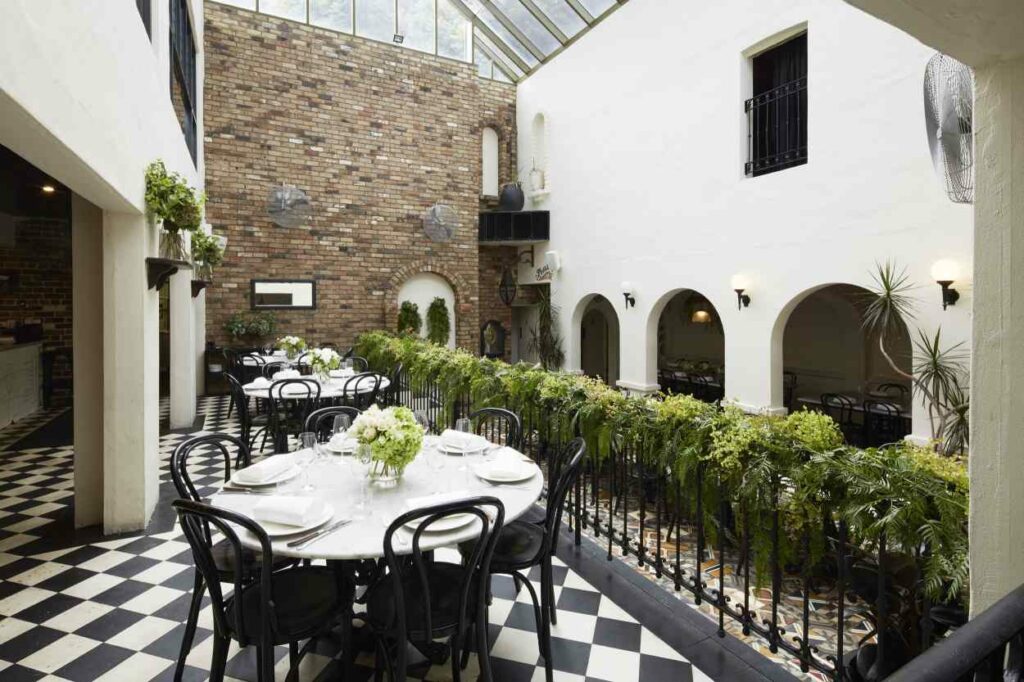 A "Raw Space" Wedding Venue
A "raw space" will include four walls, a roof, and a floor. The key point of an industrial wedding is to keep the venue's inherent features while also incorporating the couple's personal style. There are many industrial wedding venues in Sydney that can meet this requirement.
Most Stunning Industrial Wedding Venues In Sydney
Ovolo Woolloomooloo
Location: 6 Cowper Wharf Roadway, Woolloomooloo New South Wales 2011, Australia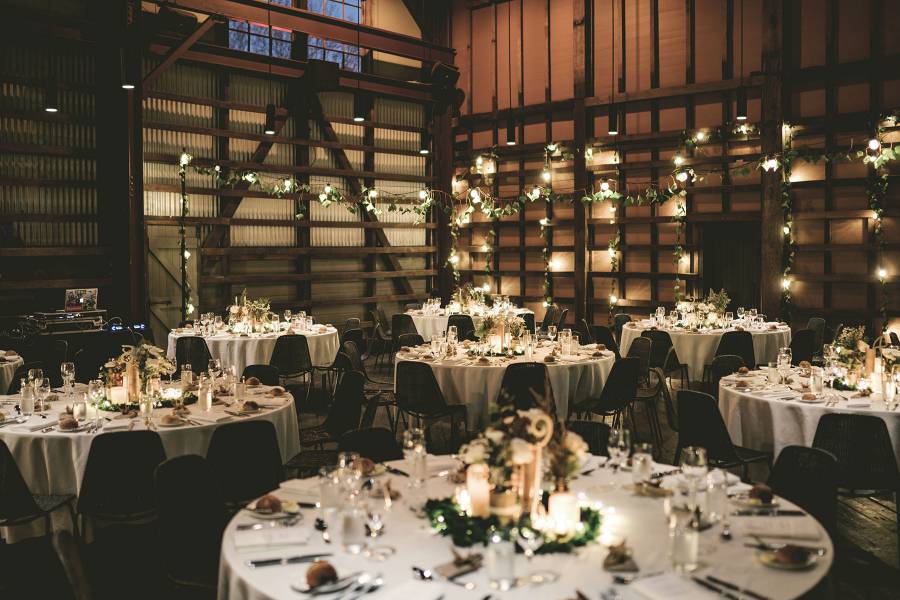 Ovolo Woolloomooloo is located on a heritage-listed Sydney jetty. The view from here overlooks the seaport, and the delightful interior is ideal for one-of-a-kind weddings. The event space is decorated in a variety of styles and the lighting system is customized to meet the needs of each couple.
Yarra Ranges Estate
Location: 39 Coulson Rd, Monbulk Victoria 3793, Australia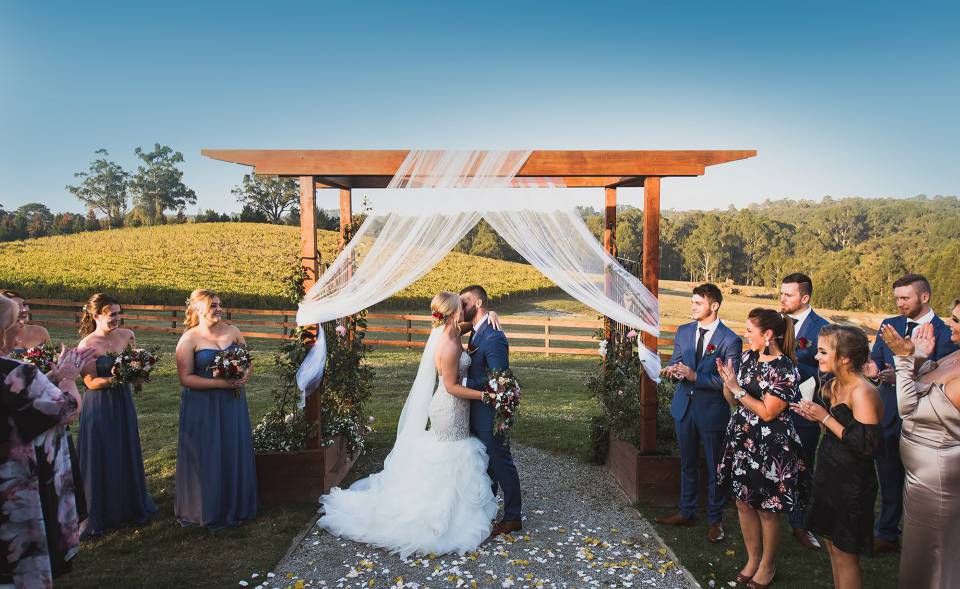 With industrial colors, this will be a rustic and romantic setting for couples. You can hold your wedding ceremony in the green gardens and take memorable wedding photos. Many spaces on the Yarra Ranges Estate are also suitable for industrial weddings, including the rose path, gazebo, Undercover Vine Terrace and chapel.
Perth City Farm
Location: 1 City Farm Place, East Perth WA 6004, Australia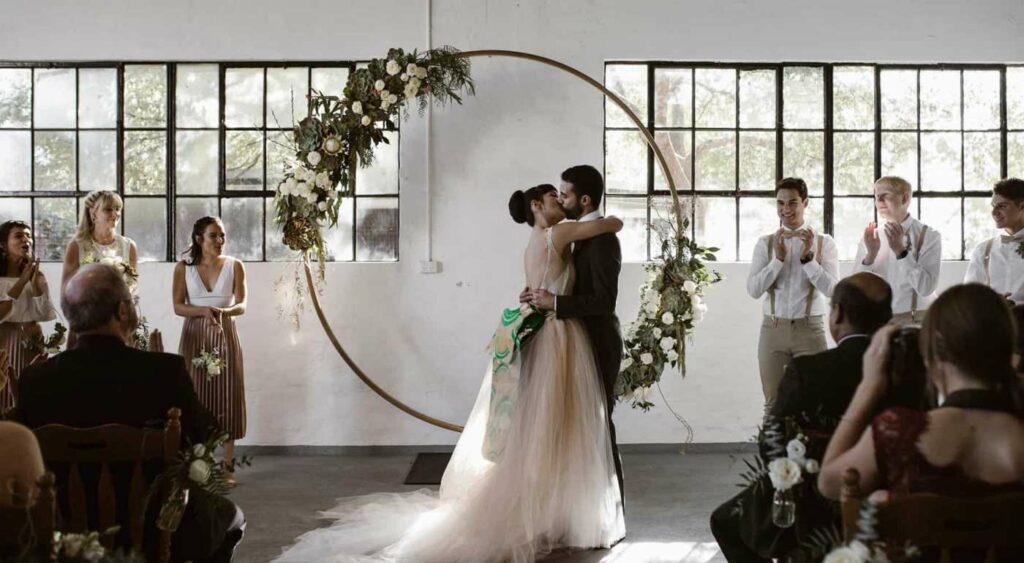 Perth City Farm, located in East Perth, is well-known for being the ideal location for fairy-tale weddings. It provides the ideal setting for both indoor and outdoor weddings with a large number of guests. Perth City Farm's space has industrial floors, high ceilings, and monochrome walls, making it ideal for industrial weddings.
Oakover Grounds
Location: 14 Yukich Close, Middle Swan WA 6056, Australia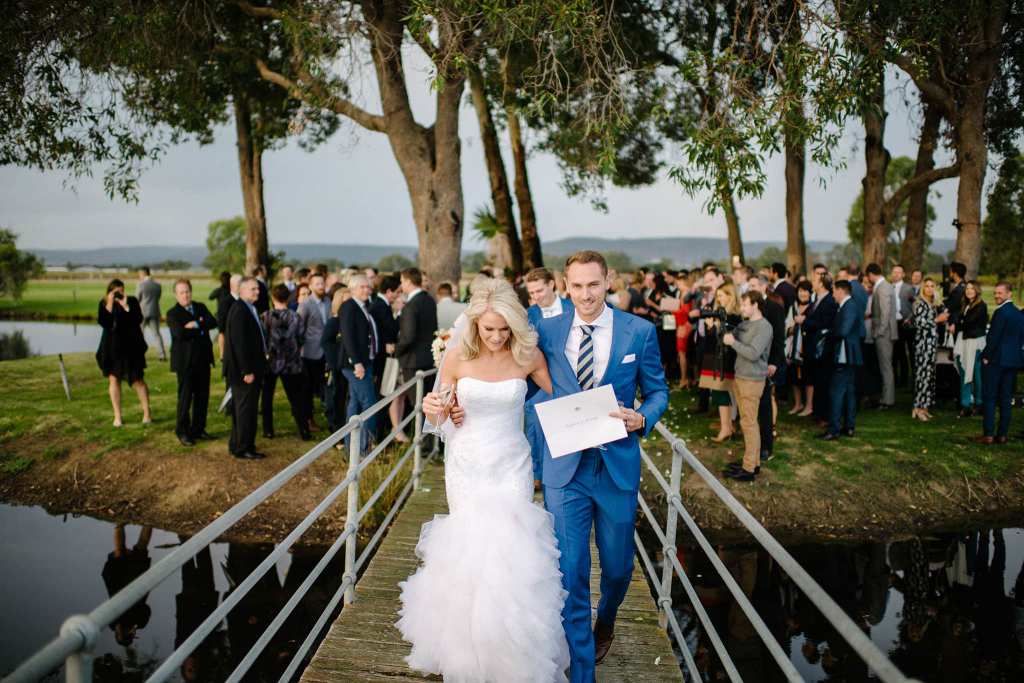 Oakover Grounds has lush lawns and large tree stumps, perfect for industrial weddings. A rustic red barn here is available for you to design your own personalized wedding reception. You can absolutely have an unforgettable wedding under the stars on The Deck or Under The Tree.
Factory 51
Location: 51 Holdsworth St, Coorparoo Queensland 4151, Australia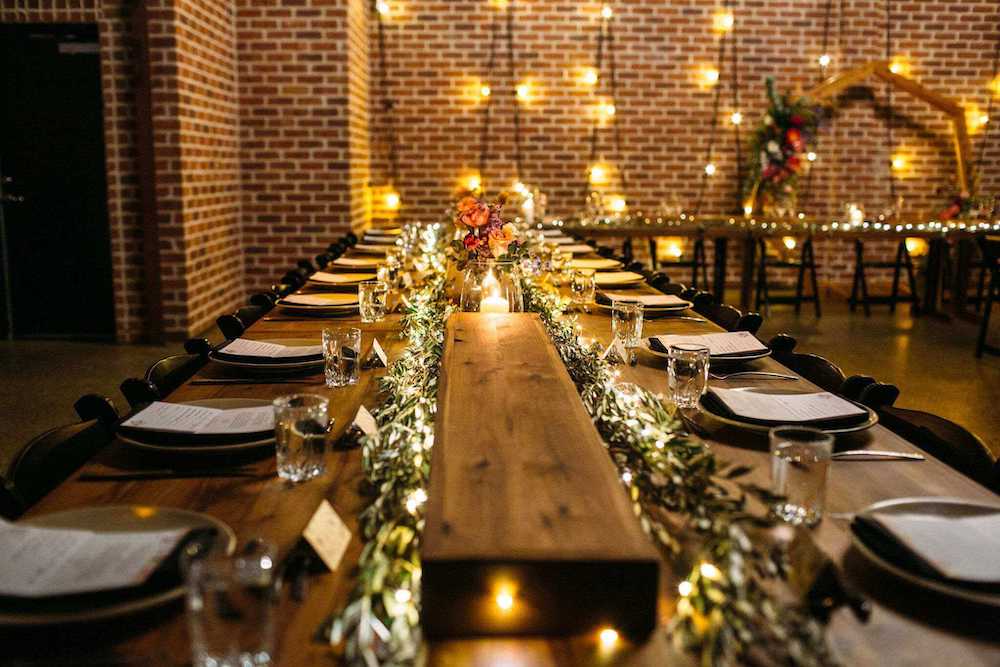 We would recommend Factory 51 as one of the industrial wedding venues in Sydney to couples. With rustic red walls, concrete floors, and spacious terraces, it offers a simple and industrial beauty. The natural aesthetic, combined with the building's contemporary elements, will create the ideal atmosphere for your wedding.
The Studio
Location: The Studio Level 6/11-17 York St, Sydney New South Wales 2000, Australia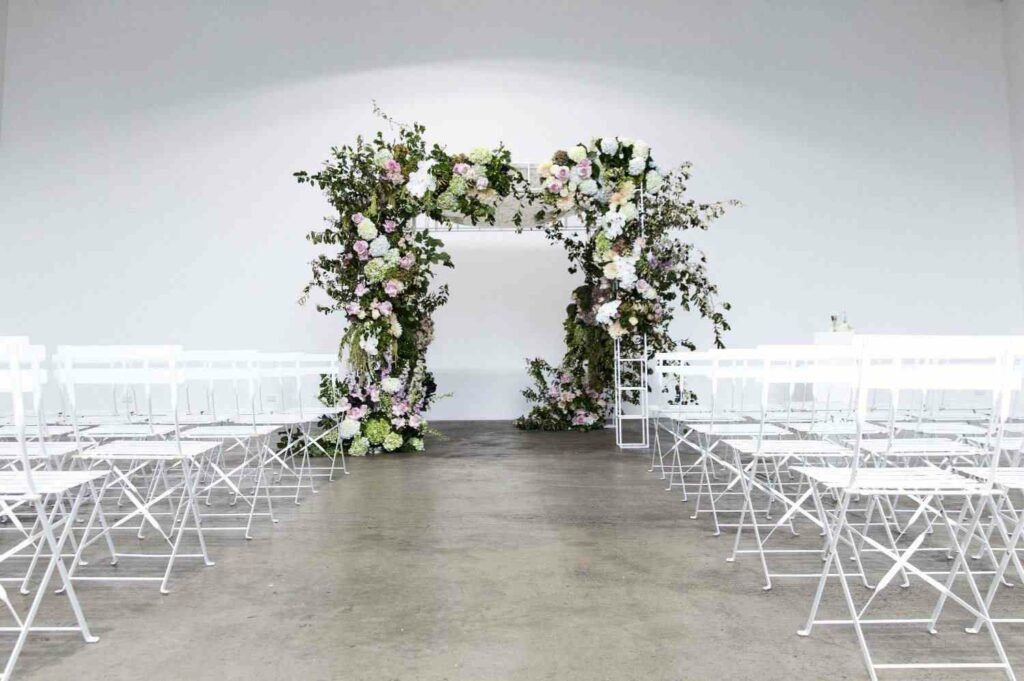 The Studio is an excellent choice for couples looking for raw spaces for an industrial wedding in Sydney. It is in Rosebery and has concrete floors as well as studio furniture. On the big day of your life, you can use The Studio space for receptions or wedding photography.
Loft West End
Location: 100 Boundary St, West End Queensland 4101, Australia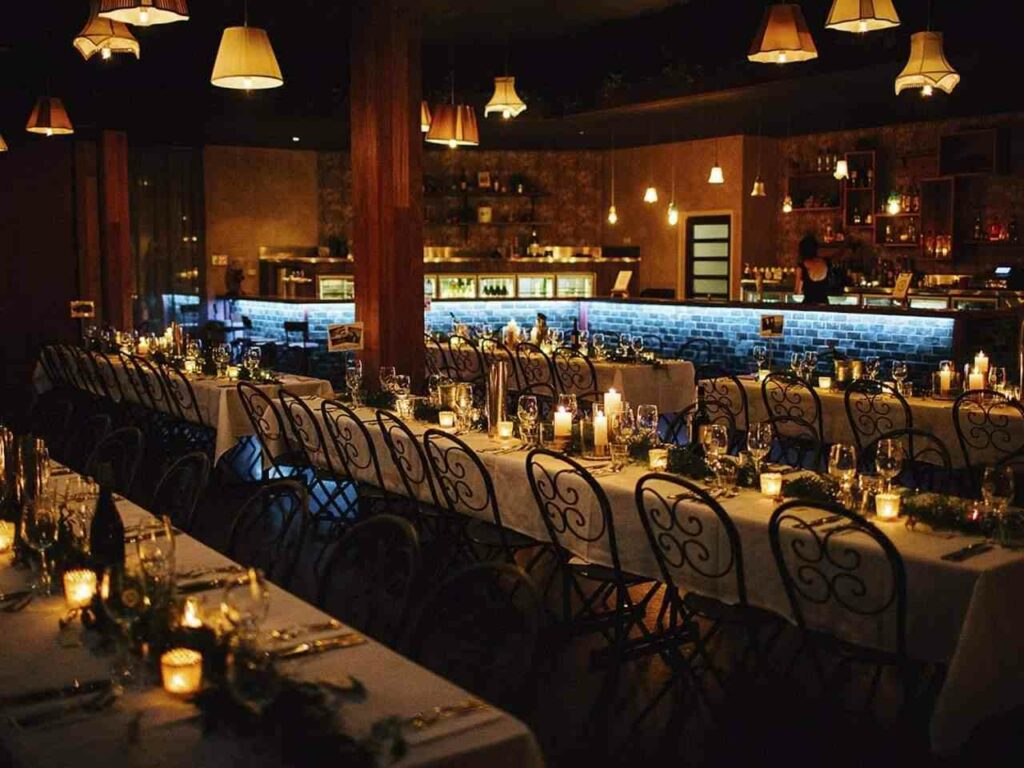 The Loft West End is a fantastic venue that can hold up to 500 guests. This location's setting is a mix of vintage glamor and modern styles. Also, Loft West End's wedding services include a selection of drinks and an attractive menu.
Mt Duneed Estate
Location: 65 Pettavel Rd, Waurn Ponds Victoria 3216, Australia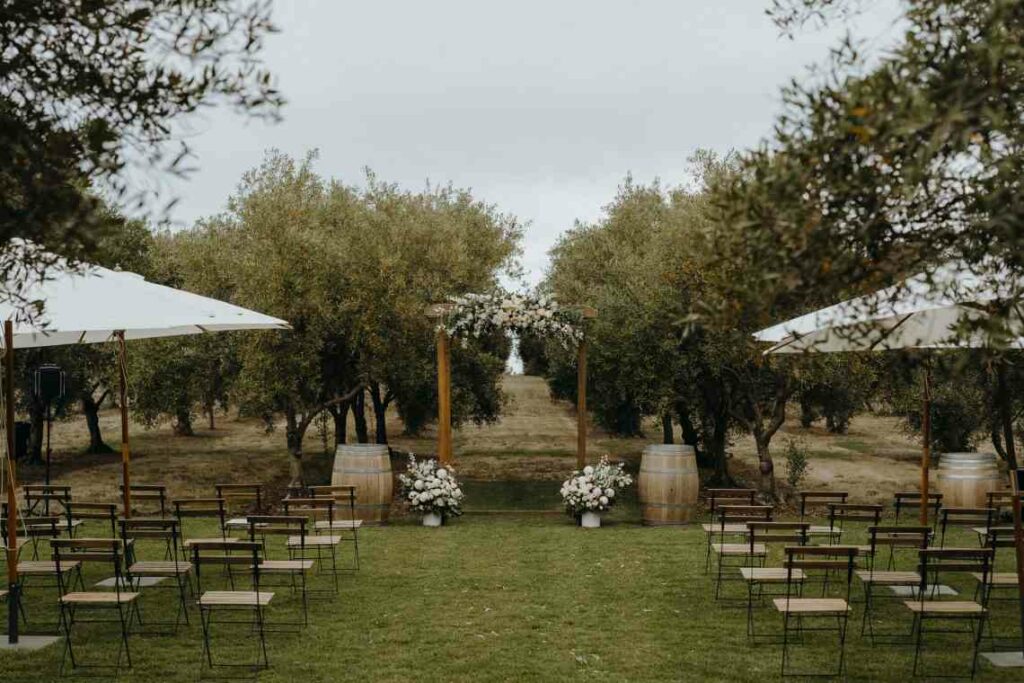 Mt Duneed Estate has a variety of wedding venues, including the Barrel Hall and Vineyard Room. Weddings can be held in the olive grove or next to the beautiful vineyards. It also has many delightful backdrops for shimmering wedding photos.
Two Ton Max
Location: 124 Langford St, North Melbourne Victoria 3051, Australia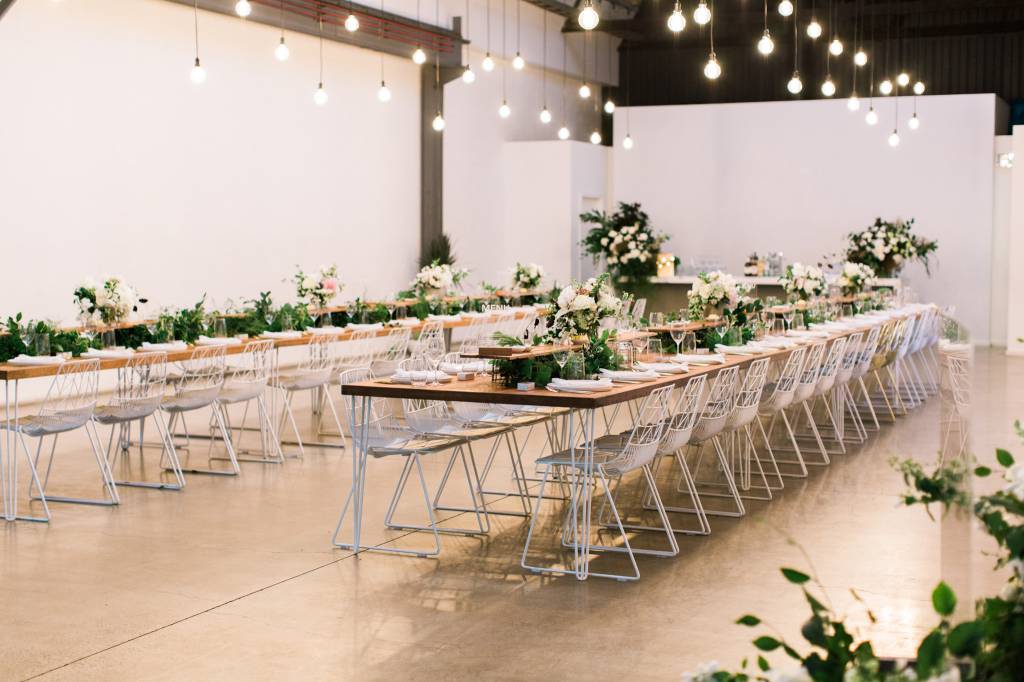 Referring to industrial wedding venues in Sydney, it is impossible not to mention Two Ton Max. This is Melbourne's hidden gem, with a stunning blank canvas setting for any stylish, trendy industrial wedding. Furthermore, the space here can be changed according to the wedding theme of each couple.
Crowne Plaza Hunter Valley
Location: 430 Wine Country Dr, Lovedale New South Wales 2325, Australia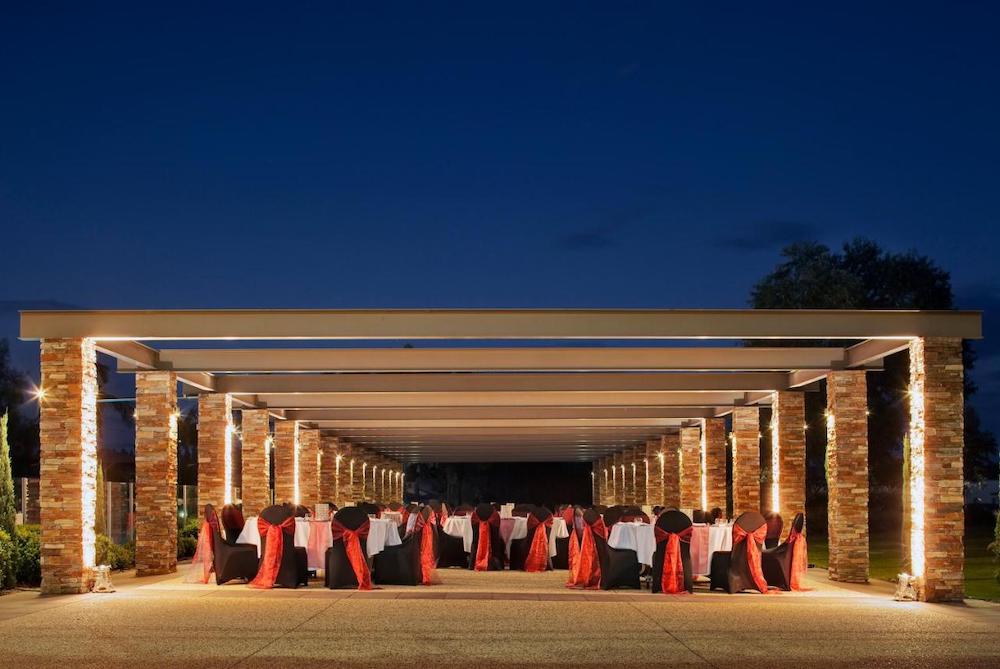 The vineyards and the picturesque Broken Back Range surround the Crowne Plaza Hunter Valley. The indoor and outdoor wedding venues in this location are all sleek and modern. Couples can also plan large parties here before and after the wedding at two restaurants and two bars.
The industrial wedding venues in Sydney listed above all have stunning views and beautiful spaces for you to design your own unique wedding. Check out more articles on our Blog Designa Studio & Designa Studio to plan the perfect wedding of your dreams.