A destination wedding is a great way to enjoy your vacations with families and friends while organizing the most important day of your life. Depending on your certain preferences, the choices may vary a lot.
So, if you're looking for the best wedding resorts in Queensland, the following list will definitely come in handy.
Feel free to consider the great options and decide if they're well suited for your wedding days.
Mai Tai Resort – One Of The Best Wedding Resorts In Queensland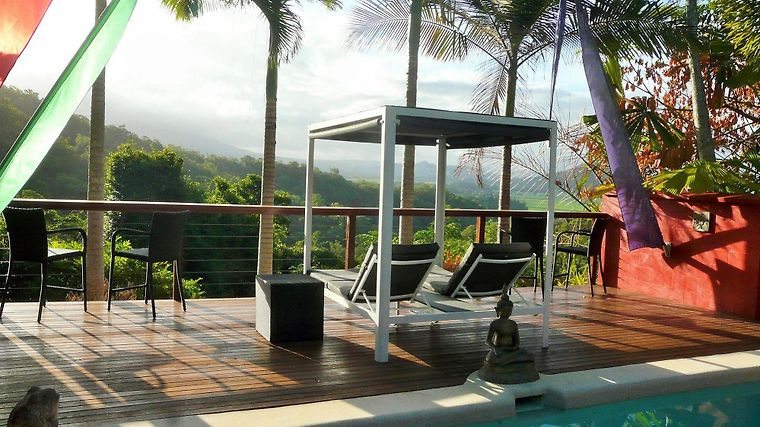 Address: Lot 78, Rex Range Road, 4877 Cassowary, Queensland
Pricing: High
With only 10 minutes of driving from Port Douglas, Mai Tai Resort is an incredible destination for couples to share their vows.
At the same time, your family and friends can always enjoy their stays at the luxury suites while experiencing the grand views of the rainforest and coastal areas. Private gardens and beautiful furnishing are available in each suite, so you can experience the best accommodations.
People can enjoy their swims and dips at the saltwater pool surrounded by the classic rainforest views. Have the option to relax on the patio, the sun loungers, or the barbecue area, which is also great for organizing your weddings.
Beach Road Holiday Homes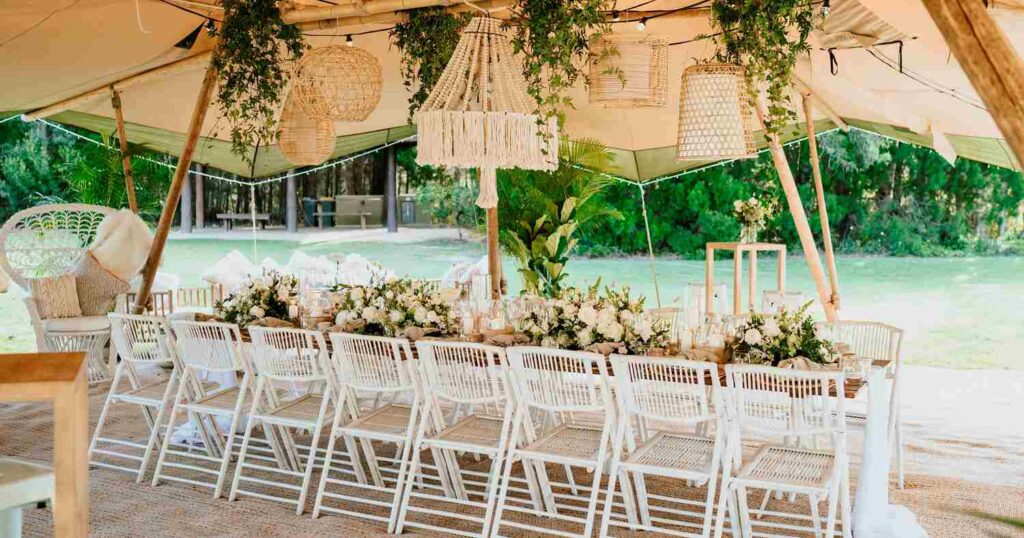 Address: 90 Beach Road, Noosa North Shore, 4565 Noosa North Shore
Pricing: Average
If you're looking for a luxurious, eco-friendly, abundant wedding, then Beach Road Holiday Homes is definitely a great option, with incredible light, air, and space.
Here, the area is surrounded by beautiful trees and a coastline that runs straight to the horizon. The spacious entertaining area, open living space, and large screened patio make this a great place to organize your weddings.
At the same time, you and your guests can spend your time relaxing at the swimming pools and hot tubs. Or enjoy your many activities at the tennis court, billiard tables, or gaming rooms.
The Retreat Beach Houses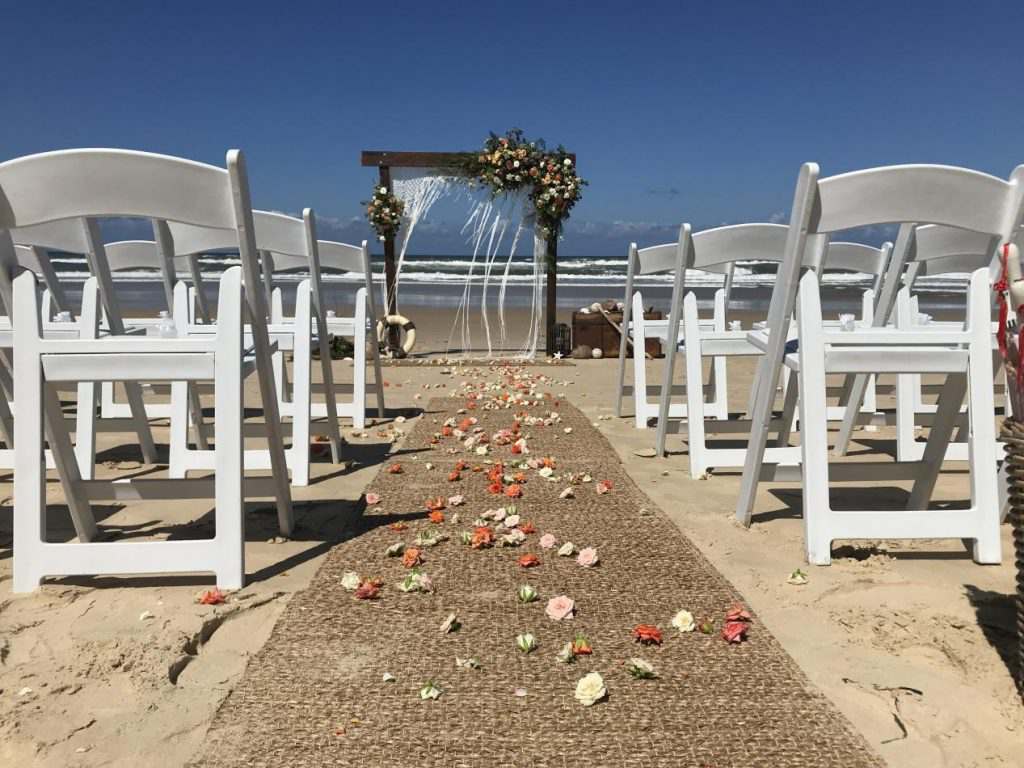 Address: 390 David Low Way, 4573 Peregian Beach
Pricing: Average
Situated just about 150m from Peregian Beach, The Retreat Beach House is one of the top wedding destination resorts in Queensland.
Here, people can have themselves on the 5-acre property with a beautiful tennis court, swimming pool, and barbecue facilities for complete fun. At the same time, the beautiful views of the ocean and native gardens will also make it a great venue for destination weddings.
The facilities only take 5 minutes of driving from Peregian Beach Village. And if you're interested in other explorational activities, the Noosa Heads and Steve Irwin's Australia Zoo are only a 10-minute and a 45-minute drive, respectively.
Korte's Resort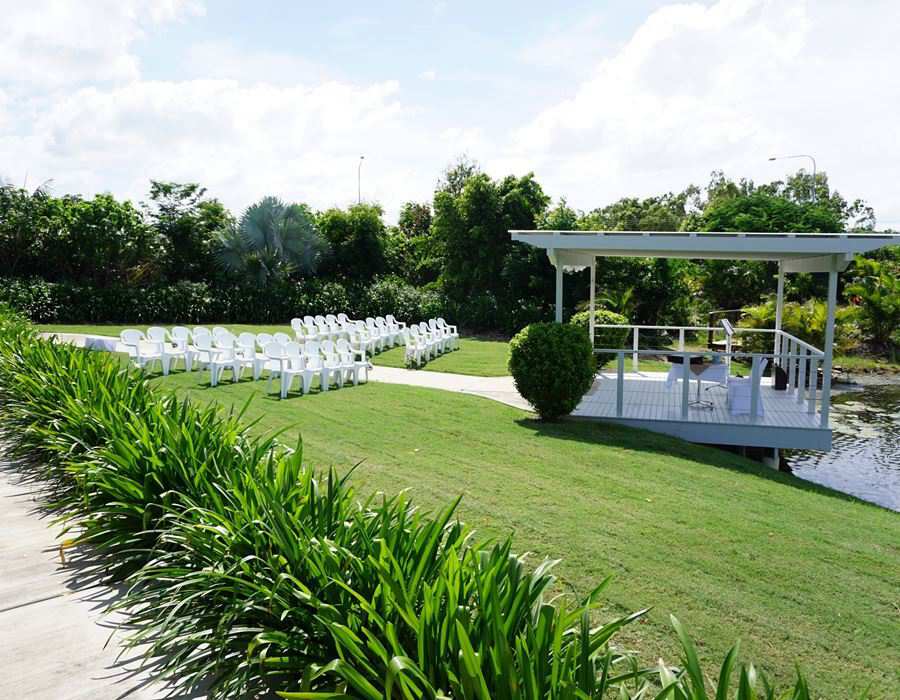 Address: 984 Yaamba Rd, 4701 Rockhampton
Pricing: Affordable
If good pricing and great accommodations are what you're looking for, then Korte's Resort is well equipped to satisfy your needs. Have yourself a beautiful garden, outdoor pool, and terrace, which will make a great location for your wedding ceremonies.
You can have the foods being served from the Korte's Resort restaurant, with delicious Australian cuisine. With the Rockhampton Showgrounds only 9km away, you can have many outdoor activities while staying at the resort.
Also, it's only 10km from the Department of Health Queensland and the Rockhampton Airport. Thus, making the venue extremely accessible.
Vue Broadbeach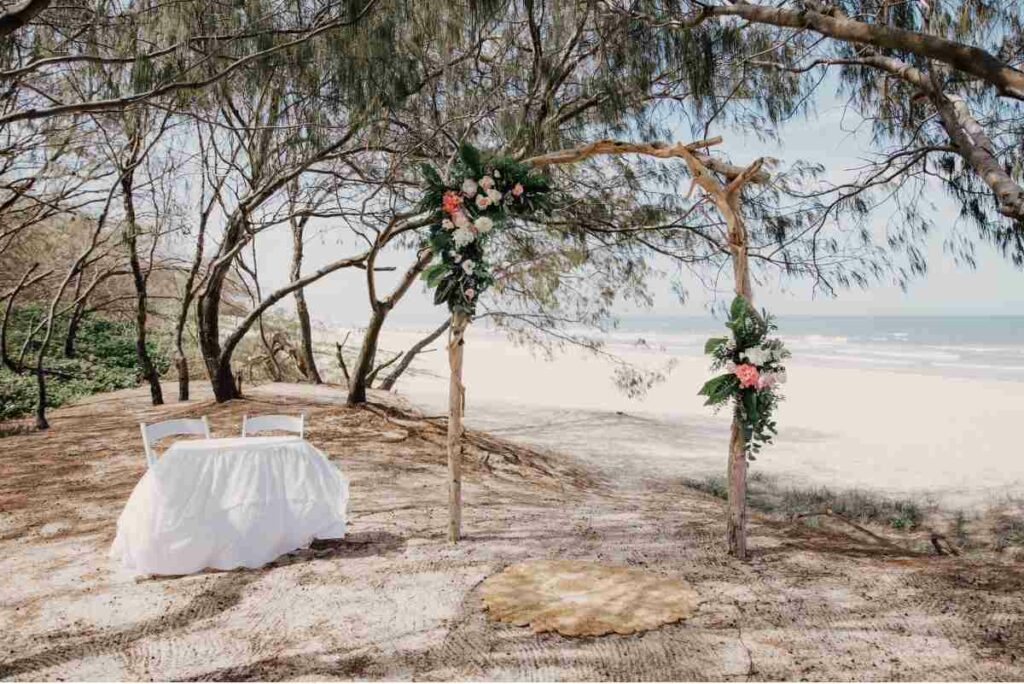 Address: 10-12 First Avenue, Broadbeach, 4218 Gold Coast
Pricing: High
If you're looking for luxurious facilities and amazing services from the best wedding resorts in Queensland, then Vue Broadbeach will definitely satisfy your needs.
Enjoy your outdoor swimming pool, a garden, and barbecue facilities at the property, as they'll make great spaces for your wedding ceremonies.
Located in Gold Coast and being only 150m away from Broadbeach, the place is great for those who enjoy the ocean views and beautiful nature.
In addition, you and your guests can always enjoy your visits to Surfers Paradise Beach, Kurrawa Beach, and SkyPoint Observation Deck, which will make your stays a lot more exciting.
And with the Gold Coast Airport only 20km away, you can quickly get to the destination with little trouble.
Sand Dunes Resort Accommodation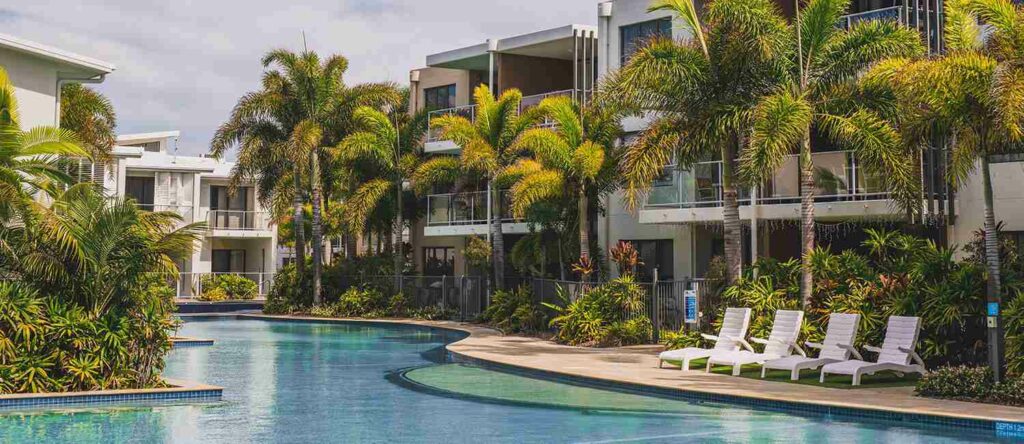 Address: 130 Mudjimba Esplanade, 4564 Marcoola
Pricing: Average
You can quickly get to the location within only 5 minutes of driving from the airport. And the place is also nicely situated so you can easily get to the beach or visit the nearby local businesses.
Couples at Sand Dunes Resort Accommodation can enjoy their amazing wedding ceremonies at the beautiful Marcoola Beach, which is only 150m away. And guests will have an amazing stay at the resort, thanks to its incredible services and leisure activities.
With a swimming pool, a fitness centre, hot tubs, and other available facilities, your guests can enjoy their stays in Sand Dunes Resort.
Not to mention that the beautiful BBQ area and the amazing tropical gardens will also make great places for your wedding ceremonies.
For those of you who are interested, it's now possible for you to visit the theme park, enjoy your Fraser Island trips, or tours at the Glasshouse with assisted booking options from the resort.
Conclusions
With accessible locations, various options for your wedding venues, beautiful views, good accommodations, and other qualities, the best wedding resorts in Queensland from our list will provide the most amazing choices for your destination wedding experiences.
Feel free to consider the options in relation to your preferences so you can pick the right one. And get ready to enjoy your perfect wedding days with your loved ones in any of these facilities.
Let's create your dream wedding. Check out Designa Studio for more inspiration about wedding decorations and venues. Visit our blog for more articles on wedding ideas and tips.