In order to have an amazing event, conceptualizing the design is essential. It sets the tone and lays out the groundwork for a successful event. Here are some tips on how to approach event design and make sure your guests never forget it! 
Weddings, anniversaries, birthdays, award shows, product launches… Events come in all shapes and sizes. 
But what do they all have in common? They're memorable. Whether you want to throw an over-the-top soiree or keep things low-key and intimate, conceptualizing your event's design is key to making it stand out from the crowd. Not sure where to start? These tips from Designa will help get you inspired!
What Is Event Design?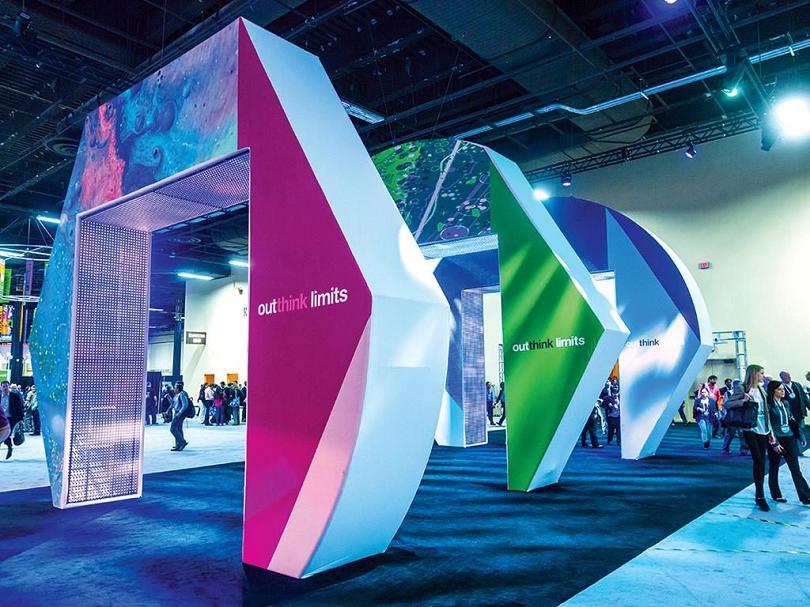 Whether you're planning a personal or professional event, there are a lot of moving parts. There's a lot to think about, from the venue setup to the speakers — and that's not even mentioning catering, which is a whole other chapter. The steps involved in event planning can be so extensive that they have their own name. It's known as event design. But what is event design, exactly, and why is it important to the success of your event?
The purpose of event design
While event design and event planning may appear to be the same thing, they are not. Event design is the process of creating a vision for an event by creating a blueprint of all the visual details surrounding the event to transform your space, whereas event planning is the process of working out all the logistics of your event.
Consider it this way: Event planning considers the number of people who can fit in your venue and the number of chairs required, but event design considers decorating your venue and selecting blue chairs because they match the aesthetic of your under-the-sea theme. While event planning may appear to be more important to the success of your event, the two are inextricably linked.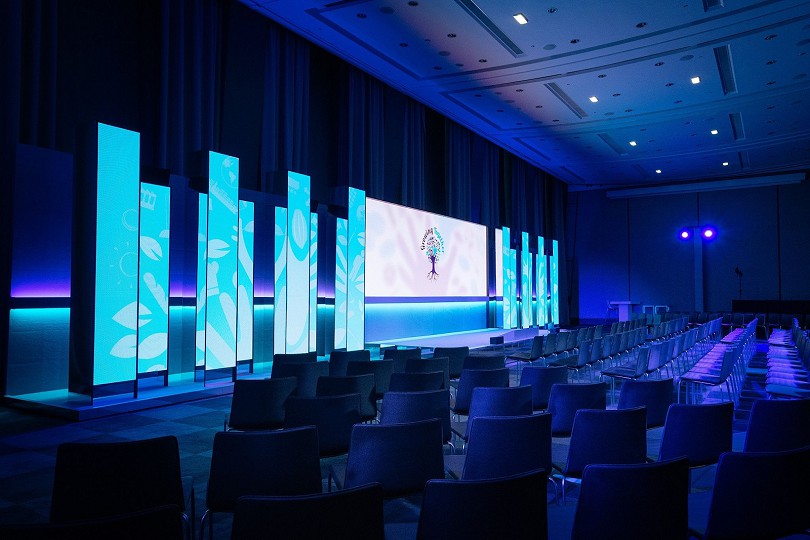 The 3 stages of event designing
Discussing your event's goals and ideas
The king of determining event outcomes is goal setting. Event planners must understand their mission and be able to predict how things will unfold in order to put on an impressive event and maximize the benefits for attendees. By setting SMART goals for event success, you can keep the event and its consequences under strict control.
To put all of the pieces of an event puzzle together, you must first set SMART goals. You will be successful if you cater to the expectations of the attendees and have a clear vision of the event's outcomes.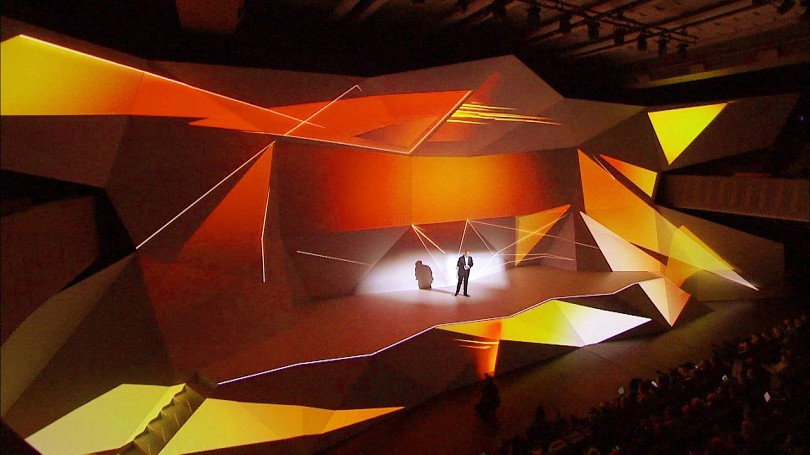 Proceed with event preparations
When organizing an event, the first thing to consider is the date. That is an unchangeable anchor.You should also estimate the number of people who will attend. These are two critical elements that will inform the rest of your event planning.
Setup and ensure that everything is ready
Implement the plan in this stage at least a week before the event, all of the vendors, significant individuals, and travel arrangements had been made.
All our client has to do is sit back and allow us to execute and create a memorable event for them.
The checklist that was created in phase 1 would be used as a guide to ensuring all components of the event are taken care of, including table decorations, sound, light, vendors, ETC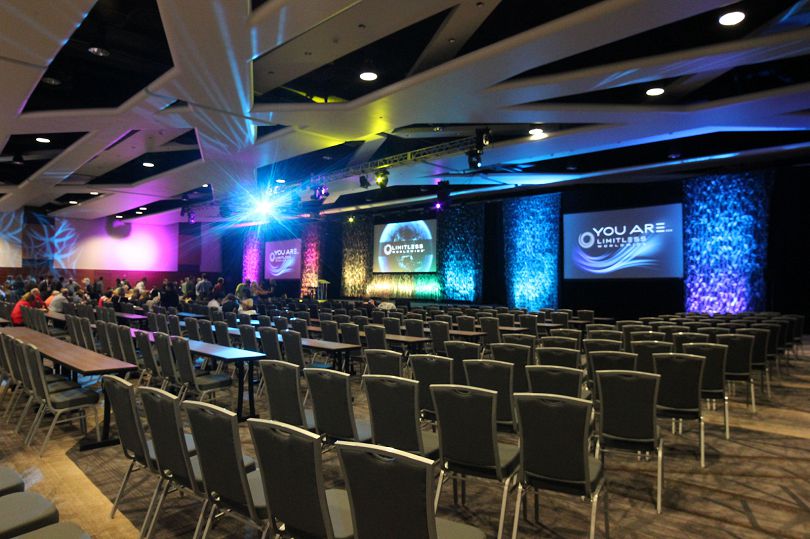 Types of event design
Conferences
A conference is a sizable gathering (attendance figures are frequently in the hundreds or thousands) concentrated on a single subject or sector and usually lasting several days. Speakers, exhibits, competitions, networking opportunities, as well as additional social gatherings pre- and post-conference, are all part of this event type's event activities
Conference and convention centers are the ideal locations for this kind of event.
Strategic floor plans for this event type: At a conference, any arrangement that is roomy, considers sightlines, and keeps attendees close to speakers will be successful. Try using banquet-style seating to encourage breakout groups or auditorium-style seating to keep the audience's focus on the stage.
Conferences are excellent for getting your audience to associate your company name and brand together.
Trade Shows
Numerous brands with similar goals come together at trade exhibits under the banner of a single overarching theme. This kind of interactive event depends on engaging partners and display booths to provide attendees with experiences they'll never forget.
Best for these commercial objectives: Display a range of items, both new and old, interact with your audience in person, boost lead creation, and create sales/marketing contact lists.
Universities, auditoriums, and conference centers are excellent locations for this type of event.
Attendees enjoy trade shows because they get to sample products, take part in practical demonstrations, and discover products and services that they can actually use.
Seminars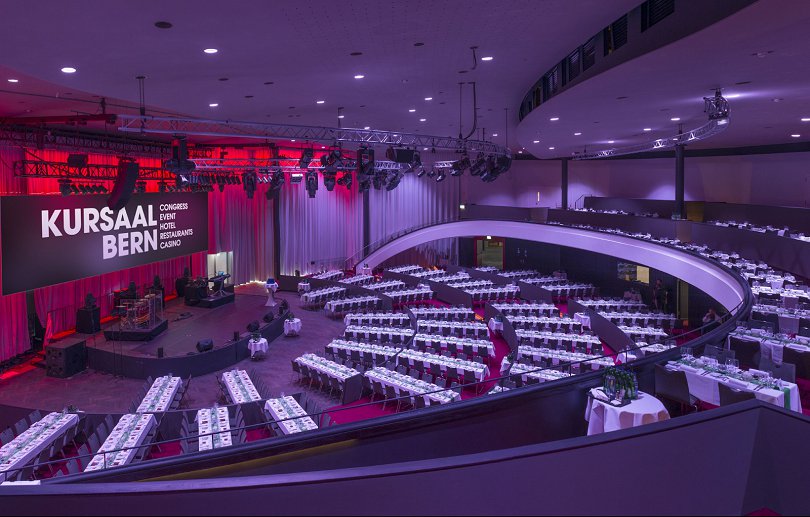 Seminars look very similar to conferences. The main difference is that seminars are only intended to provide instruction and training. Given that they have an academic bent, it makes sense that they frequently take the form of a series and feature fewer groups than their more diverse and event-like counterparts.
Best for these commercial objectives: Develop or strengthen long-term client loyalty through product training, employee training, certifications, or courses.
Classrooms, boardrooms, and small to medium-sized multipurpose spaces are ideal locations for this type of event.
Seminars are educational events that support business relationships with registrants by providing them with relevant knowledge, resources, and skills to help them reach their own objectives.
Product launch
Product releases assist in formally promoting a new brand, alliance, good/service, or promotional offer. These live events create buzz and allow visitors to learn more about your business.
Best for these commercial objectives: Boost sales, enhance brand recognition, and develop closer relationships with fans.
The best locations for this kind of event include boutiques, hotels, spas, golf courses, restaurants/bars, and any location particular to an industry that permits networking, photography, and small booths.
Any unique design with one major point of focus (the product or service being launched) and lots of area for networking is a wise strategic arrangement for this kind of event. Mini booths for interactive exhibits or brand alliances are another option.
A more personal way to make a splash with new brand offerings is through product launches.
Set event design with Designa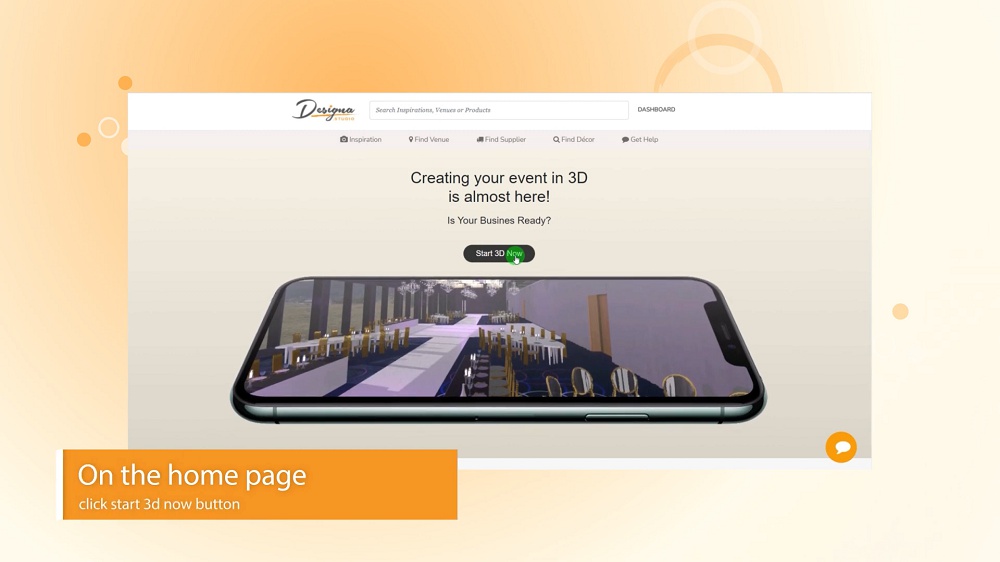 With Designa, we make event design easy, enjoyable, and stress-free! Connect with and investigate a diverse range of venue spaces, suppliers, products, and decor hire to create the ideal event.
We use 3D Virtual Technology to bring your event to life! Designa transforms event management and consumer experience through advanced virtual technology, allowing you to virtually experience your big event before it happens.
Finally,
Your event is a success when your guests leave with memories they will cherish for years to come. Creating a conceptual design that reflects the overall tone and message of your event is essential in ensuring those memories are positive ones. By following these guidelines, you can be sure that your next event's design will be one that leaves a lasting impression on all who attend.
And if you need help bringing your vision to life, our team at Designa is always happy to lend a hand. Visit Designa Studio to see more spring wedding venues and inspirations for your big day, and start creating your dream wedding in 3D.