Looking for a DIY wedding venue in NSW where you can show off ideas for a unique and different wedding for your own thing? These are the 10 most recommended DIY wedding venues in NSW that you cannot miss.
DIY wedding venues in NSW are brimming with possibilities for getting creative and planning a wedding that is completely unique to the two of you. From rustic barns and barefoot reception venues to elegant estates, the variety of buildings, backdrops, scenery, and facilities at DIY venues in NSW provides ample opportunity to create something unique.
In this post, Designa will share how to host a DIY wedding as well as the 10 best DIY wedding venues NSW for your big day.
How to Organise DIY Wedding in NSW
Pick a DIY-Friendly Wedding Venue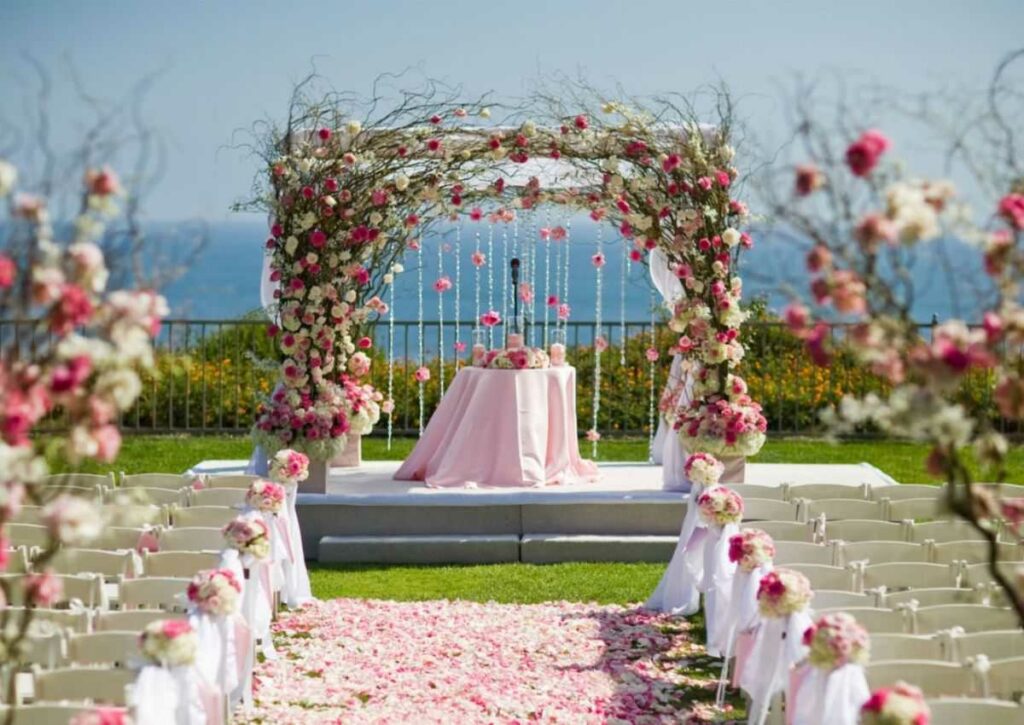 Not all wedding venues encourage do-it-yourself weddings. Some may only use in-house caterers, work with preferred suppliers, or have a set layout that doesn't allow for much flexibility. As a result, collaborate with the organizer to discuss your plans and find a suitable venue.
Choose a wedding theme
Now that you've chosen your venue, it's time to make another difficult choice: what will be the theme of your wedding? DIY weddings appear to be boho chic or vintage/rustic wedding vintage, but the whole point of doing it yourself is that you have complete freedom to create whatever type of wedding you want.
Determine just how DIY you're willing to get
Do it yourself can mean different things to different people. Some people may consider a DIY wedding, in which they hire professionals to handle all aspects of the wedding rather than a wedding planner.
Others may define DIY as physically making, purchasing, and preparing decorations, layouts, and food with their own hands. It will be beneficial to make a list of the projects you can handle on your own and those you must outsource.
Top 10 Best DIY Wedding Venues NSW
1. Kullindi Homestead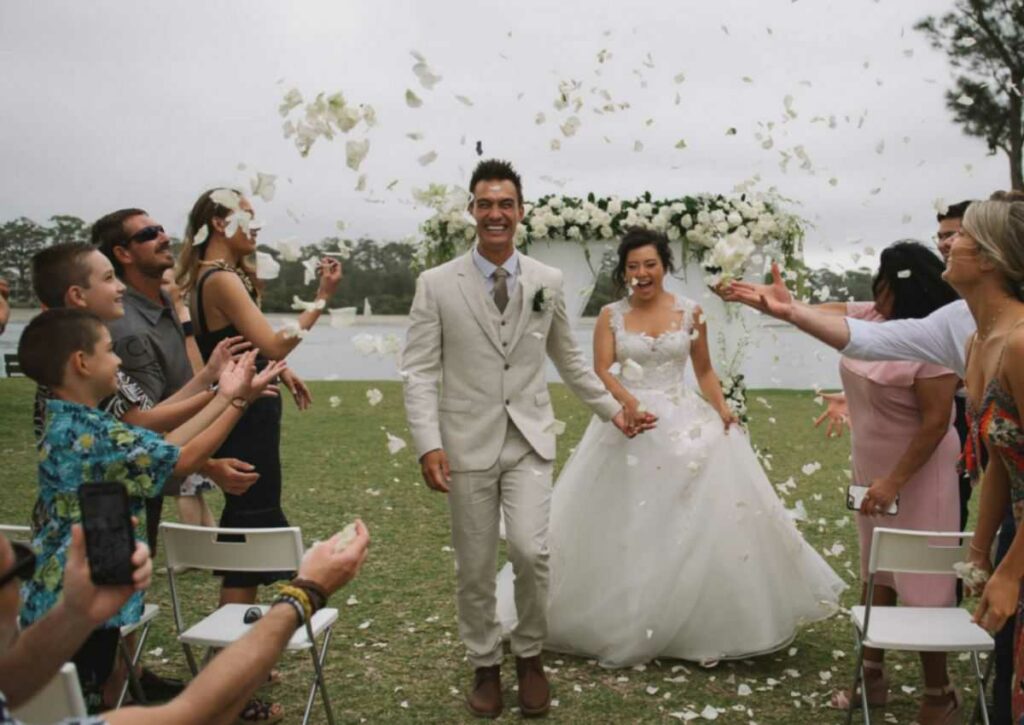 The historic Kullindi Homestead is one of the best DIY wedding venues NSW, with expansive lawns on the banks of the Sussex Inlet waterway. The property is ideal for those who want to DIY their wedding from the ground up because it provides an absolute blank canvas.
You'll need to rent a marquee or teepee and bring your own catering and drinks to pitch on the private waterfront.
Address: Booderee National Park, Ellmoos Rd, Jervis Bay, NSW 2540
2. The Cove Jervis Bay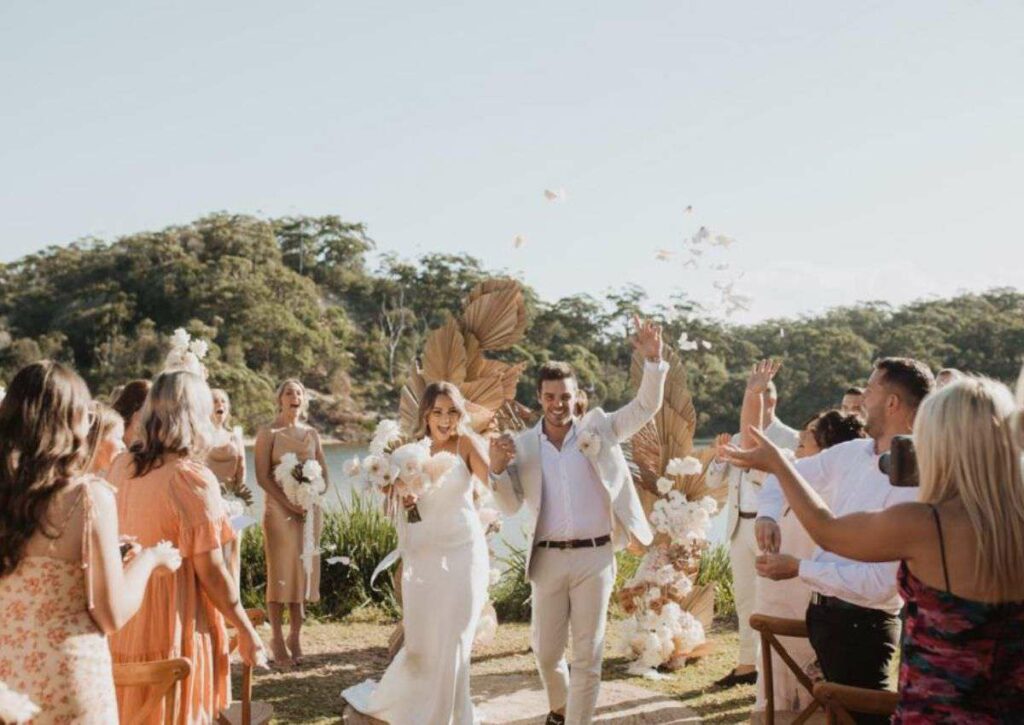 The Cove is a three-acre seaside oasis with its own private beach and room for your entire guest list. The DIY venue is ideal for those looking for a weekend getaway where everything takes place on-site, including pre and post-wedding events.
A pamper room, a games garden, a village green with outdoor festoon lighting, an outdoor pavilion with a bar circled the tree, a chandelier tree grove, a marquee site, cabins, tents, and a funhouse are all available at the resort.
Address: Ellmoos Road via Booderee National Park, Jervis Bay, NSW 2540
3. Australian Botanic Gardens Mount Annan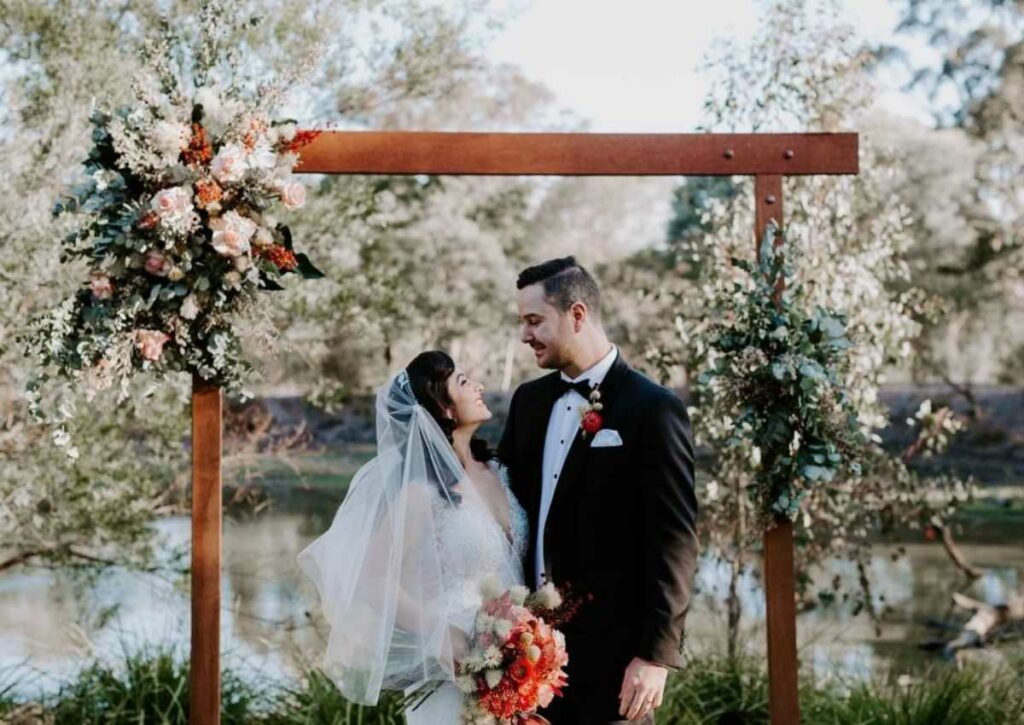 If you are looking for one of the DIY wedding venues Sydney then this is the best one for you.
The Australian Botanical Gardens is the most popular garden wedding venue in Western Sydney. The lawns and gardens are available for DIY ceremonies and outdoor receptions, with lakefront locations, a private rainforest area, and secluded woodlands available.
The gardens have two onsite reception venues that offer all-inclusive packages, and all decorations can be DIY.
Address: 362 Narellan Rd, Mount Annan, NSW 2567
4. Athol Hall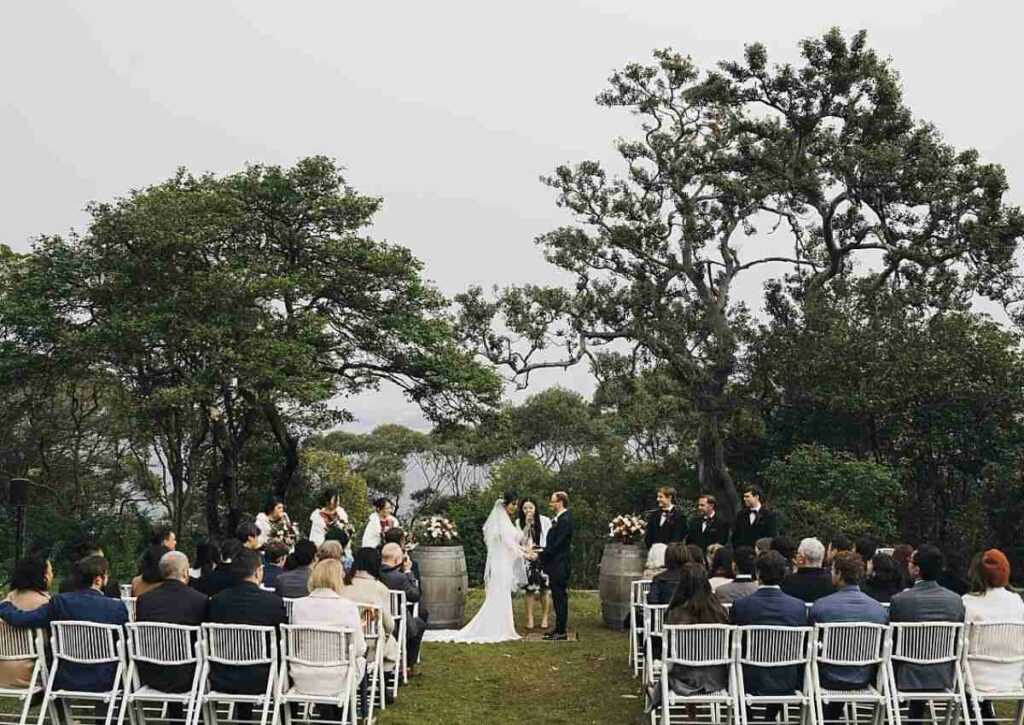 Athol Hall is a blank slate reception venue with sprawling lawns overlooking Sydney Harbour. You can have your wedding ceremony on the lawns, photos on the property's private beach, and a reception inside the hall styled to your liking.
The friendly Kookaburras that will join you in admiring the view all the way to the Sydney Harbour Bridge are one of the best things about Athol Hall.
Address: 2 Athol Wharf Rd, Mosman, NSW 2088
5. Greystone Estate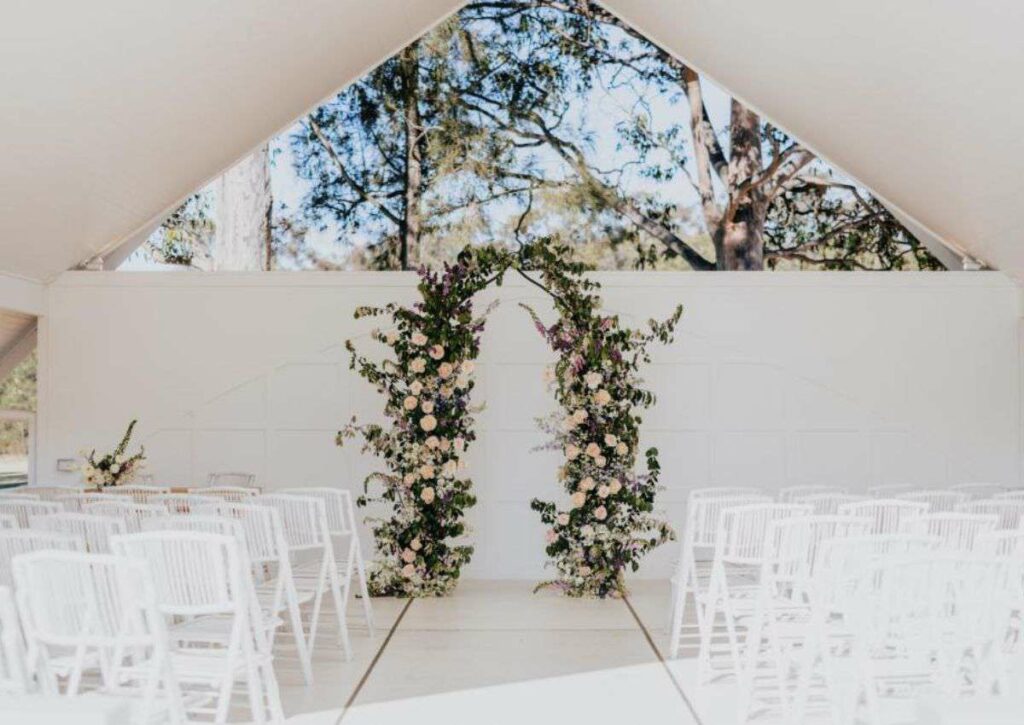 Greystone Estate is a luxury private estate situated on ten park-like acres of meticulously manicured lawns and gardens. The property, which has several blank canvas spaces on-site, is an ideal location for one of the luxury DIY wedding venues Hunter Valley and includes a private wedding concierge service.
This purpose-built open-air pavilion is one of several garden areas for wedding ceremonies. They are ideal for wedding receptions or pre and post-wedding events.
Address: 617 Hermitage Rd, Pokolbin, NSW 2320
6. Figbird Cottage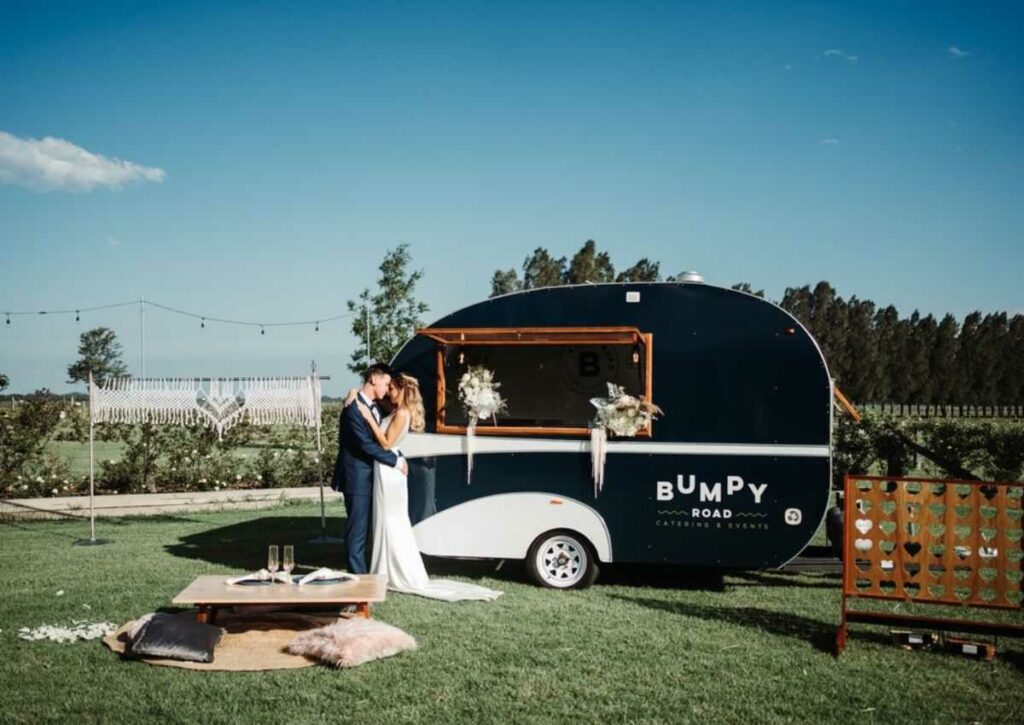 Figbird Cottage is one of Melbourne's best and most affordable DIY wedding venues. The lovely rose gardens and large European marquee are surrounded by slow and peaceful dairy farm paddocks, making this a perfectly elegant setting for relaxed, country weddings.
Address: 330 Comerong Island Rd, Terara, NSW 2540
7. Growwild Wildflower Farm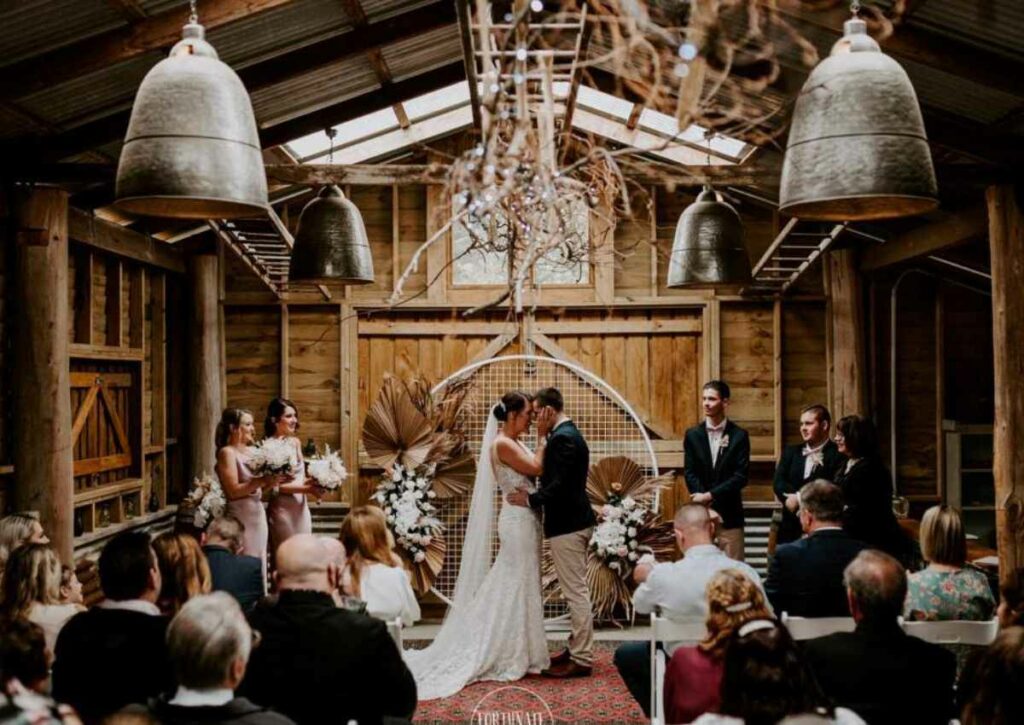 Growwild Wildflower Farm, located on 25 acres of native bushland and wildflower plantings, is an elegant and affordable DIY wedding venue. Choose from manicured lawns, private gardens, or a rustic barn for your ceremony location, with the barn also serving as a micro reception venue for smaller weddings.
For larger wedding receptions, there is the option of a permanent marquee with light wood flooring that can be styled in any wedding theme.
Address: 916 Old Hume Hwy, Alpine, NSW 2575
8. Merrindah Weddings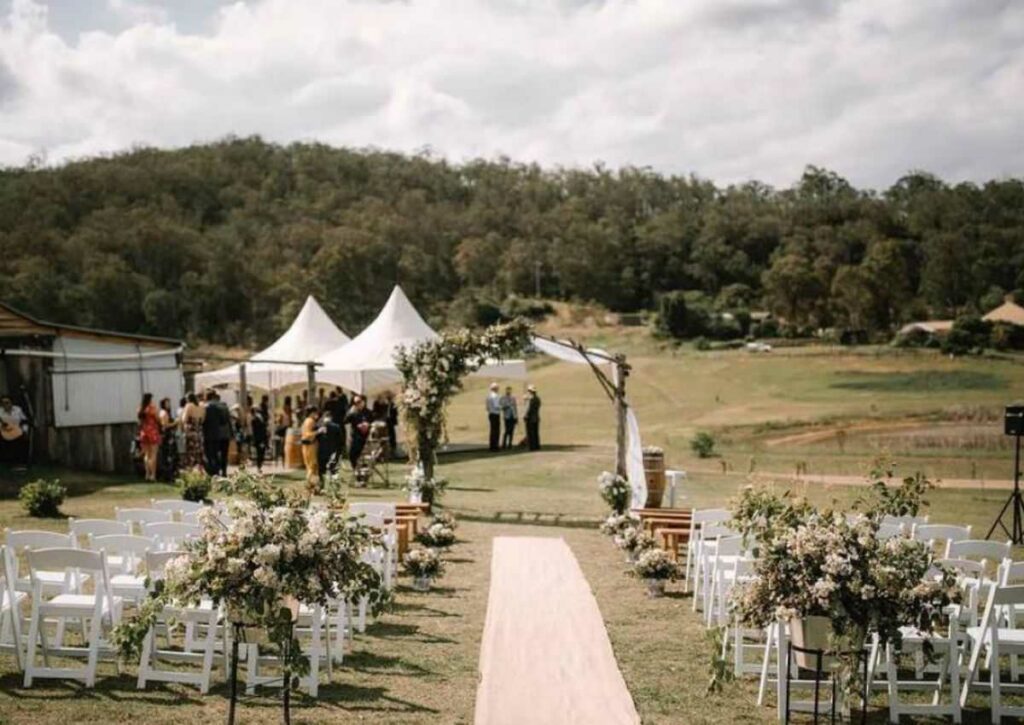 Merrindah Weddings at Mulla Villa Farm is an all-in-one wedding venue ideal for laid-back country weddings. The historic property includes a converted barn that is ideal for Hunter Valley rustic weddings.
You have the option of using the barn and its outdoor courtyard for your wedding reception.
Address: 3174 Great North Rd, Wollombi, NSW 2325
9. Seacliff House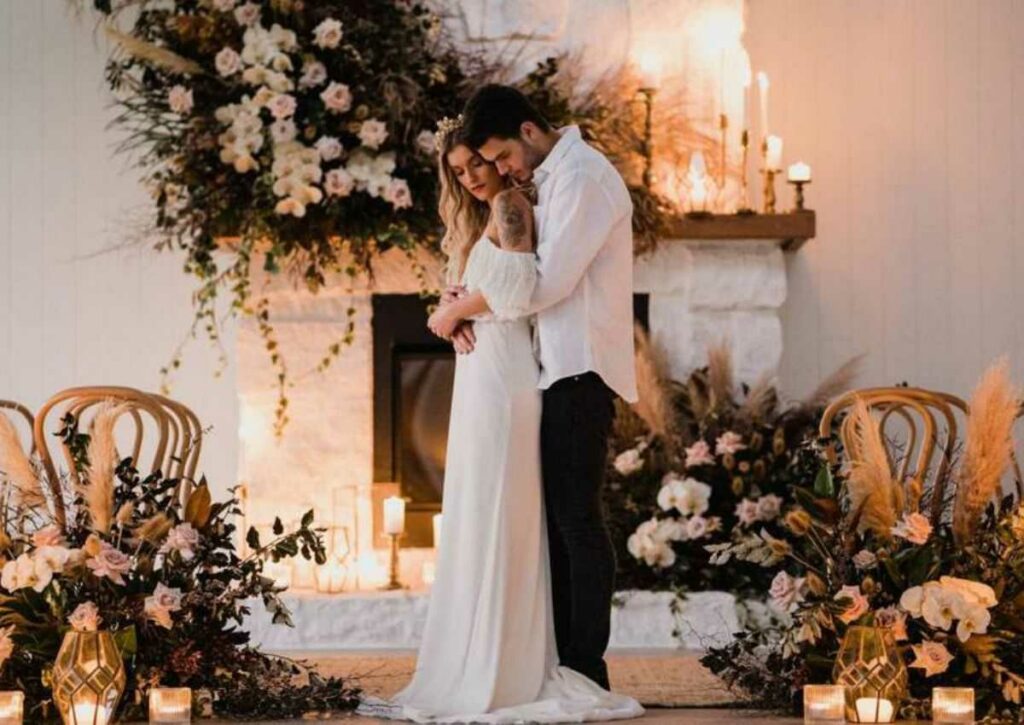 Seacliff House is a popular DIY wedding venue in New South Wales. Views from the property span across the courtyard, over lush green paddocks, and out to the Pacific Ocean.
Seacliff House is a blank canvas for any style of wedding, indoors or out. You can decorate the barn's walls and rafters with handing floral or greenery installations, or you can hold your celebrations outside in the courtyard under romantic festoon lighting.
Address: 139 Princes Hwy, Gerringong, NSW 2534
10. Goolawah Retreat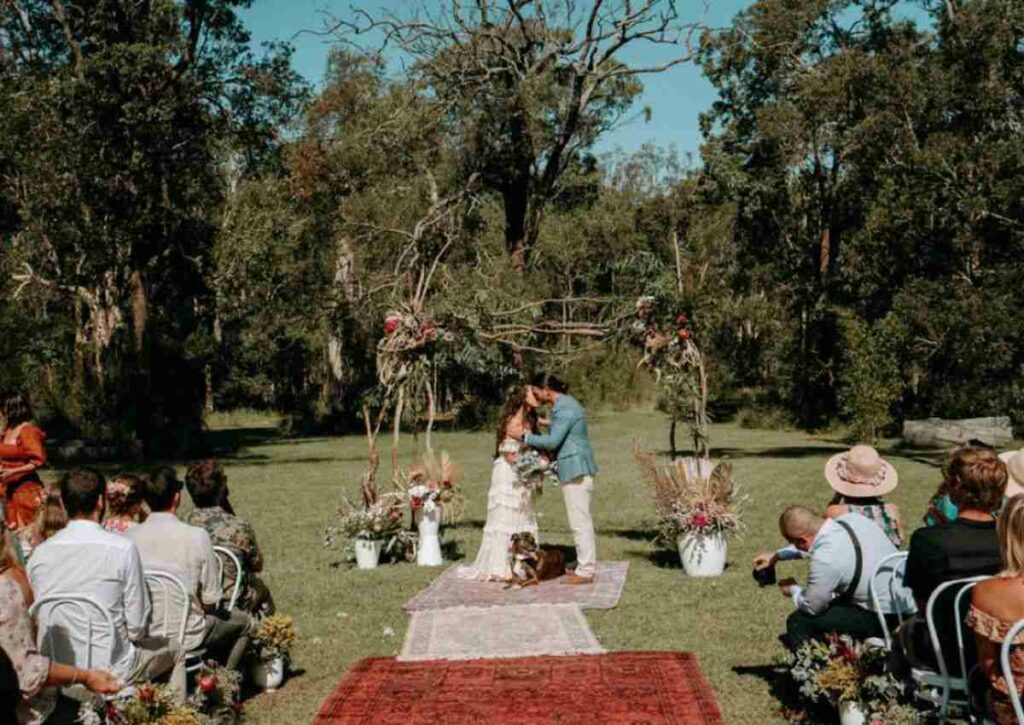 Goolawah Retreat, surrounded by 28 acres of coastal bushland, offers a relaxed and VERY affordable DIY wedding destination for a three-day getaway with family and friends. DIY enthusiasts will appreciate this blank slate property, which includes a brand new timber wedding pavilion and adjoining courtyard.
Address: 288 Point Plomer Rd, Crescent Head NSW 2440
Conclusion
If you're like most couples, you're probably starting to think about where and how you want to celebrate your big day. While a traditional wedding at a fancy hotel or country club might be the first thing that comes to mind, more and more couples are opting for unique DIY weddings instead.
And lucky for you, NSW has no shortage of amazing venues for couples looking to plan a DIY wedding. Start browsing our list of top 10+ best DIY wedding venues NSW and get planning!
Check out Designa's blog right now to have fresh ideas for your upcoming wedding and visit Designa Studio for more inspiration about wedding decorations and venues!