Finding the best sustainable event suppliers will become more difficult at times. Because there are numerous sustainable event suppliers to choose from on the internet. But how to choose one? And what to consider? Prestige or quality?
The best suppliers are critical to the success of the event because they are part of the project team. To ensure success from a sustainability standpoint, you must collaborate with those who share your vision and values.
In this post, Designa wanted to highlight some of the sustainable suppliers across the various elements of an event and what they do to stand out from the crowd.
The effective ways to organise a sustainable event
You already know you want to go green. And you're probably wondering how you can make your events more sustainable. We've got five ideas to get you started as you plan your next event.
Go Virtual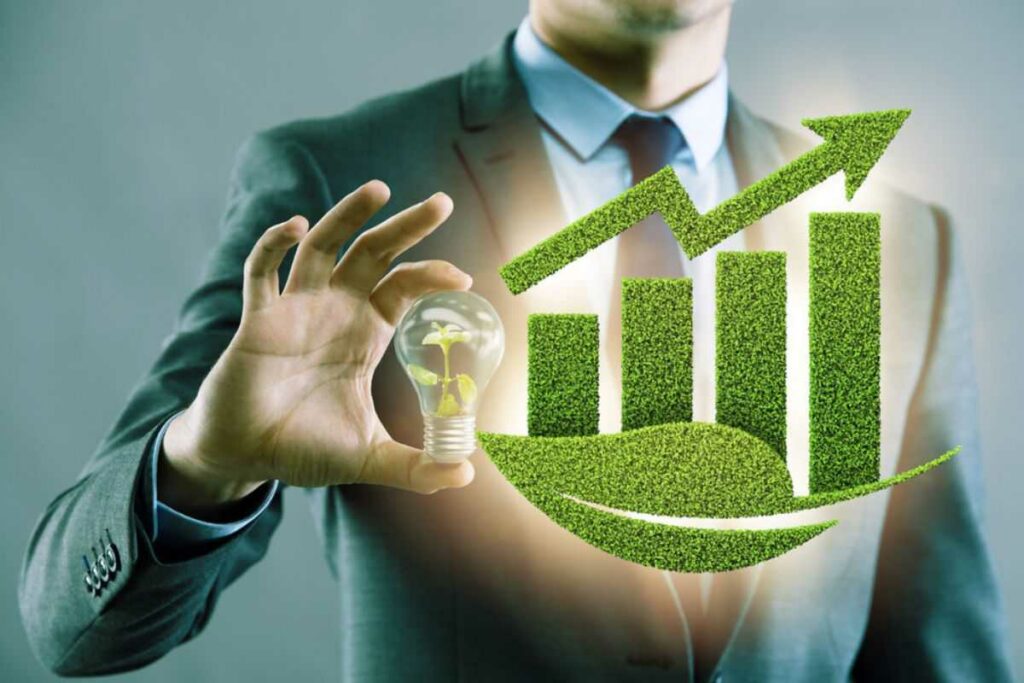 You will gain a much larger audience reach because people who would not have been able to attend your event can tune in from home at their leisure. You can reward virtual attendees with discounts, swag, or other benefits.
You have many options today for finding a virtual event platform that is as lively, engaging, and fulfilling as attending in person, thanks to the proliferation of virtual event platforms.
You can also create an event app to help both virtual and in-person attendees stay up to date on the session and speaker information, maps, agendas, and more — without having to print all of these resources.
Upcycle and recycle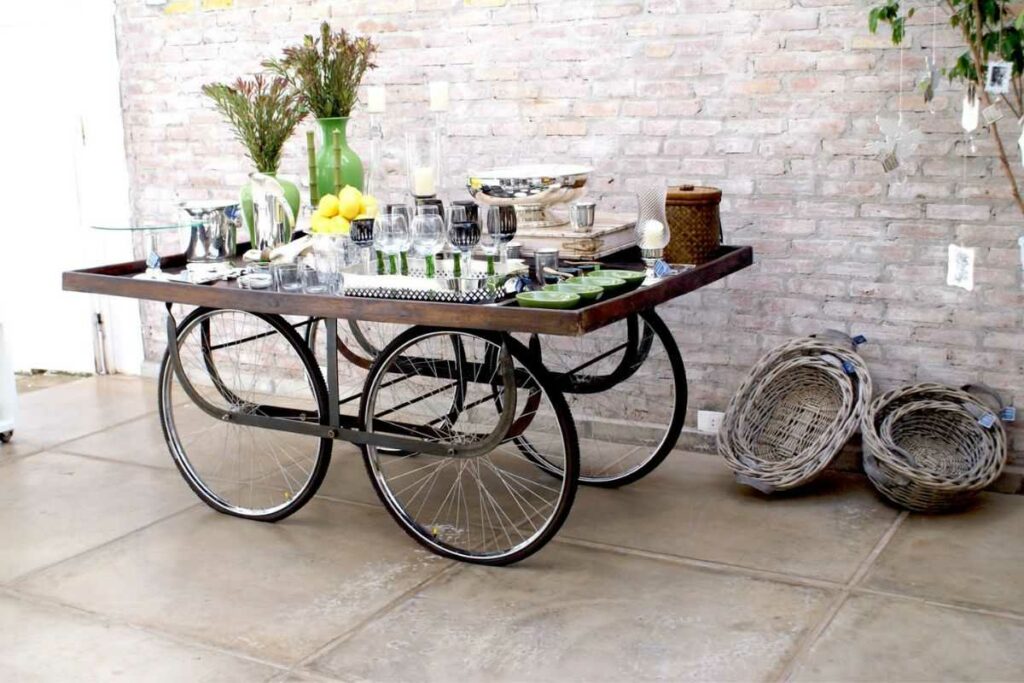 As we all know, recycled and upcycled materials significantly reduce the amount of waste that ends up on our planet. Therefore, using it is an integral part of creating a sustainable event.
Wherever possible, try to incorporate recycled and upcycled elements into your event materials. Single-use items can generate a large amount of waste and be extremely harmful to the environment.
Instead, do everything you can to find items that can be repurposed. Asking attendees to return their lanyards or badge covers after an event so they can be reused is one strategy, as is using whiteboards or chalkboards instead of print signs, which are more difficult to reuse.
Of course, some materials will be unable to be reused. In that case, recycle appropriate materials such as plastic, cardboard, and paper. Encourage your event attendees to recycle by making it clear where the recycling stations are and what they're for.
Create a green catering plan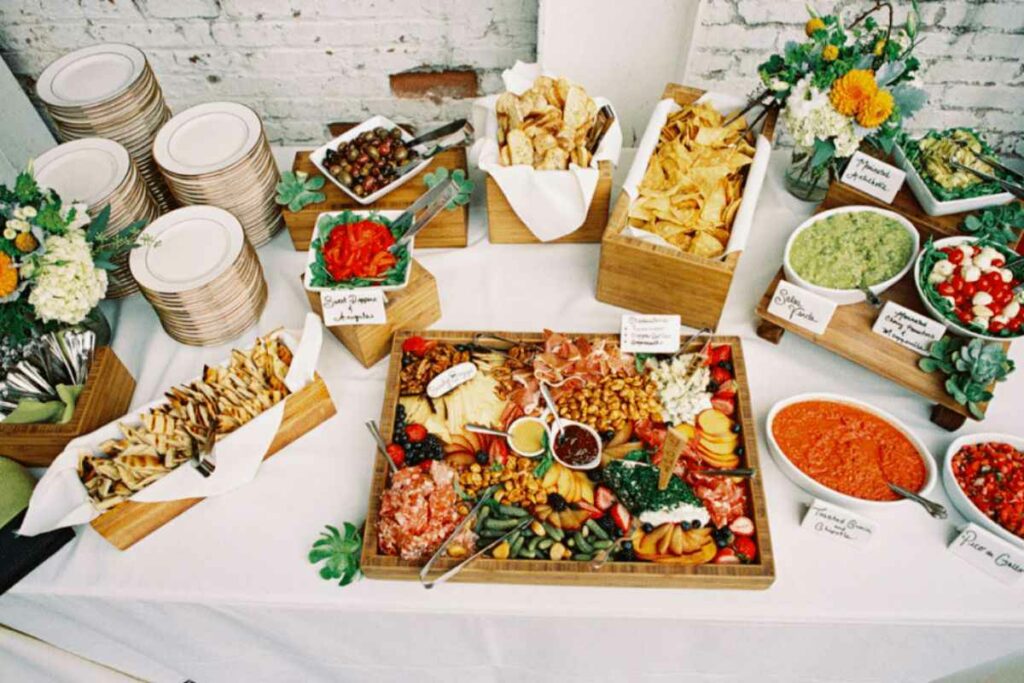 Because food is one of the major contributors to climate change, green event planning must include catering. Reducing the amount of meat available and providing more plant-based options can assist in making your event more sustainable.
Over-catering is another common practice at many events, resulting in waste. The amount of food waste that ends up in landfills contributes significantly to landfill methane emissions, which contribute to global greenhouse gas emissions.
To reduce food waste, accurately estimate the amount of food needed for the number of attendees, the type of event, and the timing of activities or breaks, and ask about dietary restrictions ahead of time.
Send digital invitations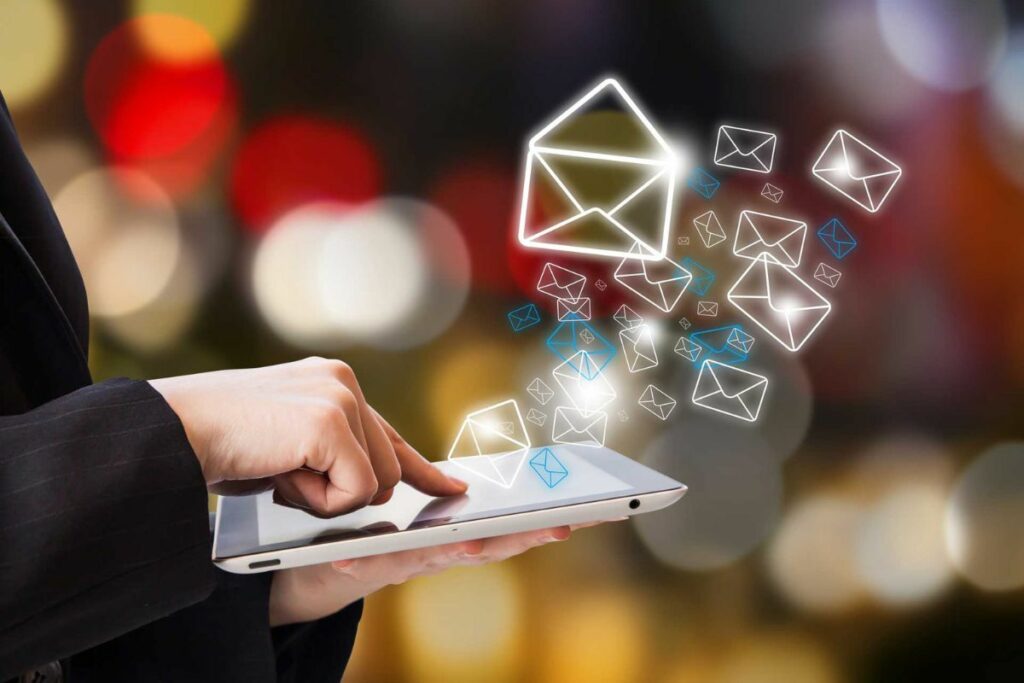 There's no need to print and mail hundreds or thousands of invitations; sending invitation emails for an event is now standard practice.
When planning a sustainable event, going paperless is a good idea. Arranging to communicate digitally eliminates potential waste and, in most cases, improves event accessibility.
Rather than printing invitations, focus on connecting with attendees through the touchpoints they use the most; targeted campaigns via email and social media allow organizers to connect.
You can create a beautiful invitation and reach a larger audience faster and with less waste.
Get creative with eco-friendly transportation methods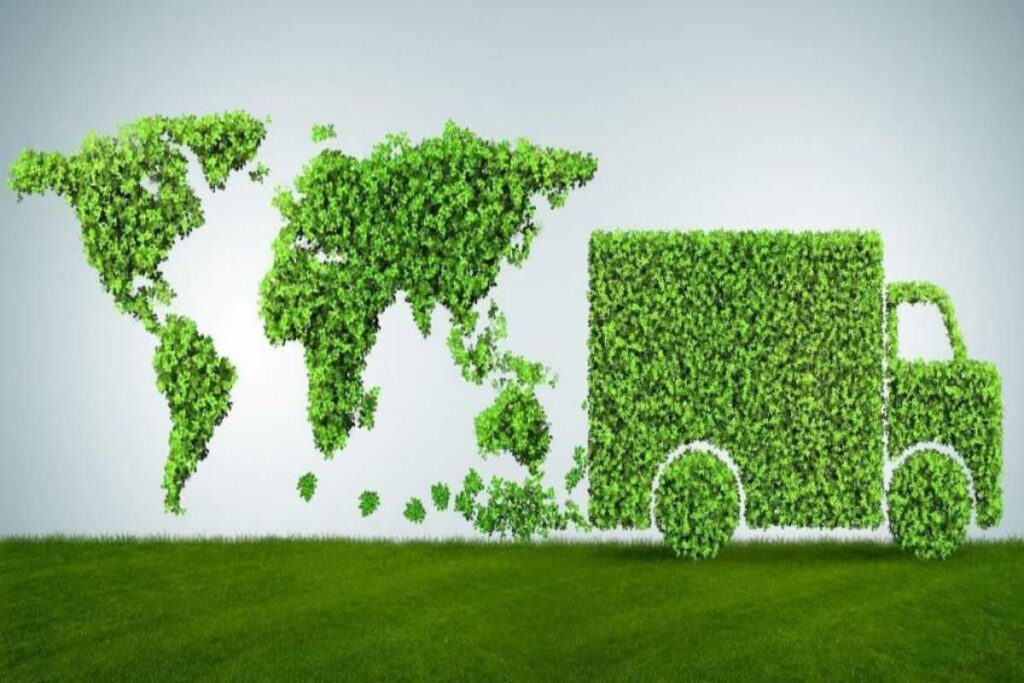 Using green transportation technology could be one of the most significant ways you can help save the planet, especially for sustainable event suppliers.
Moving visitors from one location to another provides an opportunity to adopt cleaner, greener technologies. To focus on the core value of a sustainable event, prioritize the use of electric and hybrid car services vehicles.
Besides, attendee air travel accounts for the majority of carbon emissions, so you might start by looking at the average distance travelled or the number of attendees who flew in from other locations.
If you discover that a large number of participants are based in a specific region, you may want to choose a venue that is closer to them.
Best sustainable event suppliers that all event managers trust
Actavo Events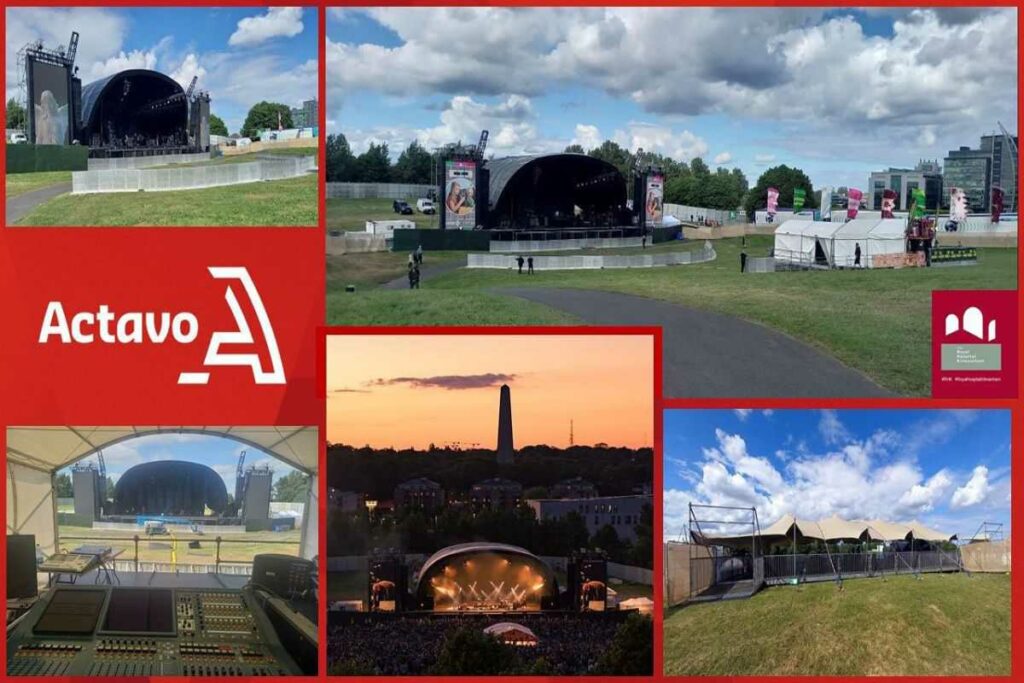 Actavo Events is a global events company that provides Event Infrastructure such as staging, grandstand seating, fencing, crowd control, drape, and bespoke scaffolding structures, as well as Project Management expertise for special projects.
'Sustainable operation' is one of Actavo's core values. Since joining the Global Carbon Disclosure Project in 2011, the company has been implementing carbon-cutting measures across the board, including significant improvements in the sustainability of its fleet and business travel.
Actavo's membership strengthens its focus on structured emission measurement as it strives to meet its sustainability goals. Furthermore, regardless of the event's location, a dedicated account manager oversees all aspects, including on-site support for the duration of the event.
This is an excellent option for a sustainable event supplier that you may wish to consider.
Kia Oval Events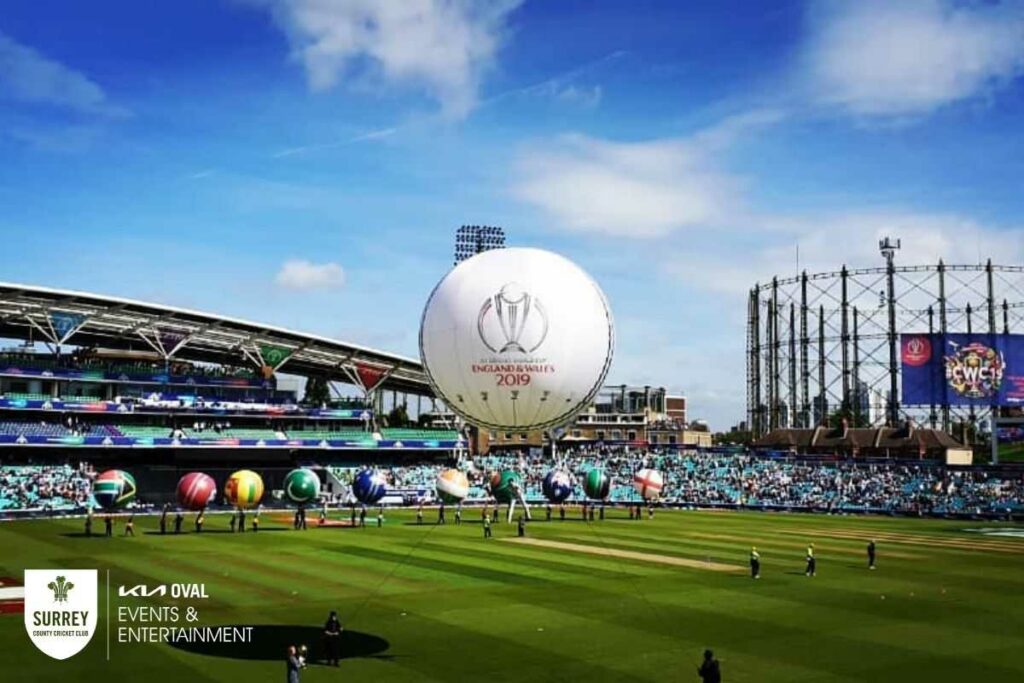 They usually keep their commitments to sustainability by serving each drink in reusable, recyclable glass and ceramics or compostable containers. The Kia Oval's electricity is entirely generated by renewable sources. Food is served in compostable packaging where possible, and the ground has established a comprehensive compostable waste stream.
This deserves to be in the list of top sustainable event suppliers that every event planners trust.
EventDecision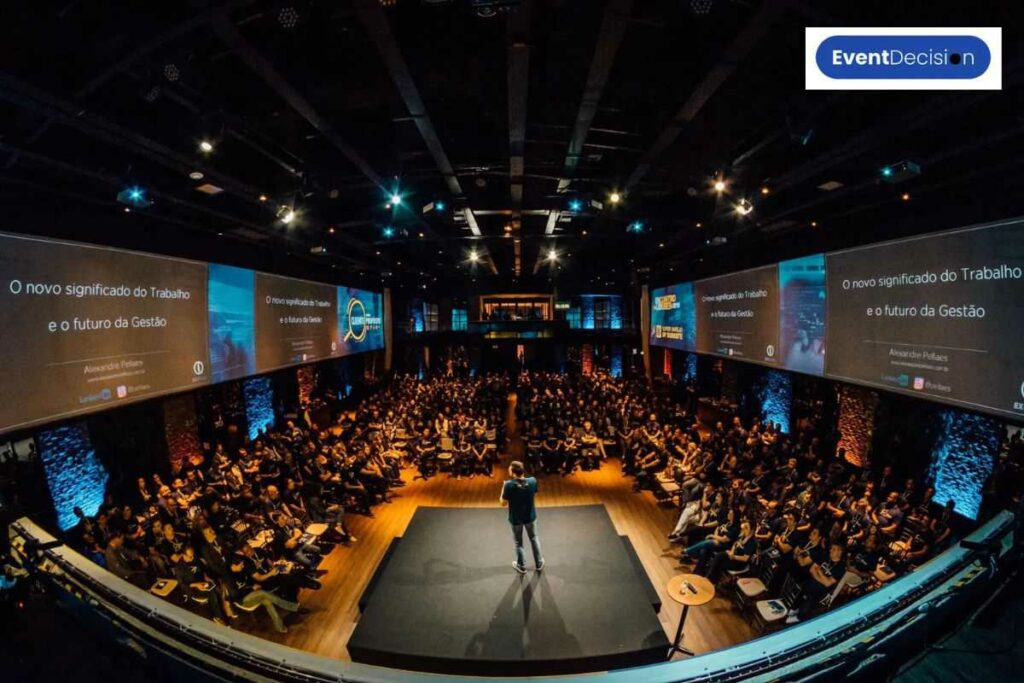 This is for you if you work as an in-house, agency, venue, media, or virtual-platform planner. They measure what matters and can assist you in making better decisions.
As an event planner for a sustainable event, you should be wondering how to quantify the impact of your efforts. Decisions made during the design stage can account for up to four-fifths of an event's lifetime emissions.
However, with their track products, they will quantify and assist you in mitigating these risks. Simply put, they do all of the heavy lifting and ensure your satisfaction.
SCOOCS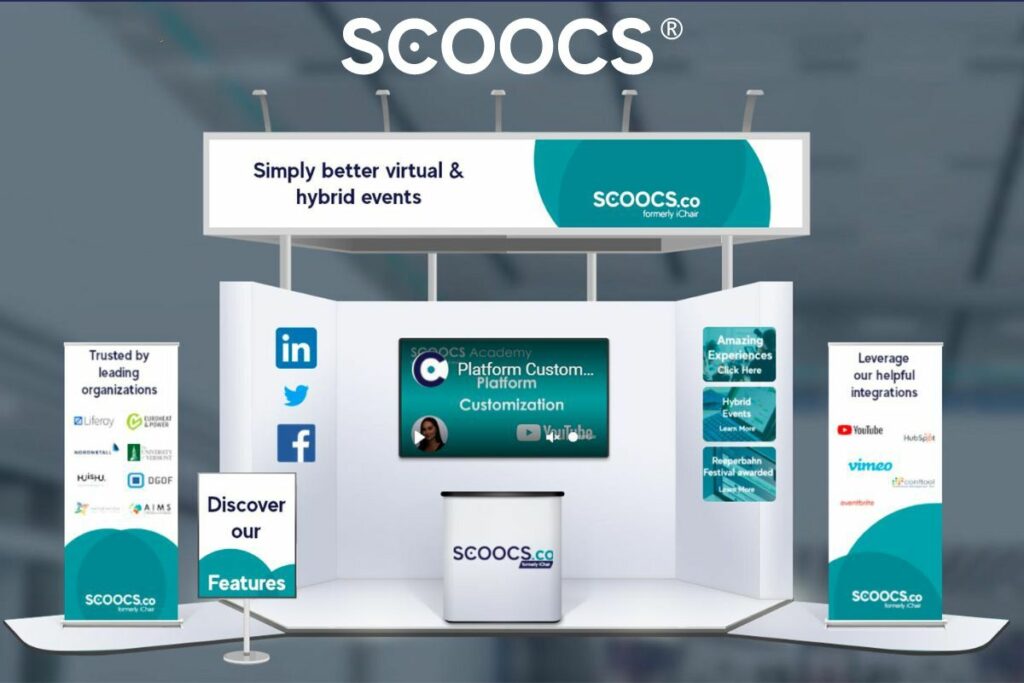 Do you know what causes 30.000kg of CO2 emissions? A two-day conference with 150 attendees. We would need 2400 trees to offset these emissions.
These questions had always been on their minds as sustainability advocates. As a result, it was clear when developing SCOOCS that sustainability had to be a part of their DNA, making SCOOCS the go-to sustainable virtual & hybrid events platform.
SCOOCS provides best-in-class technology as well as excellent support. You will take your event to the next level with its innovative features such as advanced matchmaking, poster booths, and highly acclaimed networking tables! As a result, with SCOOCS, you will excel at both sustainability and event experience.
Event Concept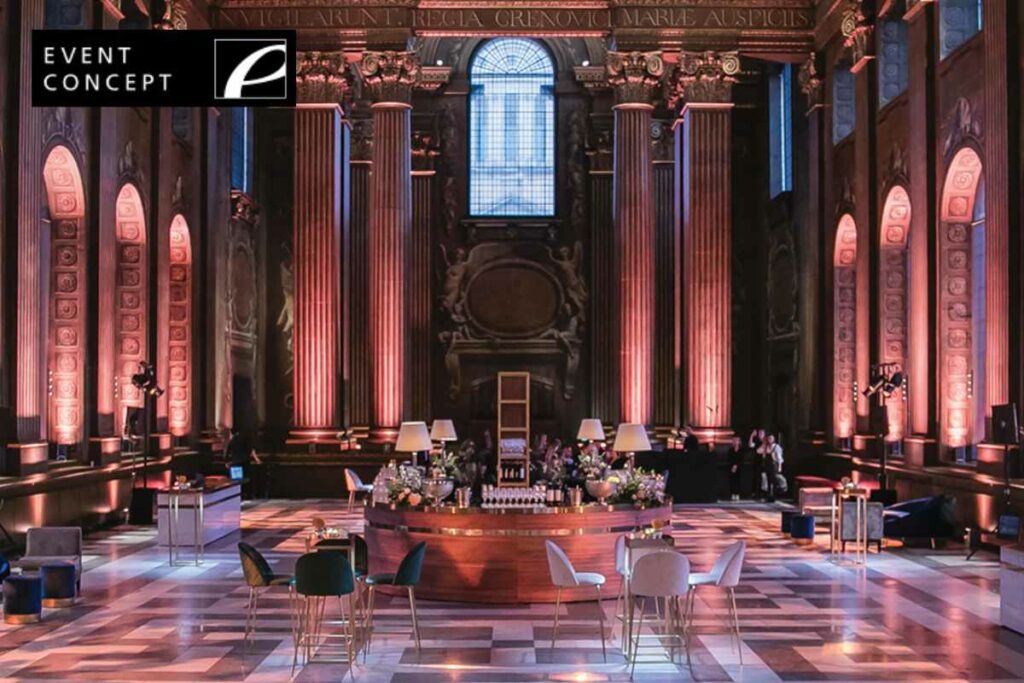 When it comes to measurable sustainability, having partners you trust and who understand you is critical to success. Having robust supply chain checks in place that allow you to keep track of how your partners and suppliers are managing their own sustainability will help you choose partners who share your vision.
Event Concept is a creative event production agency and one of the top sustainable event suppliers. Its mission is to be your preferred partner, providing excellence through creativity, innovation, and conscience.
Whether you need assistance with an award show, brand experience, conference, or launch, Event Concept draws on 20 years of production experience and an industry-leading creative team to deliver creative live, hybrid, and virtual experiences that captivate audiences.
In conclusion
When it comes to sustainability, these event management companies go above and beyond. They are constantly looking for ways to reduce their environmental impact while still providing top-notch services.
If you're looking for a sustainable event supplier, look no further than the ones on this list.
Let Desina know what you think about our sustainable event suppliers – we always love hearing from our customers!
And don't forget to check out Designa's Blog for more helpful articles about event planning.