Having a great restaurant virtual tour allows you to demonstrate your setups and attract potential customers. Thus, allowing you to further promote your services and foods. However, the processes of creating one are usually new to most people.
So, if you're looking for intuitive and comprehensive guidelines for your designs, the following post will come in handy. Here, we highlight the importance of a virtual tour and how to target the designs. Thus, allowing you to fully understand the progress.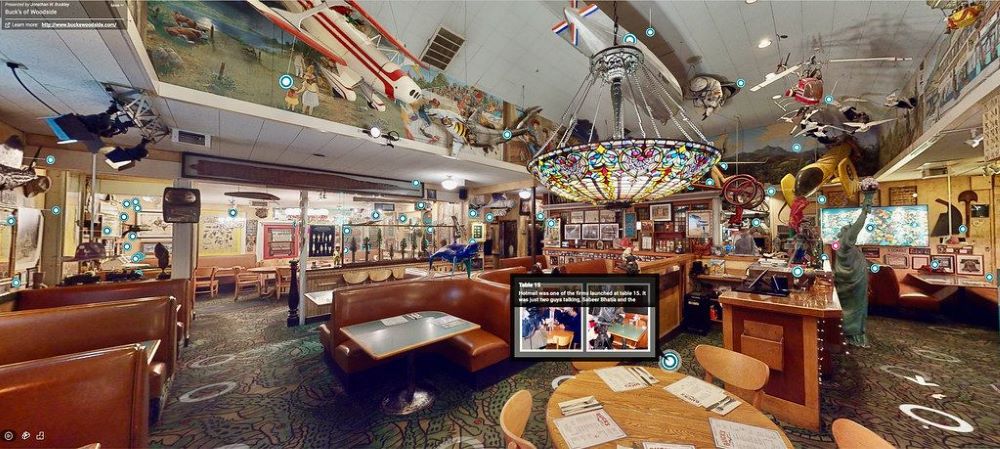 Why do restaurants need a virtual tour?
With a well-constructed tour, restaurant owners can easily provide customers with authentic virtual experiences of the services, foods, and cultures.
Here, you will have fully interactive 3D restaurants instead of a simple video promotion, which will provide much better interactions for your potential customers, as people can explore the provided options with the restaurants and immerse in its 3D settings.
In addition, the virtual tour will help to promote the digital and online presence of your restaurants on many platforms.
Have images, videos, and 3D virtual tours of your restaurant in digital format, so they can be more accessible and shareable. At the same time, you can now present your promotions via online platforms of social media networks, websites, and ads.
With a good restaurant virtual tour, people can allow potential customers to decide with confidence. Plus, it'll help your business and the customers to avoid unnecessary visits and rejections, which will certainly save you both a lot of time.
How to create your restaurant virtual tour?
And for those who are interested in the art of designing your Restaurant Virtual Tour, the following guidelines will surely come in handy as they take you through the general steps of designing and realizing your virtual setups. Also, you can learn how to make the jobs easier with Designa Studio.
Outline your designs with important factors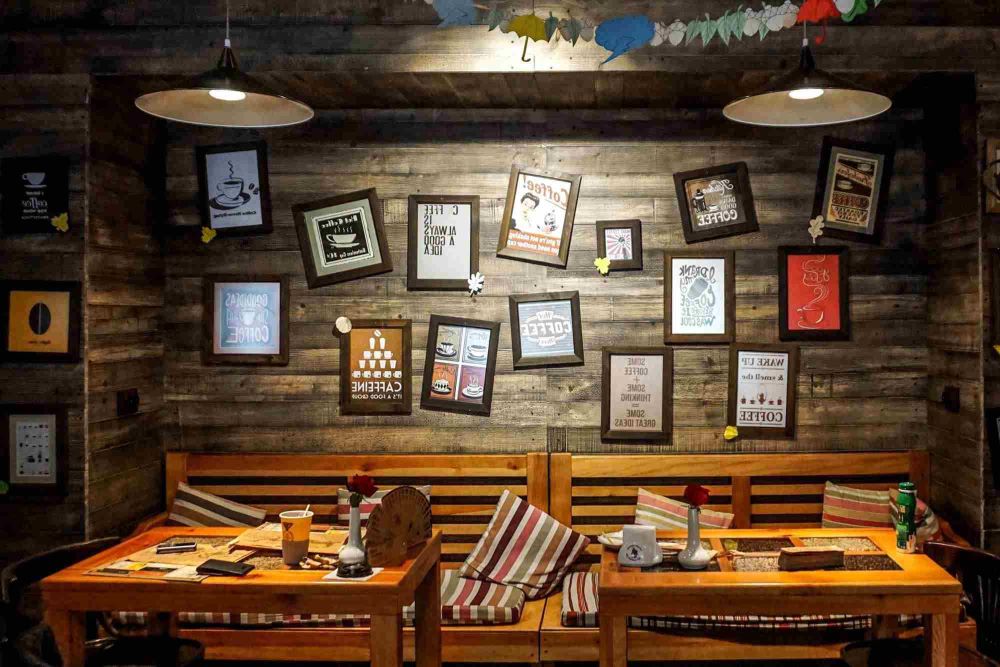 To start with, people need to get the correct measurements of the restaurants and all the furniture, then translate them into accurate floor plan designs. Consider all the furniture, props, fixtures, and decors in your restaurant to put them in the floor plans with exact measurements.
Feel free to consider the 2D floor plan to decide if your restaurant is efficiently structured, so you can make adjustments in real life and in your future 3D virtual tour.
Don't forget to add any additional information to the outlines, be it your new design ideas, personal guidelines for the virtual presentations, and many others, which will help the designers to realize the best creative works according to your preferences.
Work on creating your 3D restaurants
And with the floorplan and the measurements of the 3D props ready, you can hire 3D designers and modelers to continue your virtual tour designs. Or feel free to work on your own designs if you have the skills and are interested in doing the tasks on your own.
Here, people need to construct the entire restaurant setting and its individual designs in relation to the whole picture. Make sure to follow the floorplan to have everything enabled in the correct measurements, and your 3D models can always fit into your designs.
While it also depends on the restaurant, generally speaking, the process of enabling your restaurant virtual tour will take quite a lot of time to complete. So, restaurant owners will need to wait quite a while before they can have the designs ready.
Not to mention that the process of reviewing and finalizing your designs will also stretch the number a lot longer. And for many restaurant owners, the process of hiring designers and having them work on your products isn't easy at all.
So, if you're looking for ways to realize your virtual tour without much effort, then Designa Studio is a great choice.
Use Designa Studio to simplify the progresses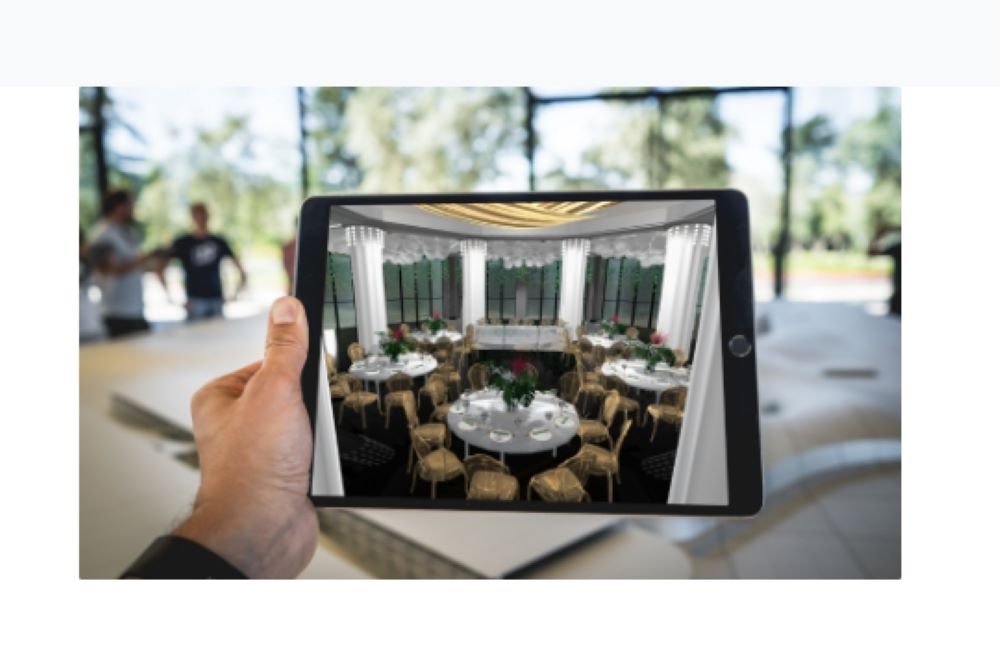 Here, all you need is to provide the online design platform with a comprehensive floorplan of your venue, together with photos or videos of your favourite designs. The team of professional 3D artists and design experts from Designa Studio will then help you to finish your in just a few days.
Read more: 10 Best Free Event Floor Plans Online
Have your original 2D floor plan translated into 3D designs with interactive elements. Enjoy the 3D video walkthrough, which will guide customers through your virtual restaurant experiences. And beautiful 3D images to showcase your services and venues.
And for those of you who wish to do the work on your own, Designa Studio also offers many useful tools and features for you to continue the 3D floor planning processes with great advantages. Enjoy the inbuilt design library with many assets already available, so you don't have to start from scratch.
Also, the multiple design platforms are extremely useful when it comes to cross-device usage and will allow you to realize your creative virtual tours with ease.
Conclusion
Having a virtual restaurant tour will surely boost your business by introducing your customers to more intuitive and immersive promotional content.
Instead of showing a few pictures and even videos of your location, it's possible to feature a more interactive 3D virtual showcase of the place.
This will make sure that the customers will know exactly what they're getting and will experience at the location.
And when it comes to designing a virtual restaurant tour, Designa is always the way to go if you're looking for a fast, efficient, and beautiful design.
Don't forget to check out our Blog Designa for more interesting articles on event planning!