By featuring comprehensive drawings of objects, spaces, and other elements in relation to each other, a floor plan allows people to quickly visualize the rooms, houses, buildings, or platforms.
And with a floor plan generator, you'll have the best tools and features to quicken the design process and have access to better design materials, especially with great tools like Designa and other top options.
Find out more about floor plan generator as we show you exactly what it's capable of and all the amazing features it provides. Learn how you can create amazing floor plans with adequate design elements quickly.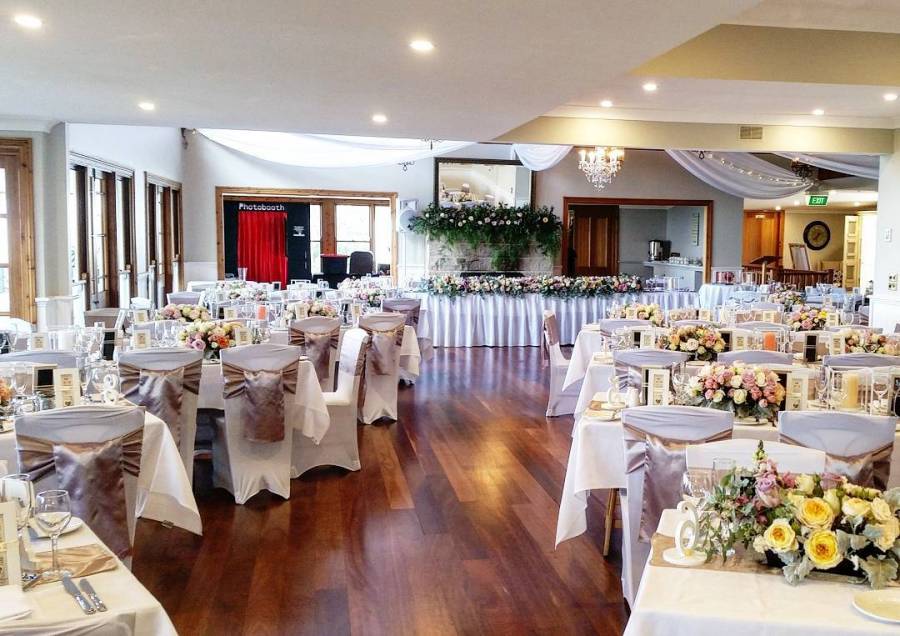 Why do you need a floor plan generator?
To start with, a floor plan generator comes with all the design tools and features you need to quickly visualize your ideas. Here, the predefined elements will help you save time and create a proper framework for your designs.
Feel free to work with the digital design platform where you can add, adjust, and be most creative with your floor plan elements. Have no trouble adding or removing parts of your designs to make sure that the whole concept is suitable and viable.
Once you're happy with the design, the generator will let you quickly save your work or share them with others using the most intuitive design features.
Why Designa is the best floor plan generator for you?
And if you're looking for the best design tool, then Designa is definitely the best floor plans app out there. Find out more about its features and how they can improve your creative floorplans with our preview.
Design your floor plans on the go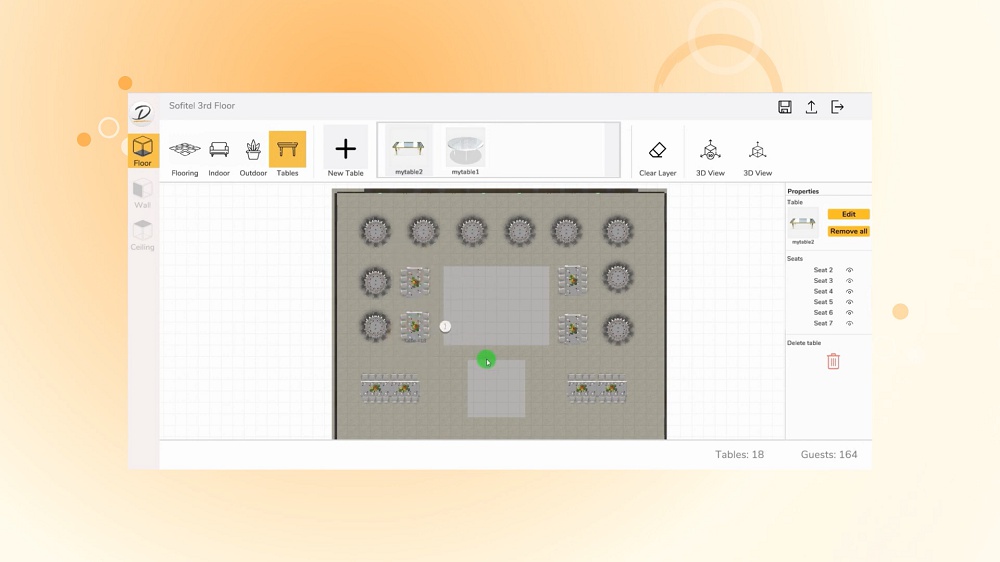 With the design tool being available on multiple platforms, including your desktop, tablet, and mobile devices, Designa users will have no trouble creating their 2D and 3D floorplans on the go.
Feel free to enter the app and start making use of its features to instantly realize your designs. Continue your work with seamless progress on all connected devices.
Have the most intuitive floorplan generator interfaces on all your available platforms.
In-app tutorials for first-time users
First-time users in Designa will find the floor plan generator extremely accessible, thanks to the provided tutorials and guides.
Here, you can learn all the basic features of the app to get going with your designs. And feel free to discover the advanced tutorials if you want to work on your in-depth floor plan designs.
Design your floor plans with predefined templates
To make sure that you're having no trouble working with the design platform, Designa will feature many predefined templates so you can easily realize your ideas.
Explore the 3 layers of designs that resemble any professional works. Choose any templates from the available library and have them immediately take effect in Designa. Then unlock certain customizations, each allowing you to create amazing designs in all layers.
Here, the app has enough templates for you to choose from and make use of in all design layers. And you're free to make unlimited customizations and personalized designs on your floorplans.
Many real-life venues and suppliers
For those of you who are interested, you'll now have many real-life venues and suppliers available in the floor plan generator, which will provide you with the actual setups and 3D products for a more life-like design experience.
Have yourself more than 20 first-class venues across Australia's east coasts. Explore the 100+ products from actual suppliers in Designa. All of these will have their own 3D models, so you can quickly generate your floorplans.
In addition, you'll have the option to add and design your own custom layouts and objects for a more personalized experience. You can create the 3D products by yourself or ask the team at Designa to help you with your modelling and designing tasks.
Have the complete 3D platform of dance floors, stages, carpets, and other elements. And create different tables, glassware, chairs, and other props for better designs of the floorplans.
Work on your designs in detail
In addition, the floorplan tool will allow you to comfortably work on your designs in detail, thanks to its many features. Have no trouble using the app to adjust the number of seats and tables to match your certain wedding capacities.
Feel free to move, rotate, and connect your tables or chairs together to create the most optimized design flows. Constantly check on the live dimensions of the floor plan and its objects, along with the number of guests and tables, to ensure there are enough spaces between the elements.
Choose to work with fixed rigging points on the selected venues or have the option to create your custom rigging point after consulting the venues. Feel free to add your light fixtures or ceiling decorations to any of these points.
Read more: Best Room Layout App – The Perfect Approach To Room Designs
Showcase your designs in virtual settings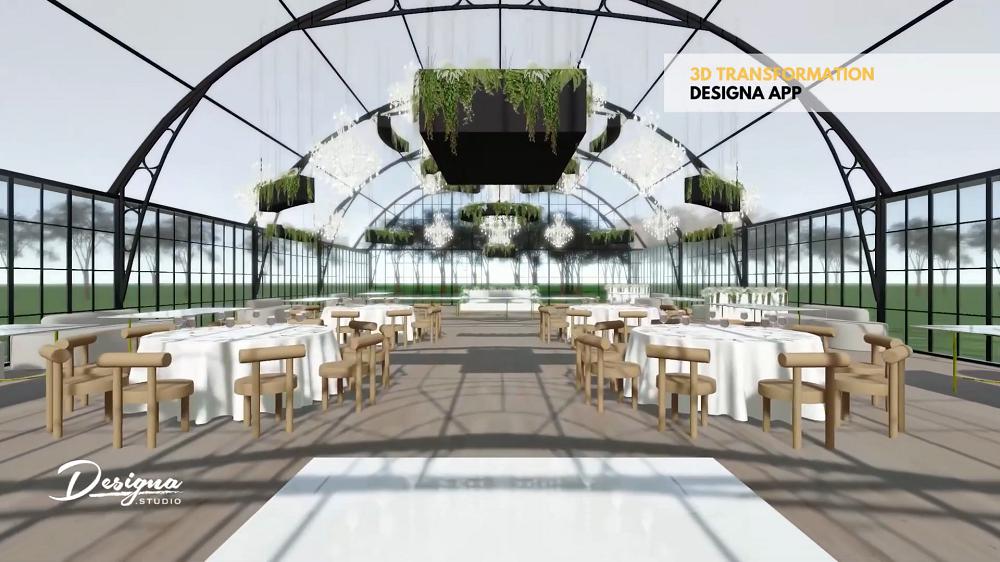 You can have your designs being featured in virtual settings with complete 3D experiences.
Showcase your designs with immersive 3D views consisting of all the props and layers, which will allow viewers to fully comprehend the floorplan designs. You can automatically have the tour available upon finishing your 3D floor plan designs.
Save and share your designs with ease
And upon finishing your works, Designa will let you save them for personal uses, or you can share your designs with others for quick collaborations.
The recipients don't need to have the software or app available on their devices, only their emails, since the app will offer multiple PDFs for the most comprehensive views of your floorplans.
To improve your design experiences, you can include suppliers, venues, and clients in your certain projects. Designa will then provide all the tools and features for you to work together and decide on your certain floorplan designs.
Here in the app, your custom templates can be saved for personal use. Or you can share them with others and enjoy the same benefits from other public properties.
To wrap it up..
When it comes to floorplan designing, Designa is definitely a great floor plan generator for everyone.
You can feature your own 3D models for promotions as suppliers and venue owners. Or, if you want a quick and precise floor plan of your certain events, you can always use the platform on the go.
Also, the intuitive design interfaces and convenient tools will make sure that you have no trouble working with the app and its features.
Check out other useful articles from Designa to best prepare for your upcoming event.