For many people, marriage is fairly simple. It's to complain about that annoying colleague to your spouse during dinner, to kiss each other before going to work, and to choose to love the person waking up next to you over and over again.
And for many people, their wedding day should be just as simple and affordable as possible.
If you're one of those people, you've come to the right place. Because we're about to help you save money on one of the most costly steps: choosing wedding venues! Cheap wedding venues in Melbourne, that is.
Stay tuned for some facts and tips for your affordable wedding!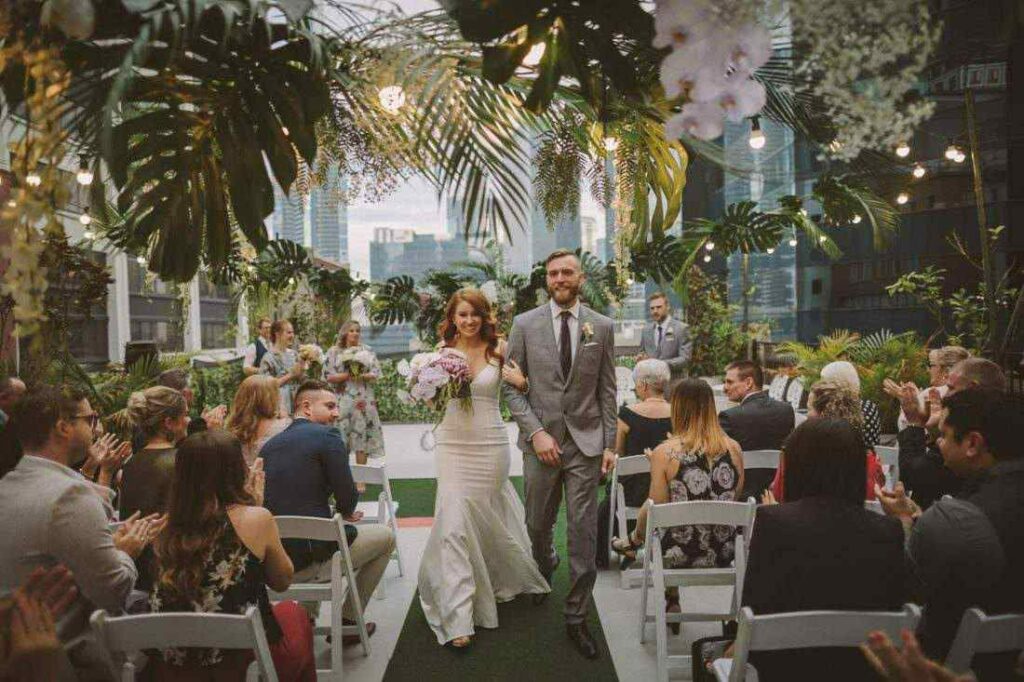 How much should Wedding Venues Melbourne cost to be considered 'cheap'?
The wedding venue is undeniably one of the biggest expenses in the wedding budget. With the booming wedding industry and increasing venue options, you won't have to worry about not finding the best affordable wedding venue in Melbourne.
Then, how much is considered a budget-friendly amount for wedding ceremonies in this wonderful city?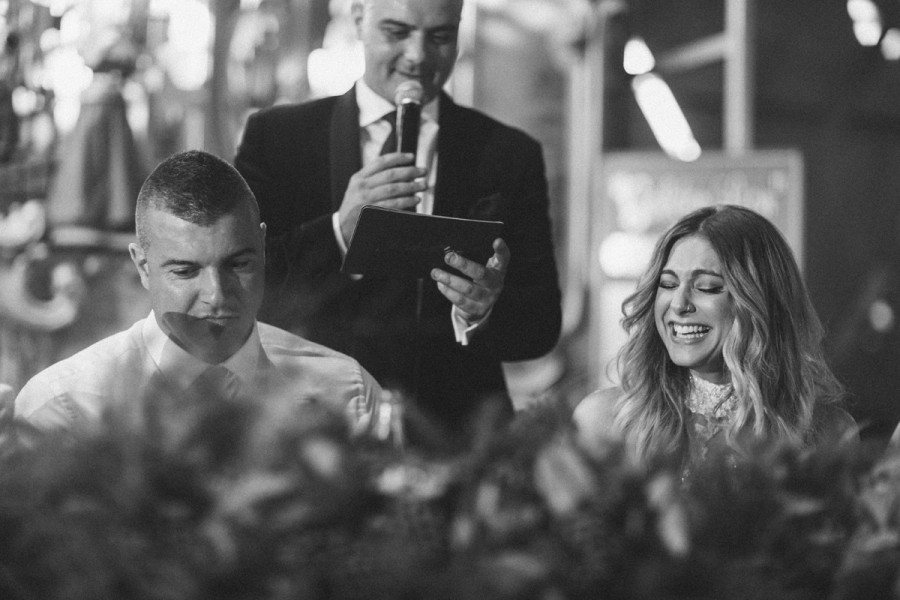 When it comes to small venues for an intimate wedding, you might want to find ones that are between $500 and $1,500. Larger weddings with, say, 200 guests should expect hire prices of more than $1500.
If you're looking for a minimum spend on food and drinks as well, many reasonably priced wedding venues in Melbourne offer rates starting from $2,000. You could save on your wedding budget by having a civil wedding ceremony at an all-inclusive wedding packages for even better deals and more fulfilling services!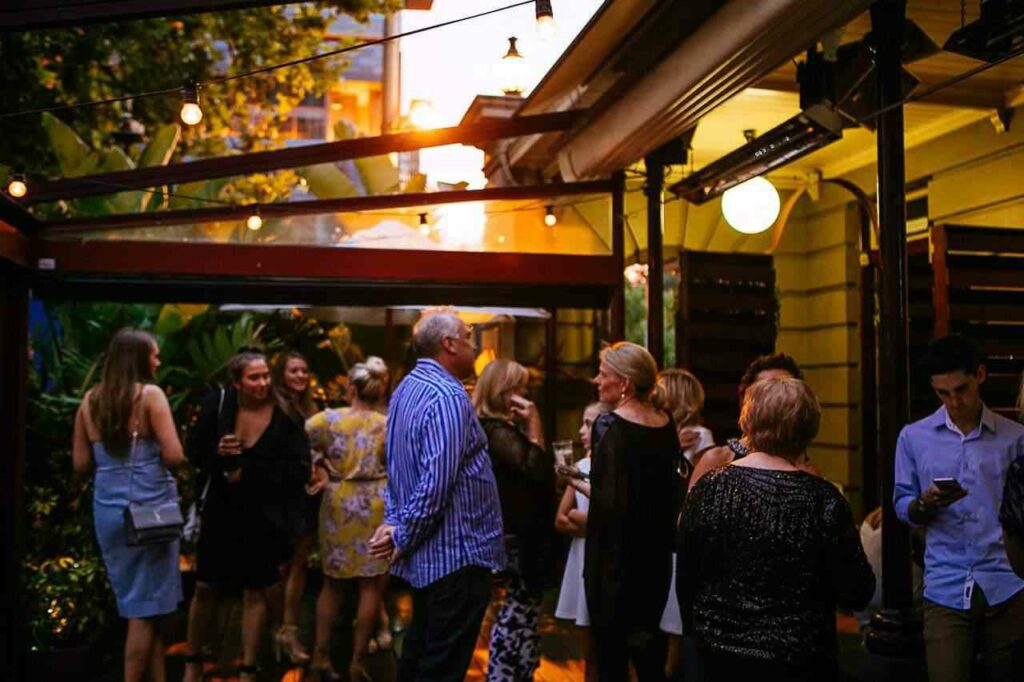 How to Get a Budget Friendly Unique Wedding Venue
Right off the bat, there are two questions you should be mindful of.
Is a DIY wedding cheaper?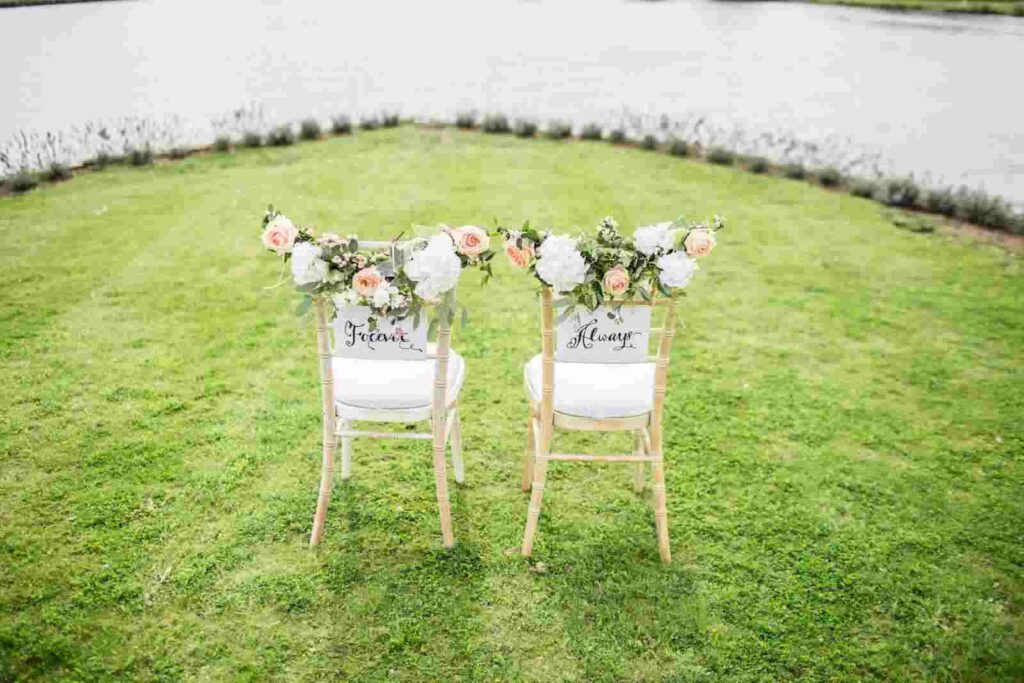 The direct answer is, not really.
Many people believe getting married in DIY wedding venues, like your very own backyard, is more budget-friendly. This isn't necessarily true. There are a lot of additional aspects that will come up and catch you off guard.
For example, you will have to arrange seating for wedding receptions and the ceremony. If the DIY wedding is a intimate outdoor courtyard, especially in gardens, there are insect extermination fees. Portable facilities like air conditioning or speakers are necessary too.
Also, making your own decorations can save you some pennies, though having to spend a lot of time and effort on that may not be worth the trouble.
Nonetheless, it is still a viable option for your cheap wedding venues in Melbourne if an intimate wedding reception is what you're going for. You can tweak the decor to your liking, make everything match your personality, and/or bring in exclusive tokens of your romantic journey.
How amazing does that sound?
Are cheapest wedding venues Melbourne the right choice?
Yes… and no. It depends on you.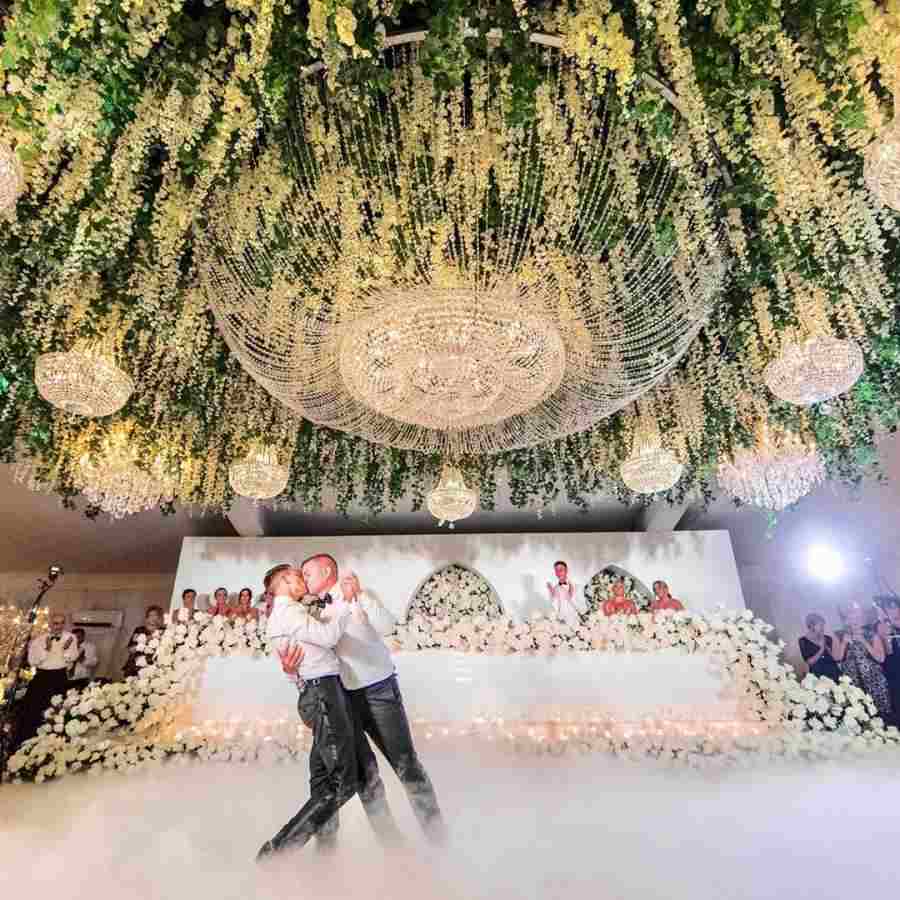 Of course, the best affordable wedding venues in Melbourne that satisfy fundamental parts of your wedding are available. Some of them may even include minimum facilities and services. So obviously, they aren't the wrong choice.
Though, wedding day is a pretty big milestone for a lot of couples. If you can pay for more than the cheapest wedding venues, why not go a little further for your big day, still at an affordable price?
There are always tips and tricks to help you lower your expenses, which are right below!
Tips on Budget Friendly, Cheap Wedding Venues in Melbourne You Should Know
Instead of listing out general tips to cut down on your venue budget, we will guide you through the more specific things to consider in different wedding decorations.
In terms of cheap Melbourne wedding venues, what is considered 'cheap' may vary by wedding venue options. Be prepared for that!
For garden wedding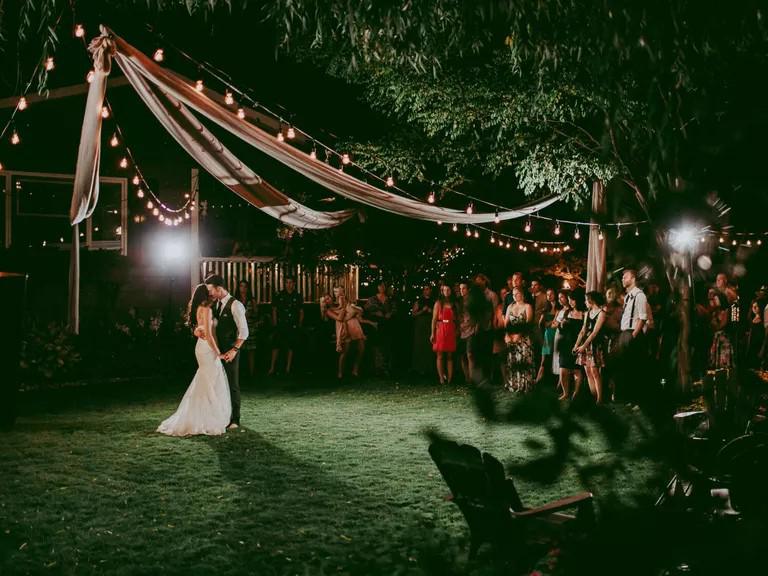 Gardens are a popular choice of affordable wedding venues.
With this particular type of gorgeous wedding venue, you don't necessarily have to go all out on floral elements. Make use of the greenery that's already available in this natural setting!
From eucalyptus garland to ivy-covered archways, these places always have something to offer all year round.
Other than that, when looking for an inexpensive wedding venue in Melbourne with gardens, make sure your final option has solutions for things like parking, restrooms, and covering facilities from the weather. This applies to the outdoor wedding venue types below too.
For beach wedding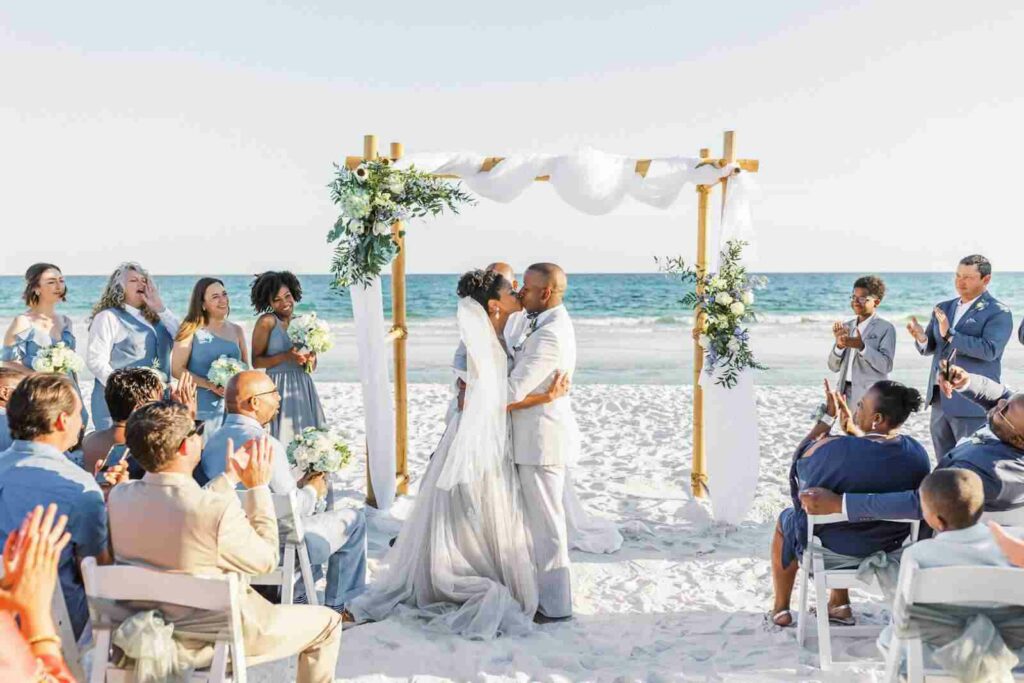 When it comes to beach weddings, the best part is that you really only need a permit to host your wedding. A permit may cost you $20-$500 depending on the beach, season, and some other factors.
Our advice here for less spending is to avoid busy seasons. You may get a lower price and have more privacy!
Another thing is to keep it casual. Even if cheap isn't your goal, hosting an informal amazing venue on the beach is still more fitting, what with all the sand and wind and water.
So, by having a laid-back theme and dress code, your guests will be less concerned about tides ruining their expensive attire, and you will save money on decor and catering. Not to mention, everyone would be more than ready to bring the party to the water and double the fun!
For rooftop wedding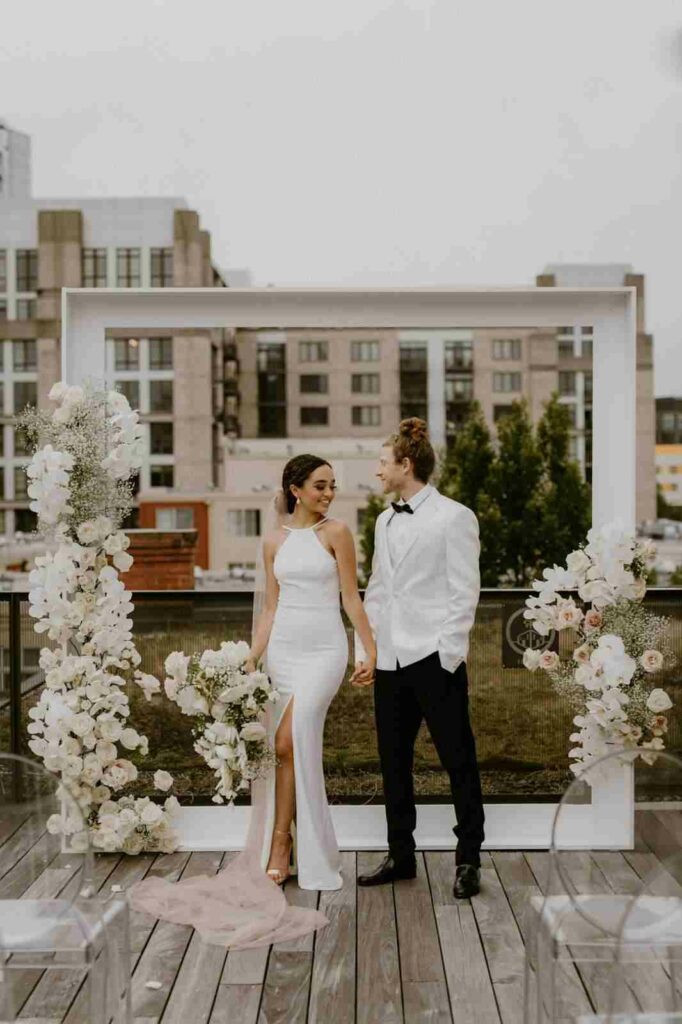 A rooftop wedding ceremony drowned in a magnificent sunset seems attractive to you lovebirds, doesn't it? The good news is, most of your guests will agree.
Breathtaking views are the biggest plus point of outdoor wedding venues, and rooftop ones are not an exception. So naturally, you shouldn't distract everyone from it with excessive decor.
In this particular context of cheap wedding venues in Melbourne, it is your opportunity! Creating a minimalistic look for the rooftop city wedding venue will not only be cost-effective, but also give it a more graceful and charming vibe.
For ballroom/conference wedding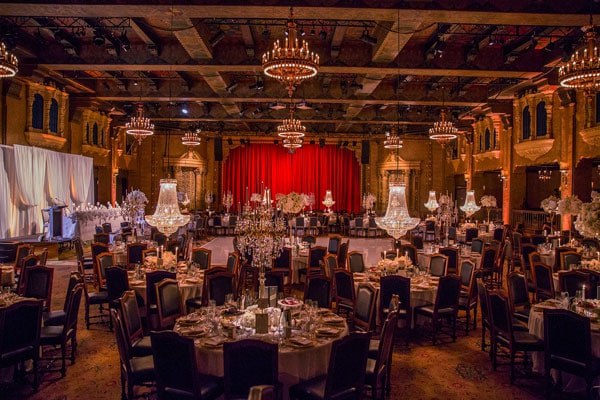 A traditional wedding venue means you have a wider collection to choose from, and a more versatile price range.
For ballroom weddings, you benefit from its on-hand facilities like wi-fi, projector, or parking space. And different from the outdoor wedding venues above, you don't need a marquee or cover equipment in case weather goes bad for a conference wedding.
If you want to further downsize the wedding funds, hop on the dried flower trend. They're cheaper and look amazing for both retro and modern wedding parties.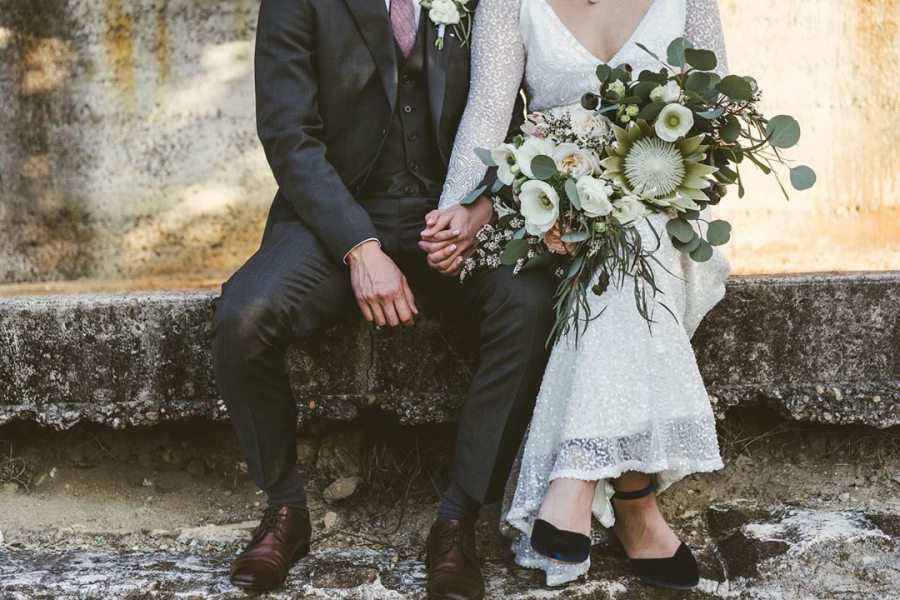 At the end of the day, having a glamorous and unique wedding is plausible for any budget. The important thing is to know where to look and what elements to prioritize. We wish you the best of luck in finding an affordable wedding venue gems! And make your dream wedding into a truly VIP event.
For more tips and information on stunning wedding planning, please check out our other wedding venues articles.