Choosing the perfect location to mark the most important day of your life is very important. If you're planning a wedding in Melbourne, the alternative wedding venues in Melbourne listed below will help make your special day even more unforgettable.
Why Do People Look For An Alternative Wedding Venue Nowadays?
Couples today are looking forward to the alternative wedding venues in Melbourne with distinctive style and party arrangements. Alternative wedding locations allow couples to customize the area to their desires.
You are not bonded in any manner at wedding venues like these. You and your spouse have complete control over the elements of the wedding party including the venue, the theme and the vows.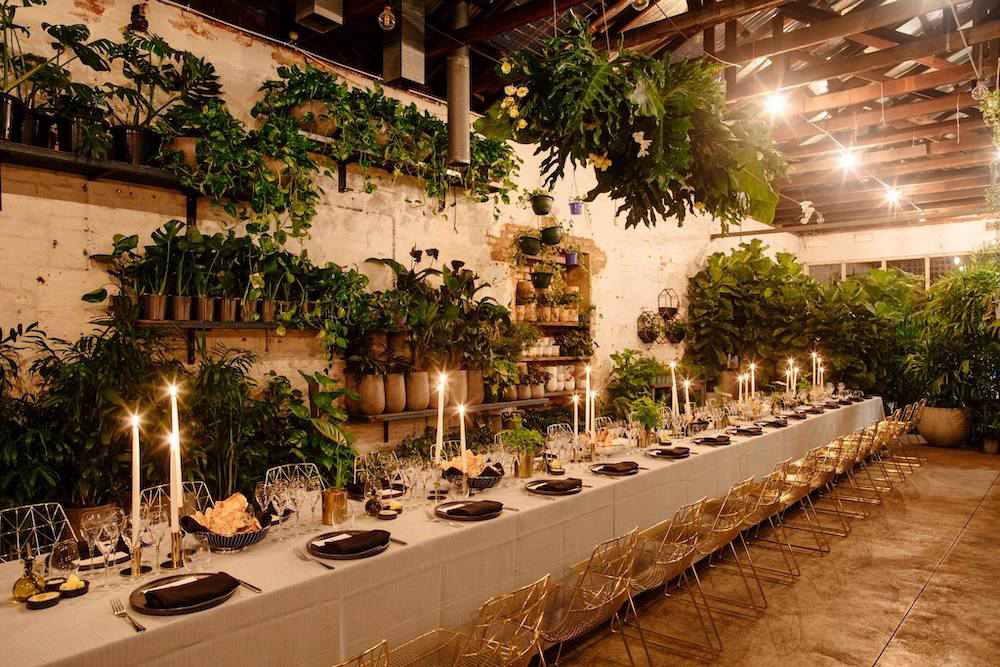 Alternative wedding venues can be held in a range of locales including hotels, parks, and art galleries, because they are not religious in character. During the wedding ceremony, the bride and groom frequently write their own prayers in various forms, such as poems or song lyrics.
Most Unique Alternative Wedding Venues In Melbourne
If you're looking for a unique wedding venue in Melbourne, these are some of the greatest options for you.
Glasshaus Inside
Address: 44 Cremorne St, Cremorne VIC 3121, Australia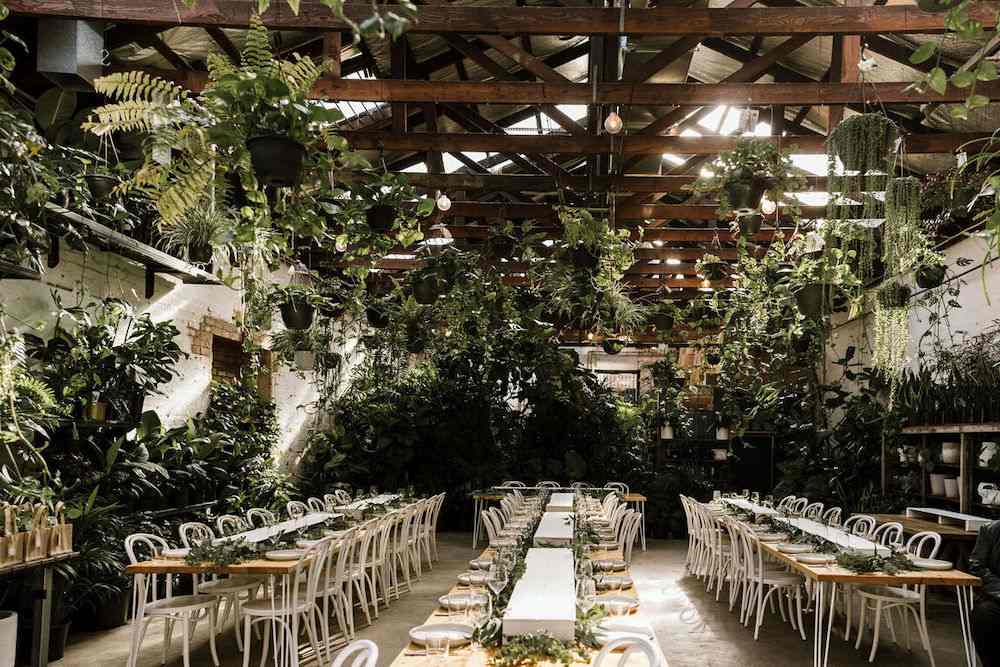 With a Babylonian garden theme, Glasshaus Inside is one of the most magnificent alternative wedding locations. The area is brightly lit by natural light, and the walls are covered in plants. This will be the ideal celebration for couples that appreciate the beauty of nature's colors.
A cocktail party with a range of drinks and food is a distinctive feature for wedding parties at Glasshaus Inside. This venue offers a warm atmosphere and unique vibes. Also, Glasshaus Inside can accommodate about 75 people for sitting and about 90 people for the buffet.
SEA LIFE Melbourne Aquarium
Address: King St, Melbourne VIC 3000, Australia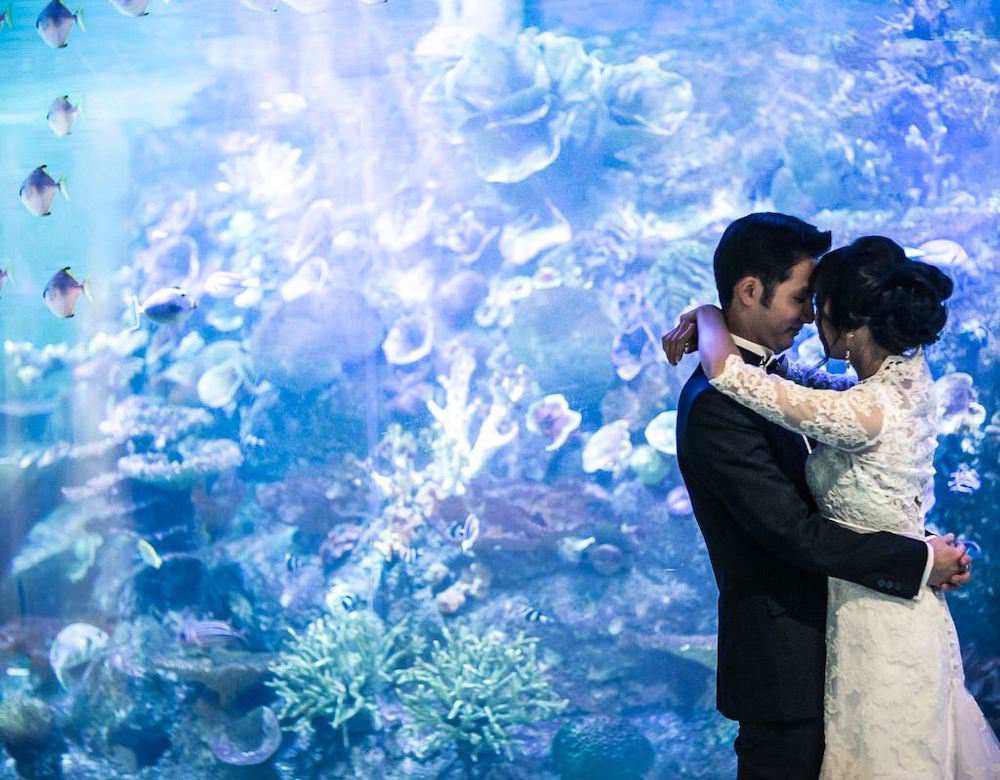 This location will provide you with one-of-a-kind, gorgeous wedding images surrounded by marine life. Here are several fantastic venues where you may hold the biggest party of your life with the versatility to accommodate gatherings of various sizes and themes.
Professional party planners will create a one-of-a-kind wedding with an ocean background and a delectable cuisine. The advantage of SEA LIFE is to provide a variety of wedding service packages for couples to freely choose according to their economic conditions from small intimate parties to lavish, large-scale parties.
Marnong Estate
Address: 2335 Mickleham Rd, Mickleham VIC 3064, Australia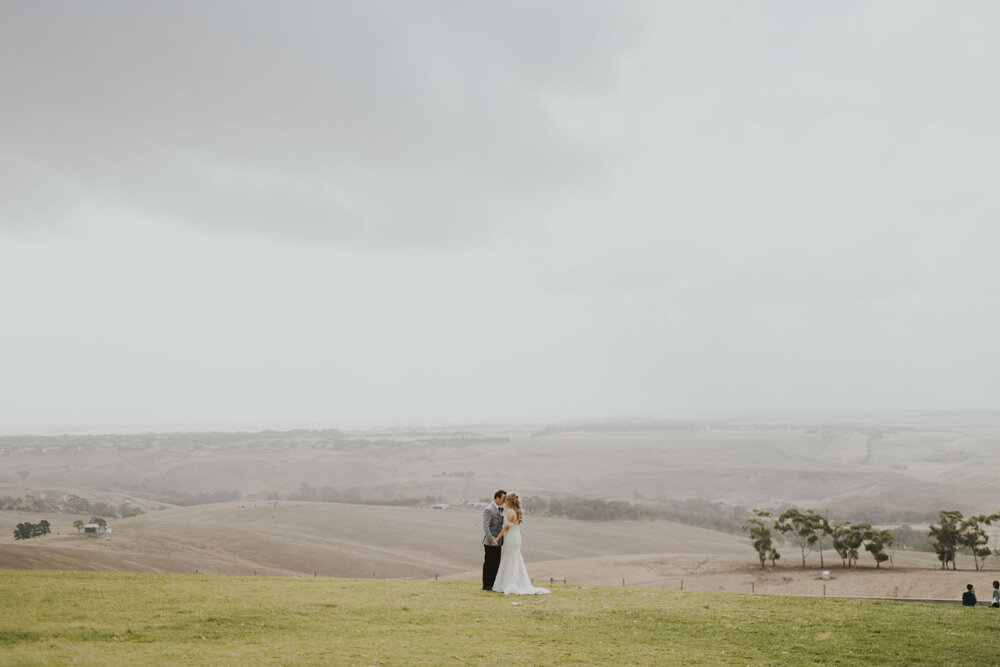 It is attracted by the picturesque setting of the Macedon Range and beautiful vineyards. Besides, Marnong Estate's manicured grounds cover more than 1200 acres, making it an ideal wedding setting for couples.
Marnong Estate has three separate areas including Atrium, Macedon and Farm Shed. In particular, Atrium is a great place to enjoy cocktails before dinner while Angliss offers amazing views of the Macedon range. Meanwhile, Farm Shed is where modest and rustic gatherings are held.
Read more: Top Wedding Cakes In Melbourne – Our Favorite Cake Designers
Melbourne Zoo
Address: Elliott Ave, Parkville VIC 3052, Australia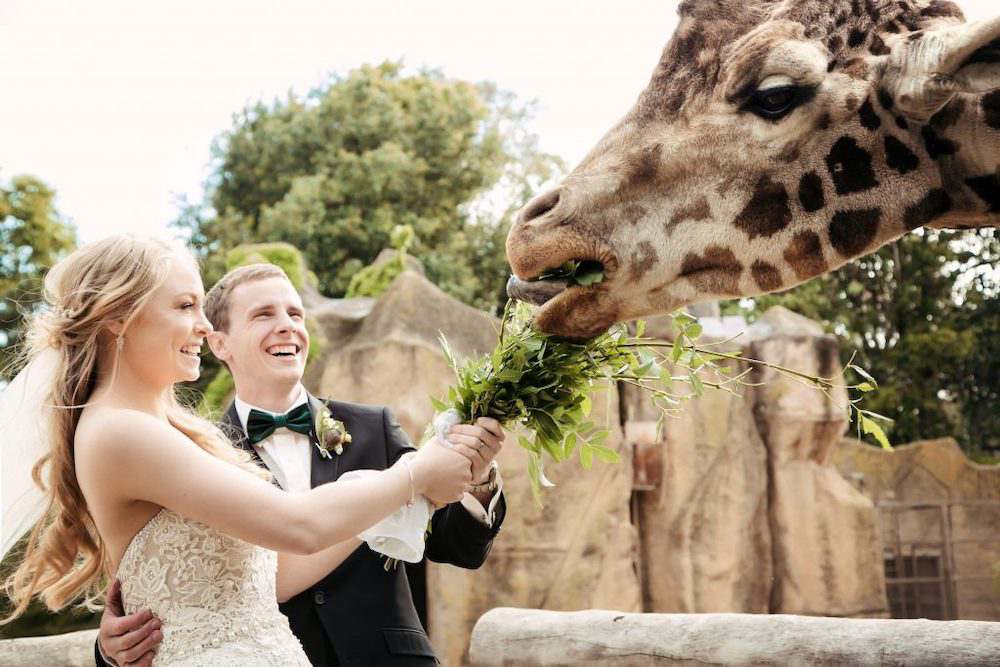 Melbourne Zoo is known for its beautiful natural setting, delectable food and impressive photography activities. With green gardens and animals in their natural habitat, this will be a one-of-a-kind wedding site. Drinks, music and furniture rentals are also available at Melbourne Zoo.
Couples can select between a little outdoor gathering or a lavish affair with a floor-to-ceiling glass conservatory. Then, you may have a colorful dance party while admiring the vibrant flower garden on the vast dance floor. In addition, it will be better to refer to more wedding arrangements with 3D event creation applications like Designa Studio to create the event you want here.
Emu Bottom Homestead
Address: Homestead Way, Sunbury VIC 3429, Australia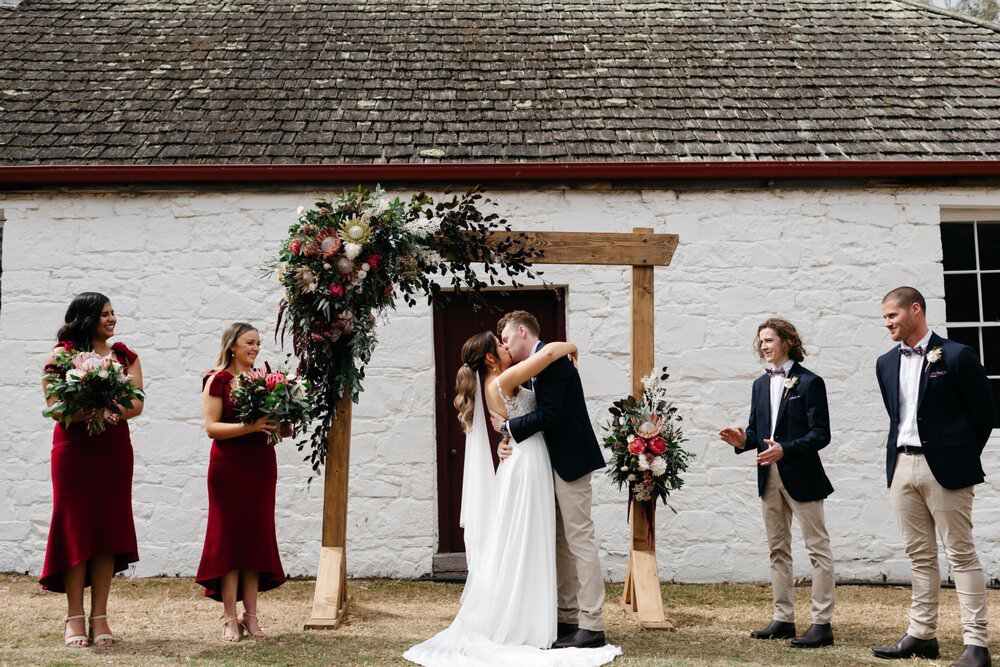 This alternative wedding venues in Melbourne impresses with simple country wedding decor and a lush green landscape. Also, Homestead has a rich history in Melbourne and it features historic panoramas and beautiful scenery.
Emu Bottom Homestead offers a range of tasty Cucina cuisine as well as professional service in addition to the stunning scenery. It houses the Woolshed, an old warehouse that can accommodate up to 140 people for seating and 250 for buffets. The white wall here is one of the must-have photo backgrounds for weddings.
Farm Vigano
Address: 10 Bushmans Way, South Morang, Victoria 3752, Australia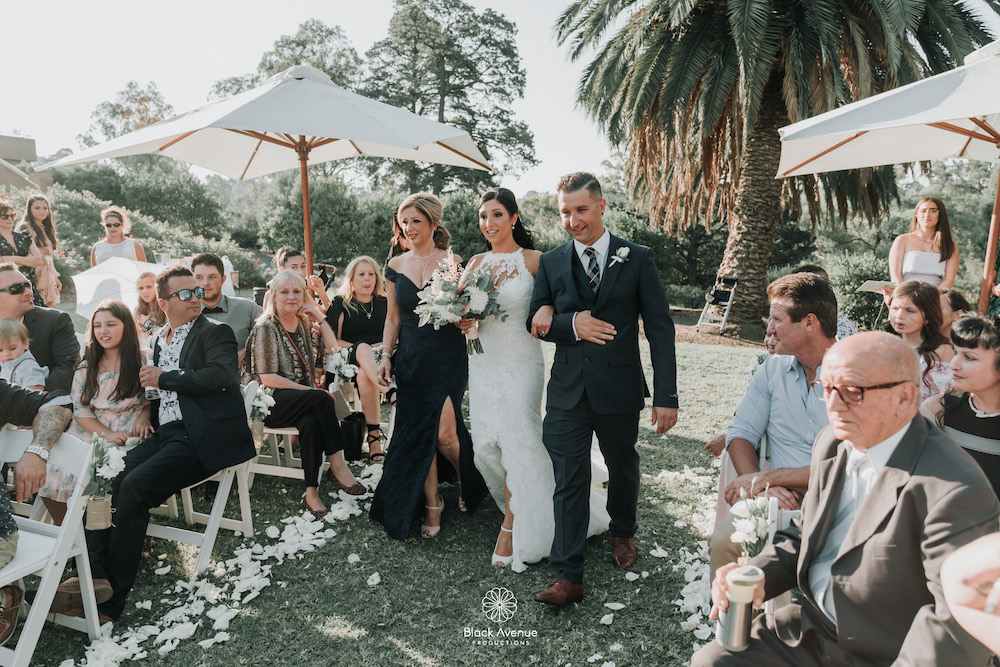 Farm Vigano is a spot with an entirely different vibe than Melbourne's hectic city life. This place is very suitable for elegant style weddings. The views here over the canyon are breathtakingly beautiful and the food suits the palate.
The wedding service packages available in the country are extensive and reasonably priced. In addition to the garden, couples can have parties on the terrace and on the outdoor dance floor. Guests attending the celebration will undoubtedly have a fantastic time.
Overnewton Castle
Address: 51 Overnewton Rd, Keilor VIC 3036, Australia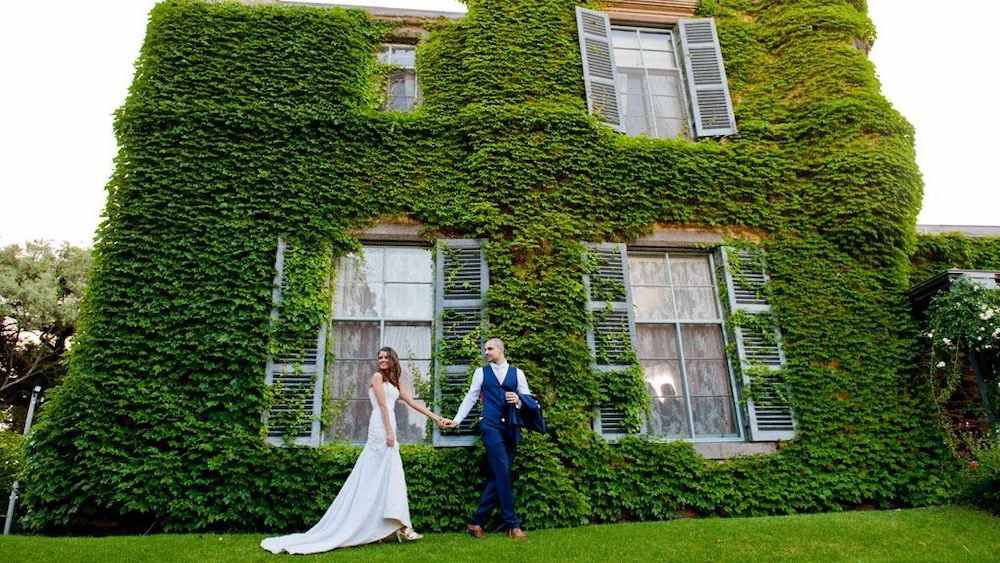 Overnewton is an iconic wedding venue in Melbourne. It is well-known for its lovely and tranquil outdoor location. The garden here is always flooded with lights as if it were a fairy garden or a grand and gorgeous castle as seen in girls' fantasies.
The English Gardens, The Chapel and The Dining Room are the three regions of Overnewton Castle. English Gardens is particularly well-suited to weddings with seating for 70-150 guests and standing cocktail parties for 240 guests. Meanwhile, The Chapel can hold 80-100 people and The Dining Room is constantly well lit allowing guests to take in the beauty of the garden.
Jack Rabbit
Address: 85 McAdams Ln, Bellarine VIC 3221, Australia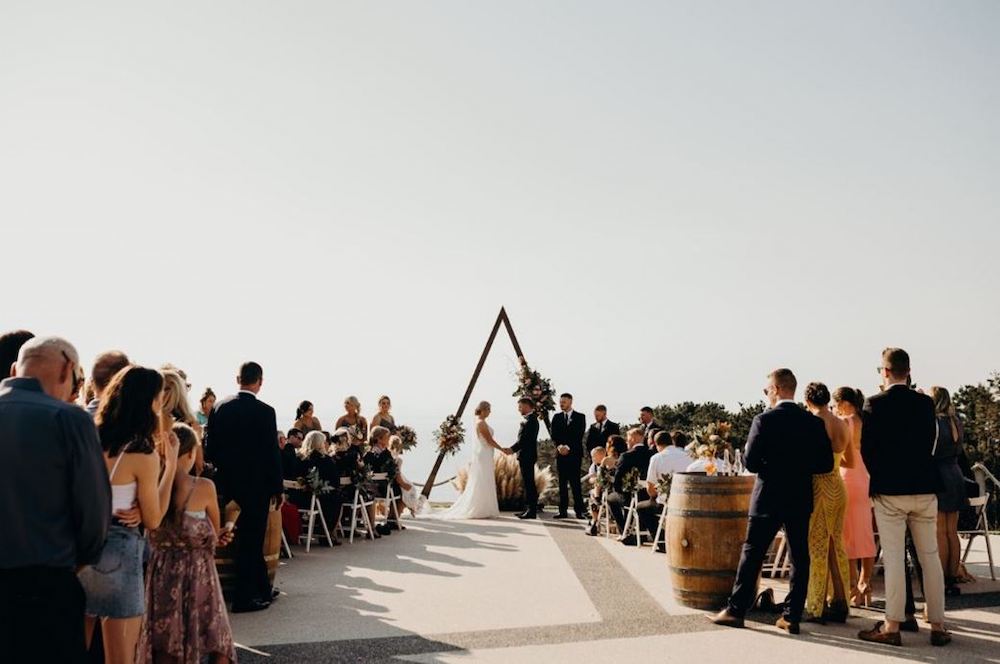 At Jack Rabbit, you can see the ocean in the Yarra Valley. It's also where the world-famous Pinot Noir is made. This is a wonderful location for high-end wine tastings and a lovely wedding ceremony.
The wedding ceremony at Jack Rabbit is unique in that it takes place near to the cliffs and provides a spectacular view of the bay. Beautiful vineyards and rolling hills can also be found there. Also, couples will undoubtedly save lovely and unique images here.
Luminare
Address: Cnr Browns Lane &, York Street, South Melbourne Victoria 3205, Australia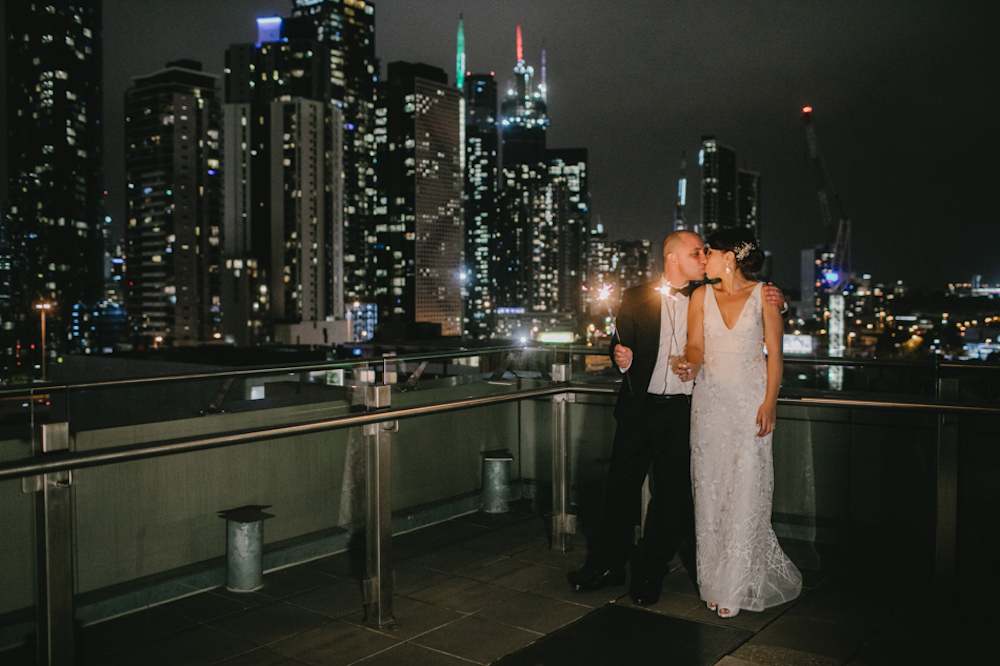 Luminare has a variety of party packages as one of the places that offers a luxury wedding space. Menus and party themes can all be customized to the bride and groom's wishes. This place is also close to a number of well-known wedding photography spots in Melbourne.
The rooftop terrace of Luminare is one of Melbourne's best party spots with panoramic views of the city, the Yarra River and the sky. Its rooftop can seat up to 250 people for a sit-down dinner and up to 400 people for a stand-up cocktail style.
We've just given you a list of the top 9 alternative wedding venues in Melbourne. If you're planning a unique wedding, keep the locations listed above in mind.
Don't miss other interesting articles about wedding venues on Designa Studio. Or check out our other articles if you want to learn about gorgeous wedding venues in Melbourne of all types!