Having an intuitive 3D floor plan makes it a lot easier for designers and planners to visualize their designs through the detailed 3D virtual walkthrough.
And for those of you who are interested, this amazing platform of Designa Studio is definitely one of the best tools. Learn more about its many features and their useful implementations when approaching your floor plan designs.
Simple and easy to use
With Designa Studio, you can design anywhere, thanks to the app being available on both your desktop and mobile devices. Hence, it's possible to work on your virtual walkthrough on the go and then turn to your PCs for more advanced editing.
And by featuring intuitive tutorials, the app will make sure that first-time users won't have any trouble exploring the features and applying them to their designs. Simply select any of the tutorials and start working with them to study the 3D design processes.
Make your professional designs on a variety of scales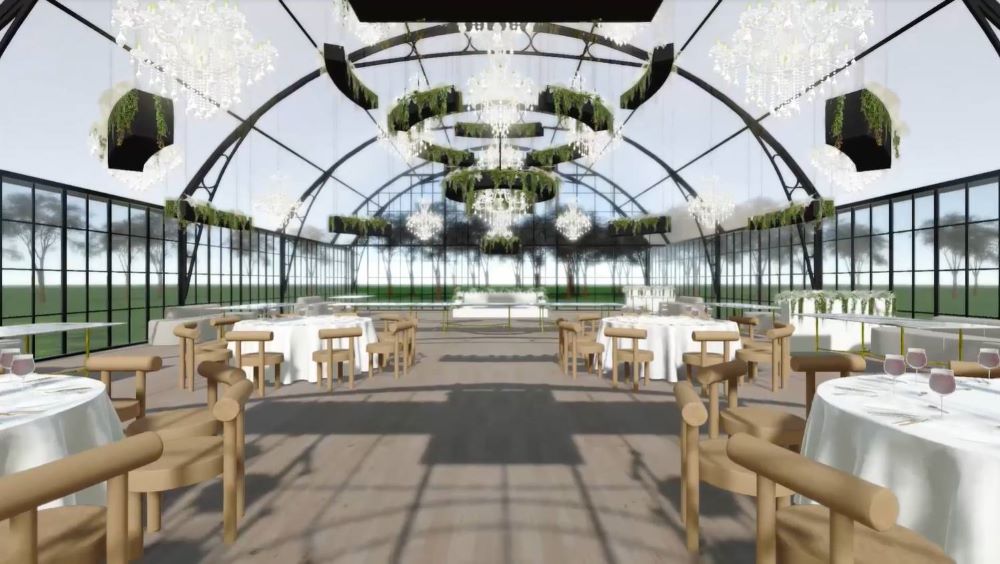 To make the app more convenient, Designa Studio users will have the option to work on their unlimited design projects with three design layers to ensure the best pieces of work. All of which will allow you to create the best 3D virtual walkthrough at any level.
Have no trouble starting from scratch with a clean venue where you can work on adding new elements. Or you can use the pre-configured layouts to quickly transform the floorplan. And most importantly, you can make changes to the templates and floor plans to make the design processes more professional.
Intuitive design interface and powerful features
Right off the bat, Designa Studio users can easily work with the in-app features without having any trouble. Here, the provided tools and features will make it possible for you to edit the layouts and designs accordingly.
Choose to adjust the number of seats and tables on your pre-configured playouts to make sure that they match the number of guests and won't obstruct the views. Have the option of using the joined edges to connect your different table objects and make sure that they are uniformed.
Also, the intuitive touch interfaces will let you rotate and position the 3D objects with drag and drop simplicity. You're free to adjust the floor plan dimensions and object distances, which will allow them to have a better fit.
Different design elements to work with
With Designa Studio, Android users will have massive libraries of assets, which will allow them to choose from more than 20 first-class venues in Australia to immediately start designing. Or you can create your blank designs and feel free to add new elements on the go.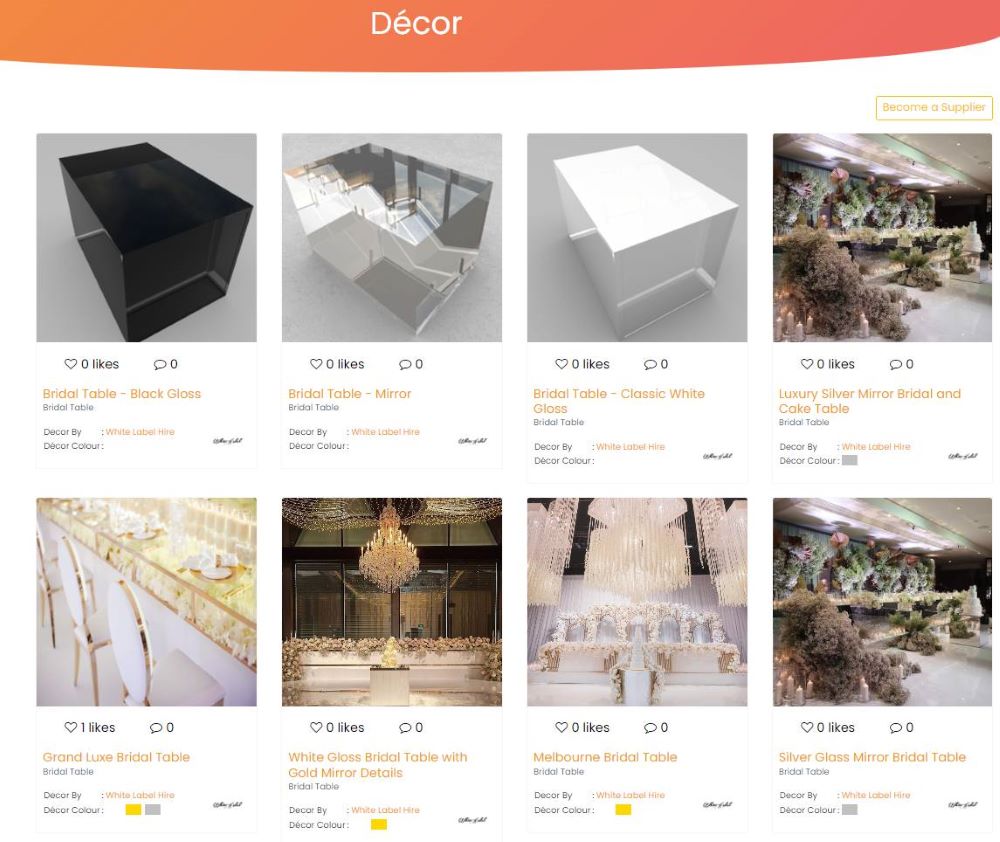 For those of you who are interested, you can easily work with the 100 different 3D objects and templates of products, decorations, and other variations. Feel free to select and apply them to your designs however you want. Thus, providing you with endless possibilities when working in the app.
The given objects are available for both indoor and outdoor floor planning. And you can now customize your pre-installed objects for more personalized events. Have no trouble changing the dimensions and appearances of your custom objects to match your new designs.
Here in Designa Studio, the objects are selected and have their 3D renders enabled from real-life products of the different suppliers and décor hires. Feel free to use the linens, plates, glassware, chairs, napkins, and any other design elements on your 3D virtual walkthrough.
And for those of you who are interested, Designa Studio will offer to render your real-life 3D products using their white glove process. Thus, providing you with personal elements for current and future designs.
Read more: 10 Best Free Event Floor Plans Online
Showcase your products via 3D virtual walkthrough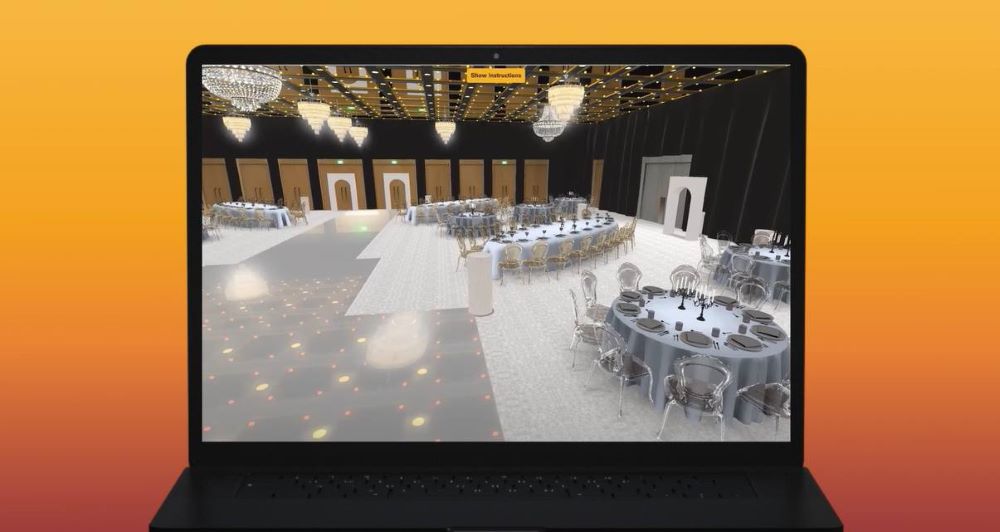 To make better use of the application, Designa Studio users can proceed to showcase their own products via accurate 3D designs. Have no troubles using the inbuilt digital showroom, where the app provides you with features and tools for realizing products in a 3D virtual setting.
Have your designs rendered in 3D and immediately be able to visualize your designs with complete ease. The entire process can be completed with little hassles, thanks to the useful features in the app.
And the final products will instantly render your design ideas in 3D. Thus, making it a lot easier for people to comprehend their floor plans and settings.
Save and share your designs with ease
All the different designs and custom templates in Designa Studio can be easily saved as private or public properties on the platform. Thus, allowing users to have better uses of their designs.
Here, clients can save their private floor plans while the suppliers and venues can show off their 3D renders on the platform to boost traffic. And feel free to send your designs using messaging apps or emails.
And for those who use the app, it's possible to invite them to work on your current Designa Studio projects. With the cloud environment, clients, suppliers, and collaborators can join each other in seamless and simultaneous design processes.
Also, for none-Designa users, you can have the app generate multiple PDFs of your floor plans with accurate and detailed measurements, complete product lists, and images of your final designs being rendered in high resolutions. All can be easily shared with your collaborators.
Conclusion
When it comes to the designing of your 3D virtual walkthrough, having the right tools and an adequate asset library will guarantee the quality of your creative works. And speaking of which, Designa Studio will definitely impress you with its features and many design elements. Don't forget to check out our Blog Designa for more interesting articles on event planning.